Today we headed out to enjoy the festivities of the 4th. We first went out to watch the parade. Holy cow, it was HOT and there were tons of people. The parade lasted for over an hour. It was a good parade even though there was no candy thrown. Here are some pictures from the parade.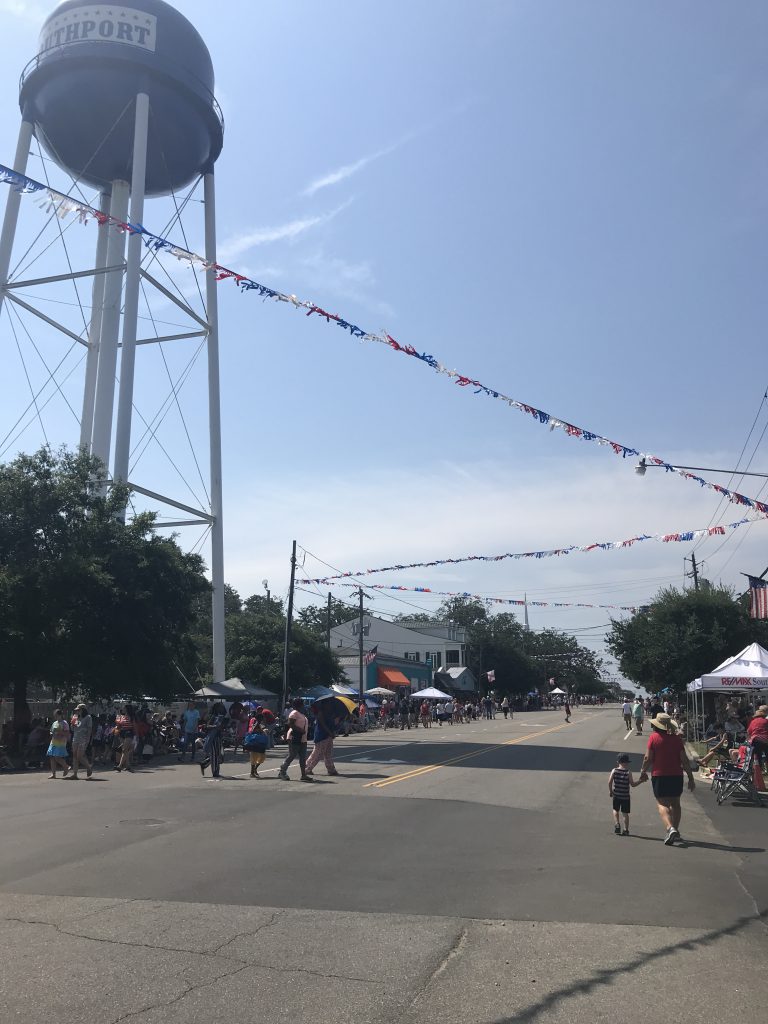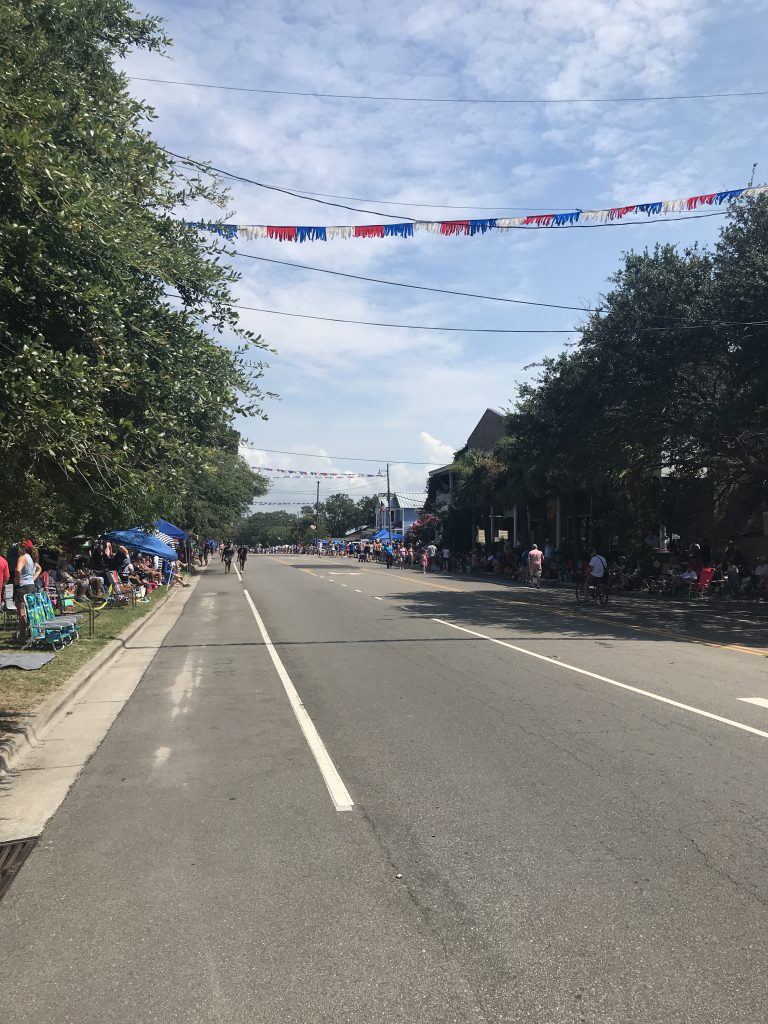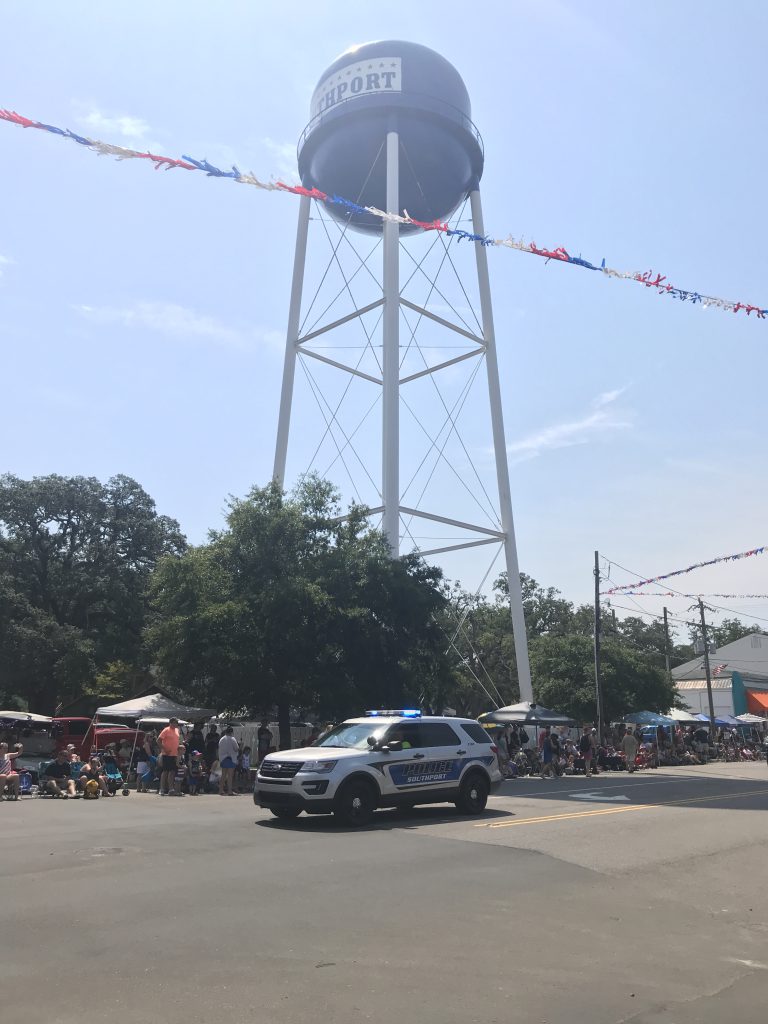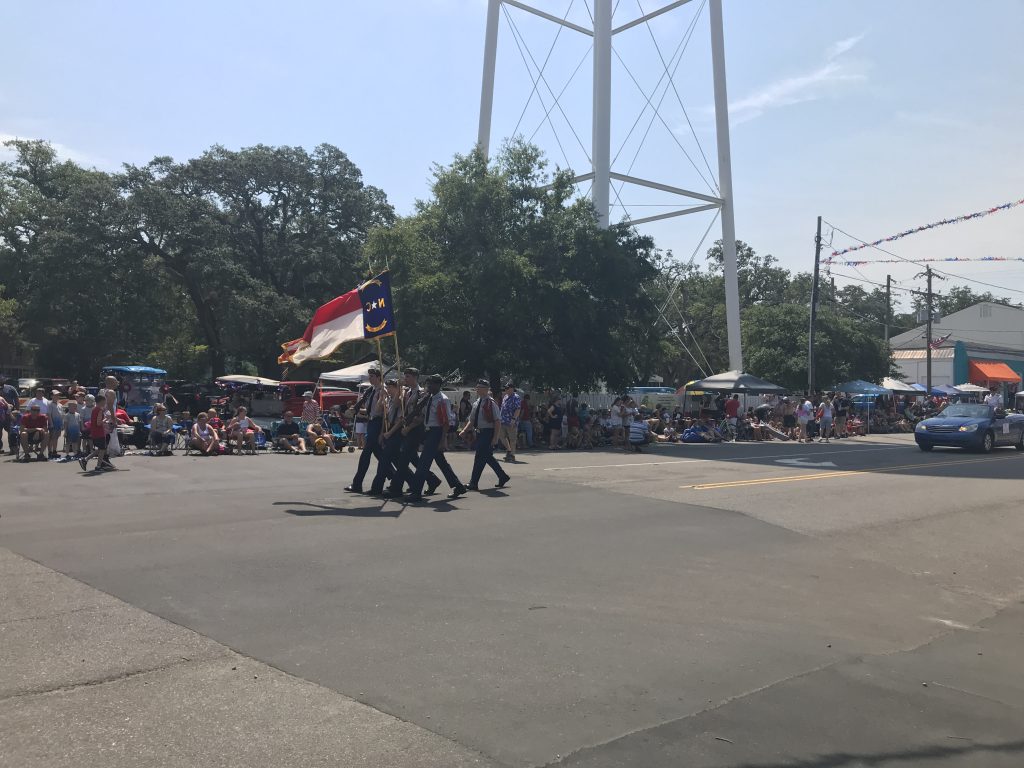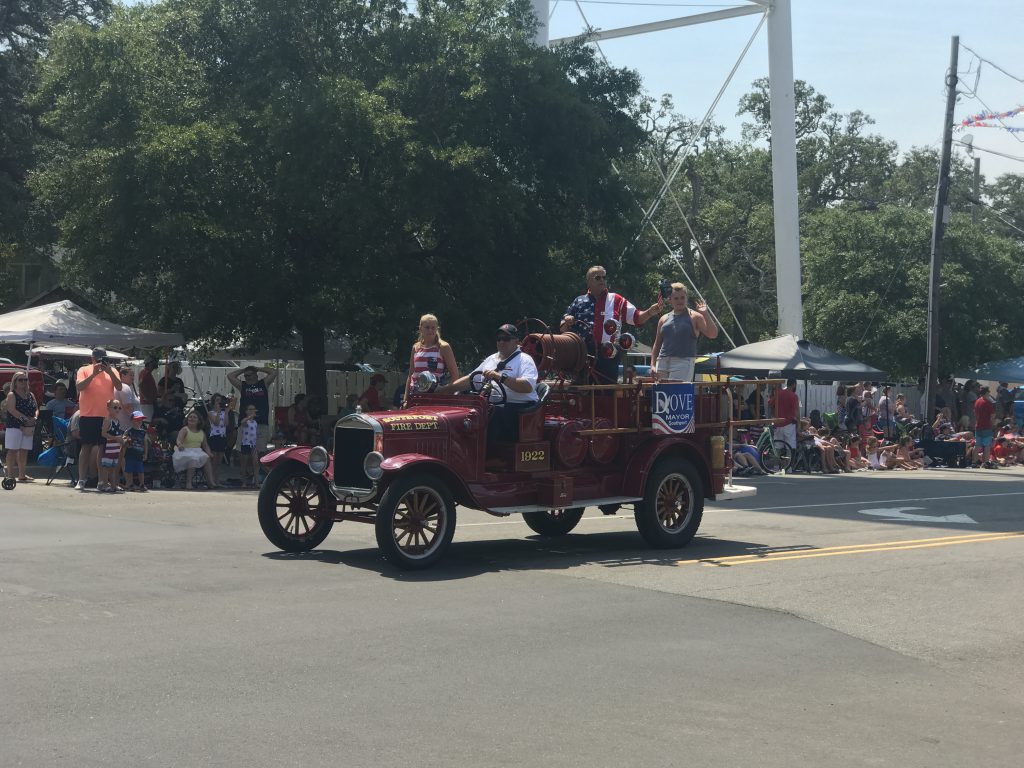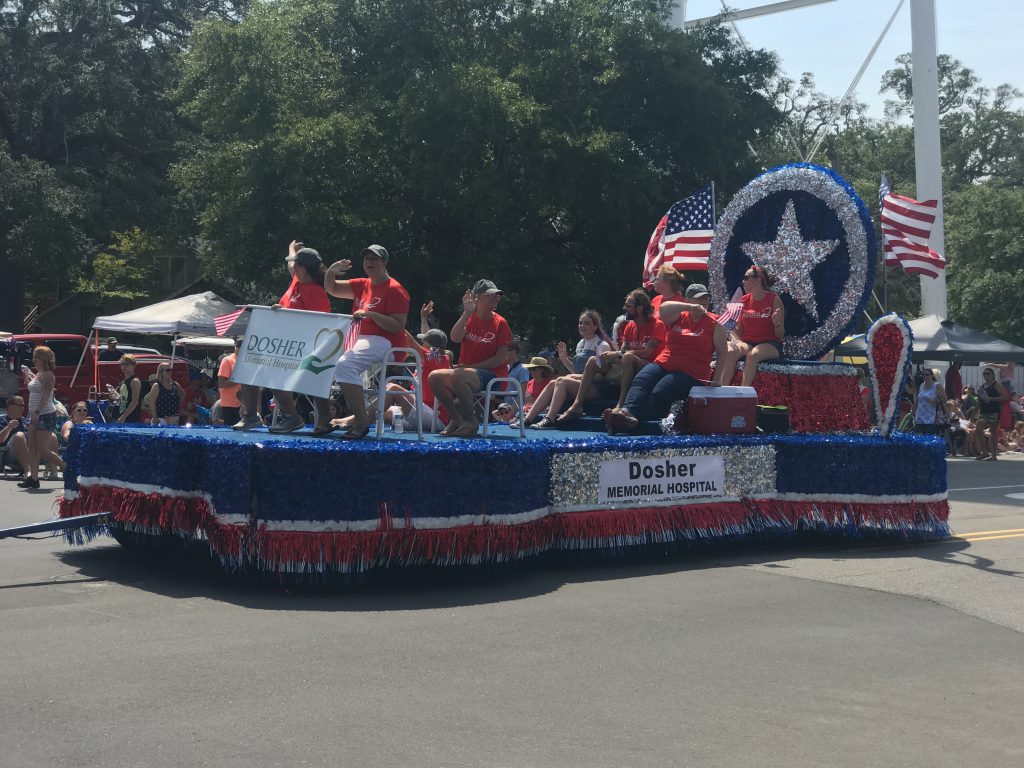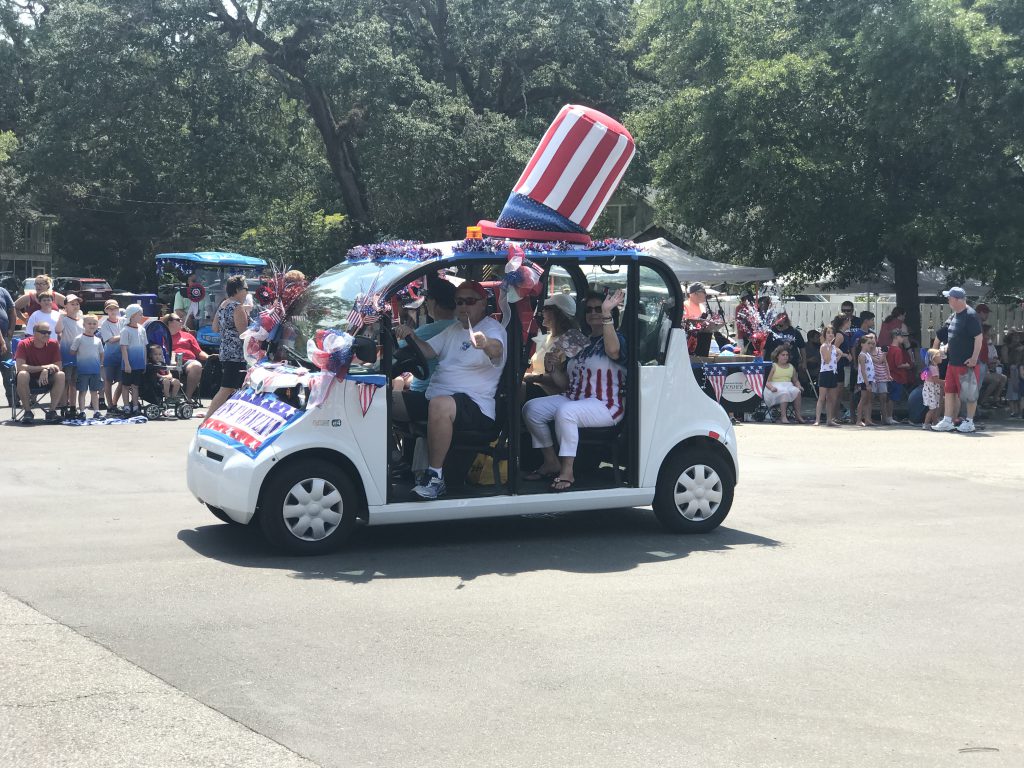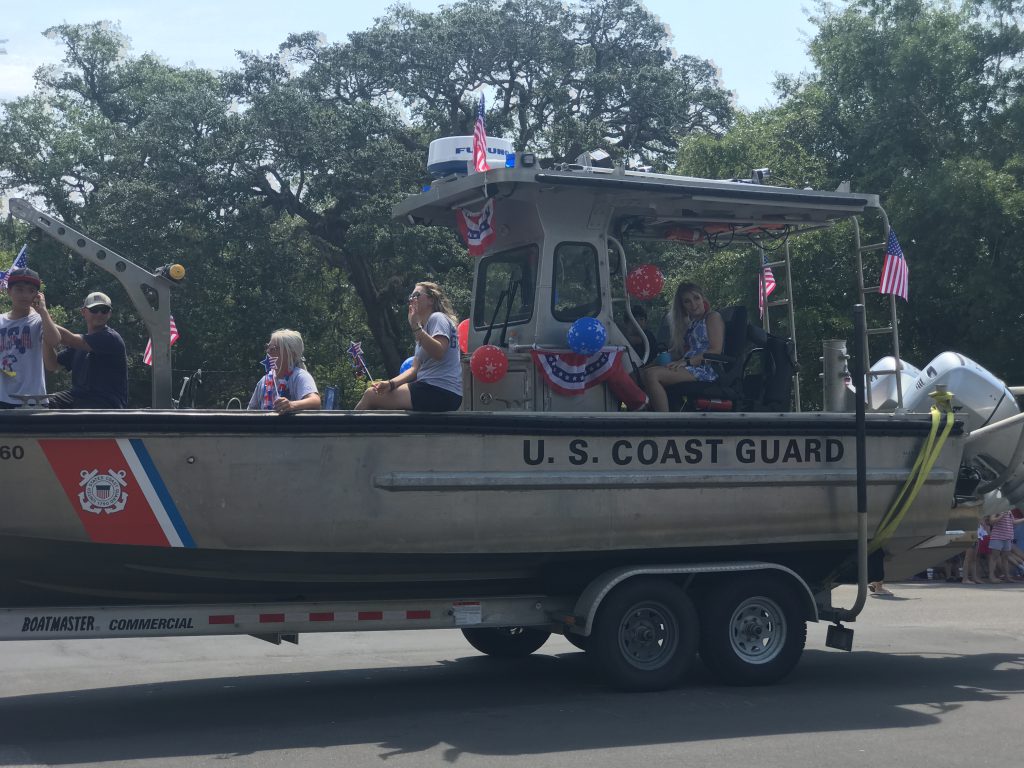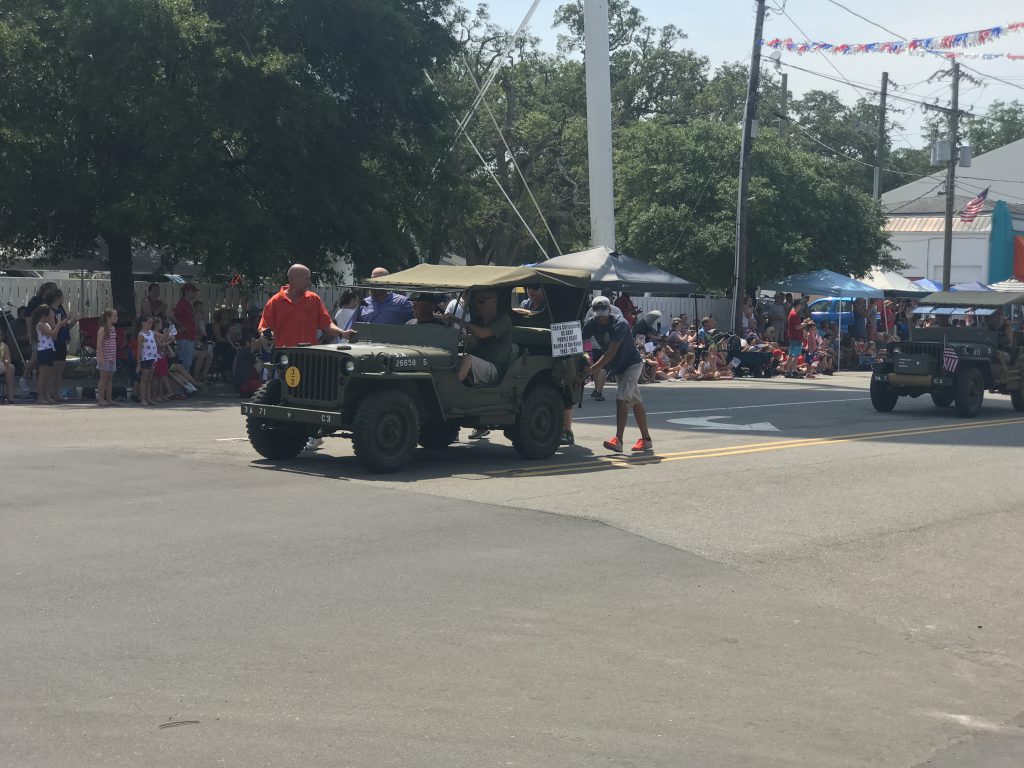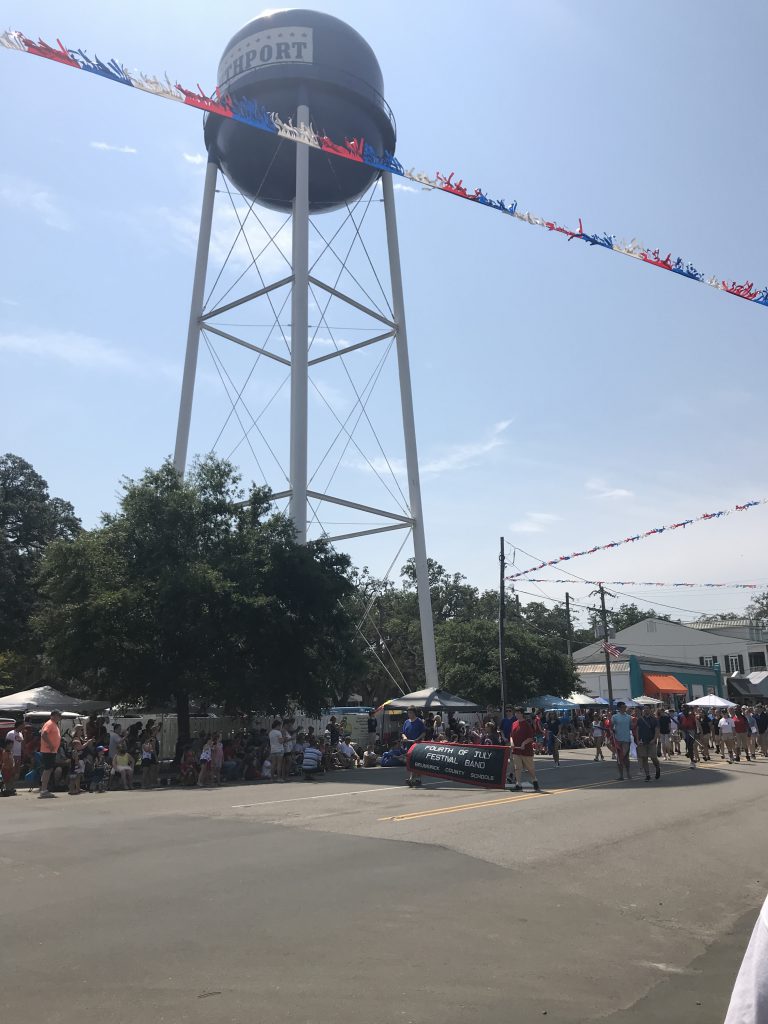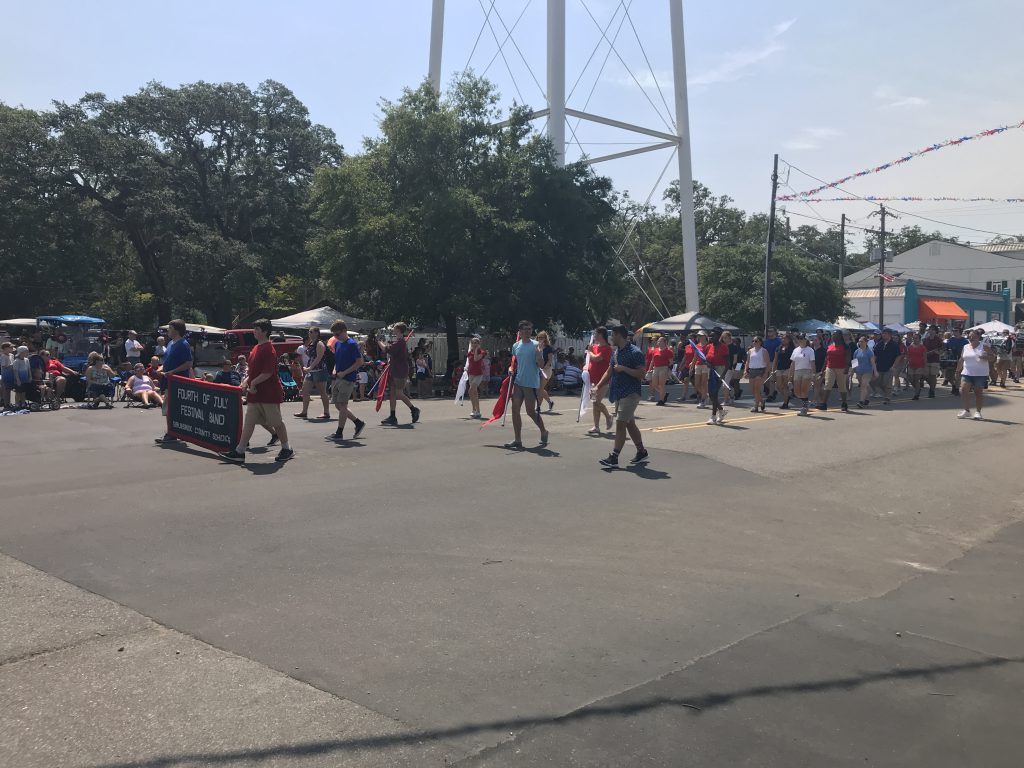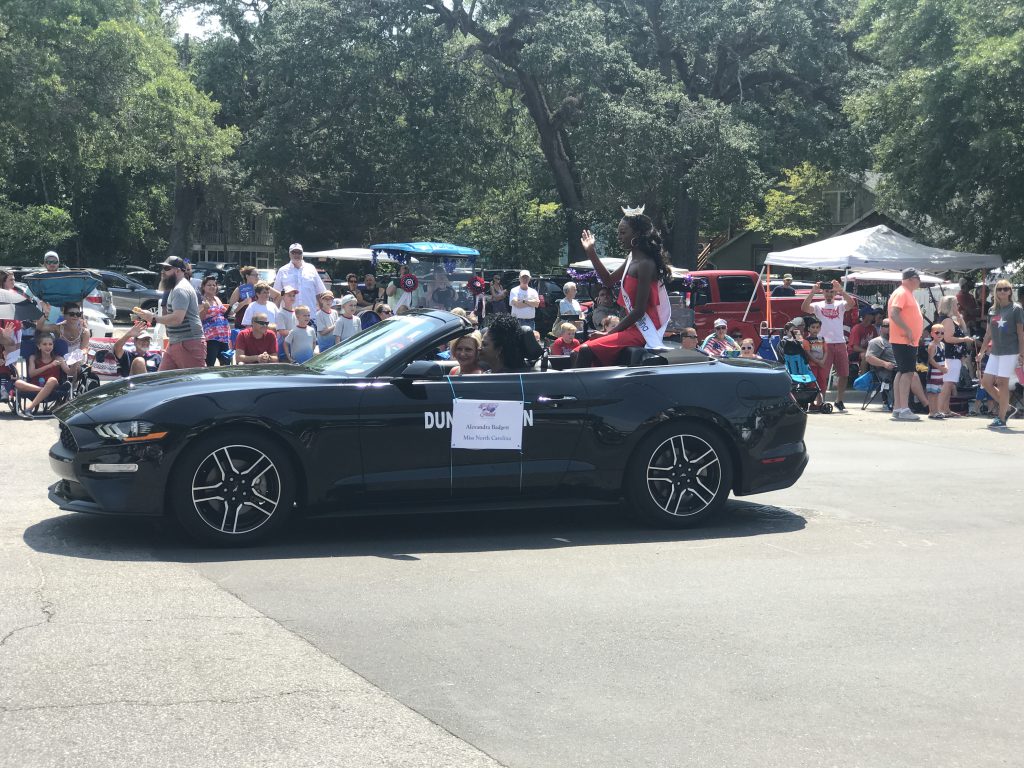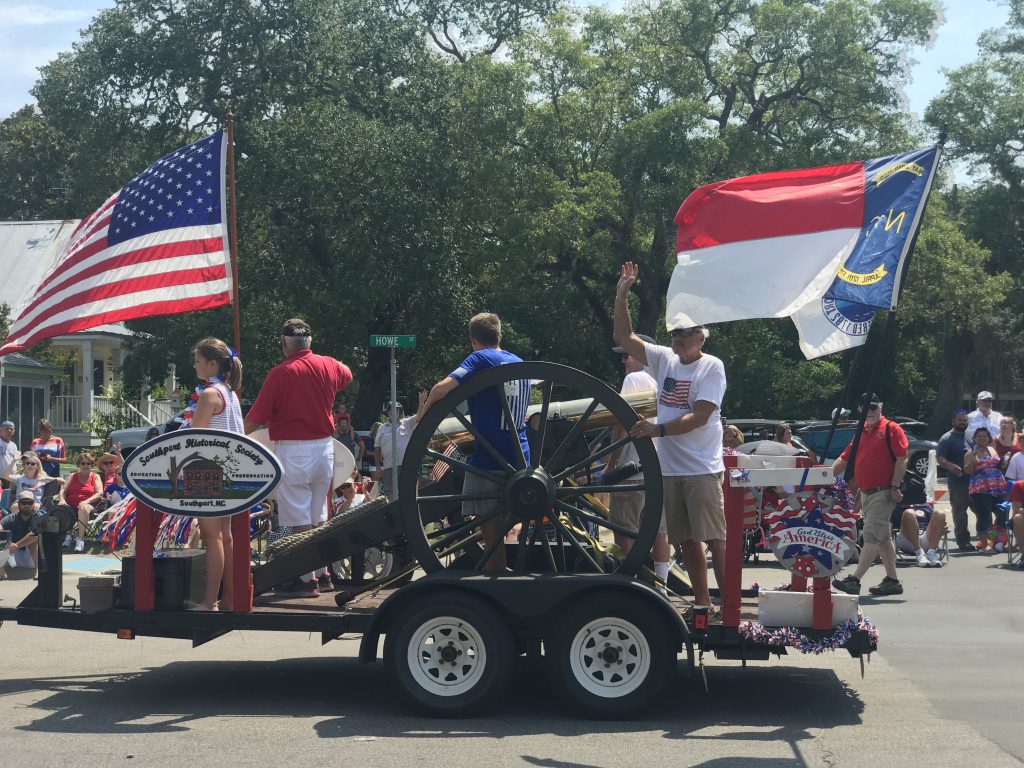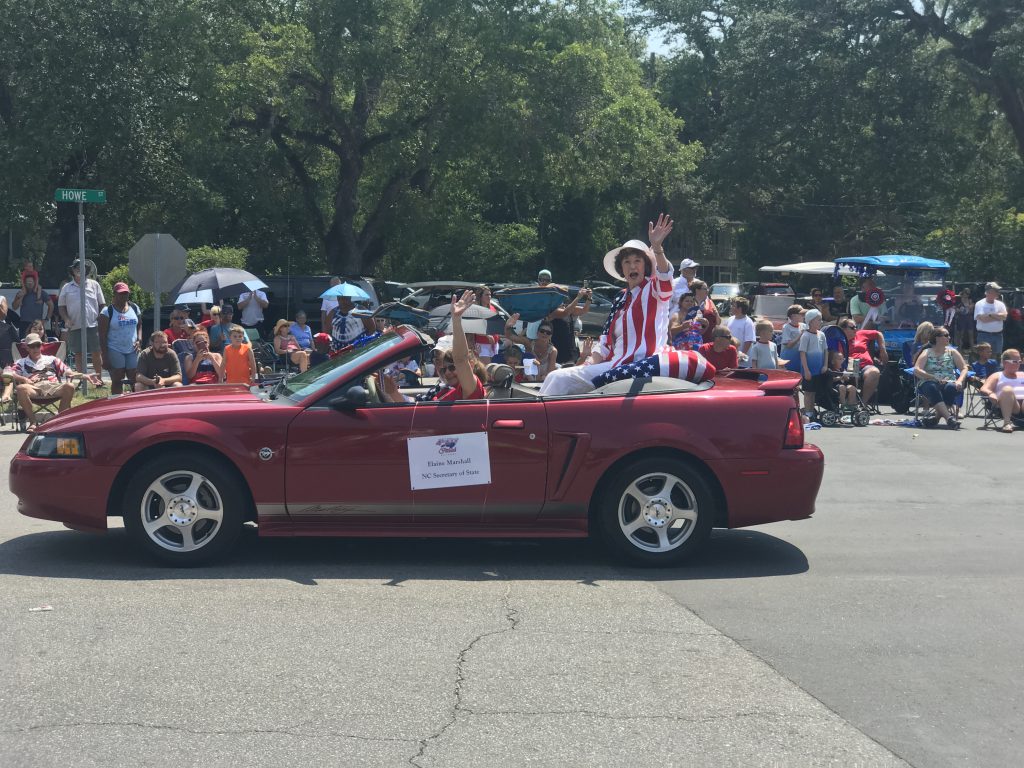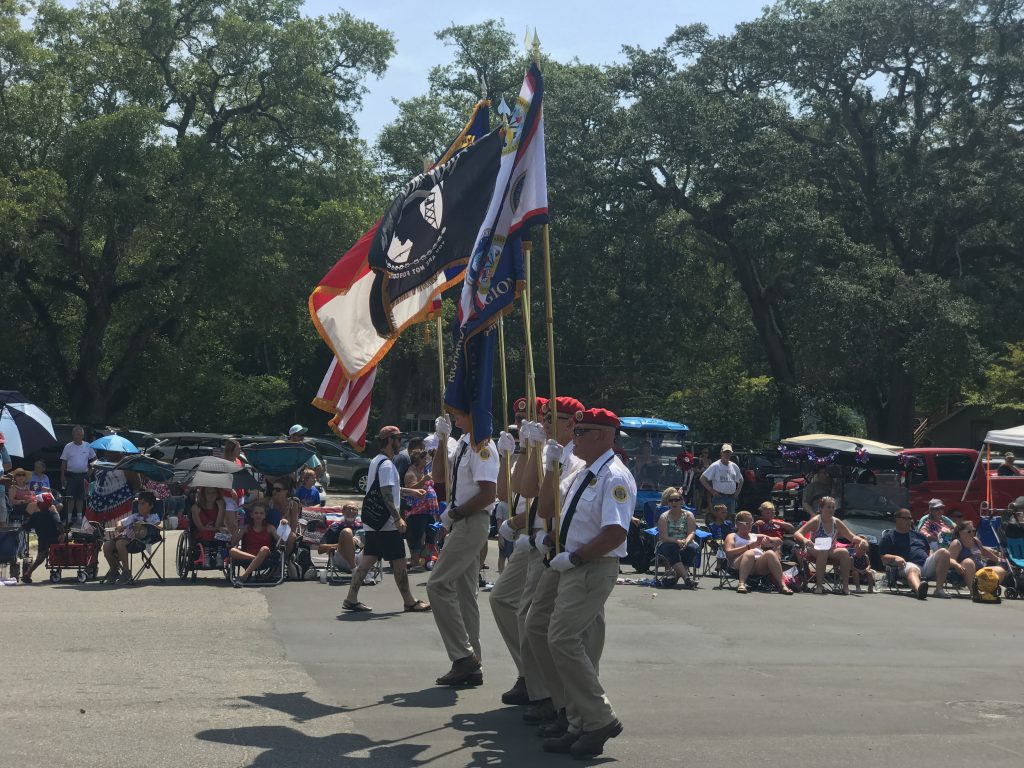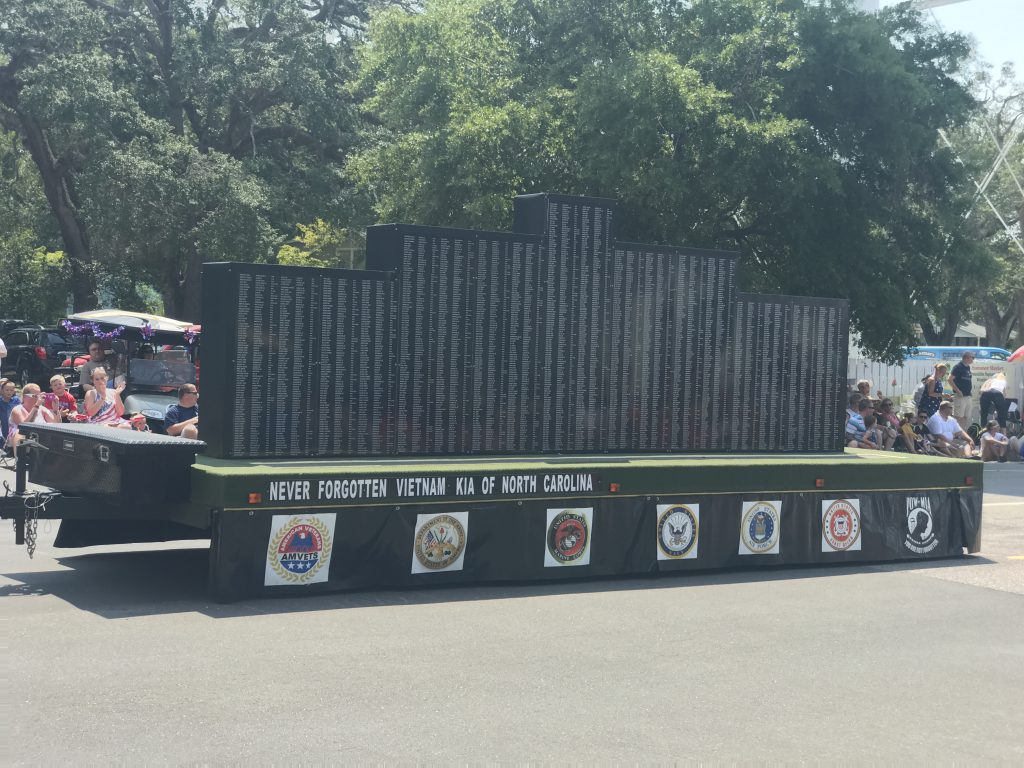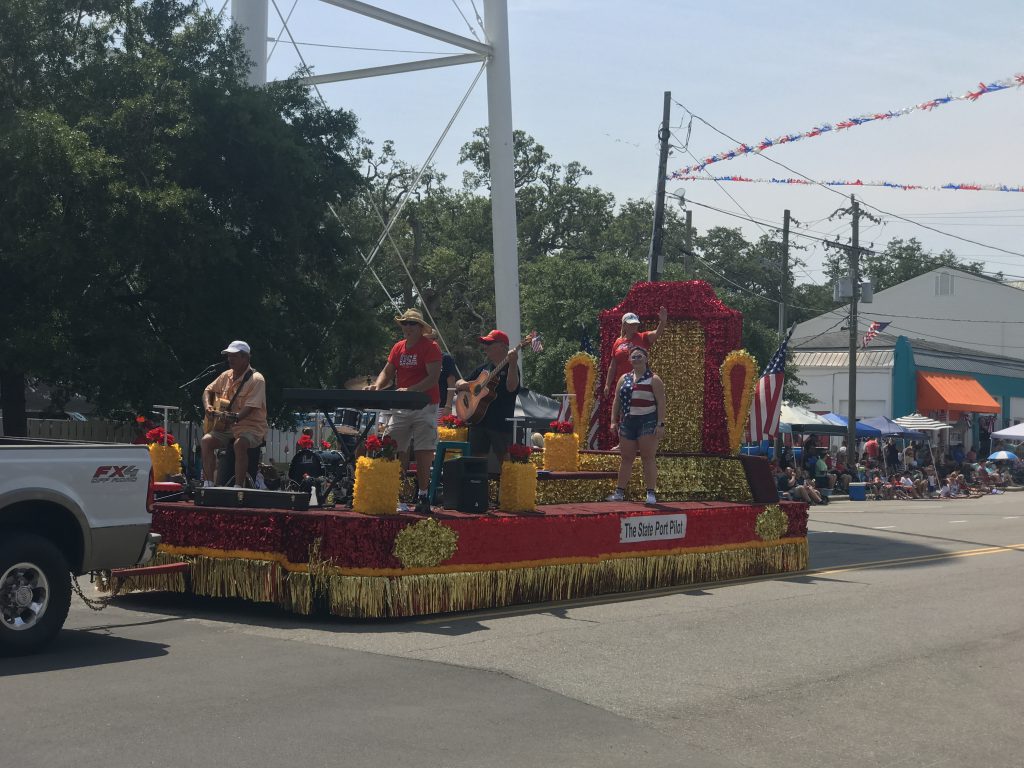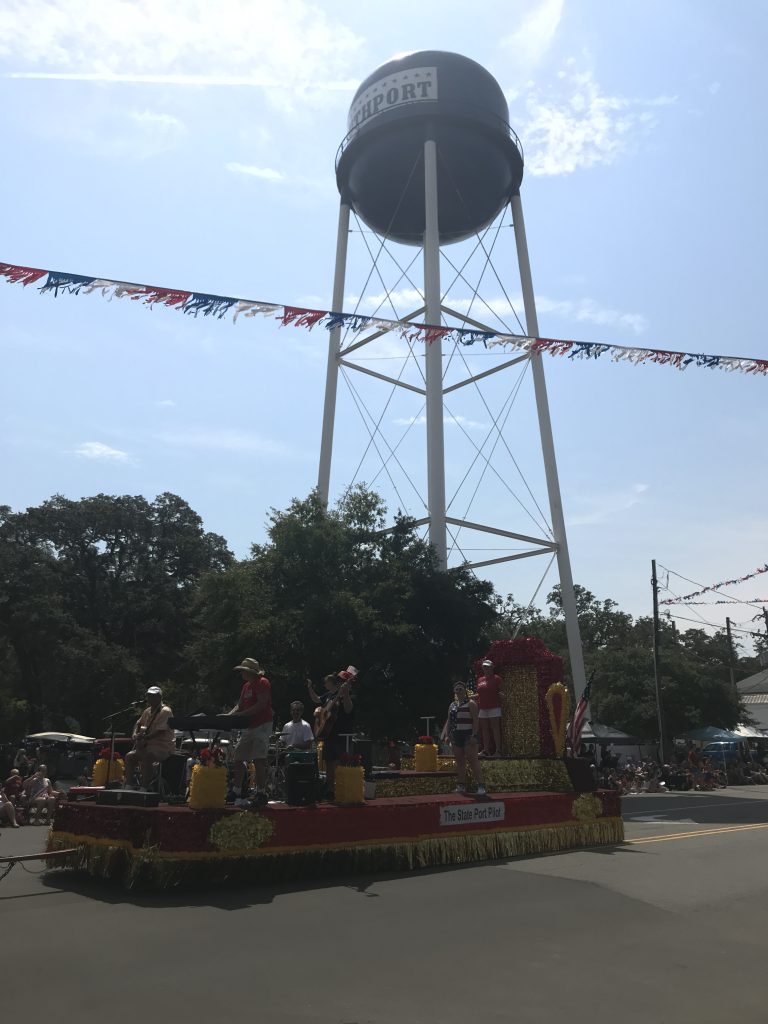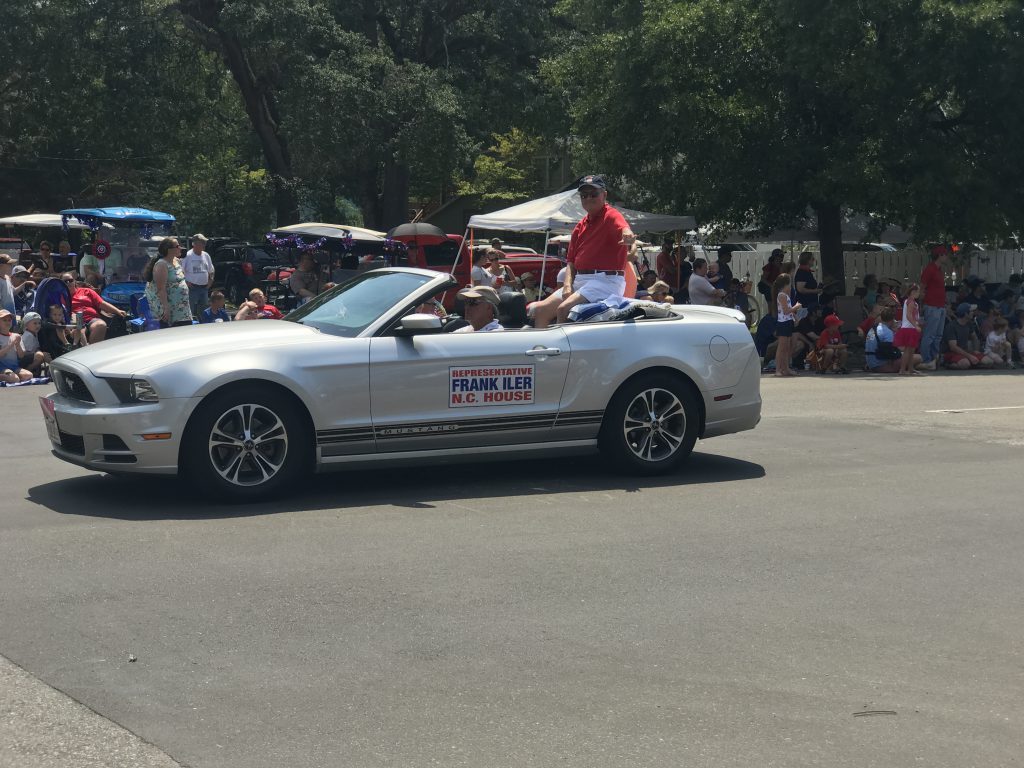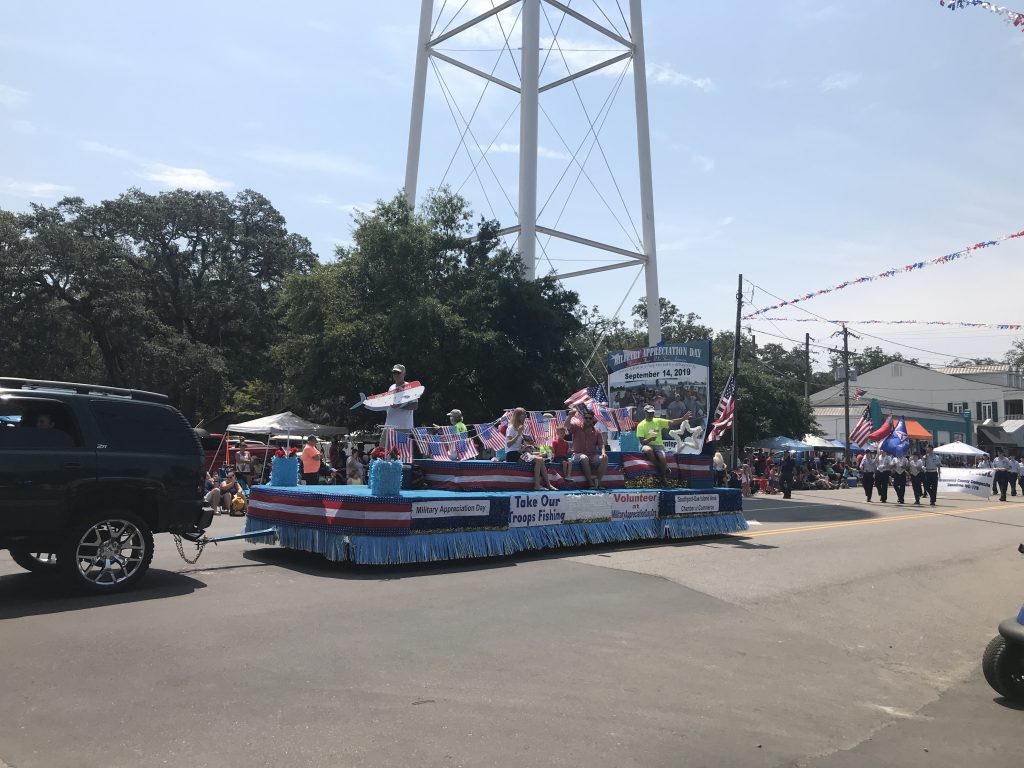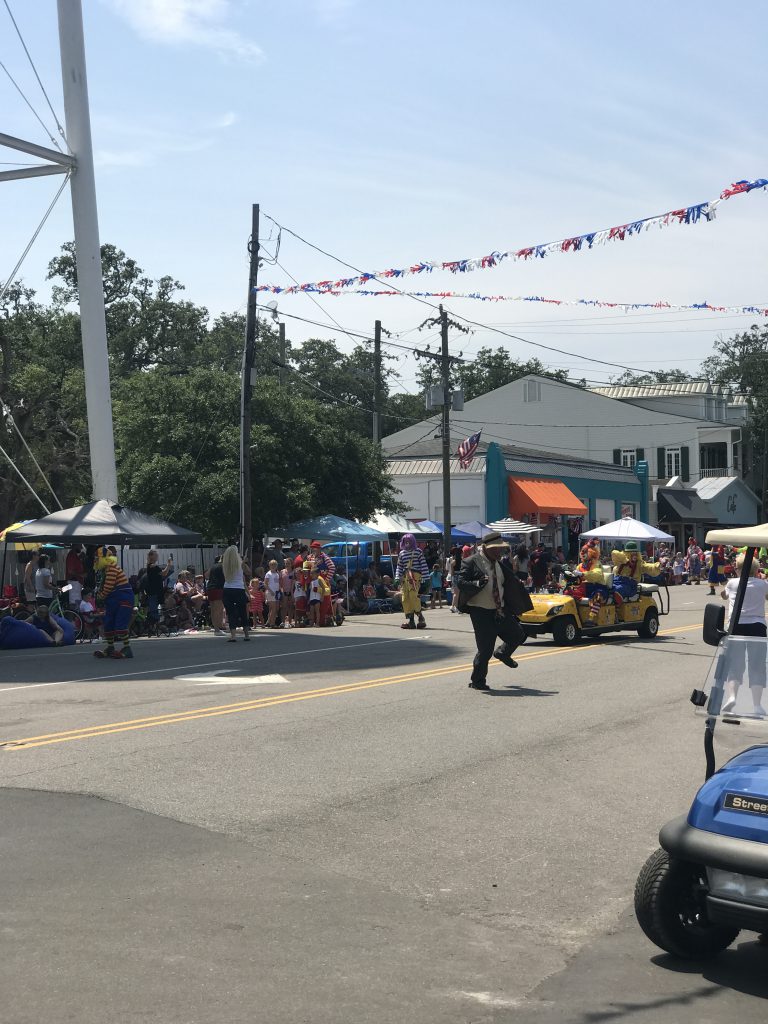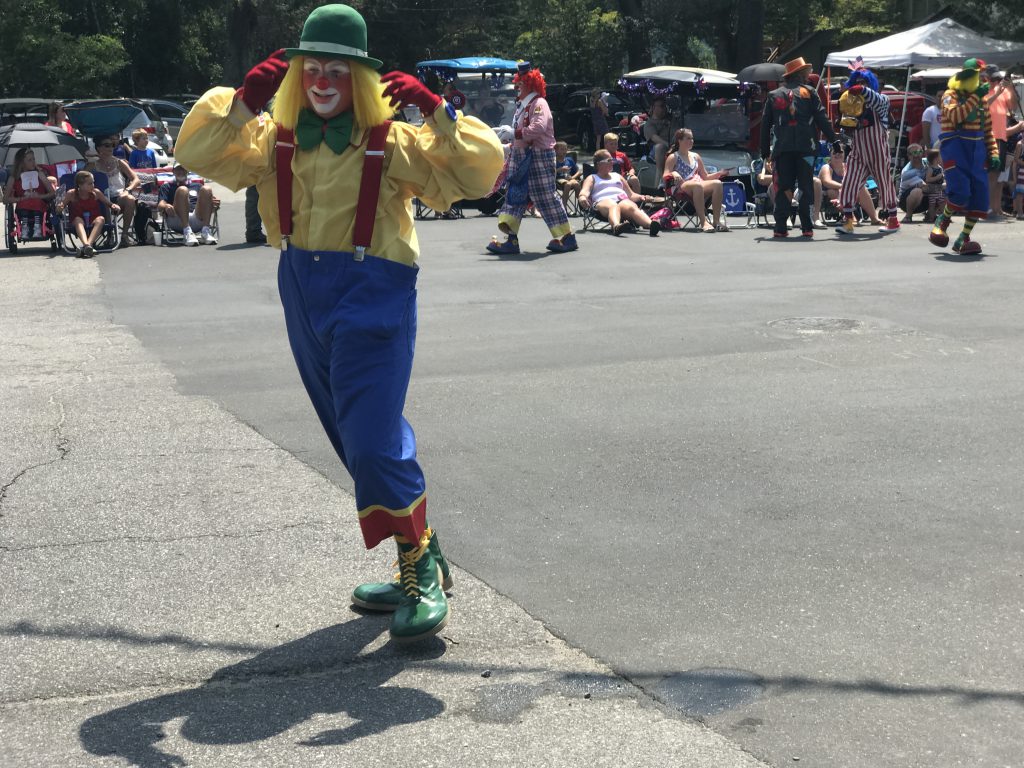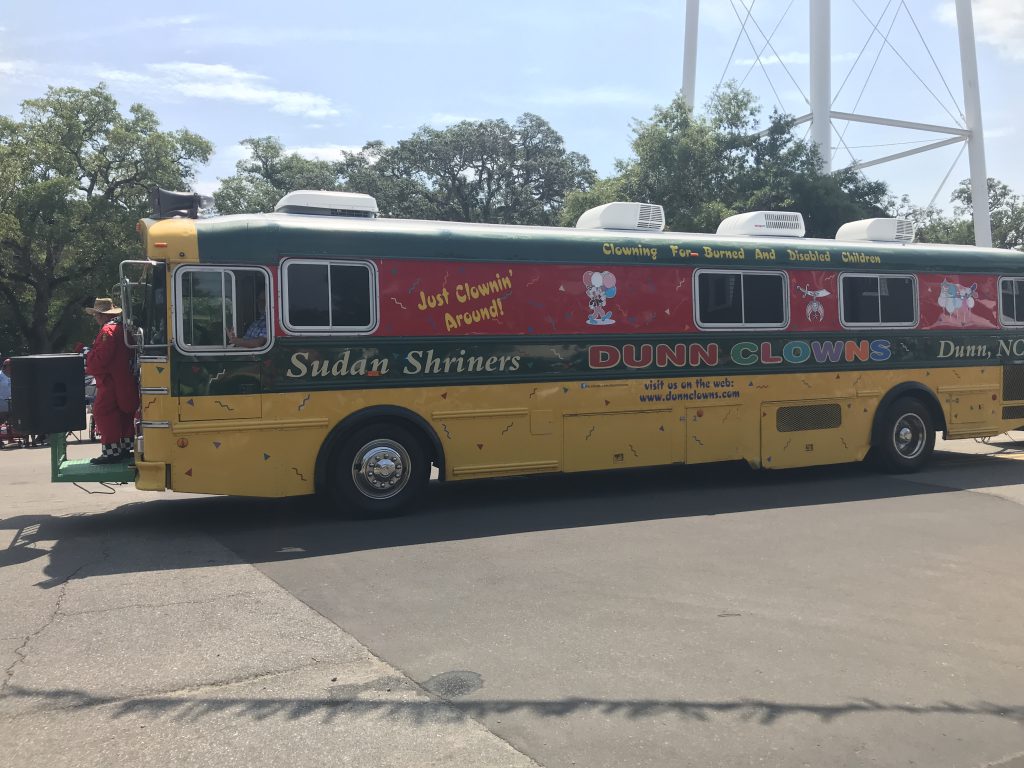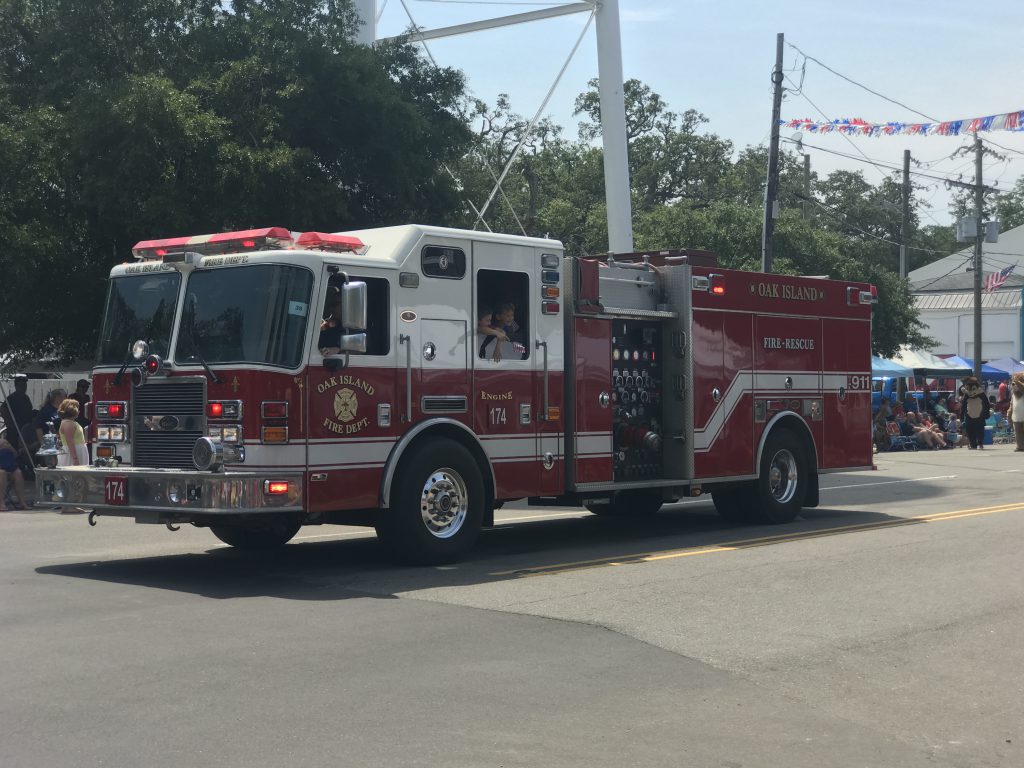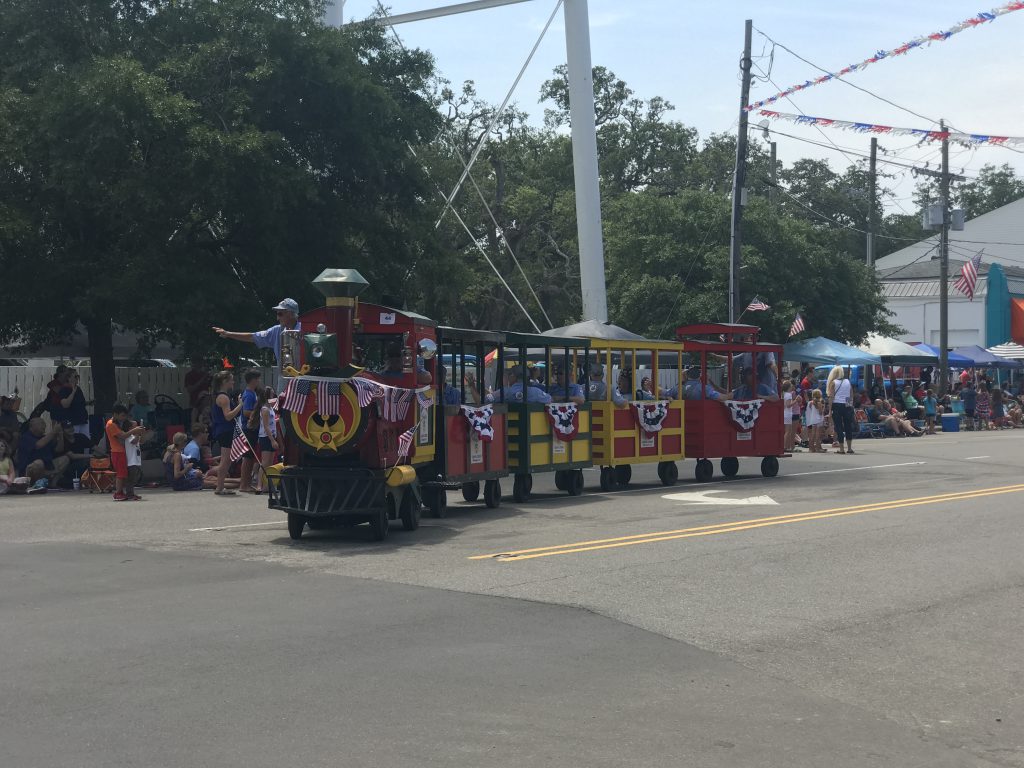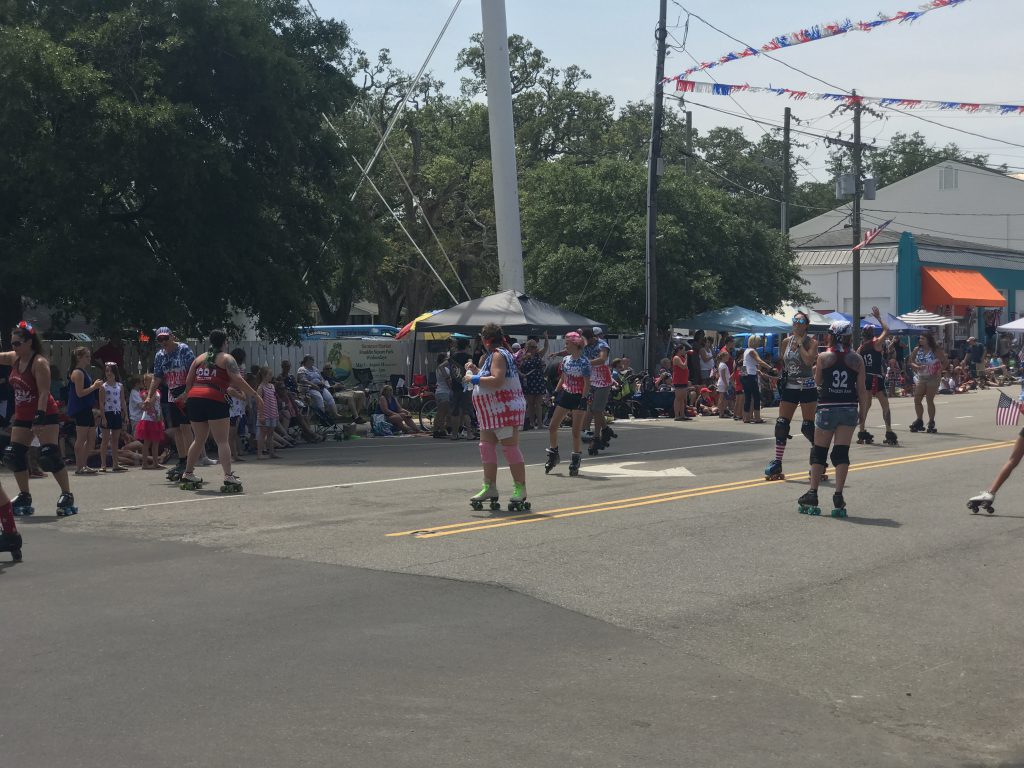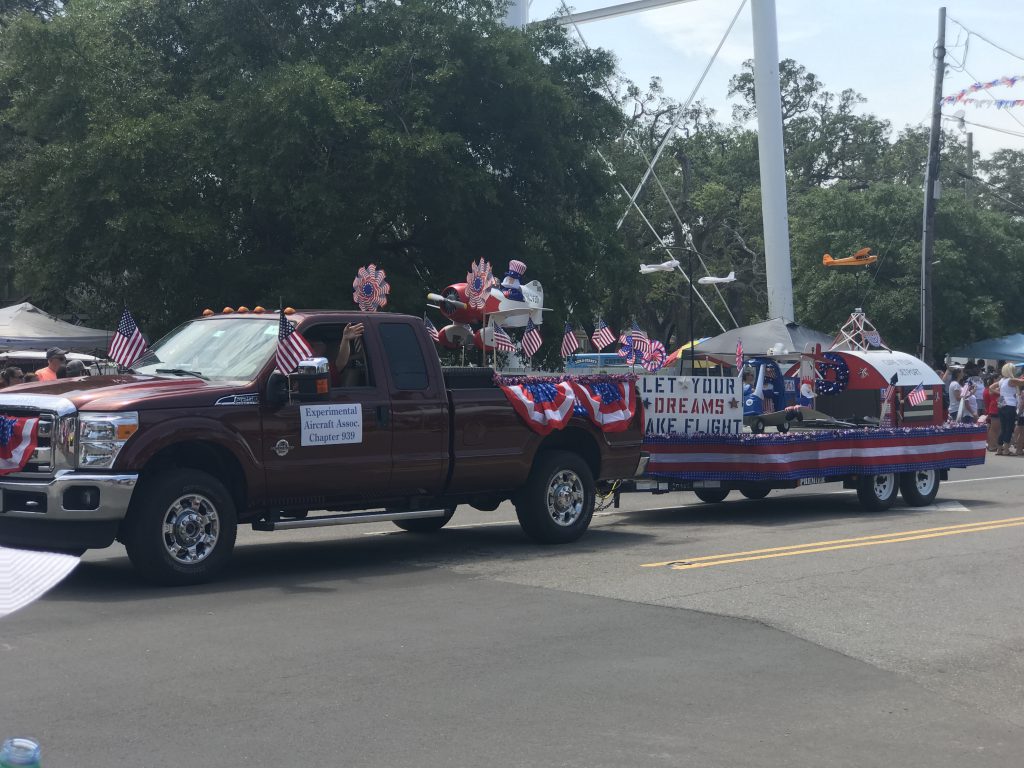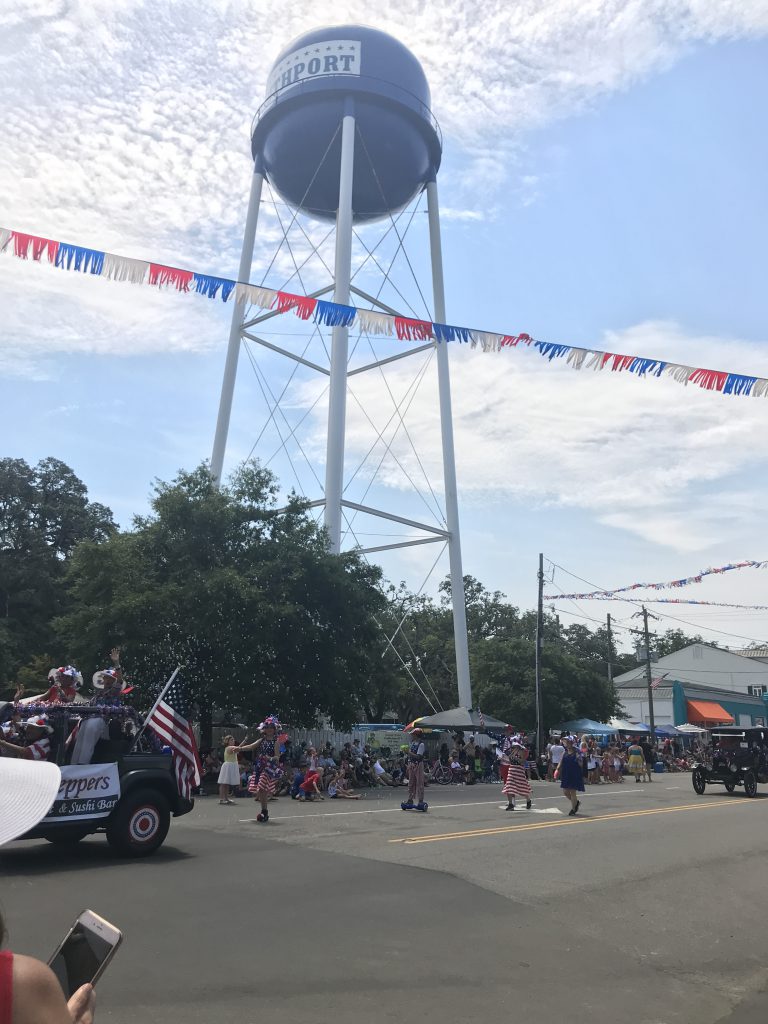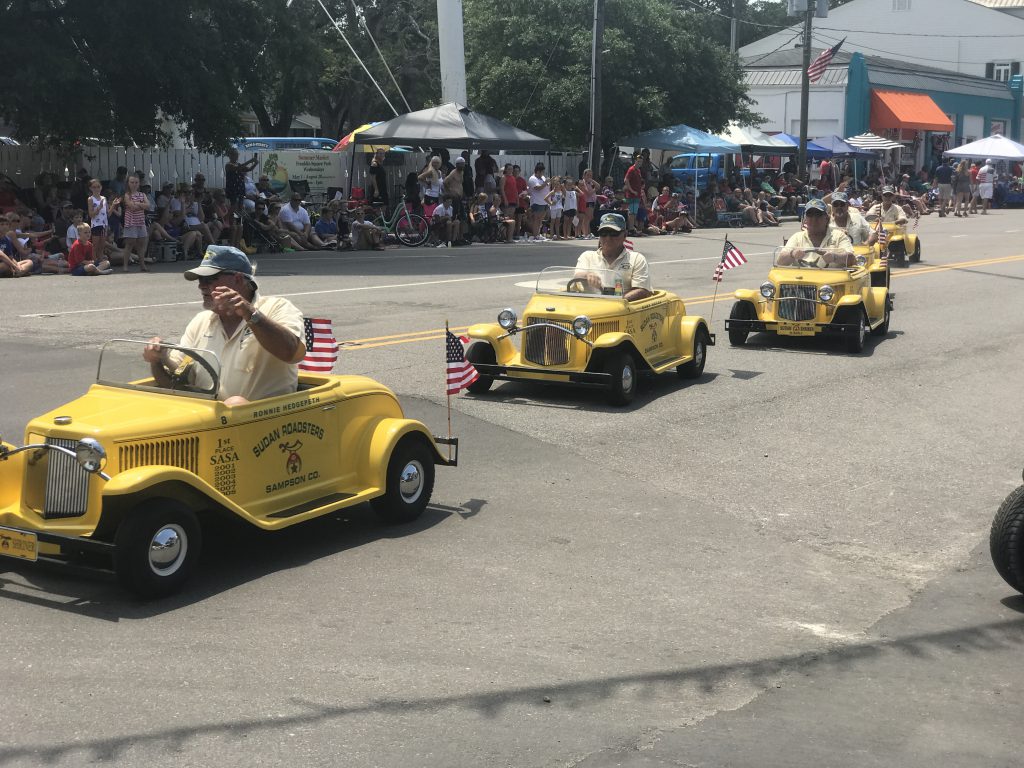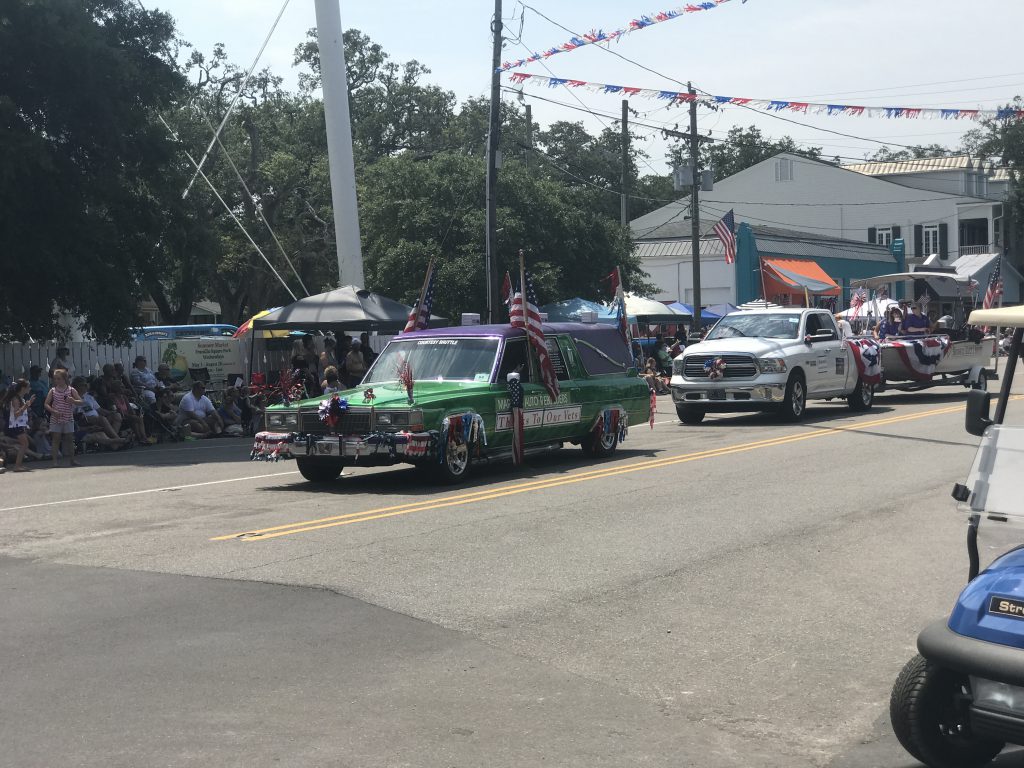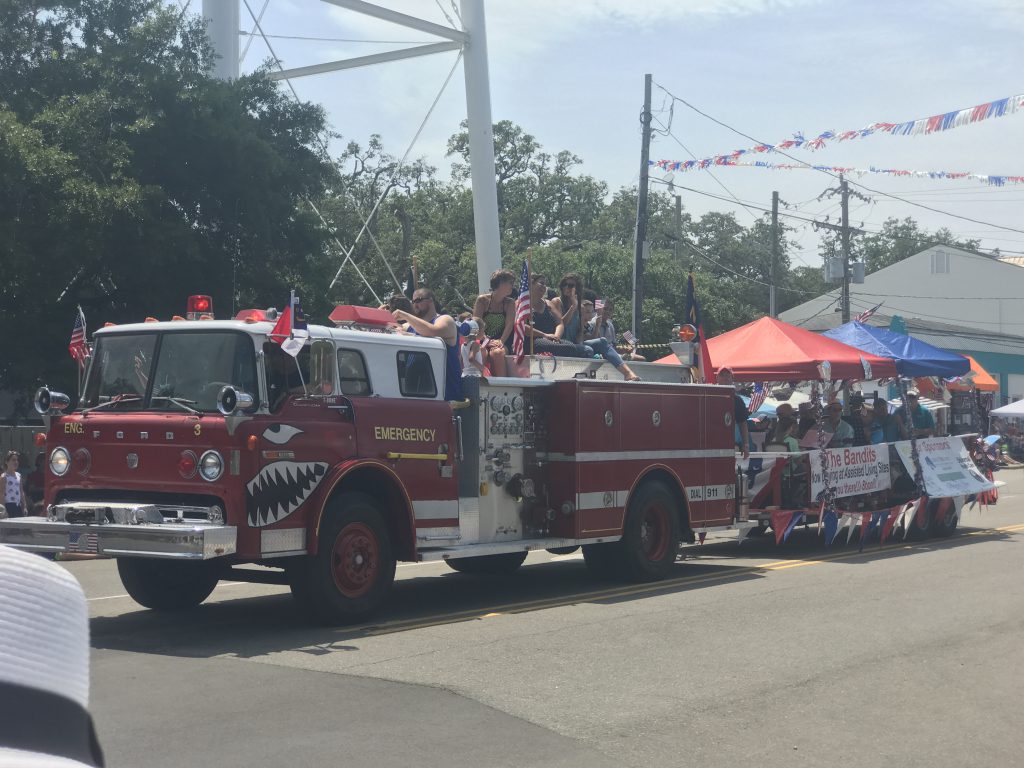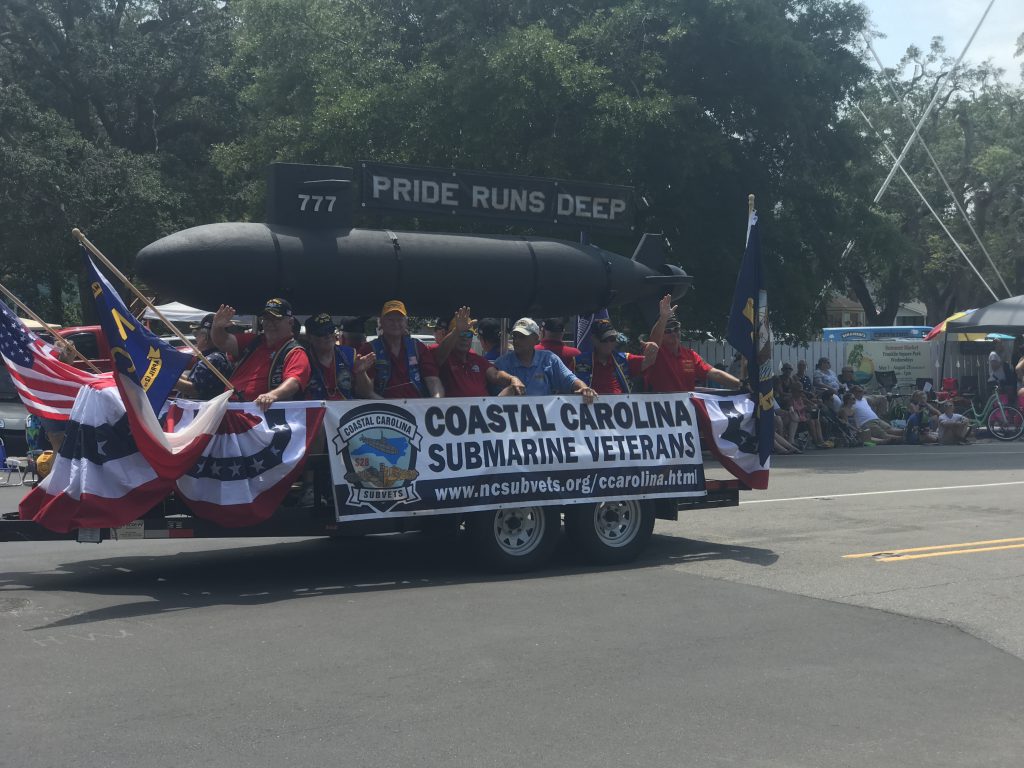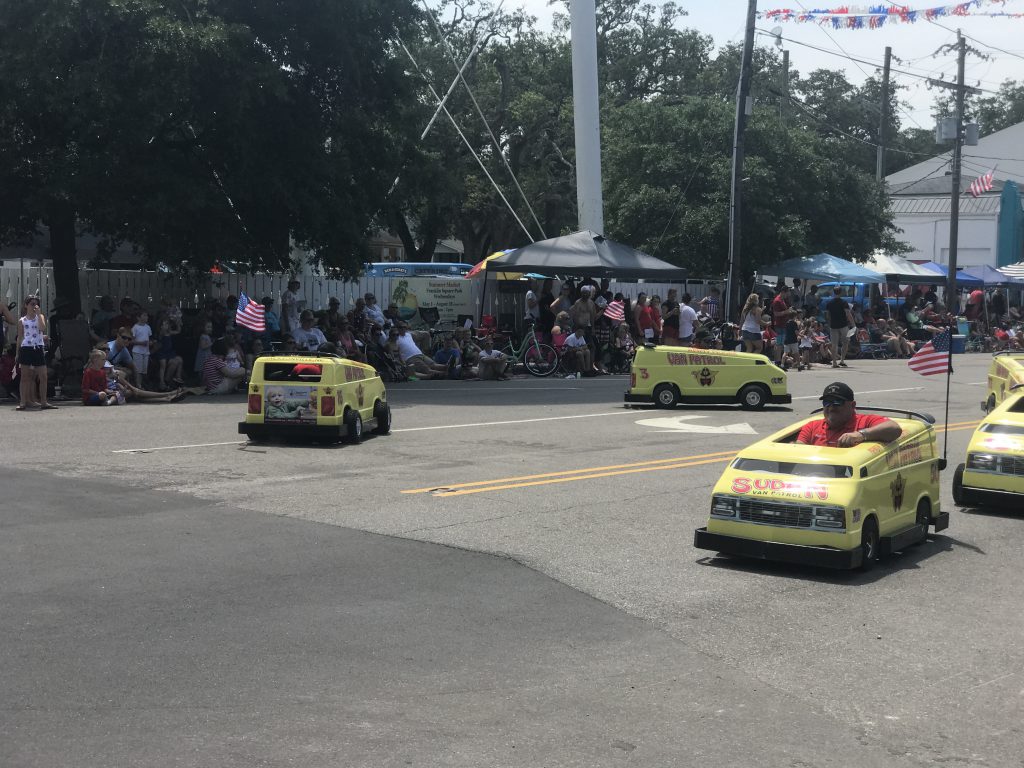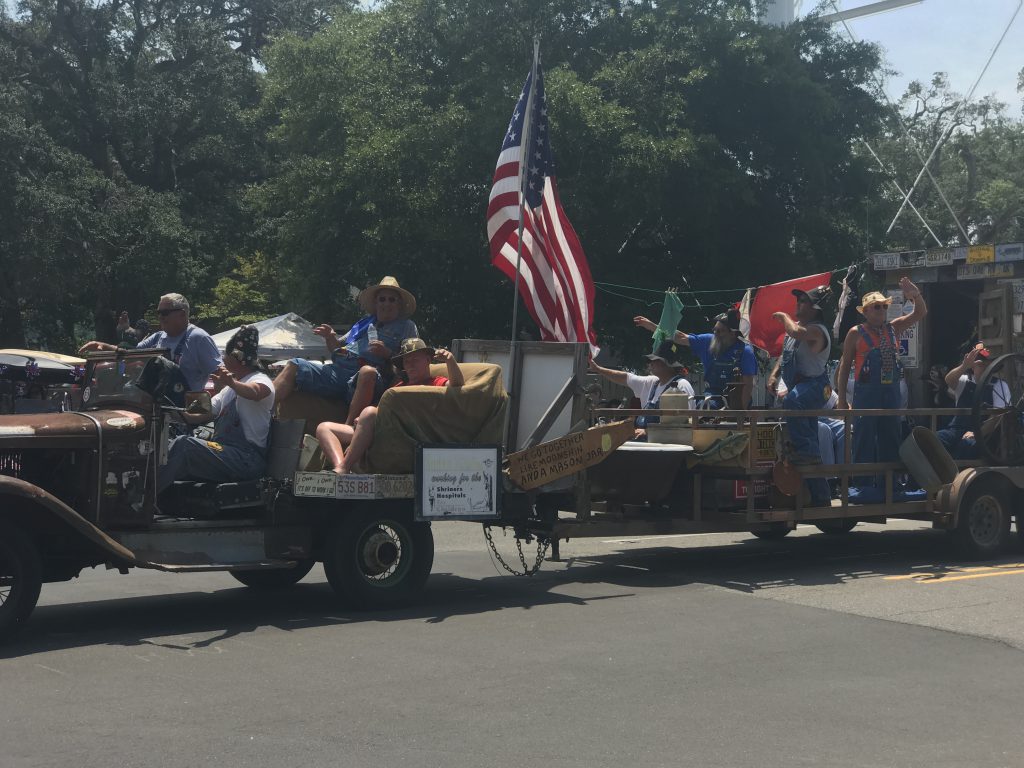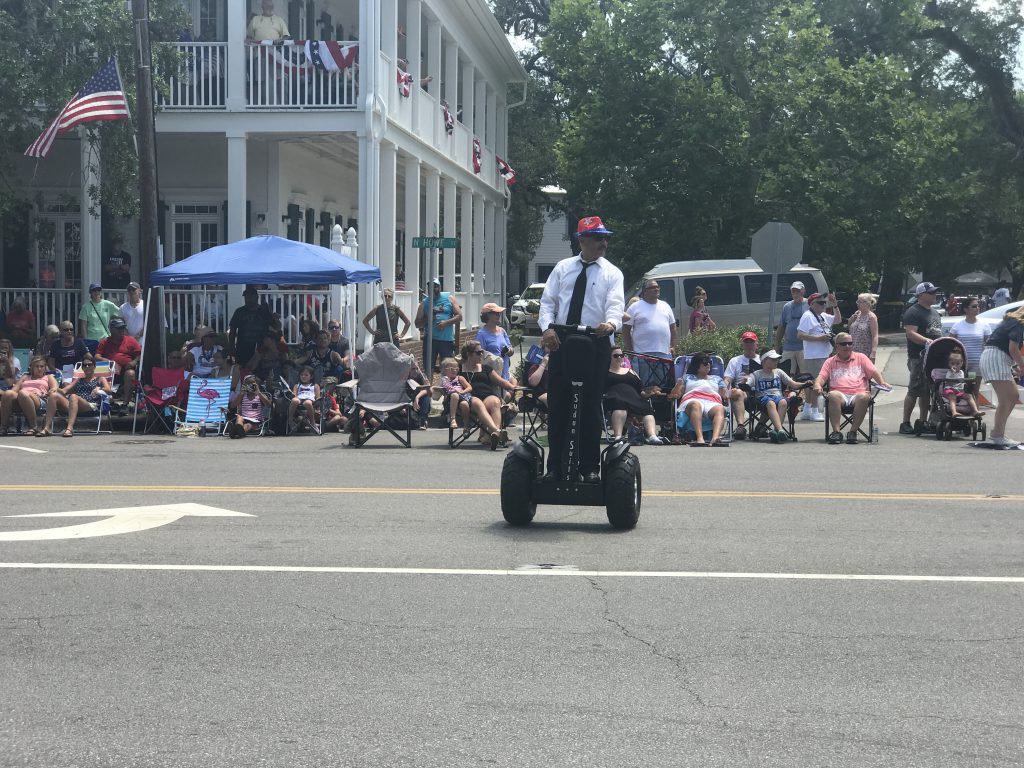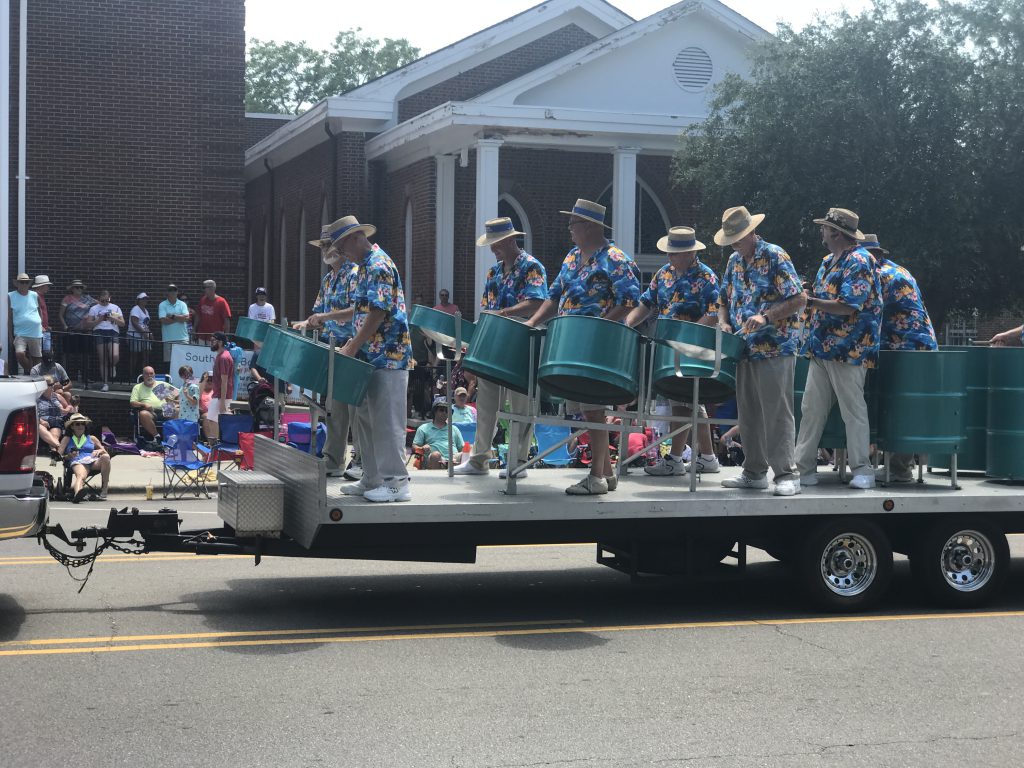 Here's the food truck area. A lot more people than yesterday.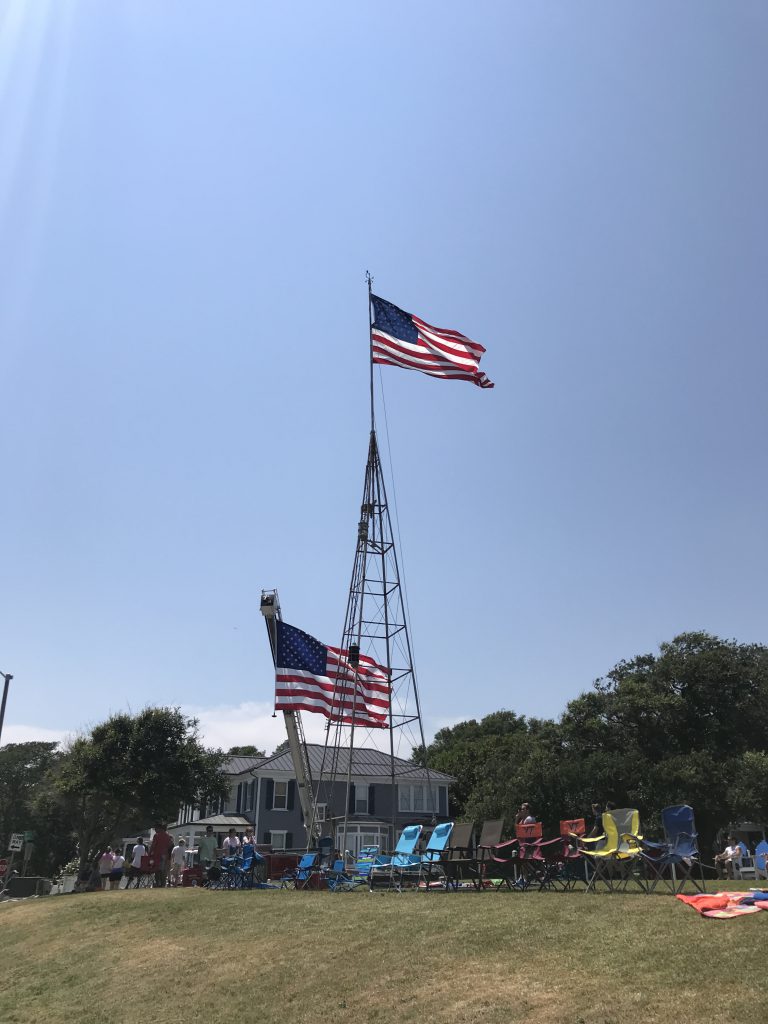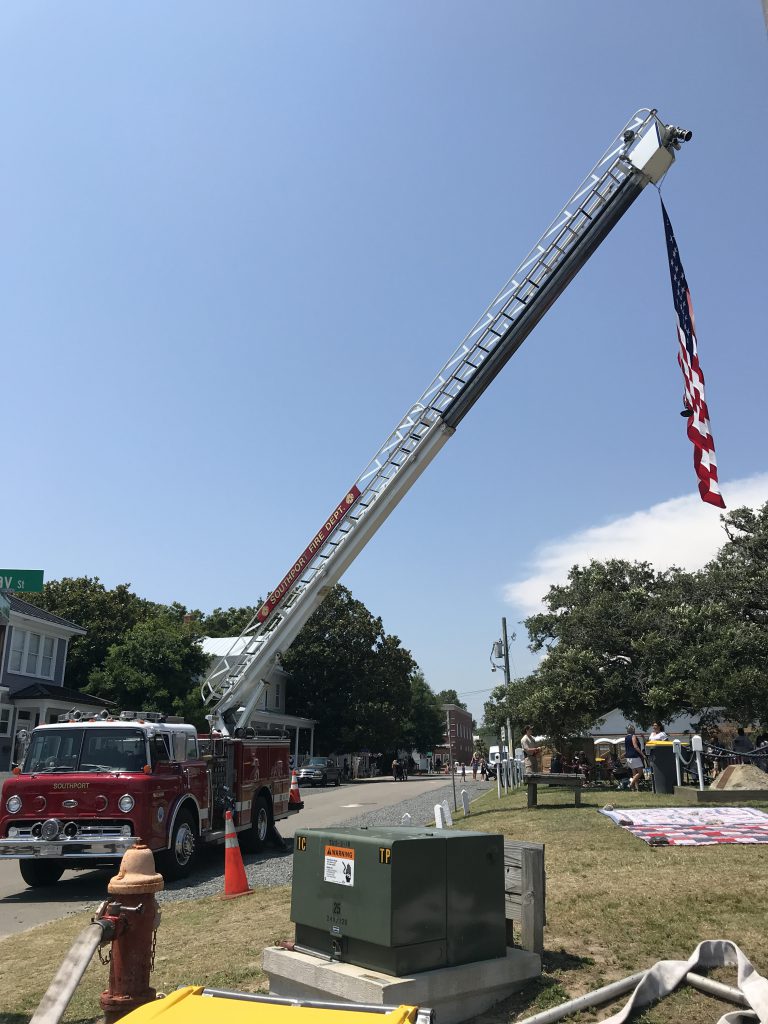 The Freedom Flotilla. Kinda disappointing it only had 4 boats in it.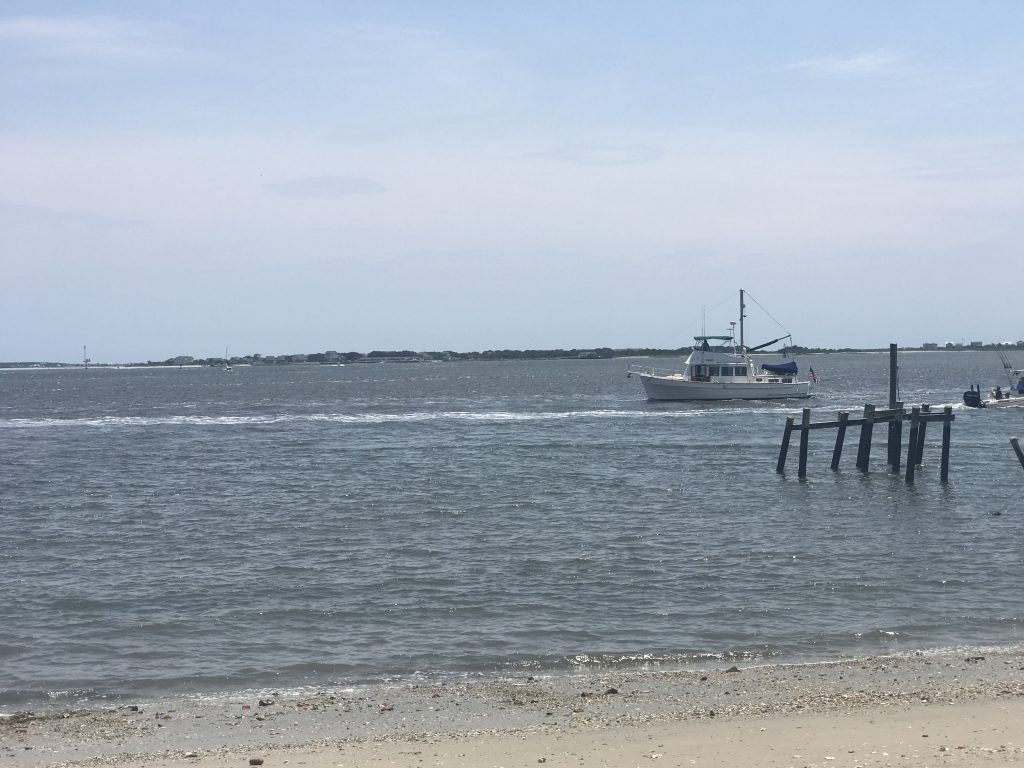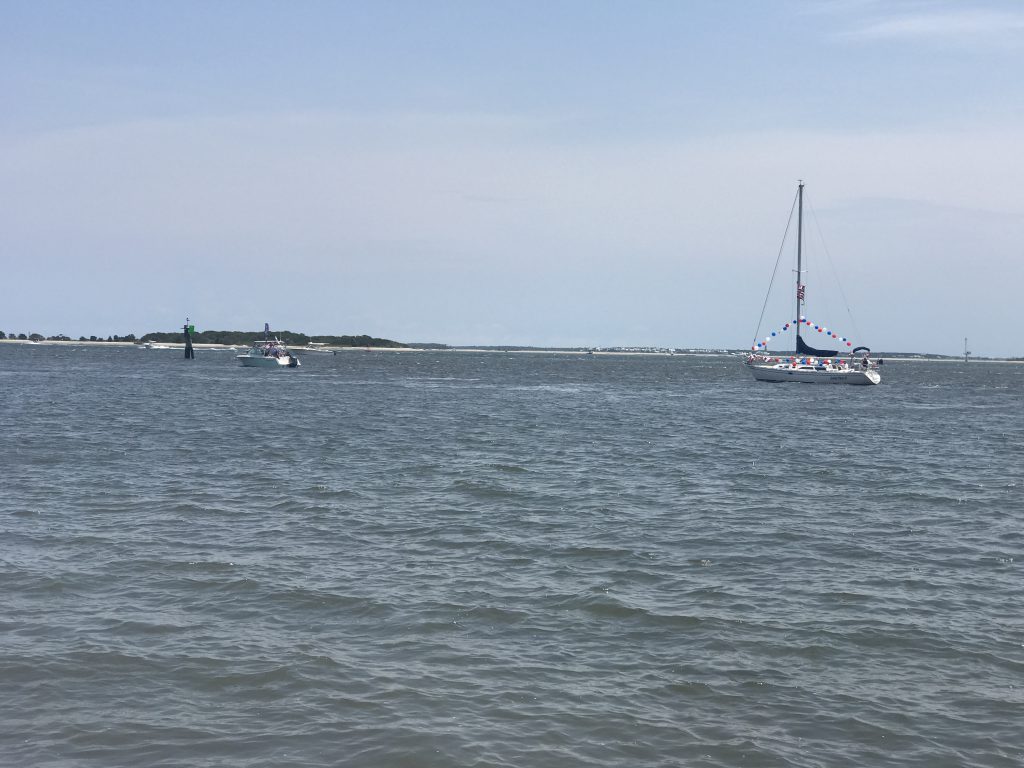 The blue skies didn't last all day.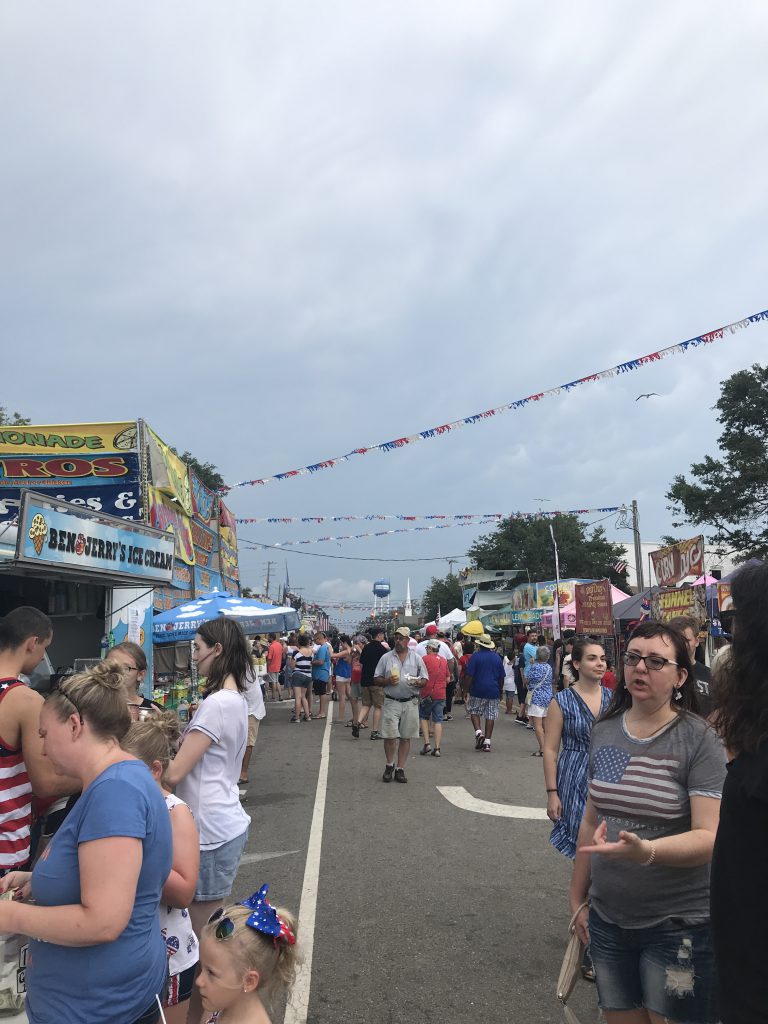 Sadly, the weather turned bad and they cancelled the fireworks. We enjoyed the parade and people watching but kinda sad we missed the fireworks. At least we were able to see the Oak Island ones.