We haven't done any real adventuring lately, but we have seen some beautiful sunsets on our evening walks. Here are some of those sunsets.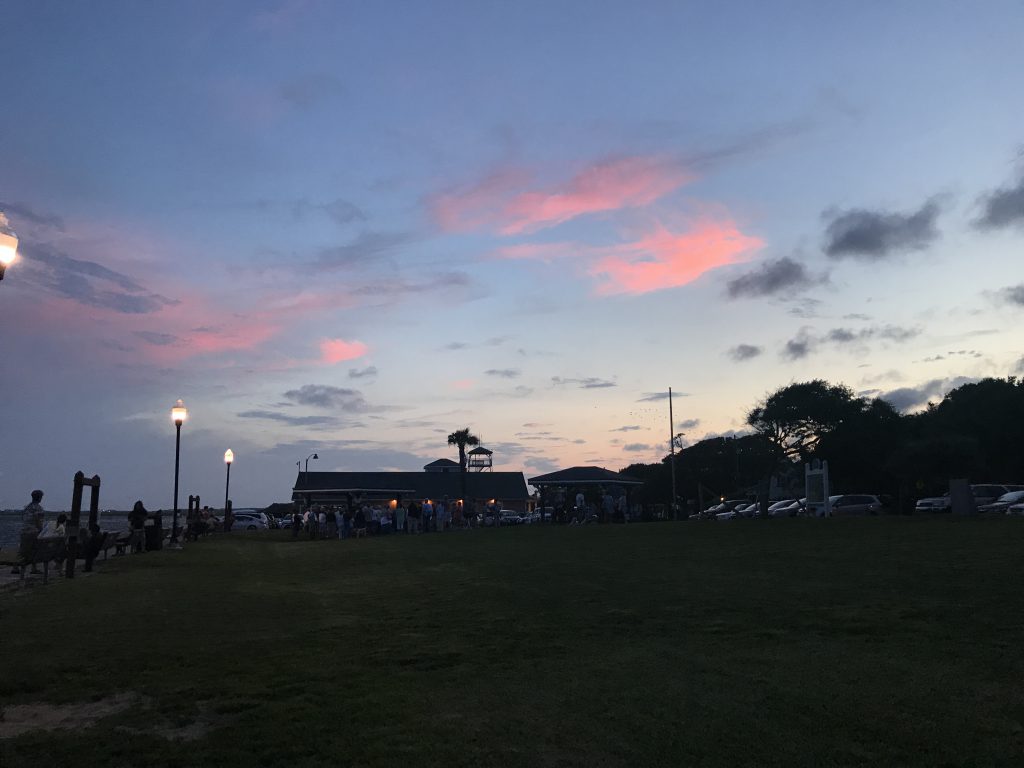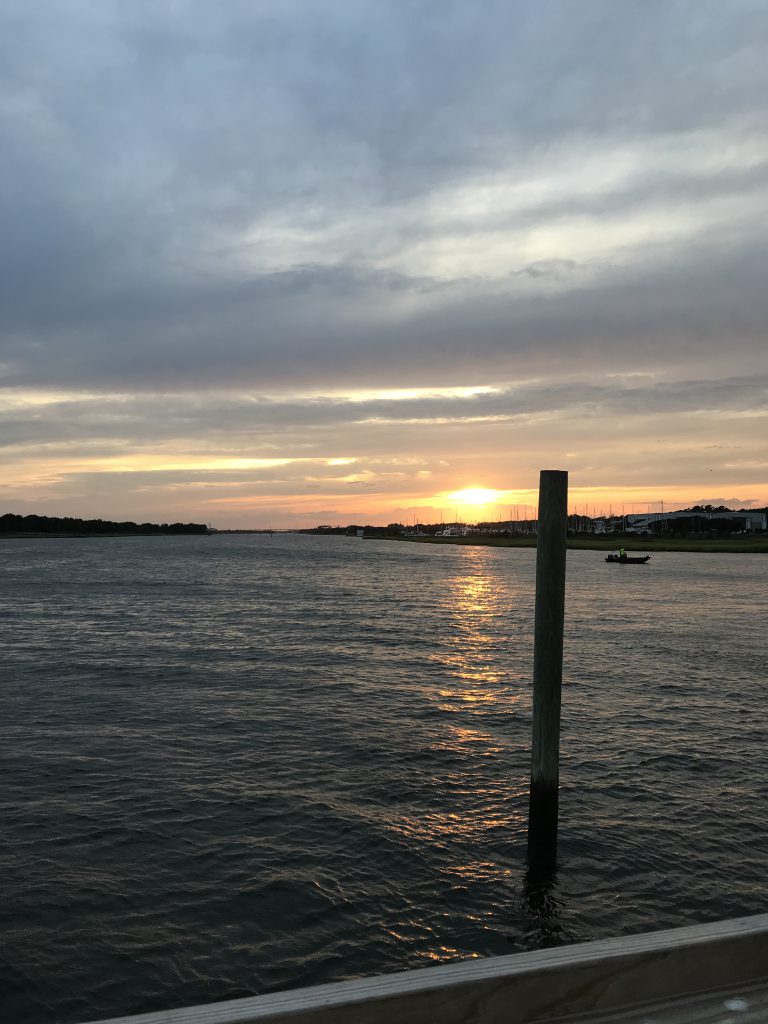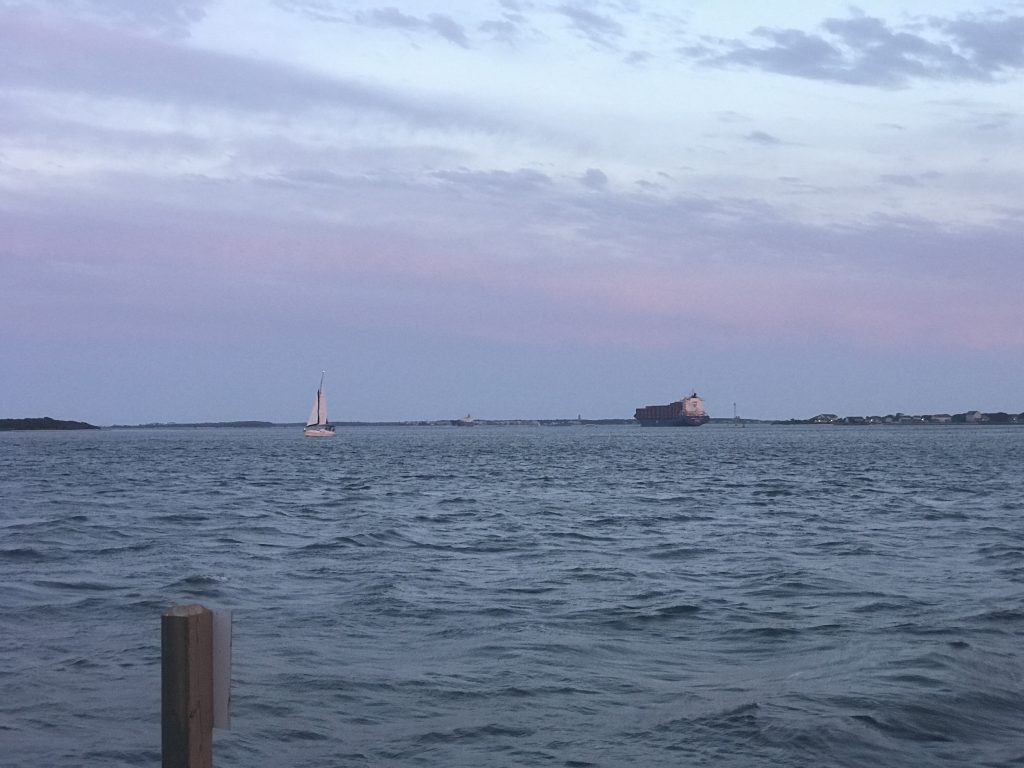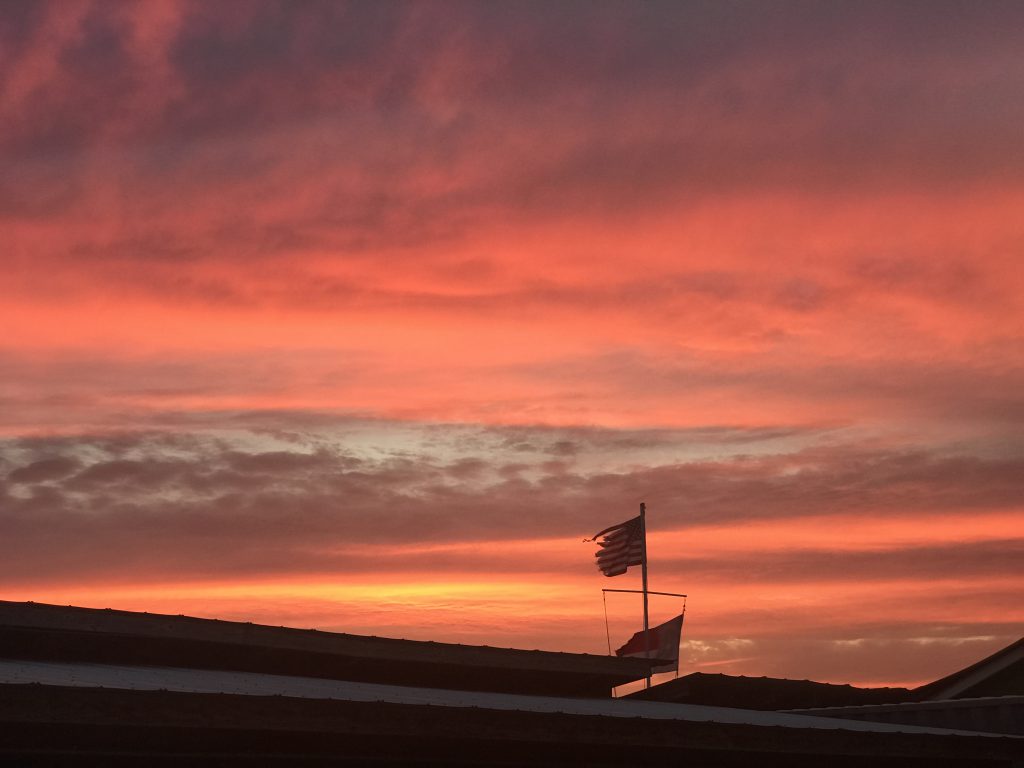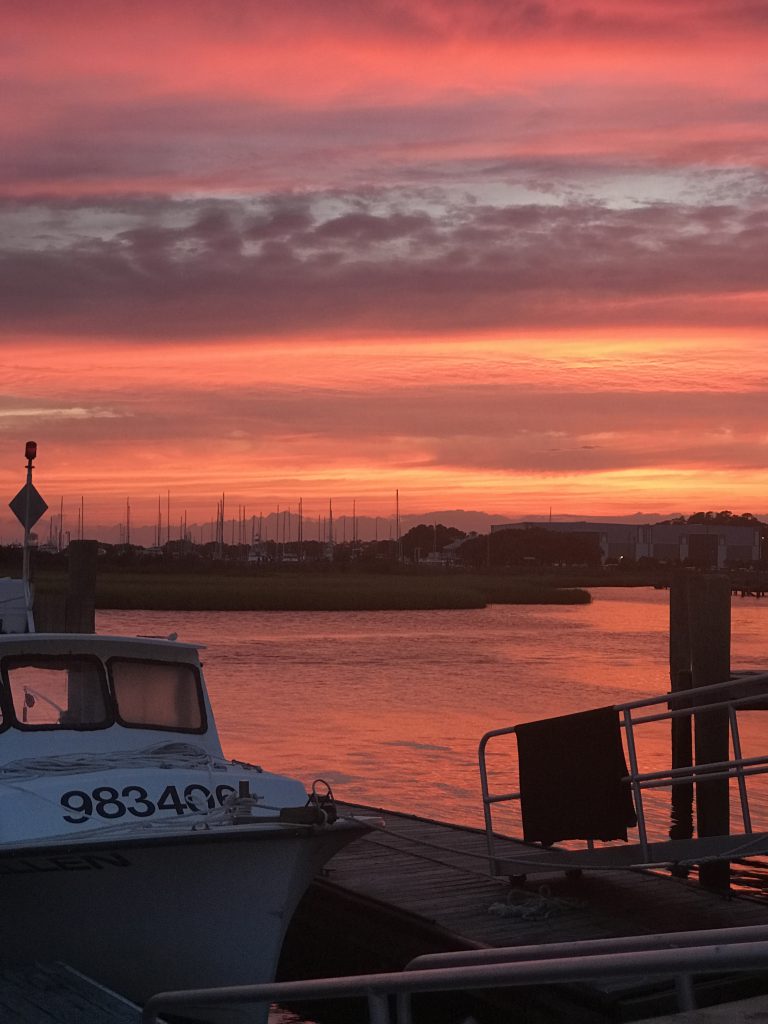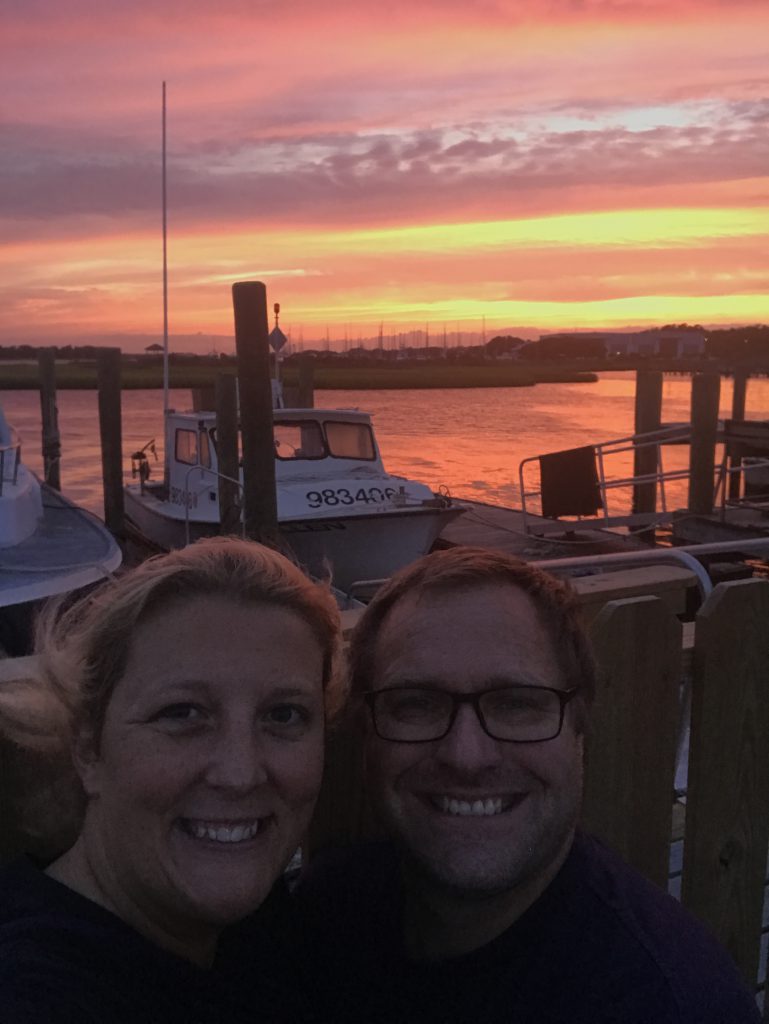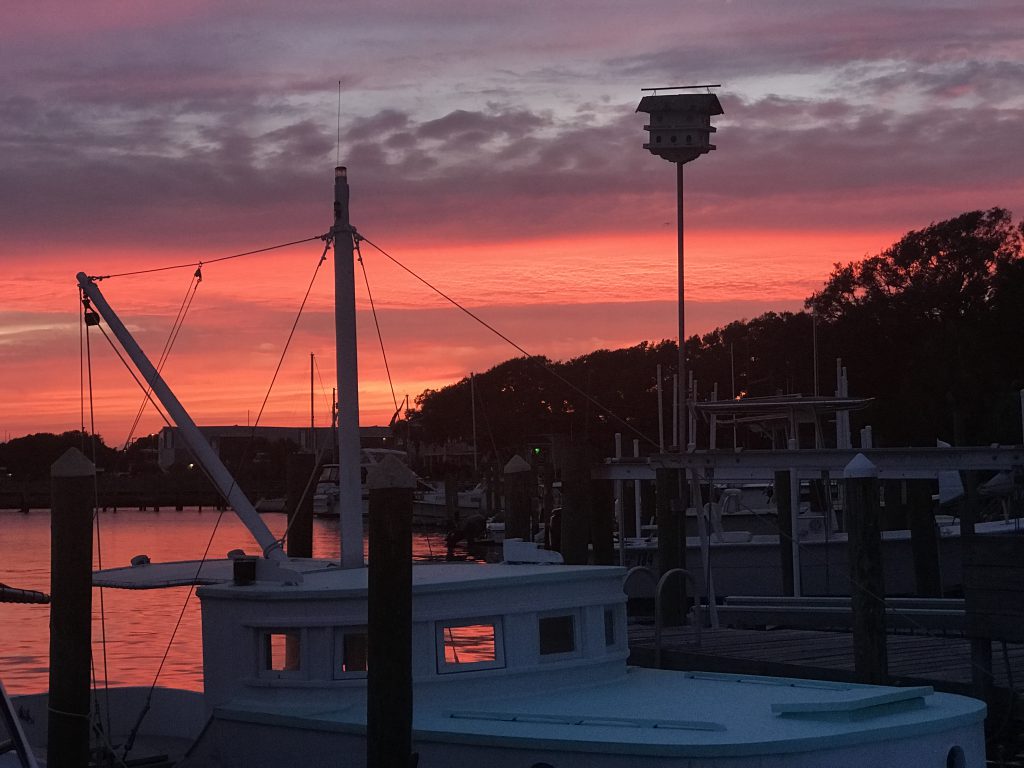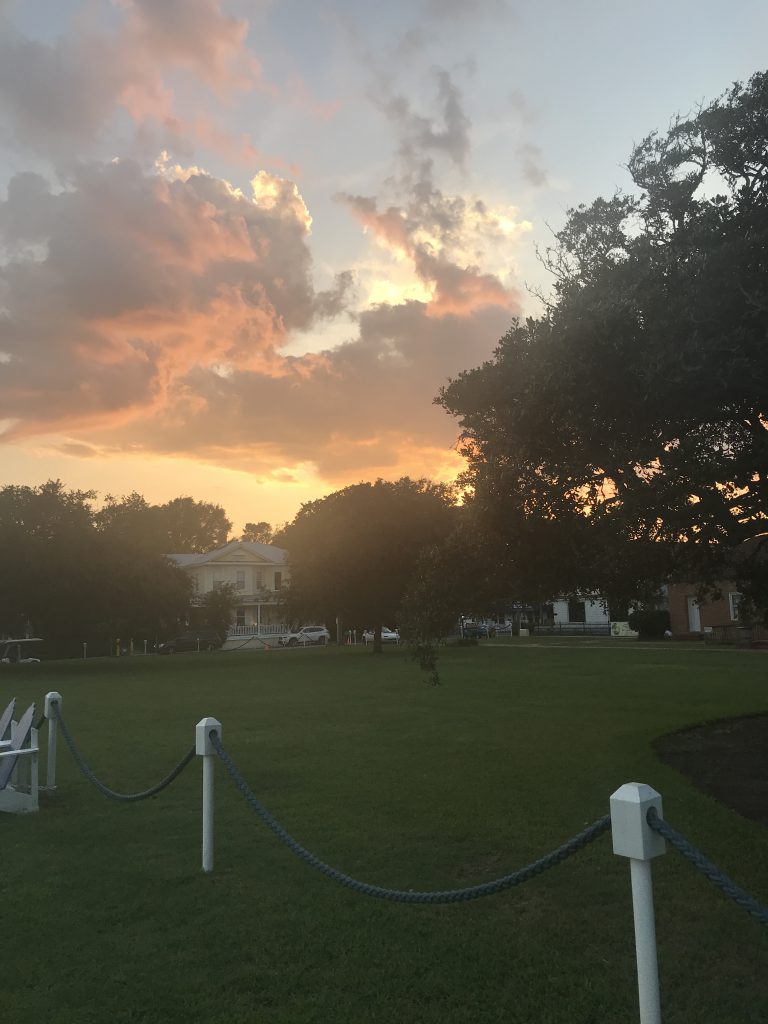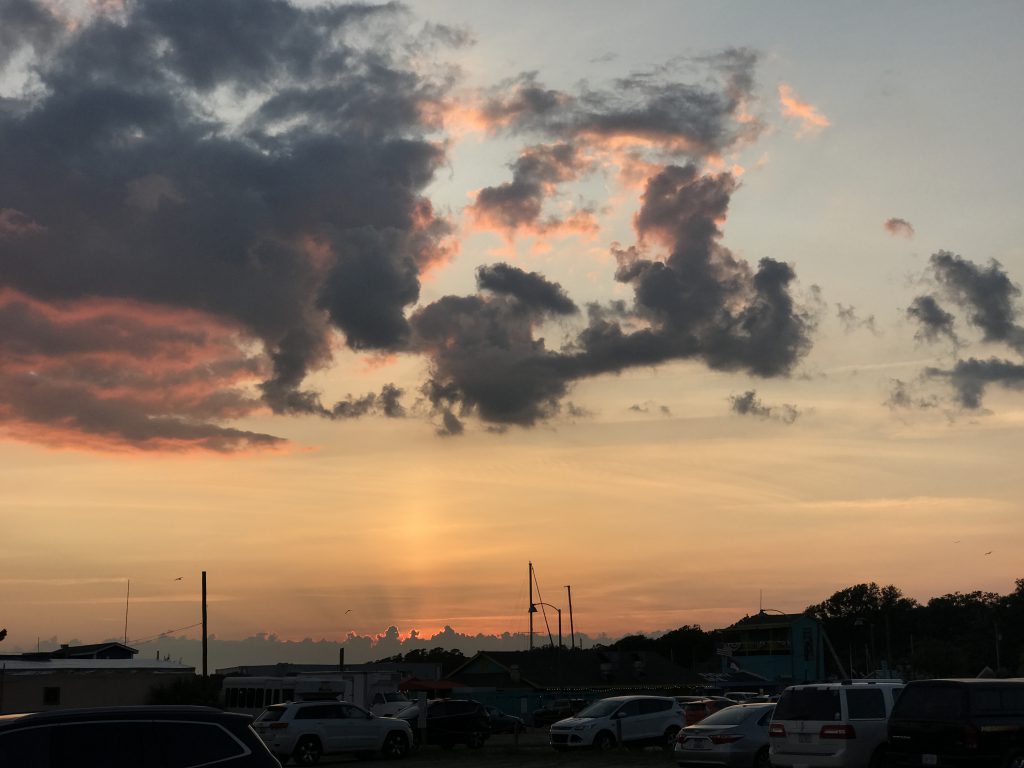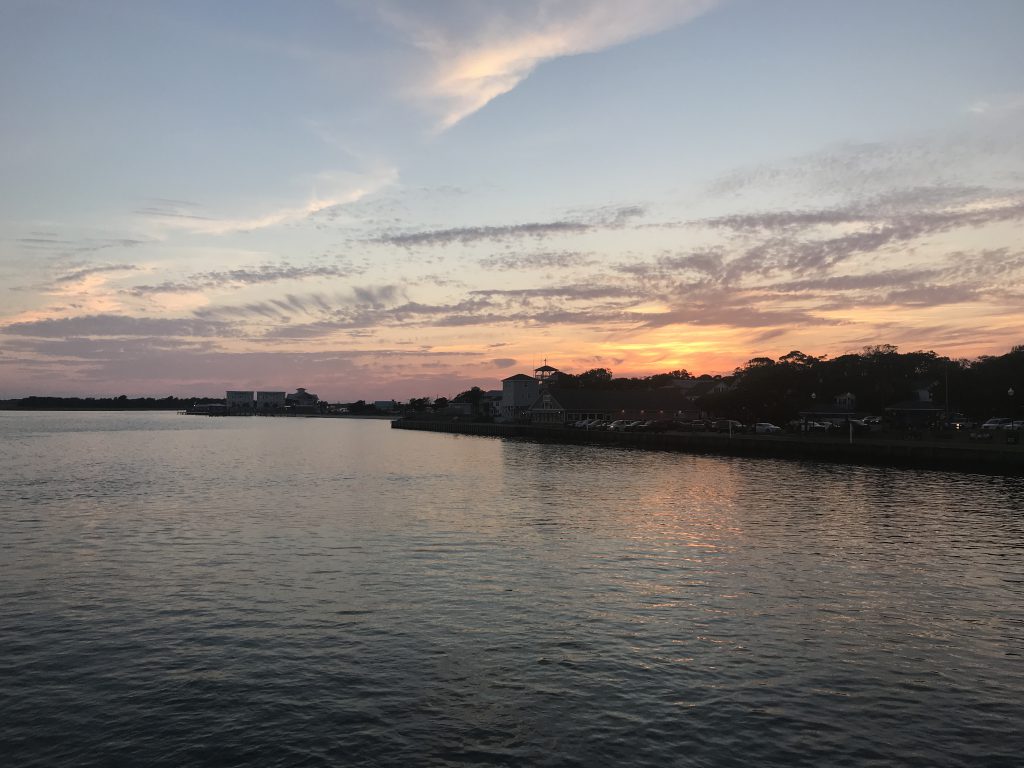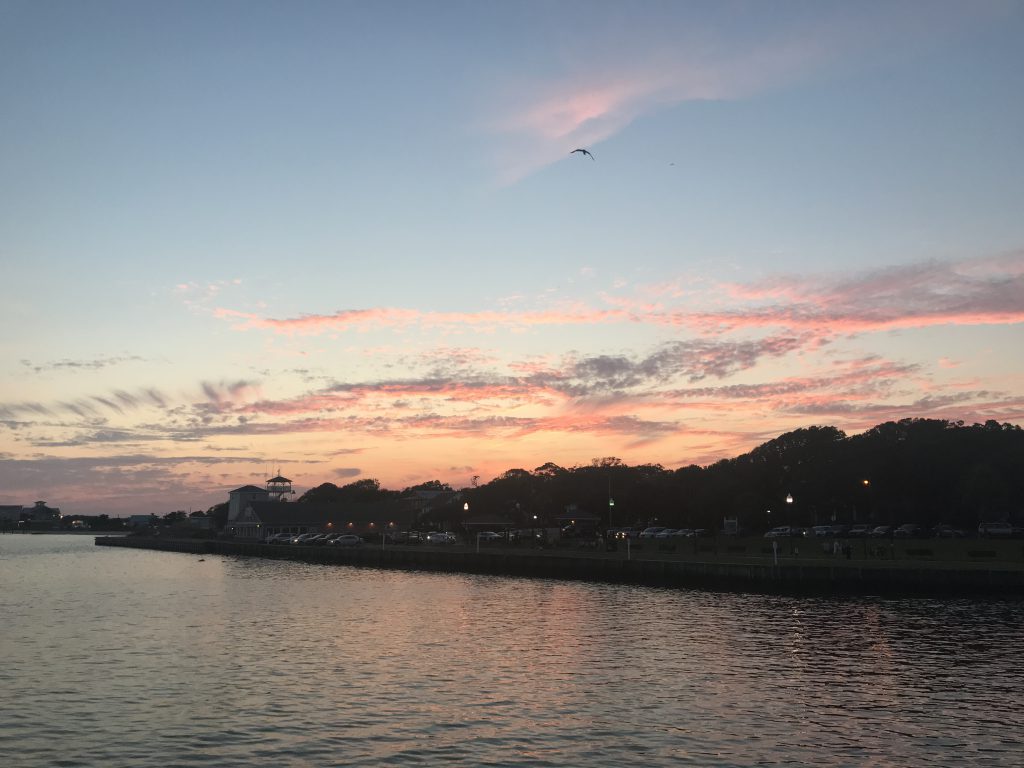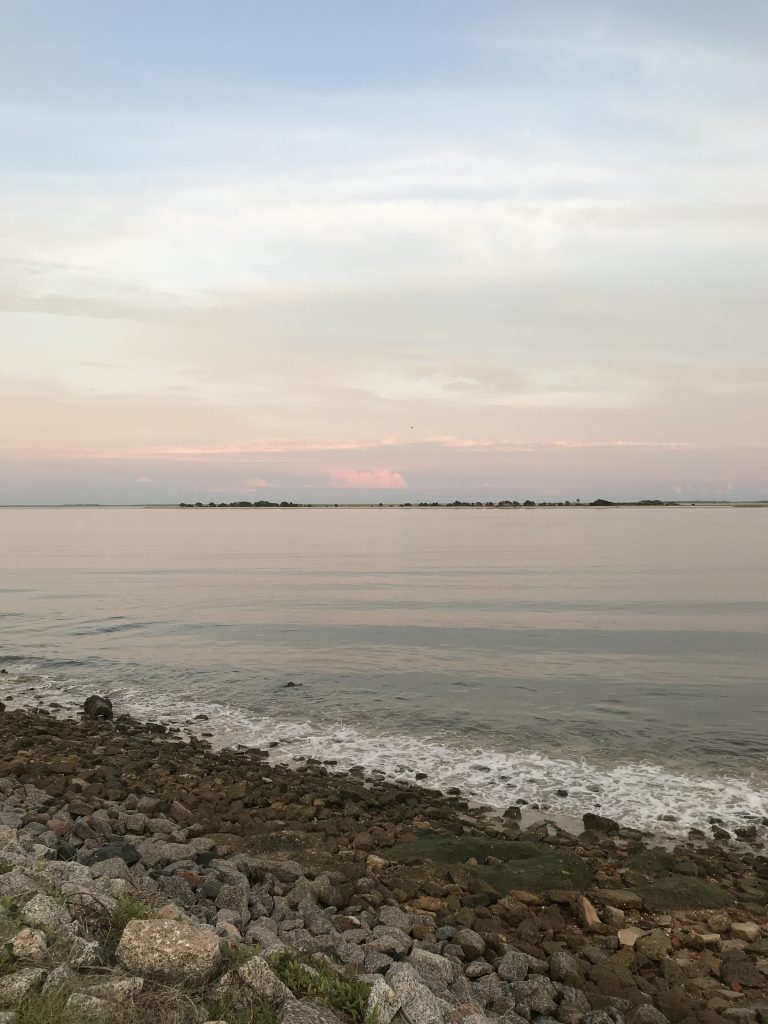 We did meet up with some friends from Rockingham for dinner one night in North Myrtle Beach. It was good to hang out with them for the evening. While there, we swung by a winery to pick up some blackberry wine.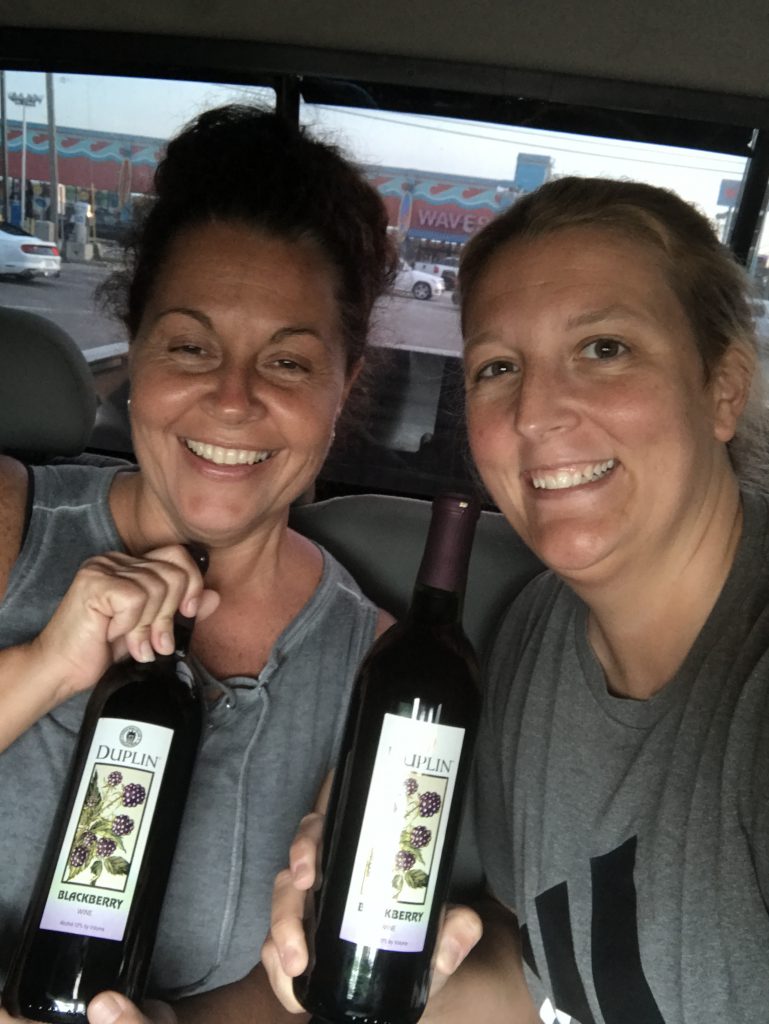 We have been down to the American Fish Company several times to hang out on the water to people watch and enjoy live music. Some friends from Raleigh came down for a weekend and we got caught in quite the storm while out there.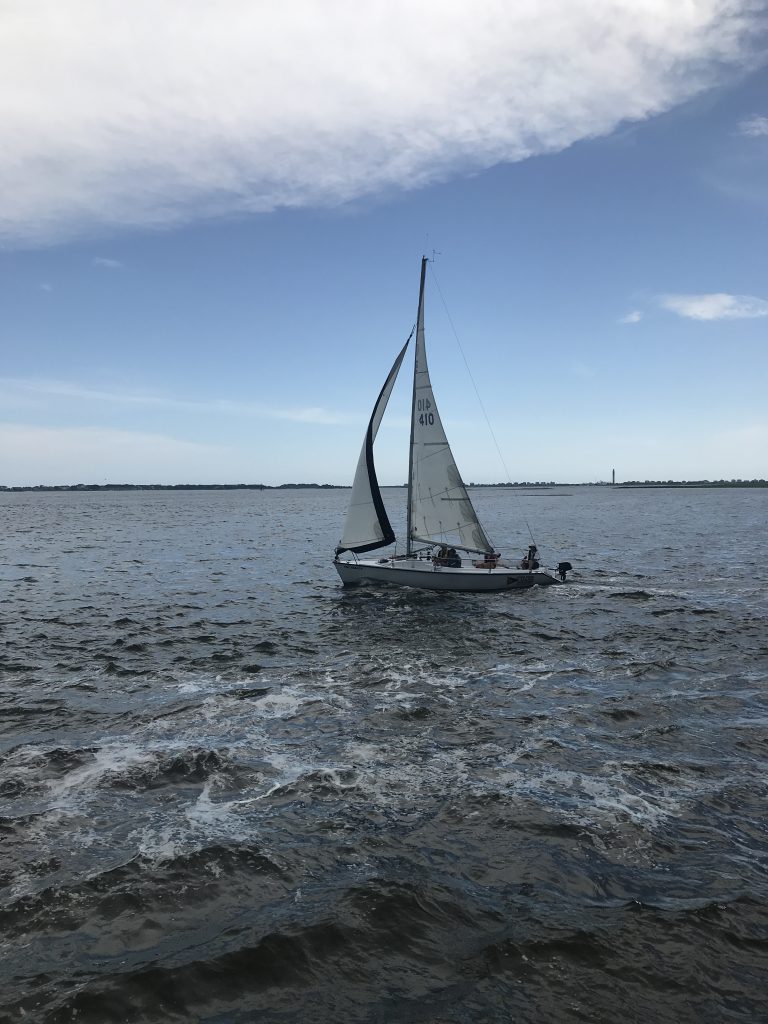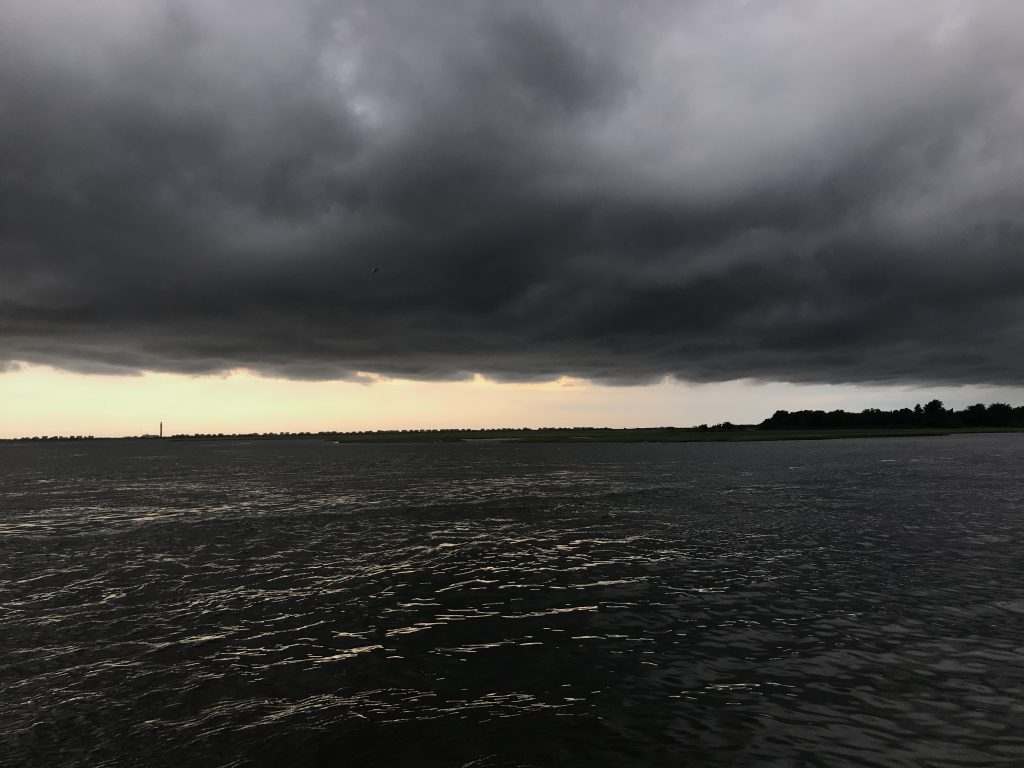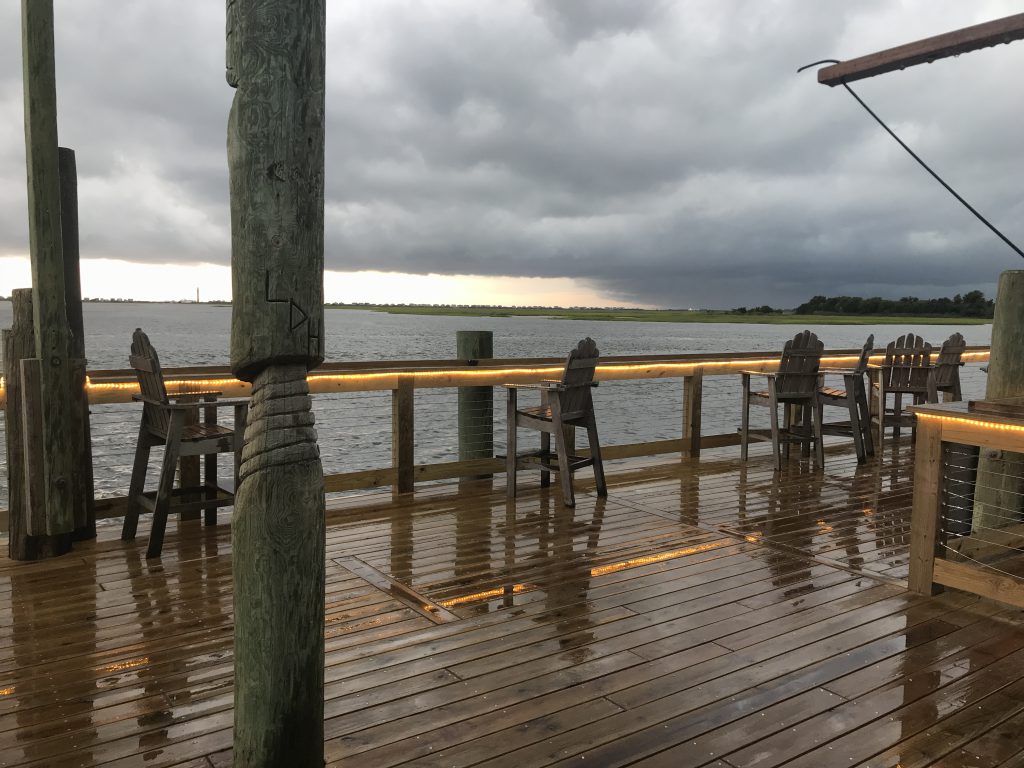 We have had mostly nice weather the other times we've been there.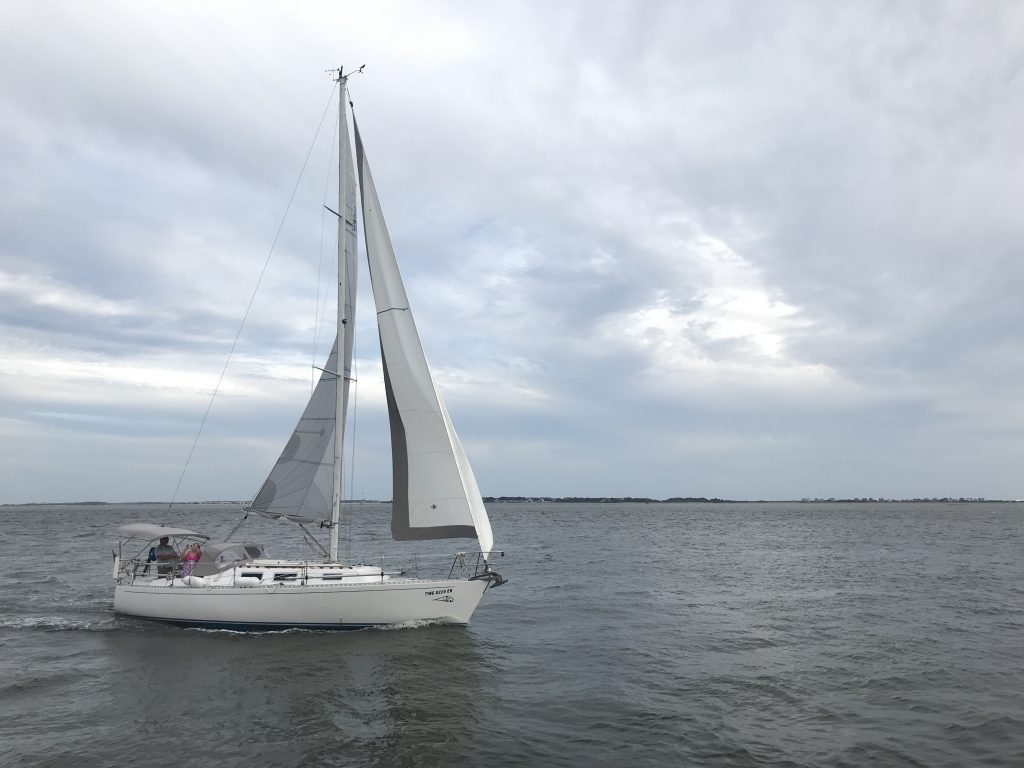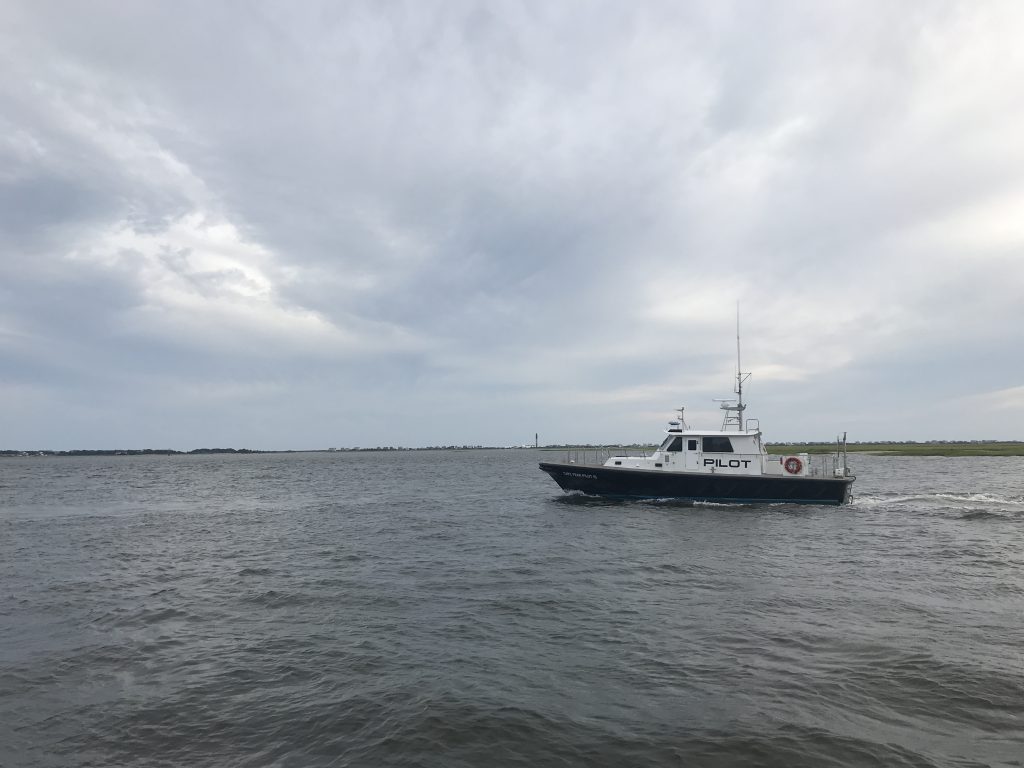 Here are some random pictures from our walks and weekly concerts in the park.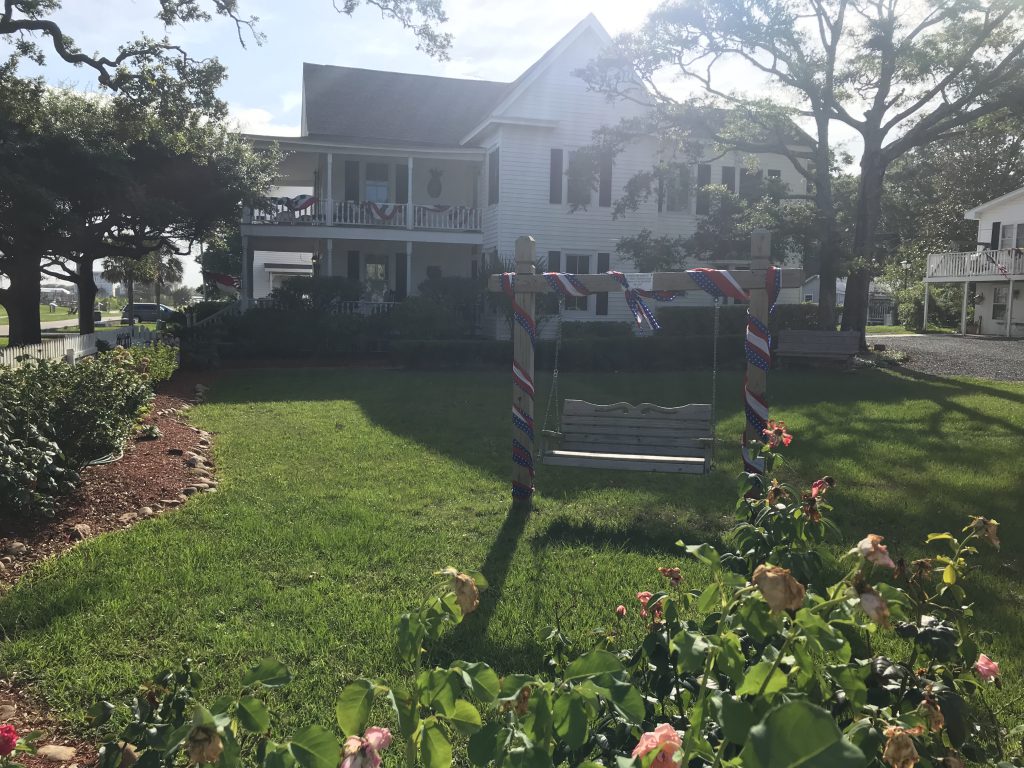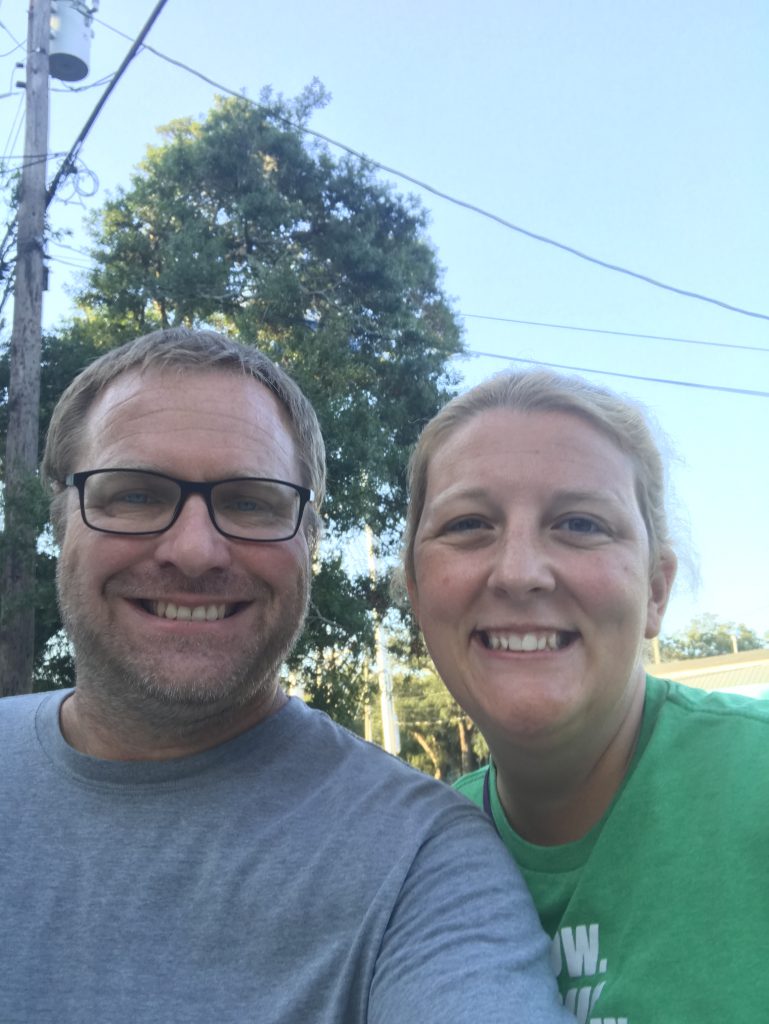 One night while sitting along the water, Scott pointed out that he saw a shark swimming in the river. We watched it swim towards the pier. It was time for us to walk home but we stopped by the pier first to see if we could see the shark swimming around. When we walked out on the pier, someone got something heavy on their fishing pole. After fighting it for awhile, we were able to see that he had caught the shark! He fought it for awhile and then walked the pole to the shore to be able to get the shark off the line. It was pretty neat to see a shark in the river!