We have now been in our new home for a full month. We are slowly but surely getting settled and making the place our own. We have painted a few rooms, added some furnishings, and beginning to decorate for Halloween.
In our bedroom, we changed out the dark brown blinds for nice white ones that can open from the top so that light can come in while still maintaining privacy. We also switched the weird gold curtains for lighter color ones. These changes make the room much brighter.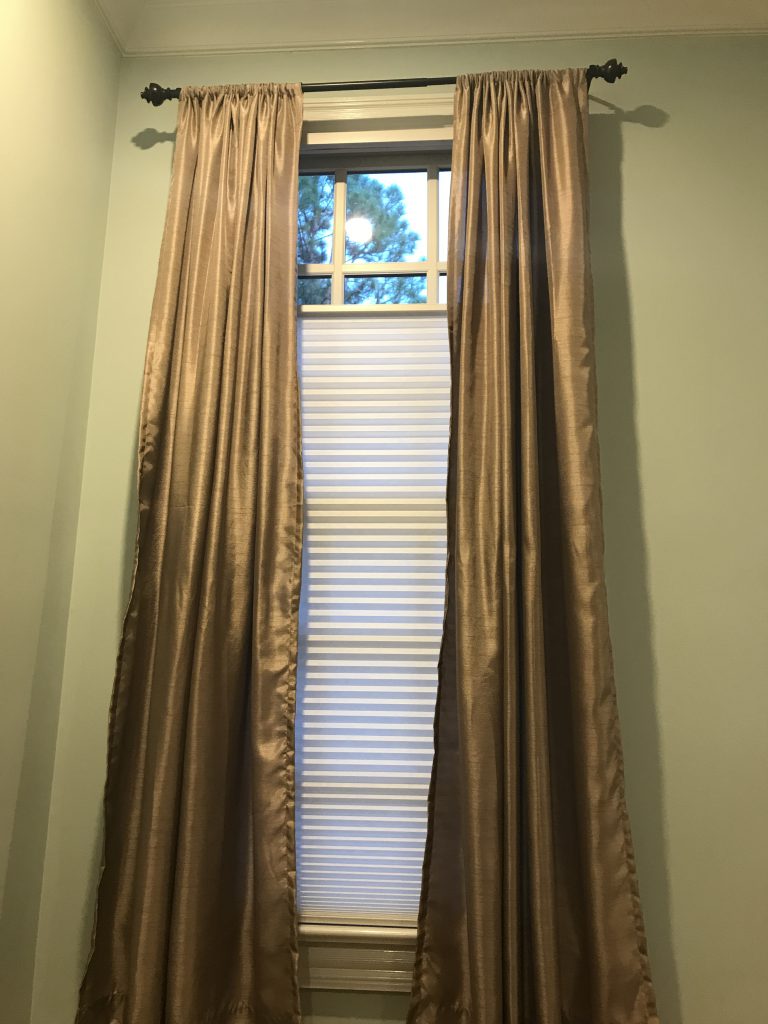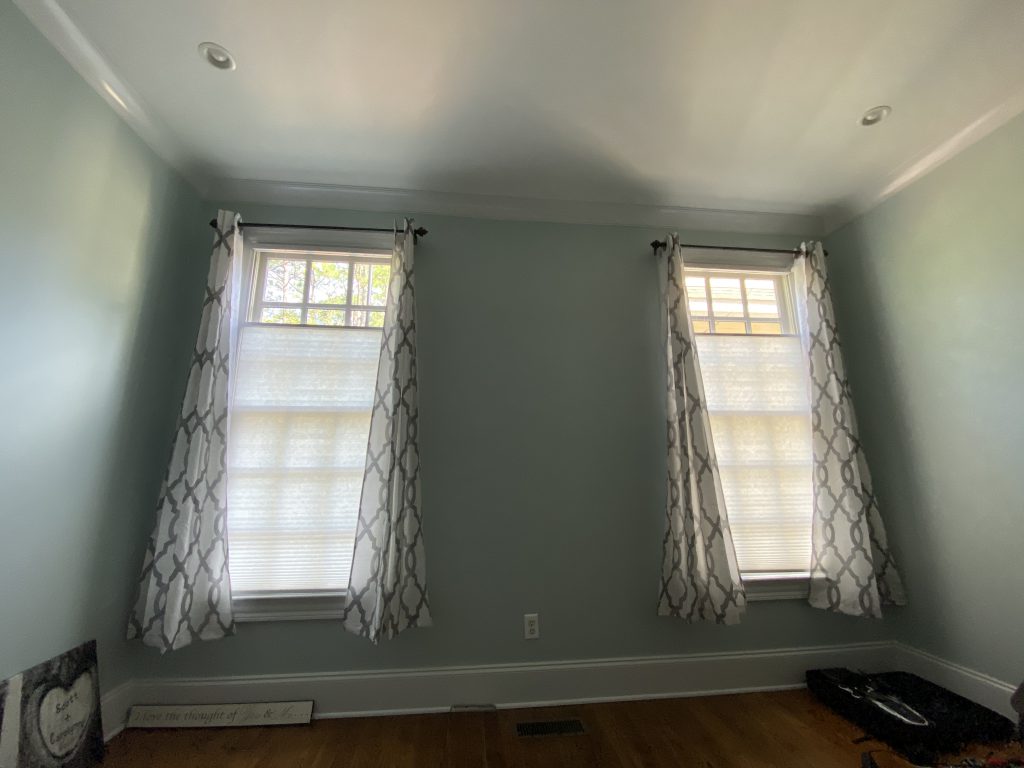 I also painted the downstairs spare bedroom. Changed it from a khaki color to a nice shade of blue.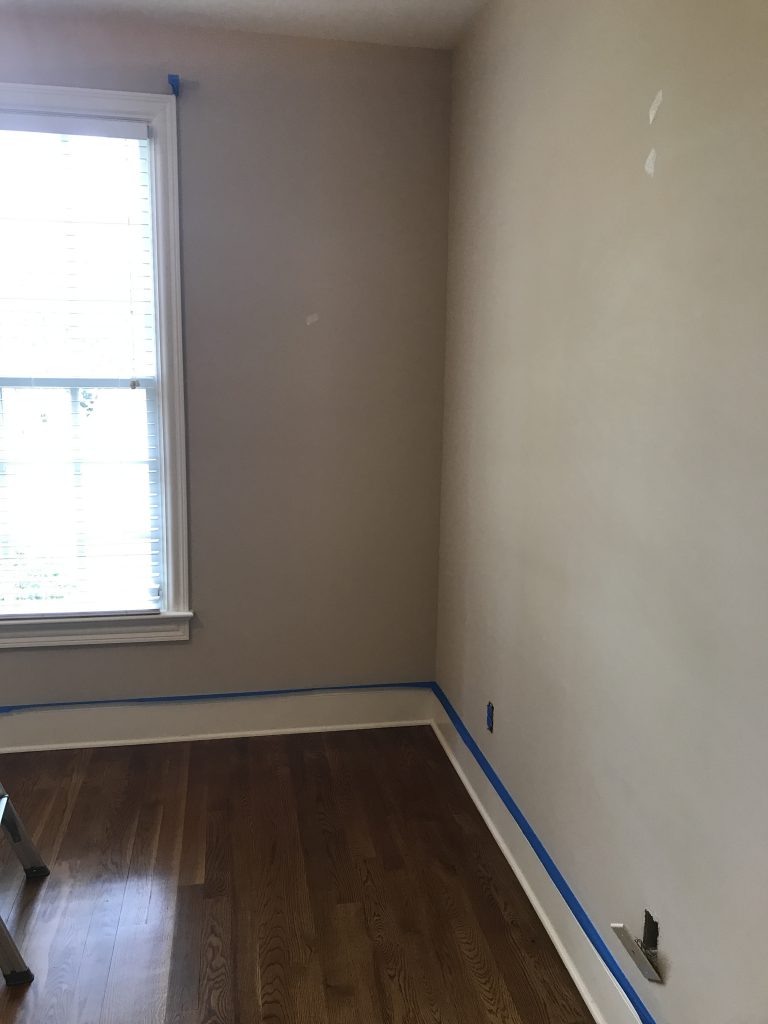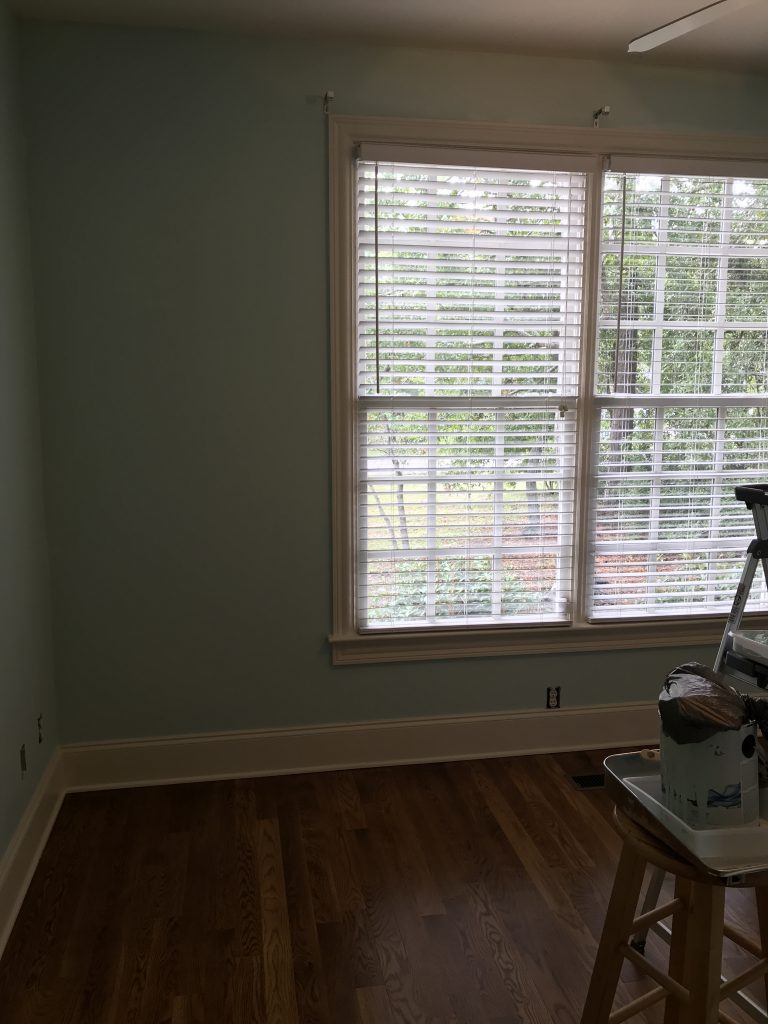 My next project was the office upstairs.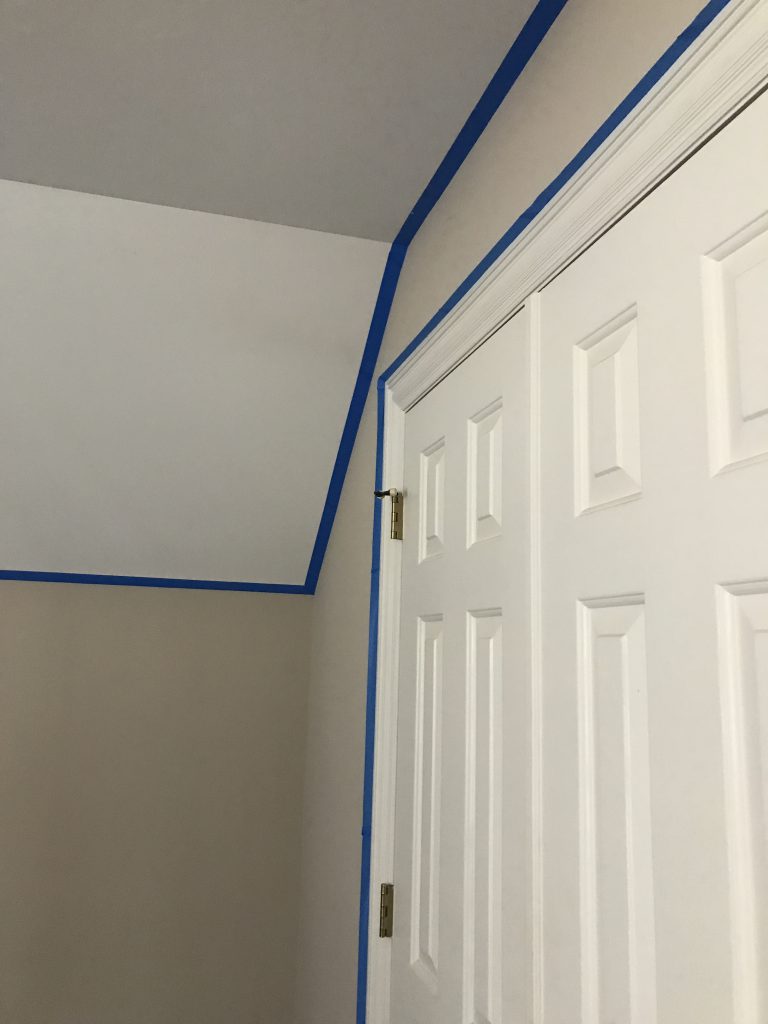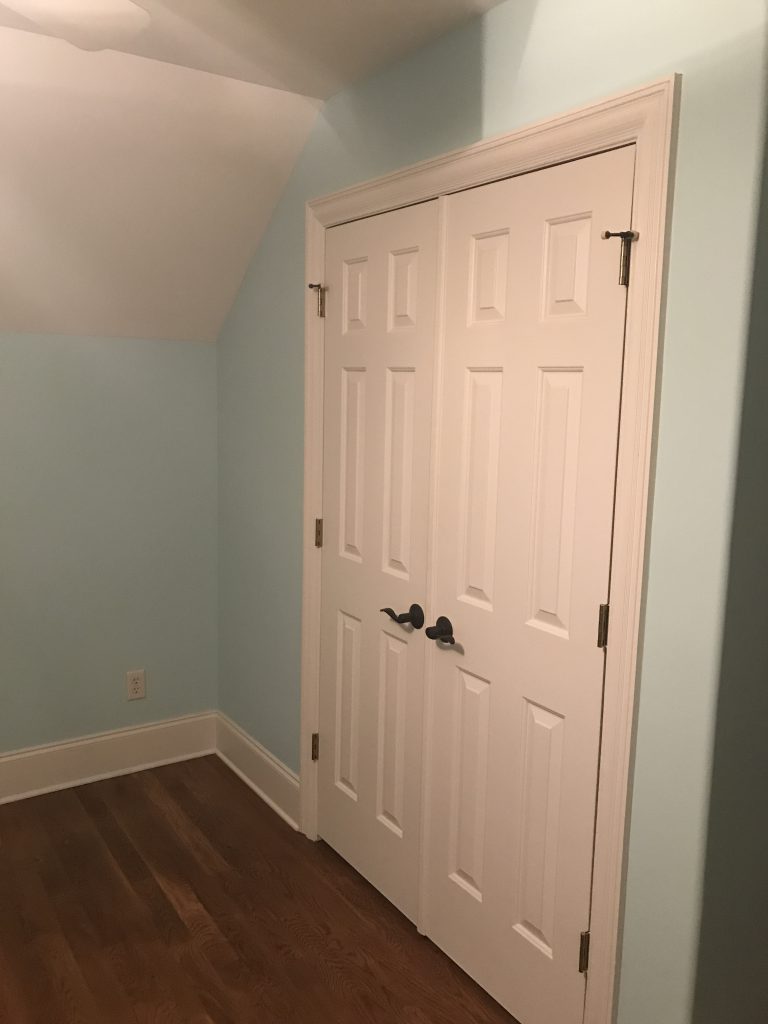 We thought that the ceiling fan in the living room didn't work so we got a new one to replace it. We installed the new one and couldn't get the fan to work on it either. After doing lots of troubleshooting, we discovered a "hidden" light switch that controls the fan. Oops. So…since we didn't discover this switch while the original fan was up, there was a possibility that it actually worked. Our front room had a plate on the ceiling that concealed wiring for a light/fan. We decided to install the one we thought didn't work in there. Once it was all hooked up, we turned it on only for the lights to flutter and the fan didn't change speeds when the chain was pulled but it got louder. We knew the lights worked fine before we took it down, so we uninstalled it, checked the connections and reinstalled it. This time when I went to flip the switch, I noticed a small little nub next to the switch. It was a dimming switch that was turned way down. Once we pushed the dimmer all the way up, both the fan and lights work like new. Now we have two working ceiling fans successfully installed.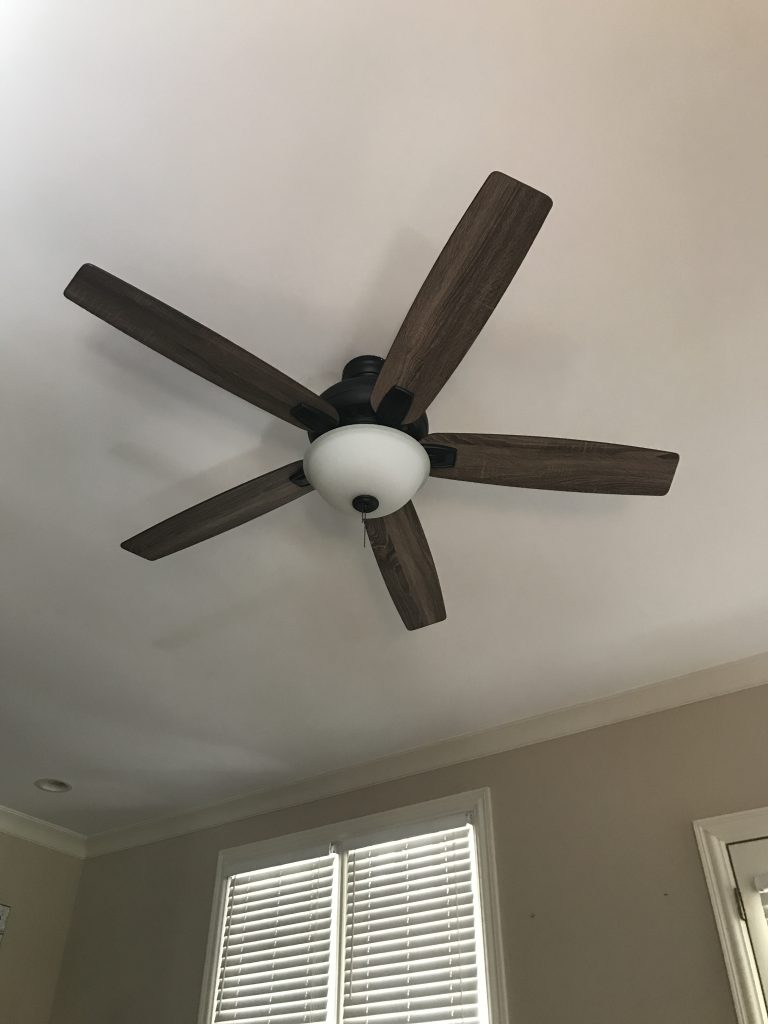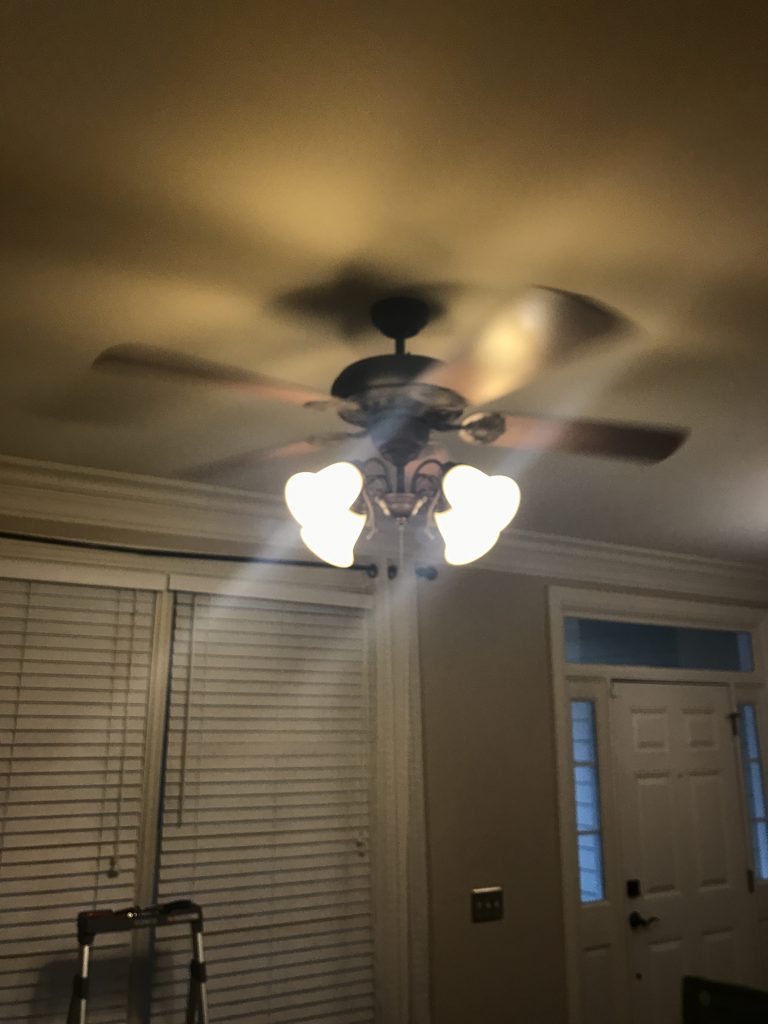 We put numbers on our mailbox.
Our new flag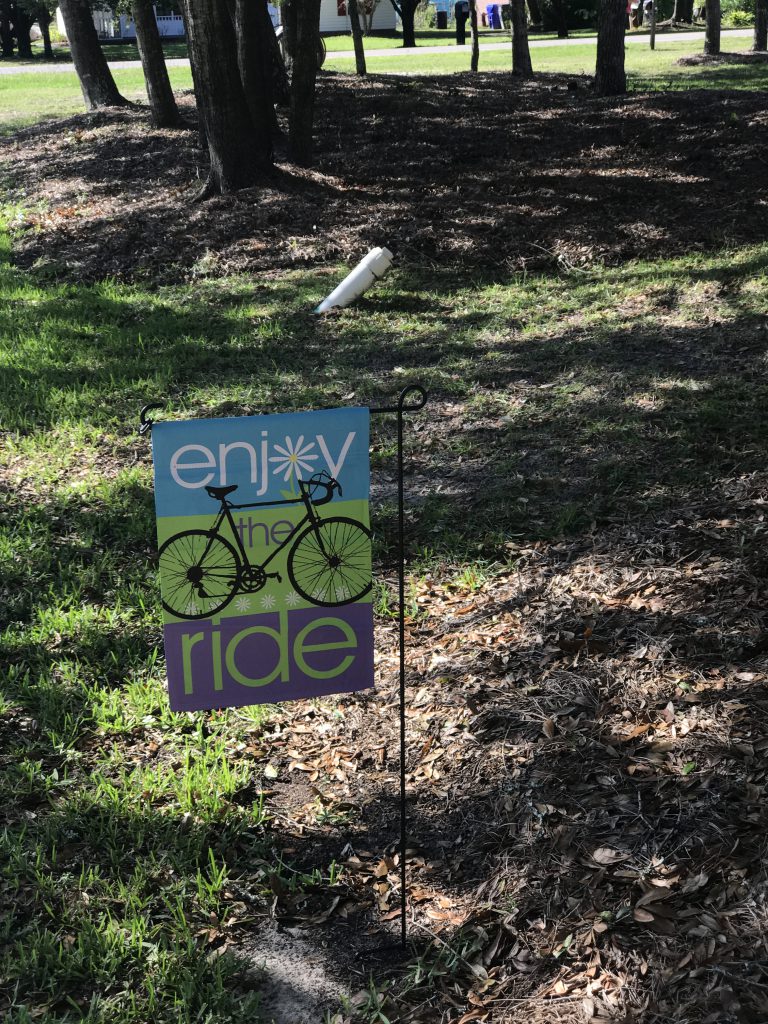 We straightened up the rope lights on the porch.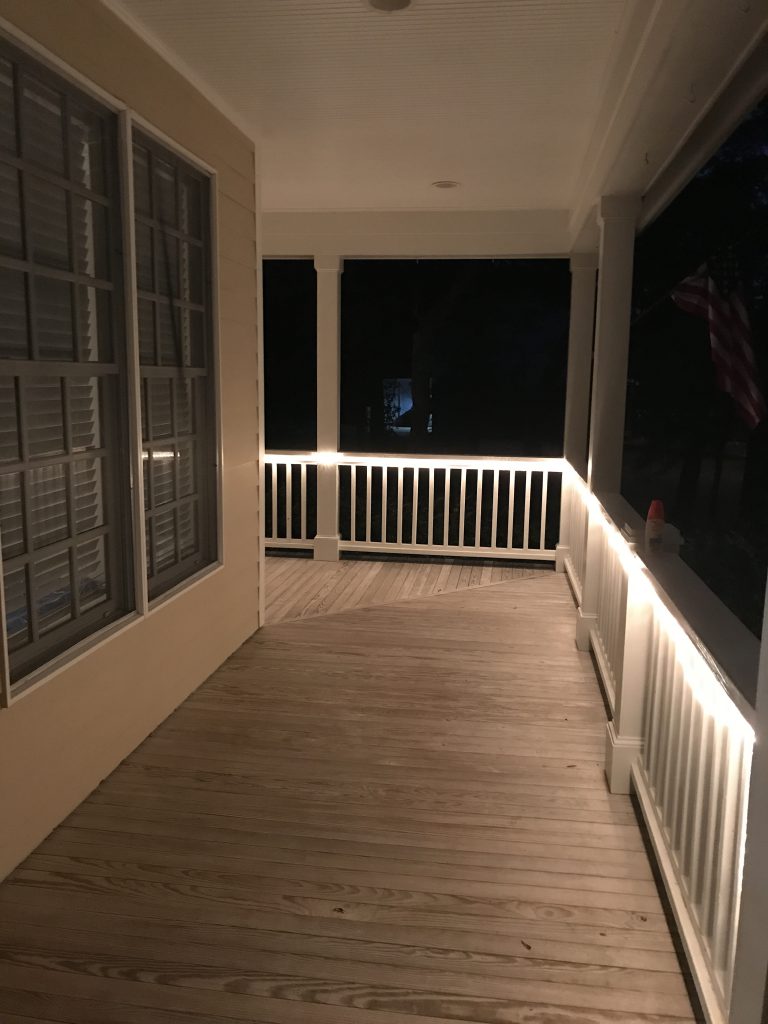 A nice little surprise we noticed growing in the front.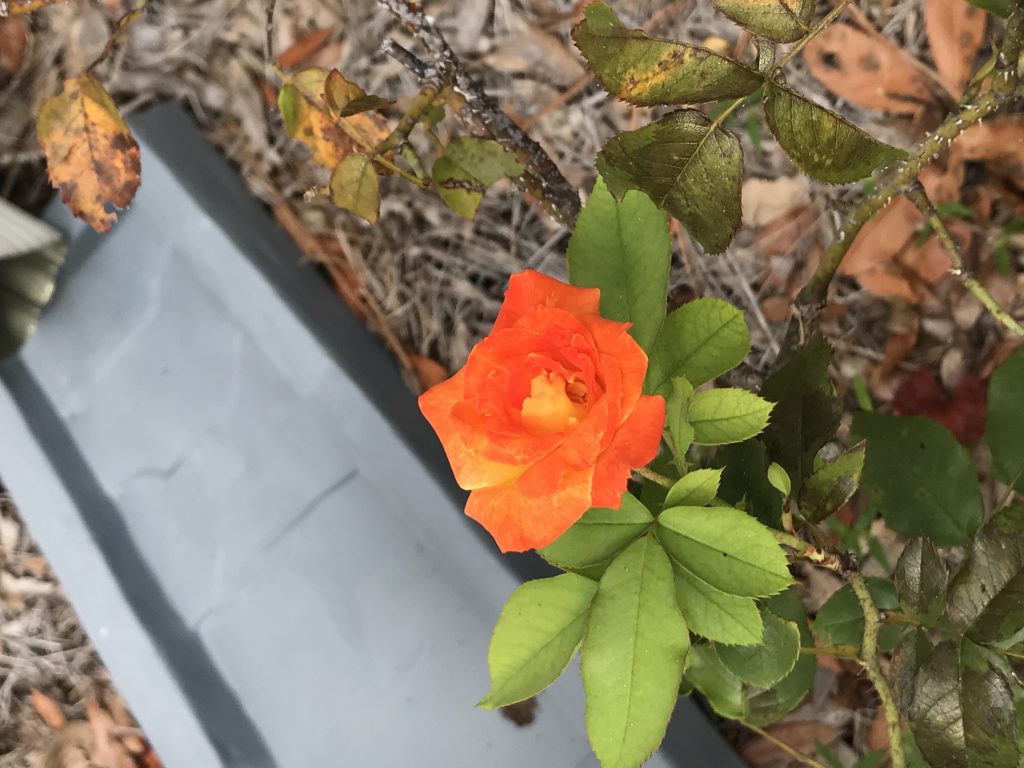 Our new over the mantle decor.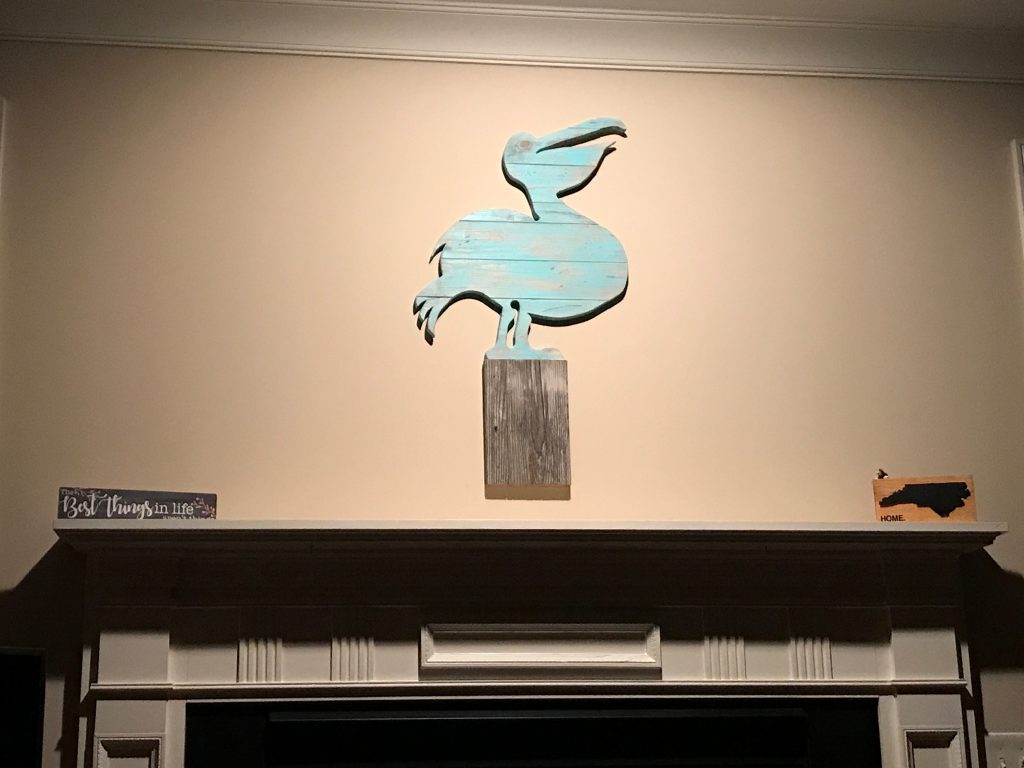 Scott finally got an antenna up.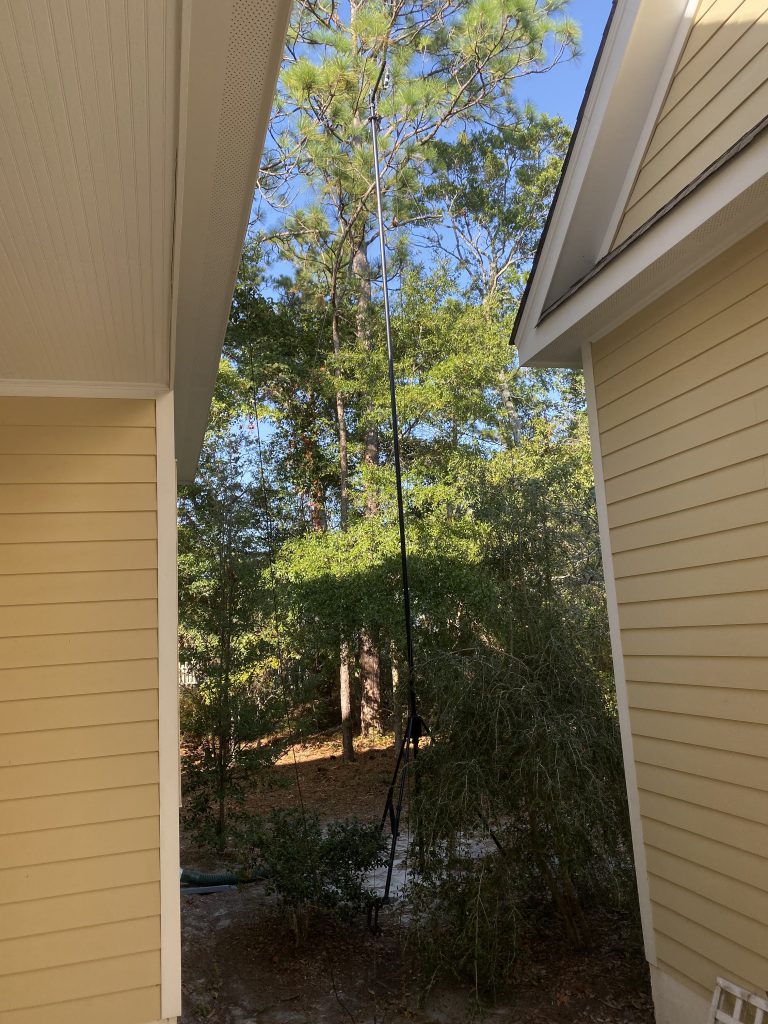 A nice sunset from the other night.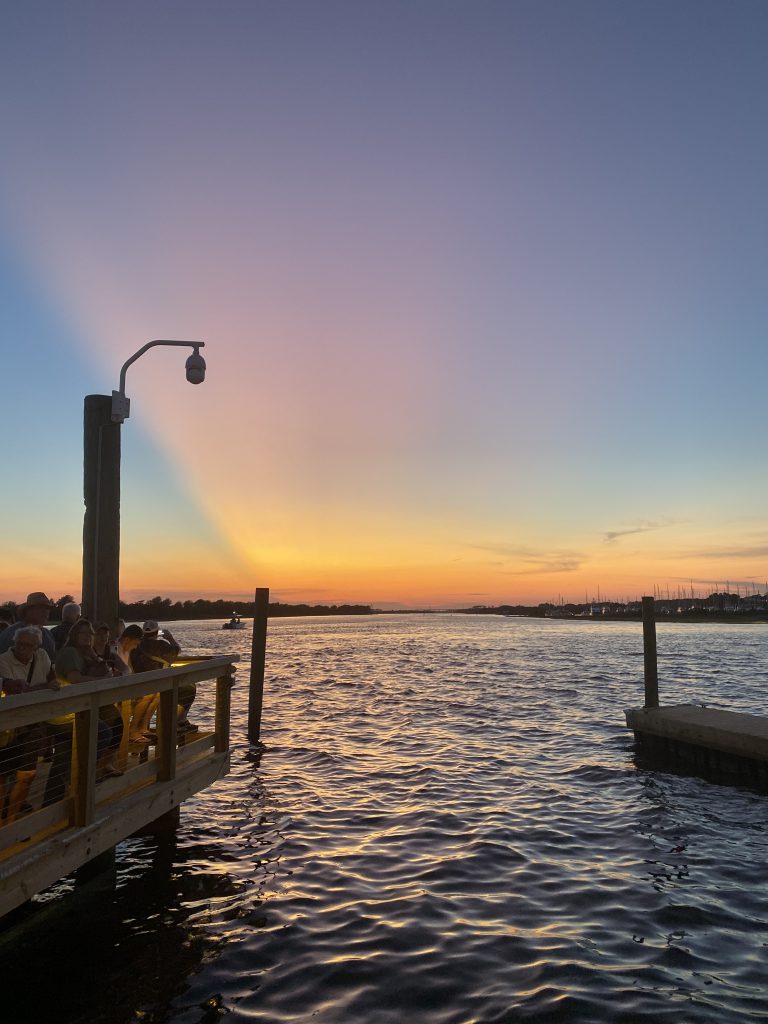 I'm very excited that I get to decorate for the holidays again. First up…Halloween! Here is just the beginning of the Halloween decorations.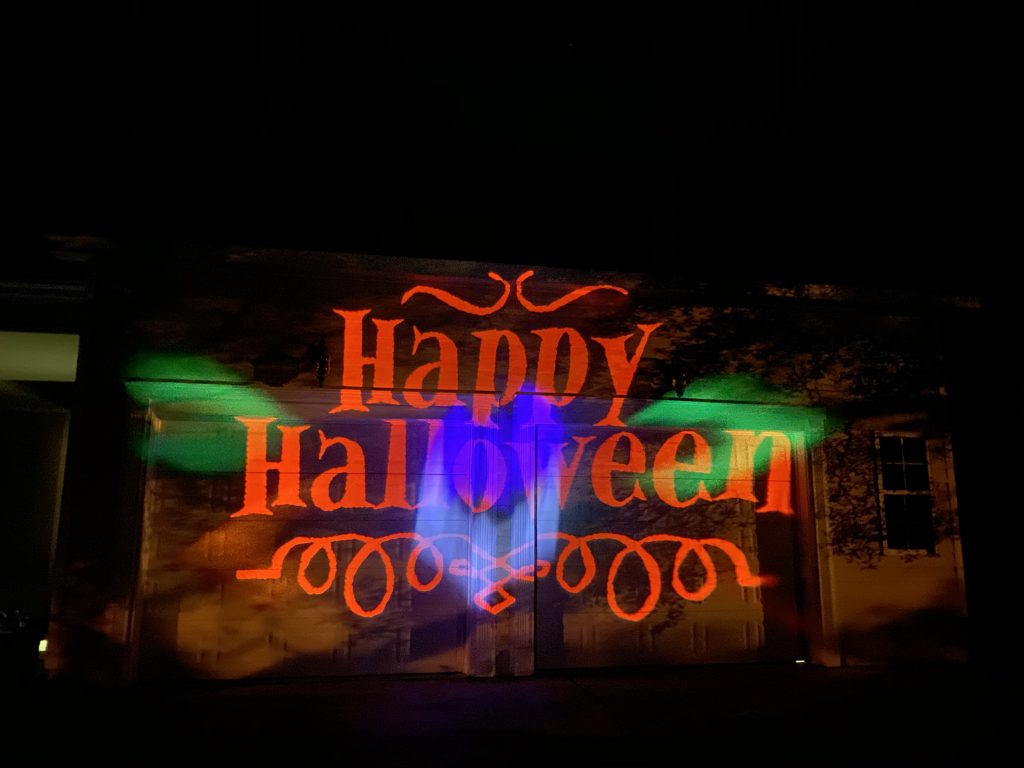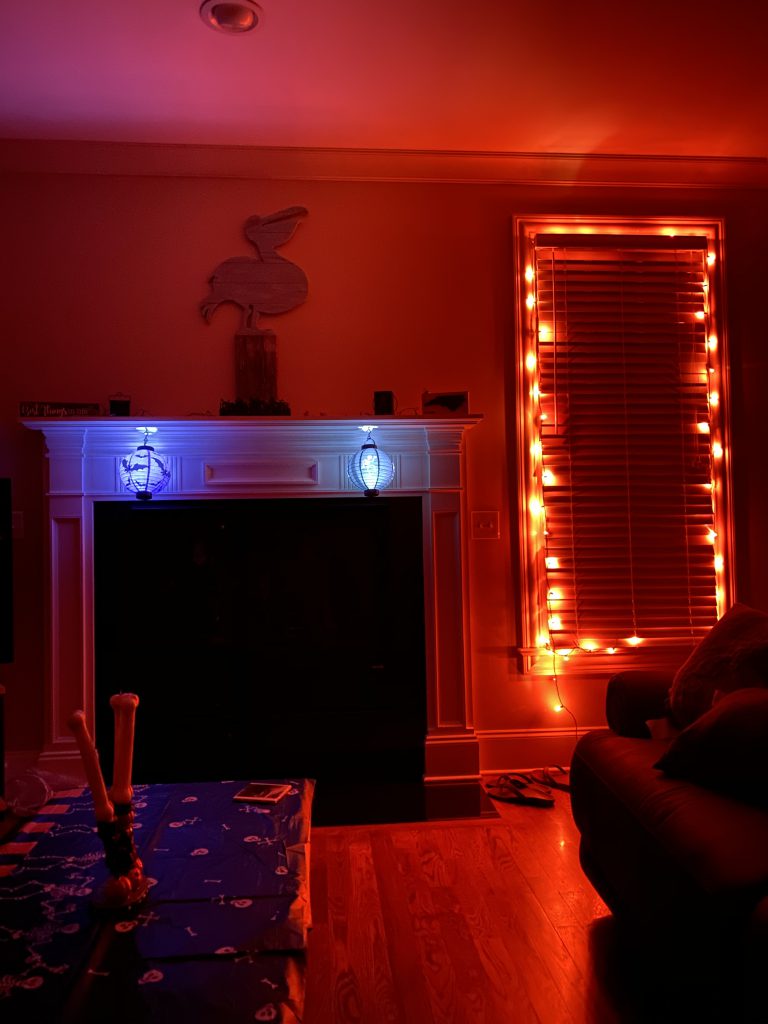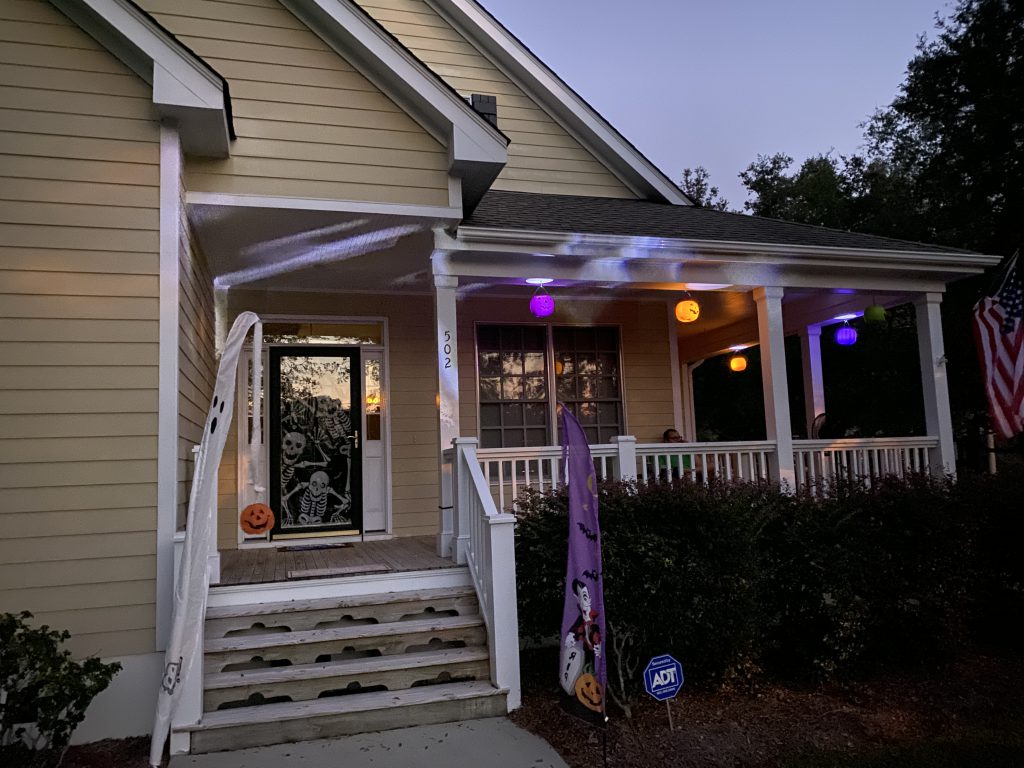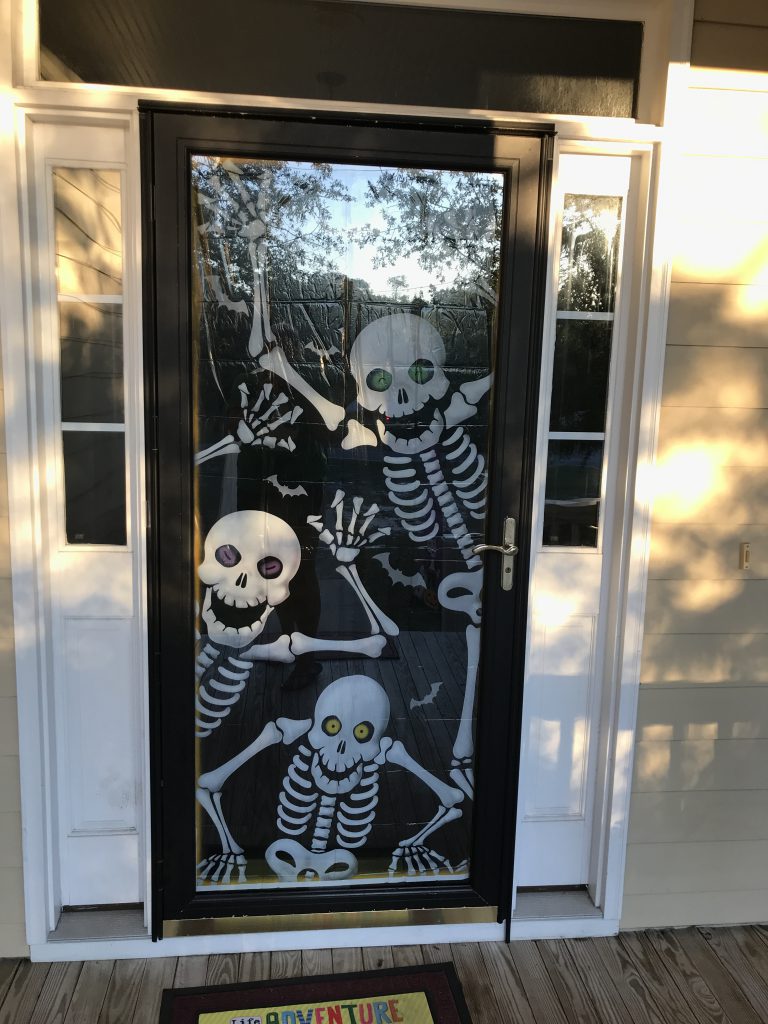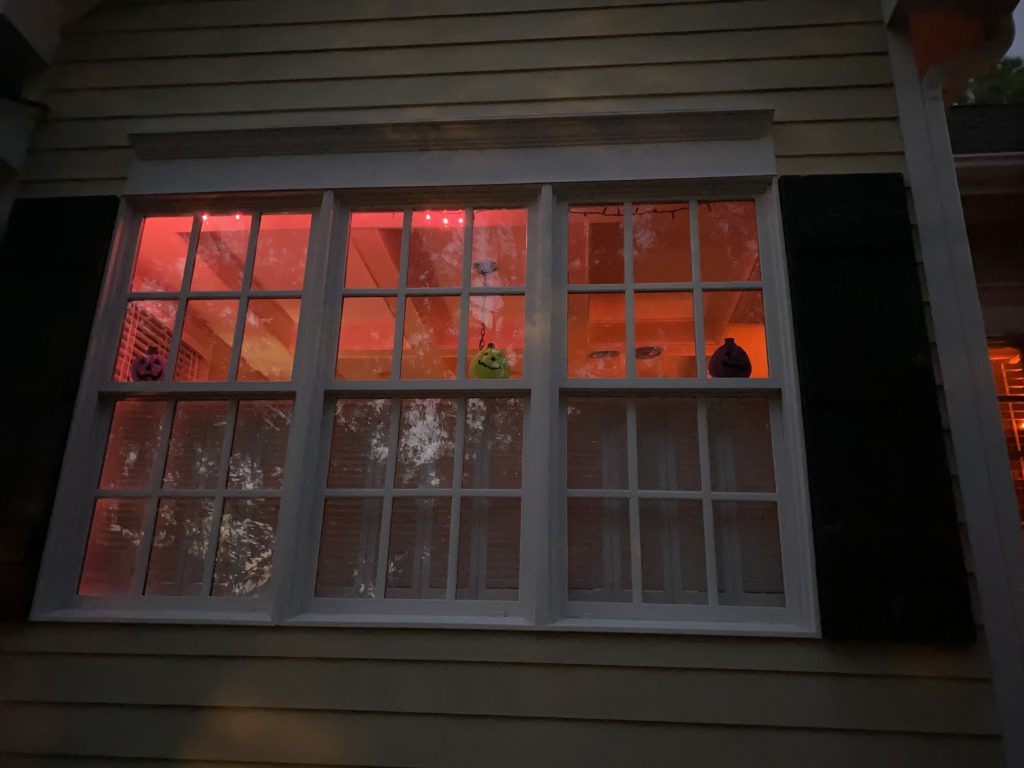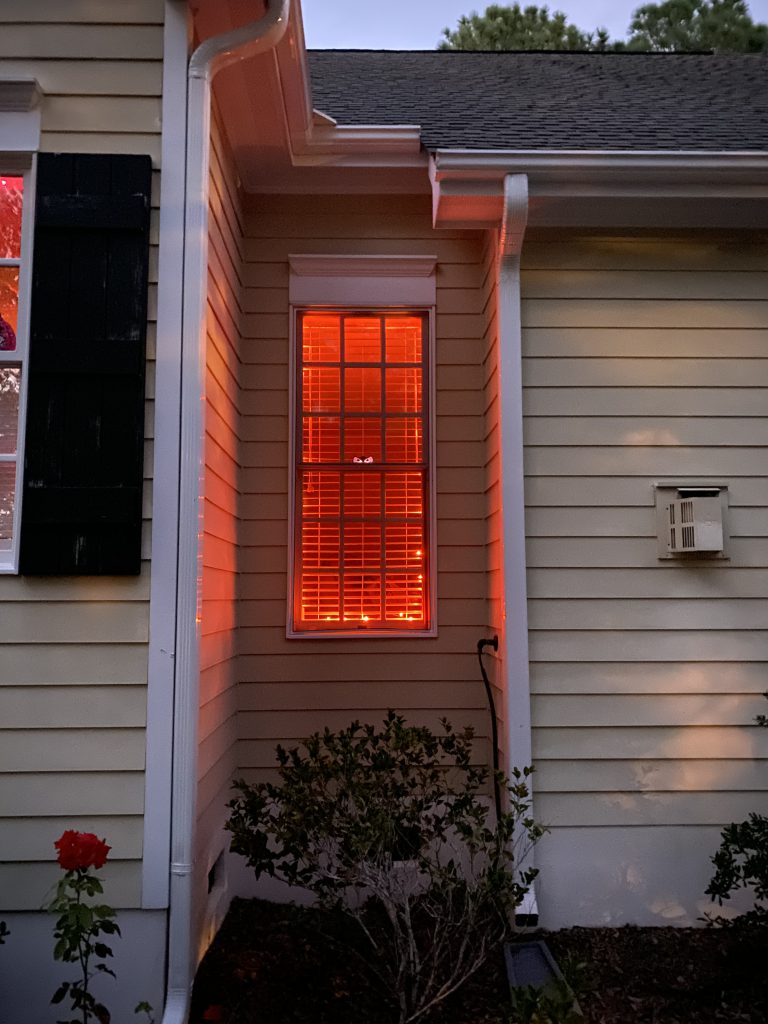 Just one of Scott and me out and about.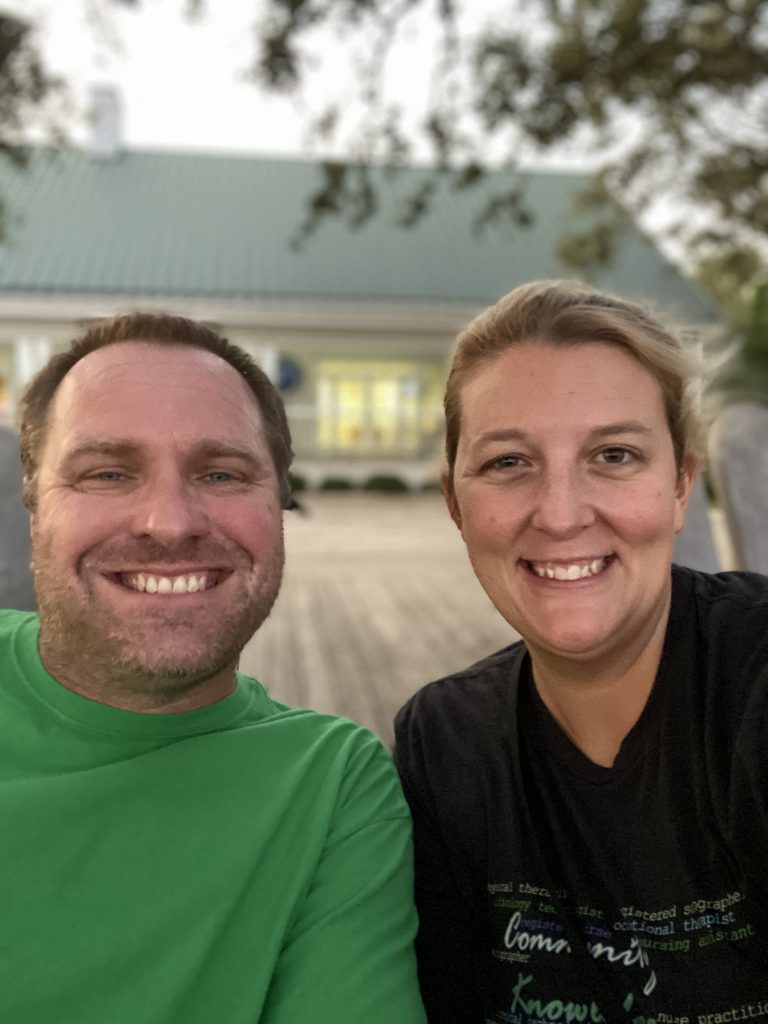 We are still very much enjoying having our own place, our jobs, and living in Southport.