We are now almost done with the second month in our house. It is still a work in progress. Here are a few of the things we have done since the last post.
We had some nice Adirondack rocking chairs and a table built by a local wood shop. We are in the process of painting them. I'll post a picture of the finish project when they are done.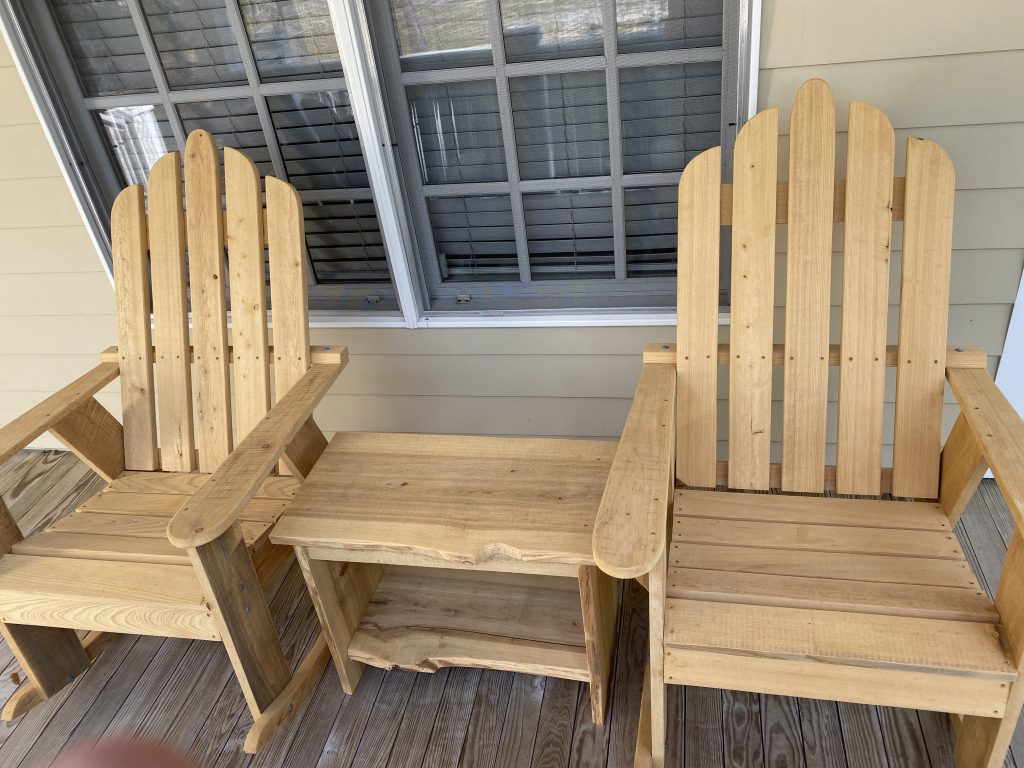 We painted the porch floor.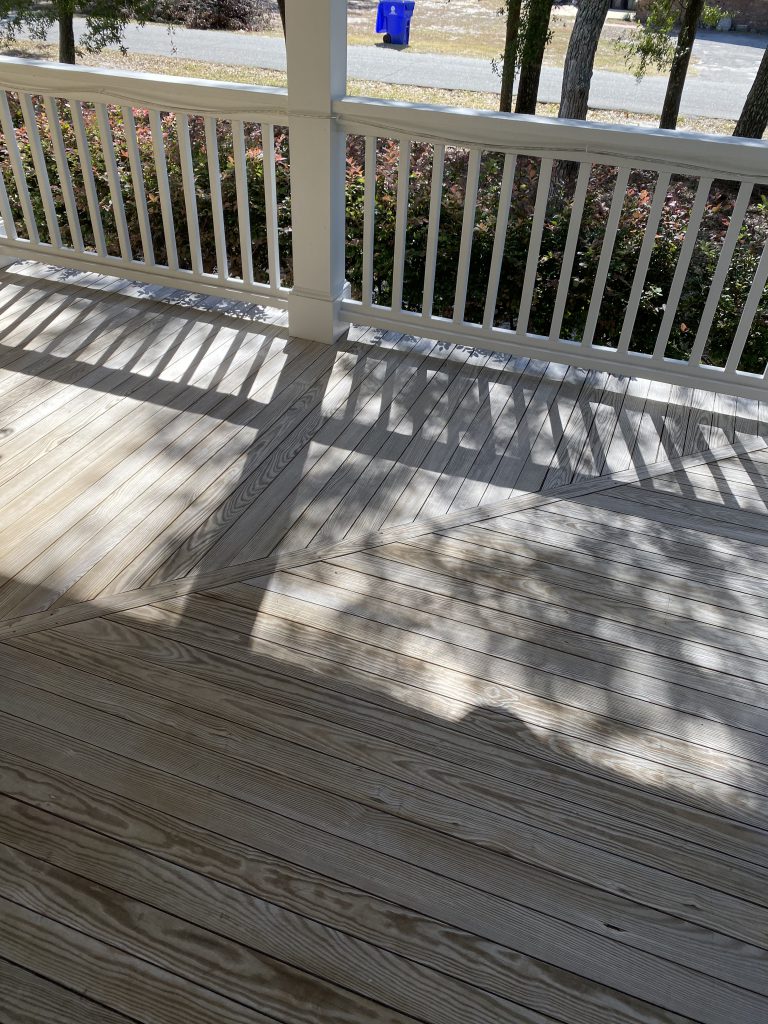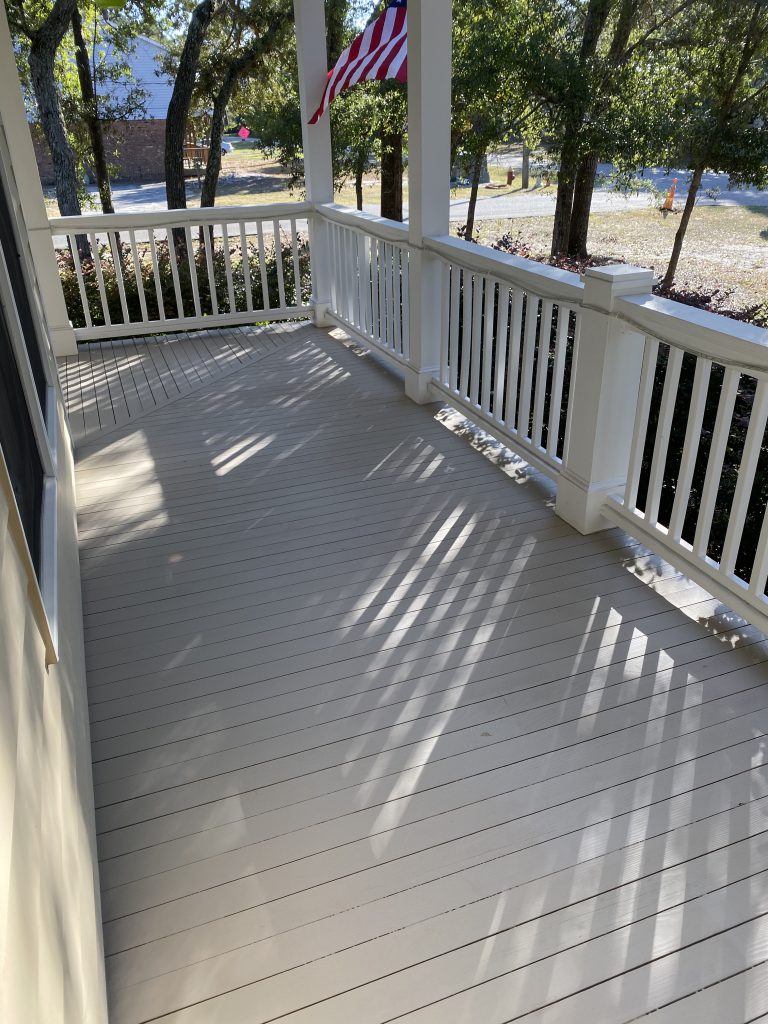 We got some mums to add some seasonal color to the house.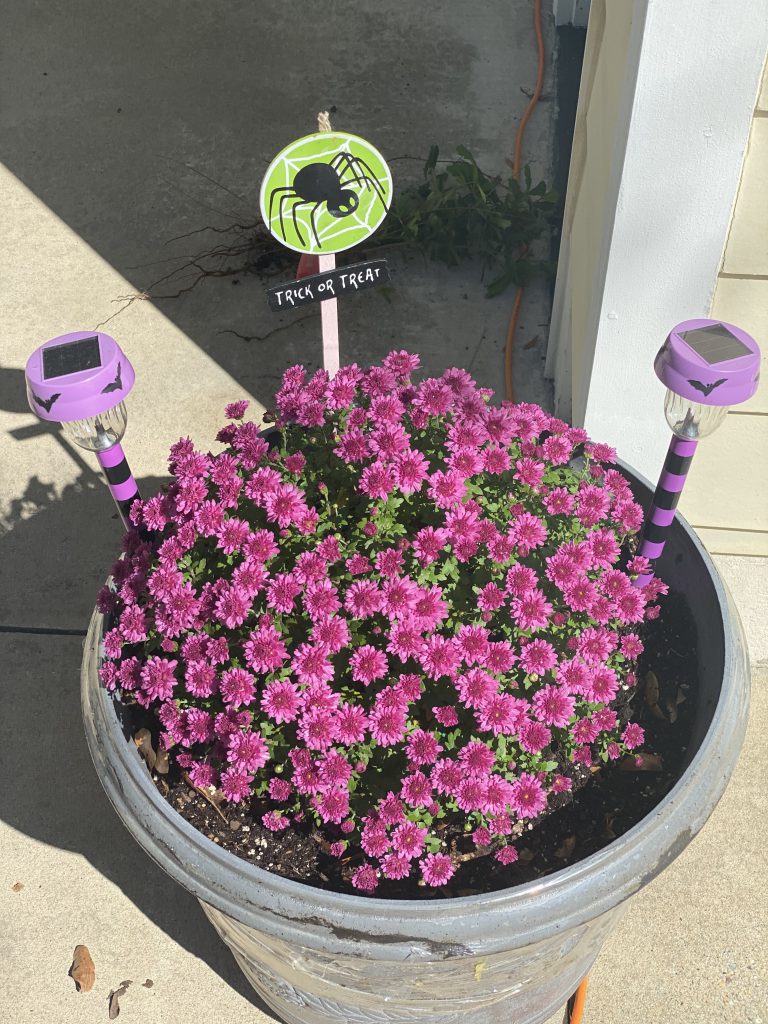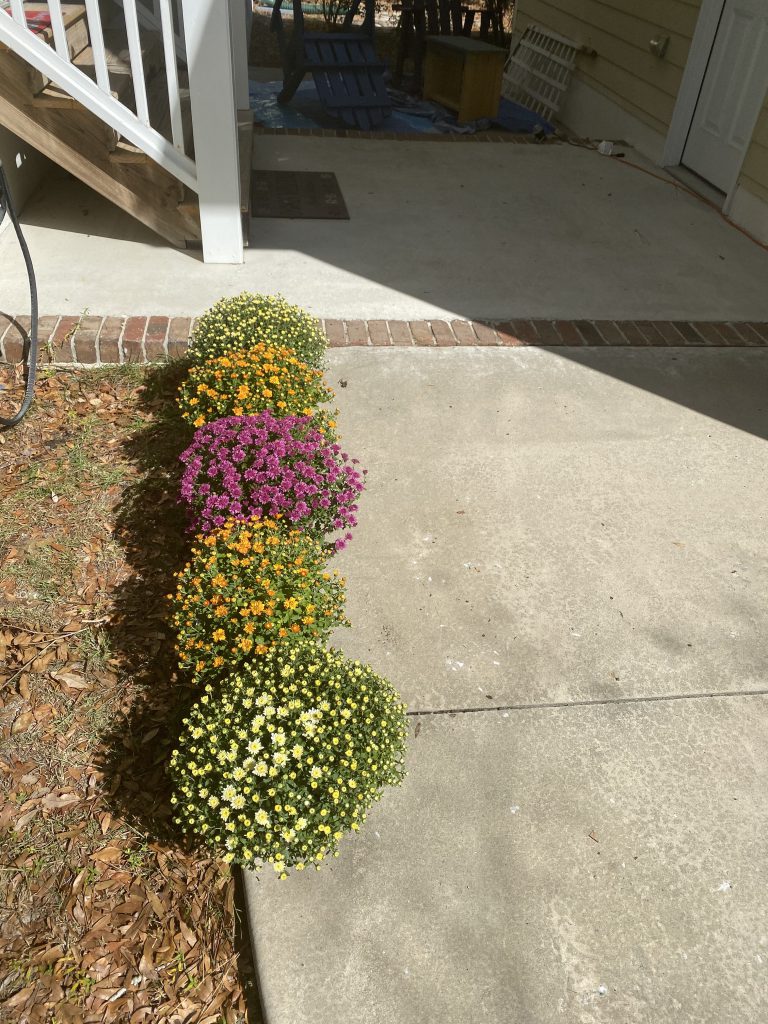 We haven't been able to find a bed that I liked so we decided to build one. It turned out really well and we are happy with it. We didn't even argue while building it!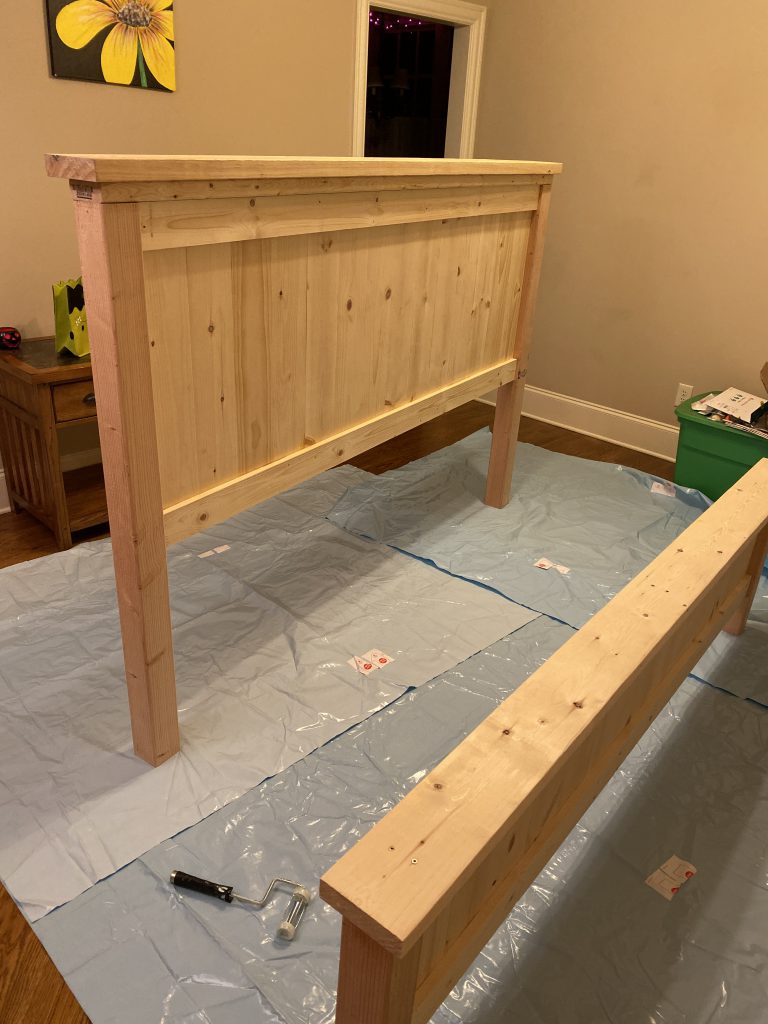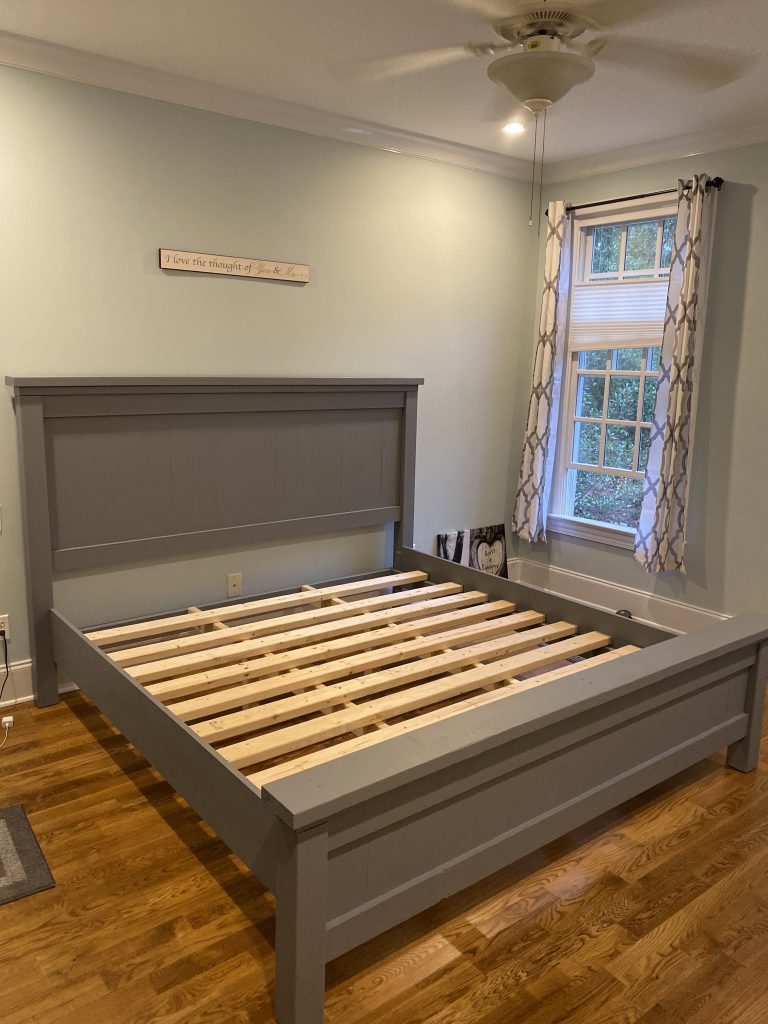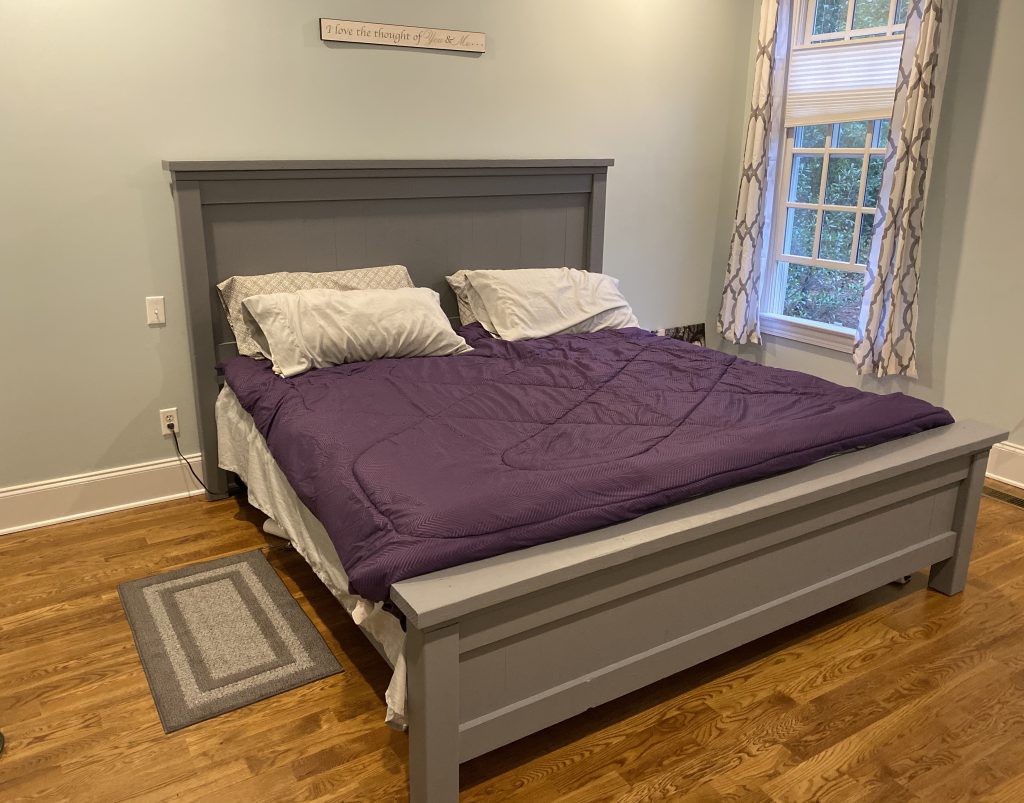 Found these polywood chairs for sale from a lady locally for a good deal.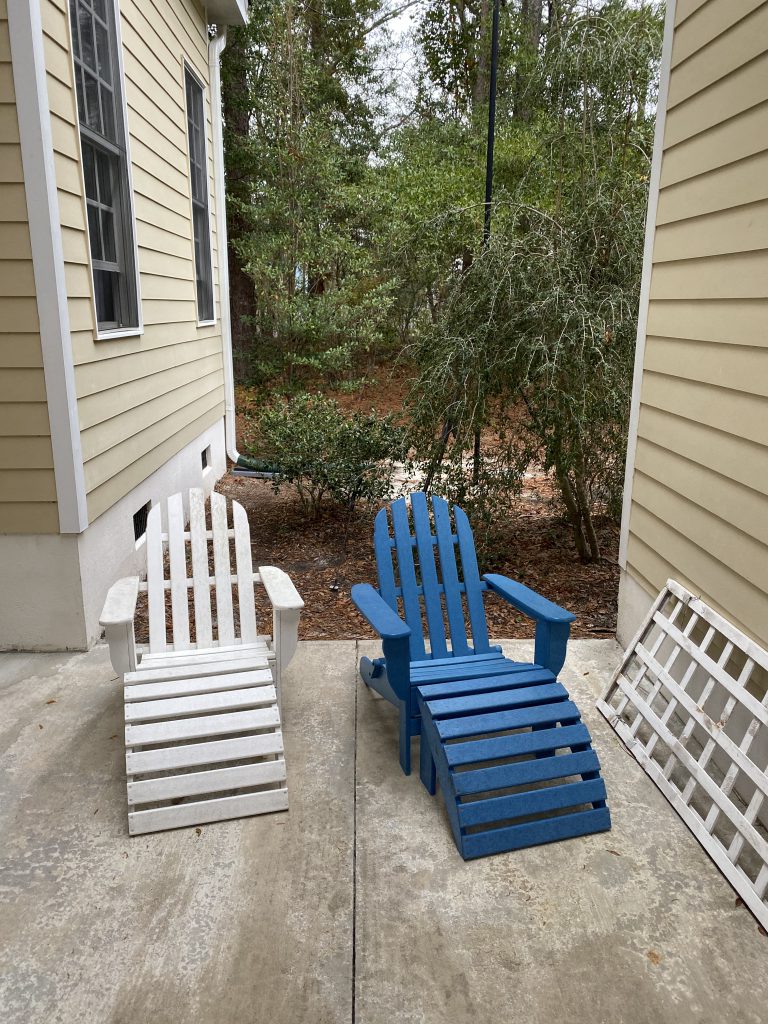 We installed solar lights on the steps of the front porch because Scott has now fallen down them twice at night because he couldn't see the first step with how dark it is. Problem solved.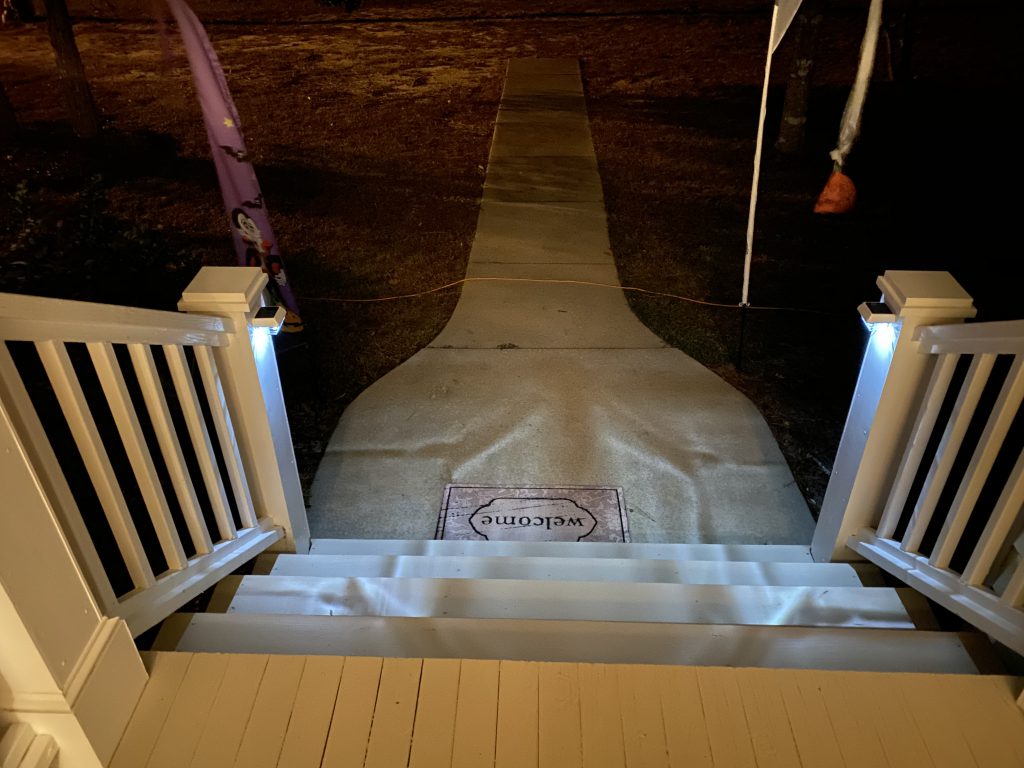 We still have a list of projects that we want to do but we are just taking them one step at a time. Still loving the house!