4th of July was a bit different this year. Southport did not have any festivities. Oak Island still did their fireworks on the 1st so we rode to the waterfront to watch them rather than fight the traffic and crowds on the island. We watched the sunset and had a decent view of the fireworks. I didn't get any pictures of the fireworks.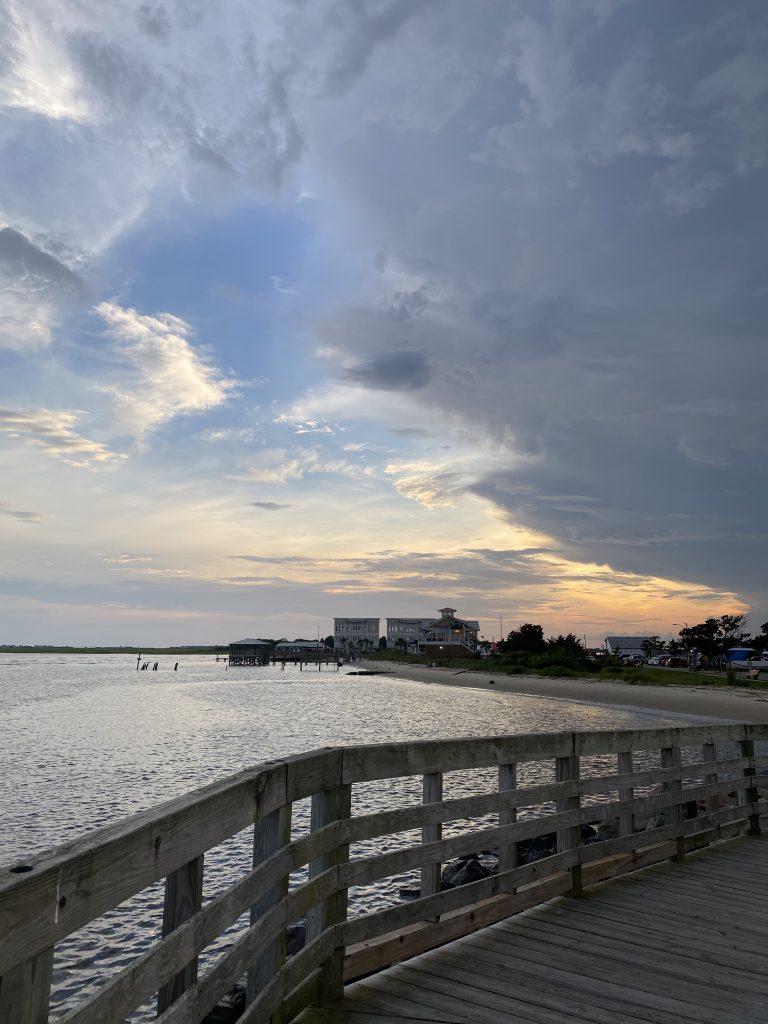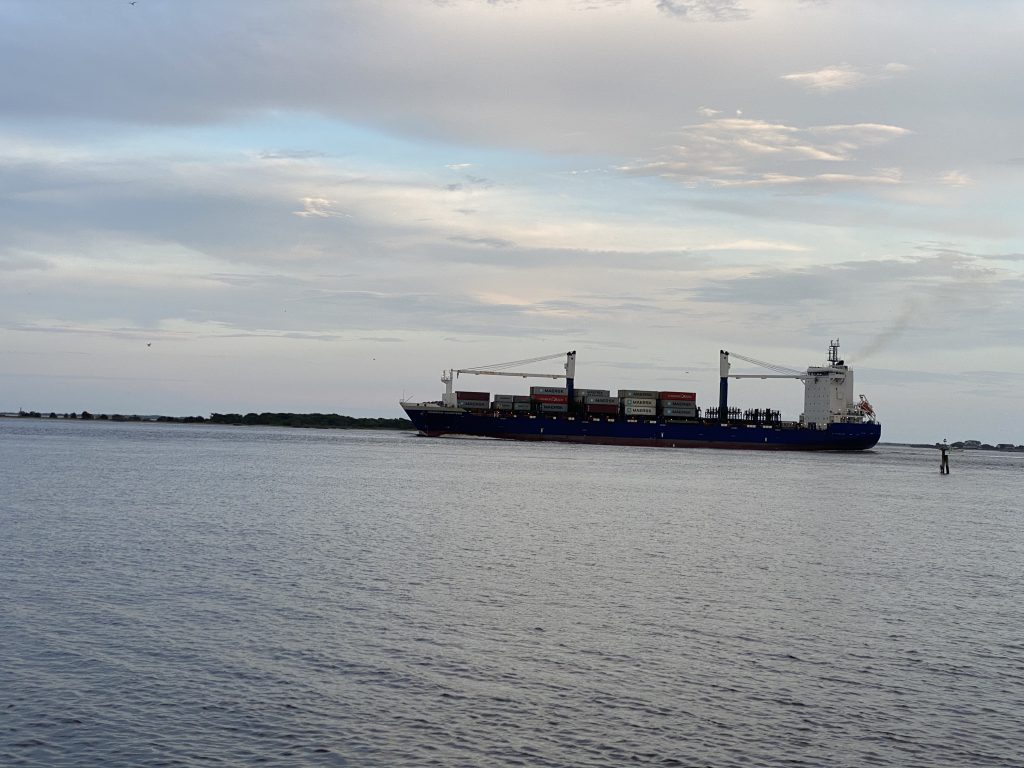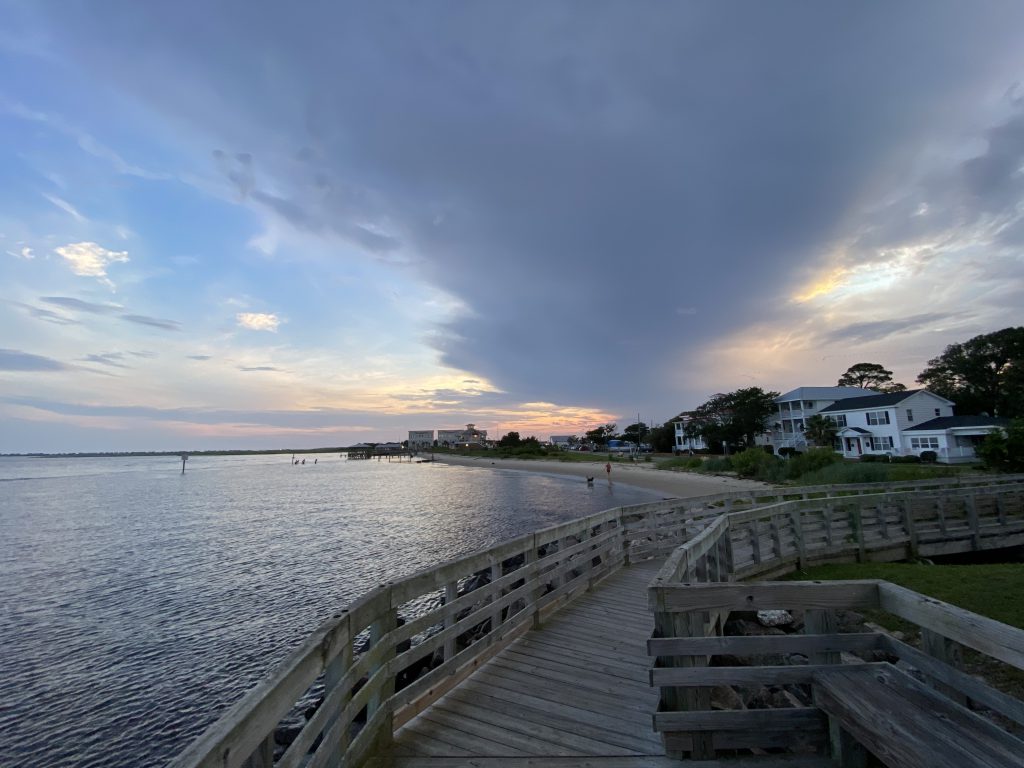 Thursday evening looked as though it was going to be a nice sunset again so we took a bike ride to the waterfront.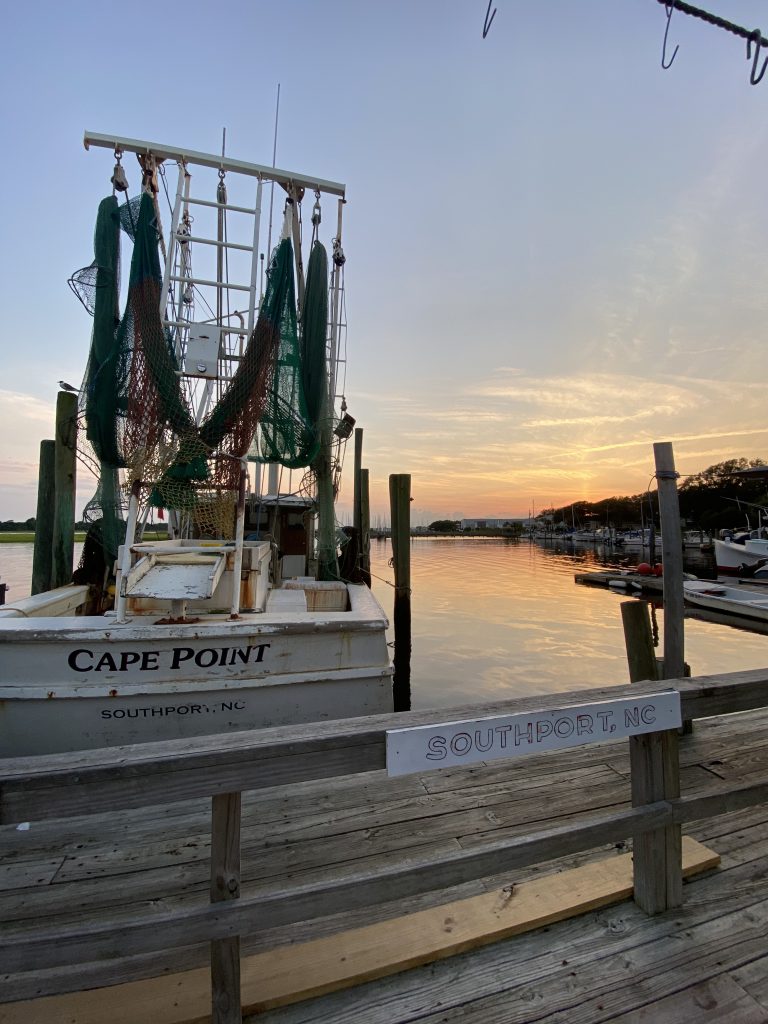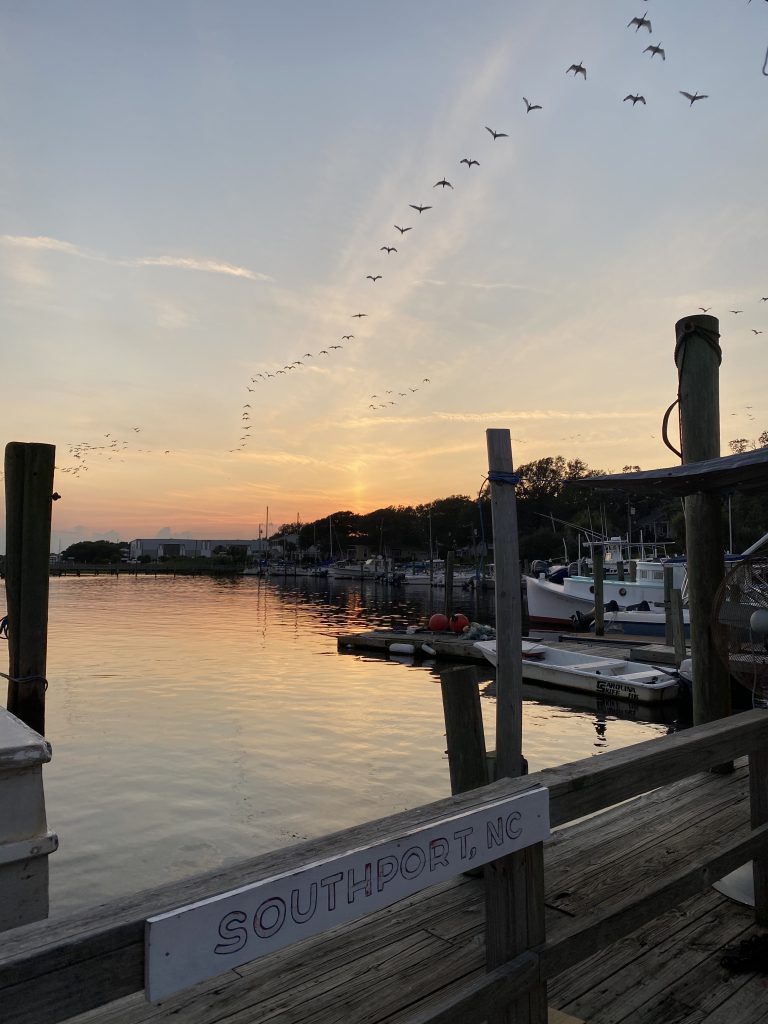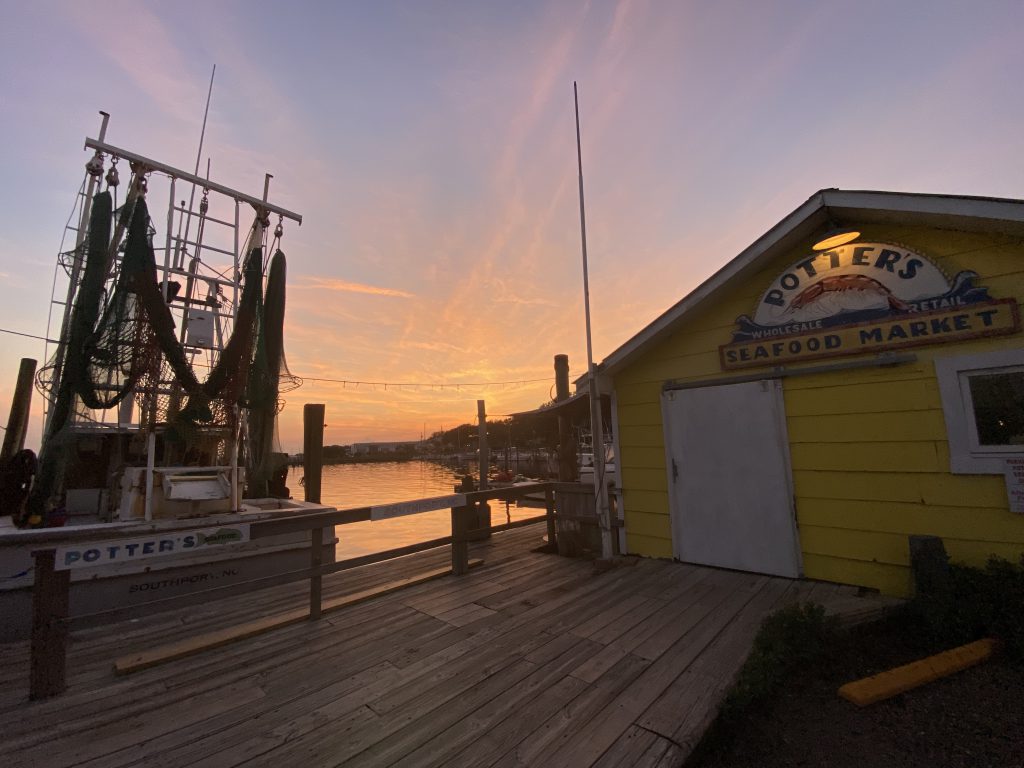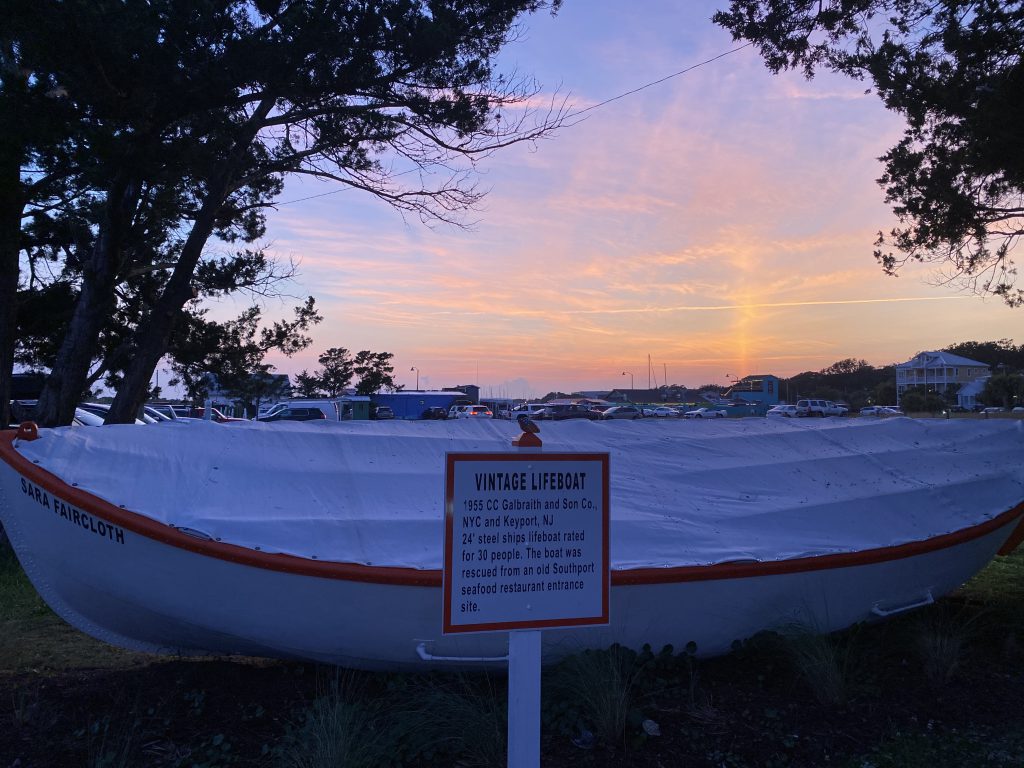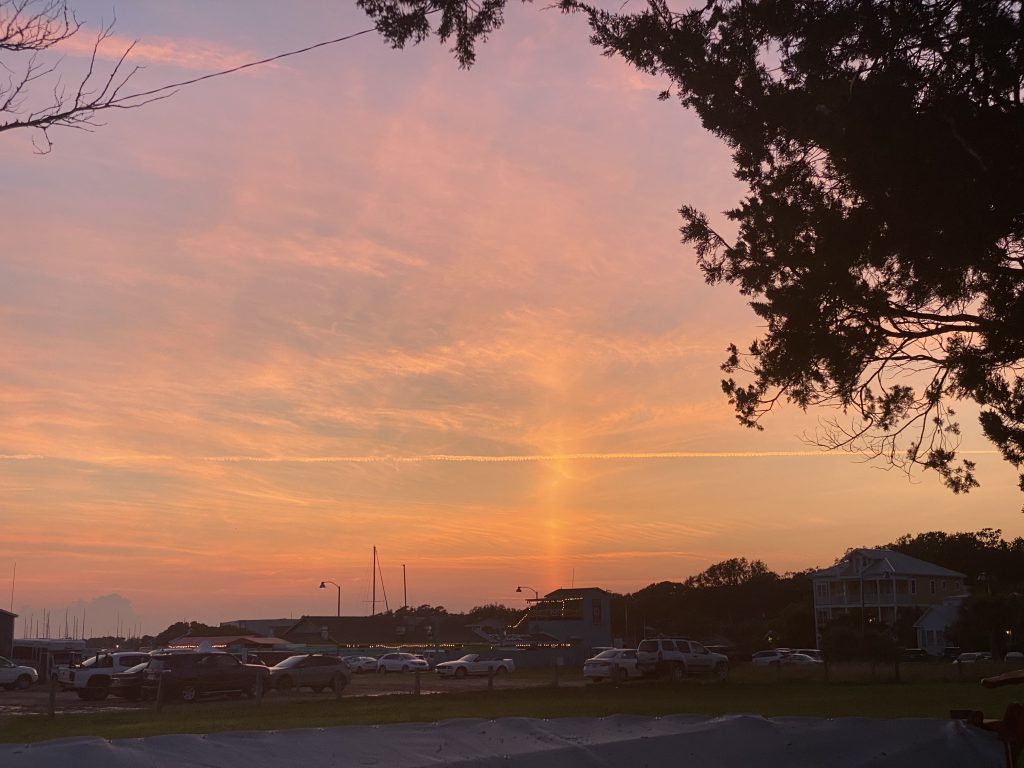 Friday, the family arrived. My mom got here first and we had lunch and then later we got pretzels from the Wicked Good Pretzel Truck. My brother and his family arrived and then we grilled some steaks and hot dogs for dinner. After dinner we played cornhole, had some drinks, played heads up, and had lots of laugh.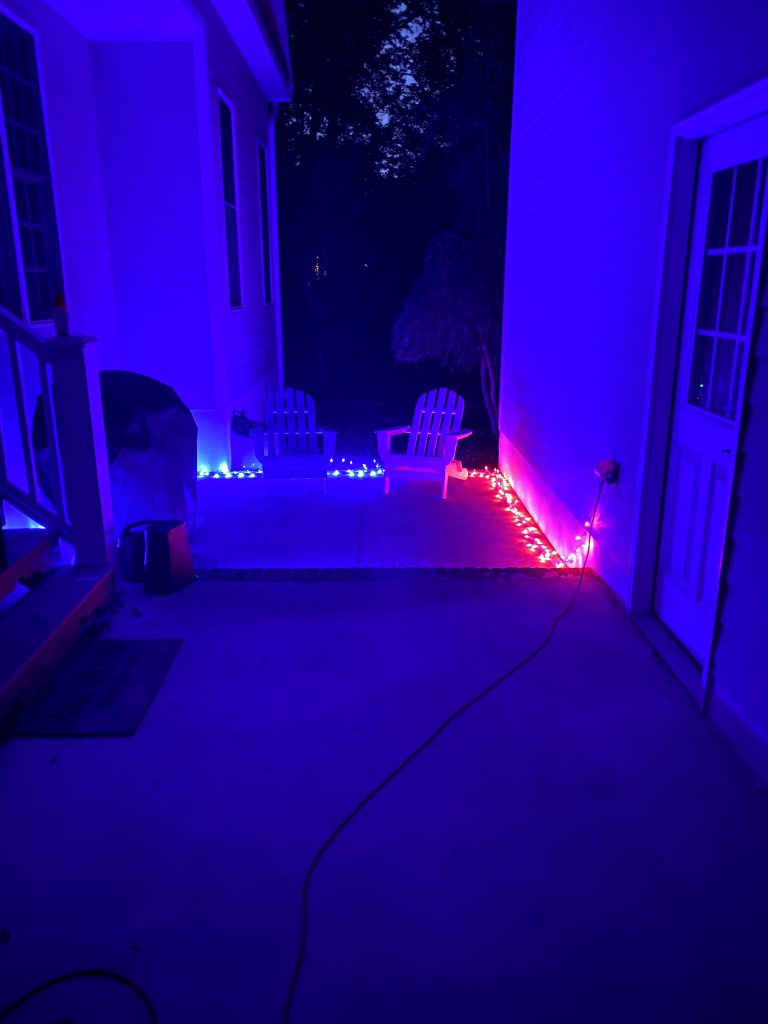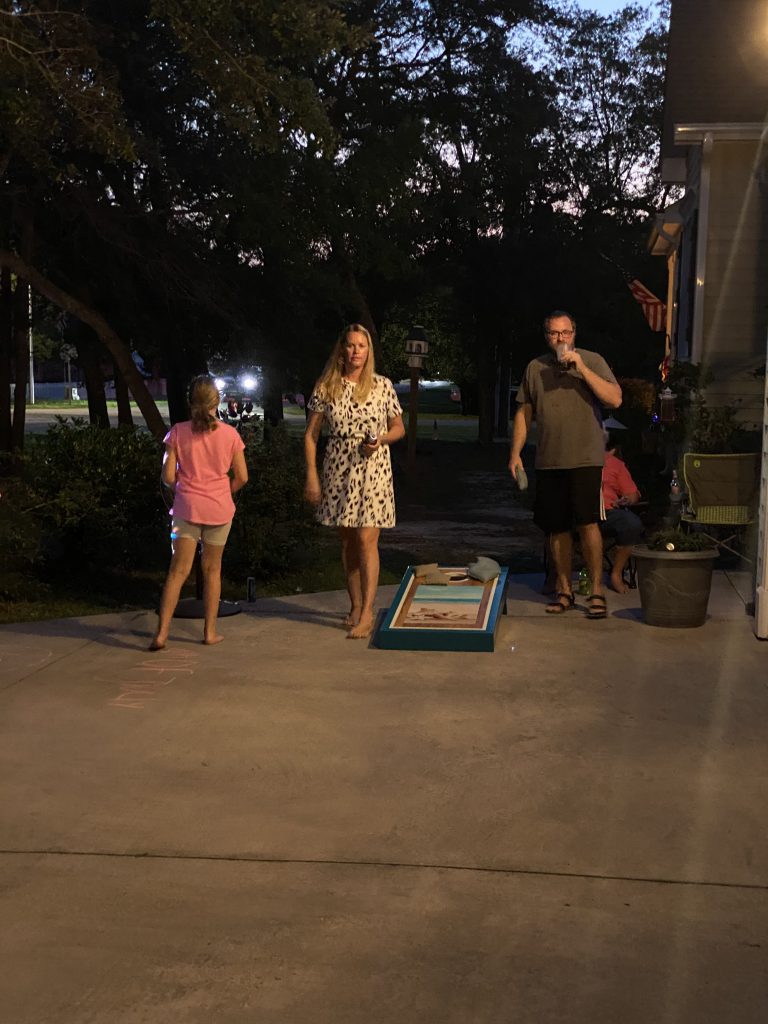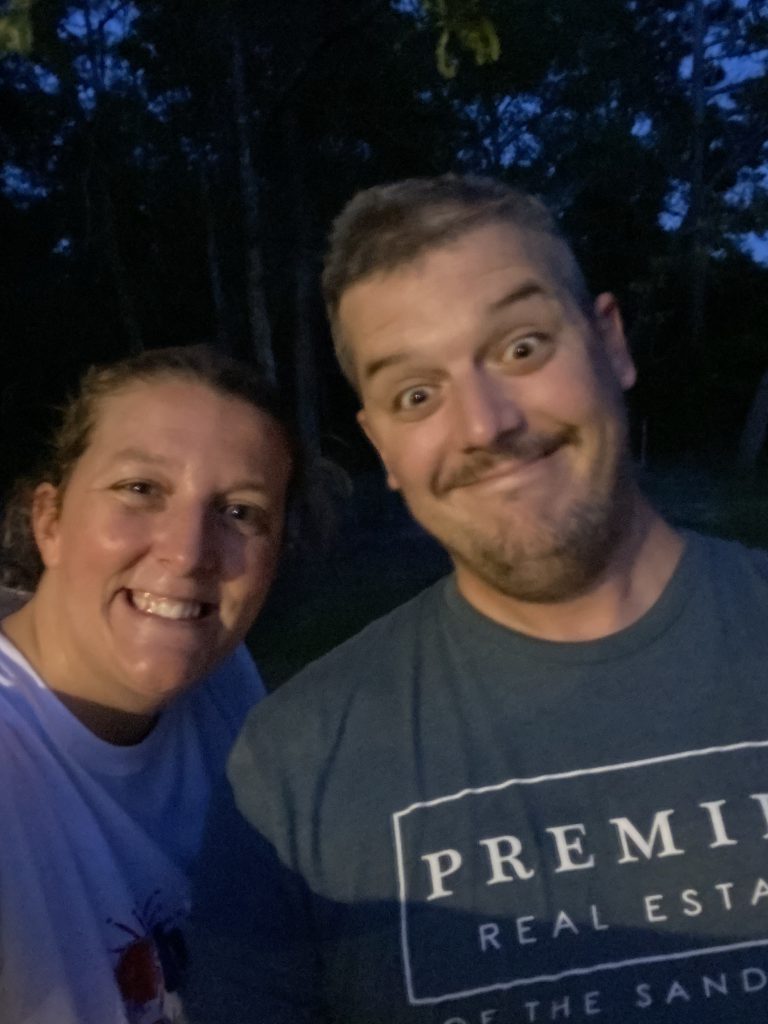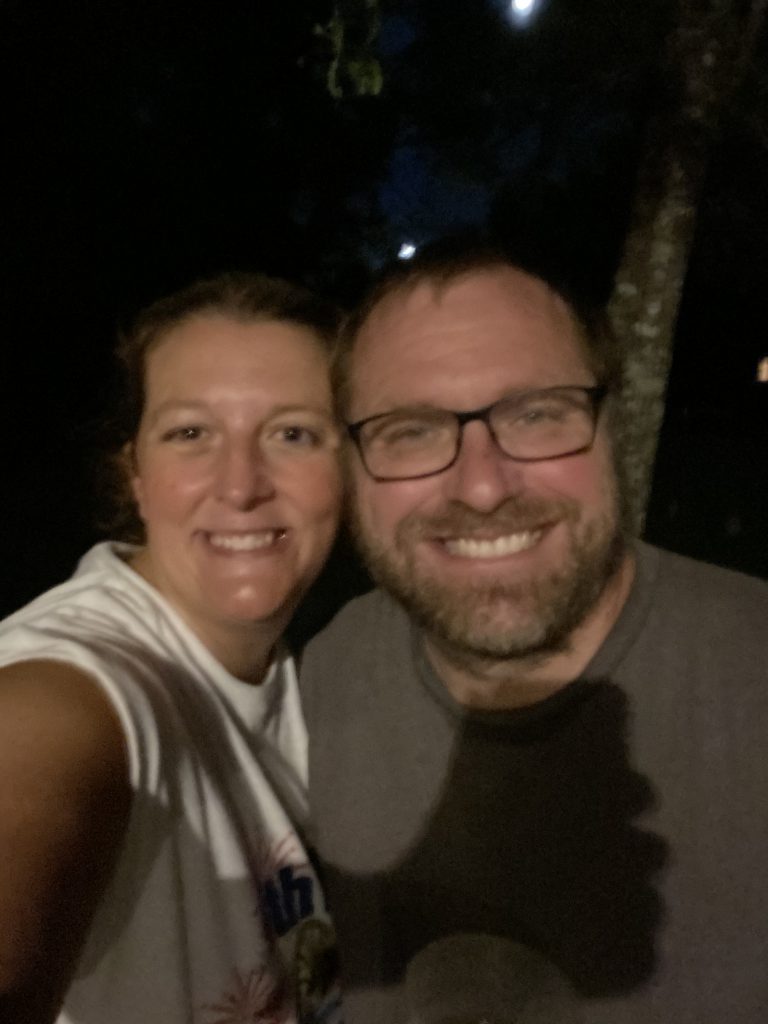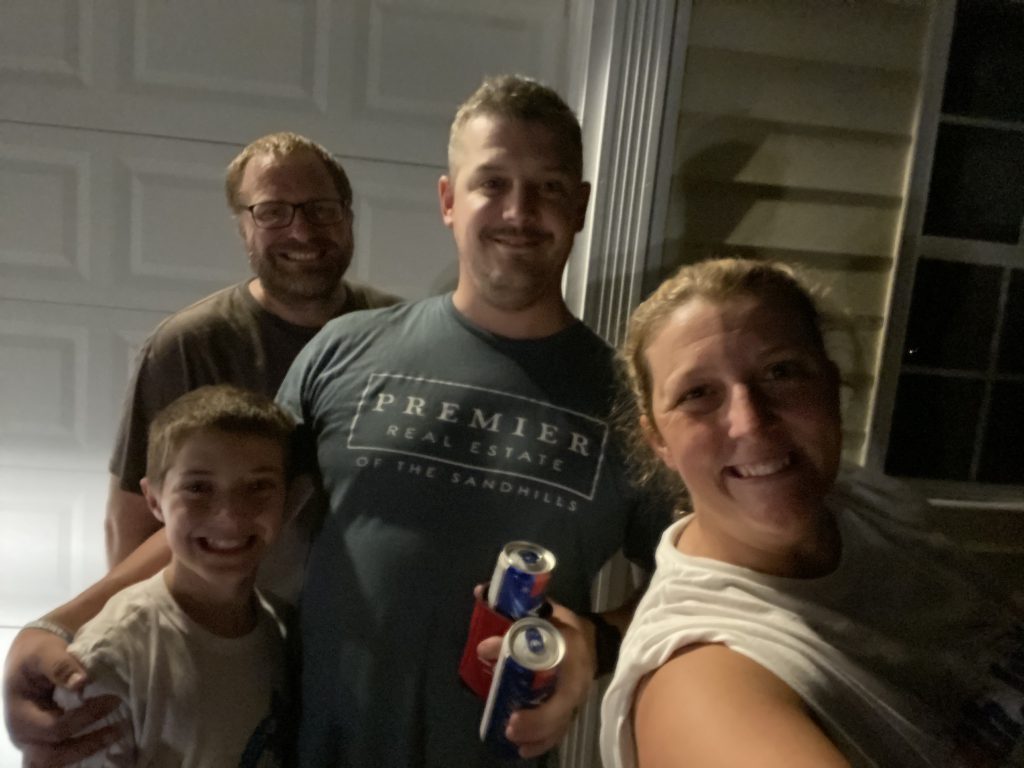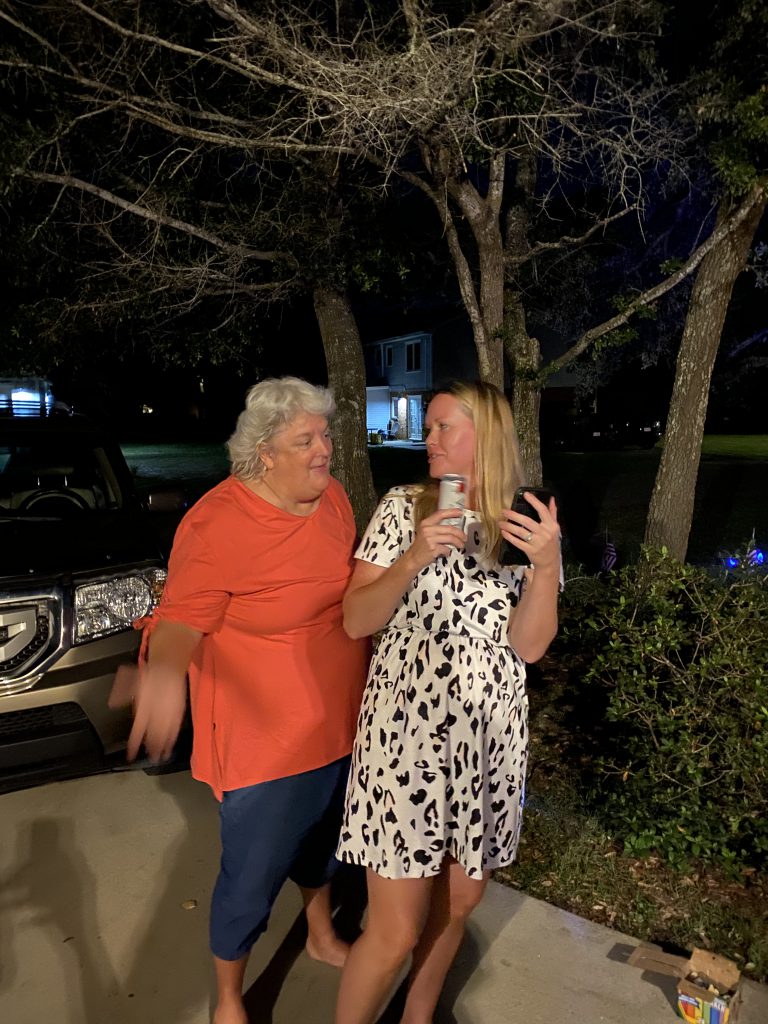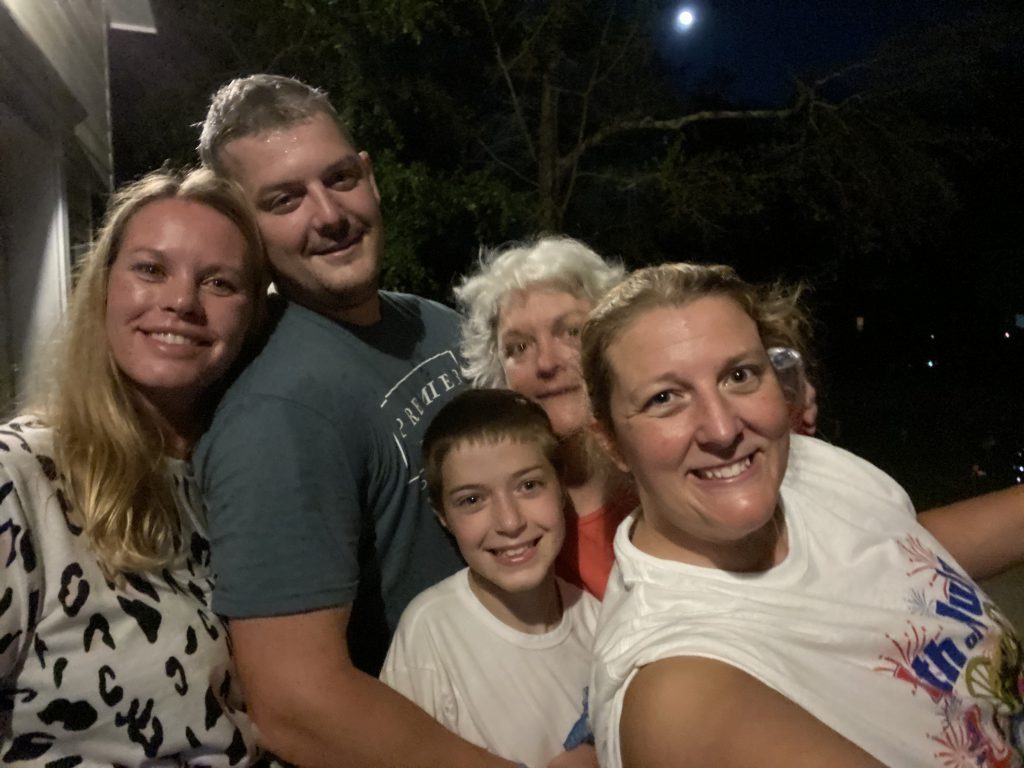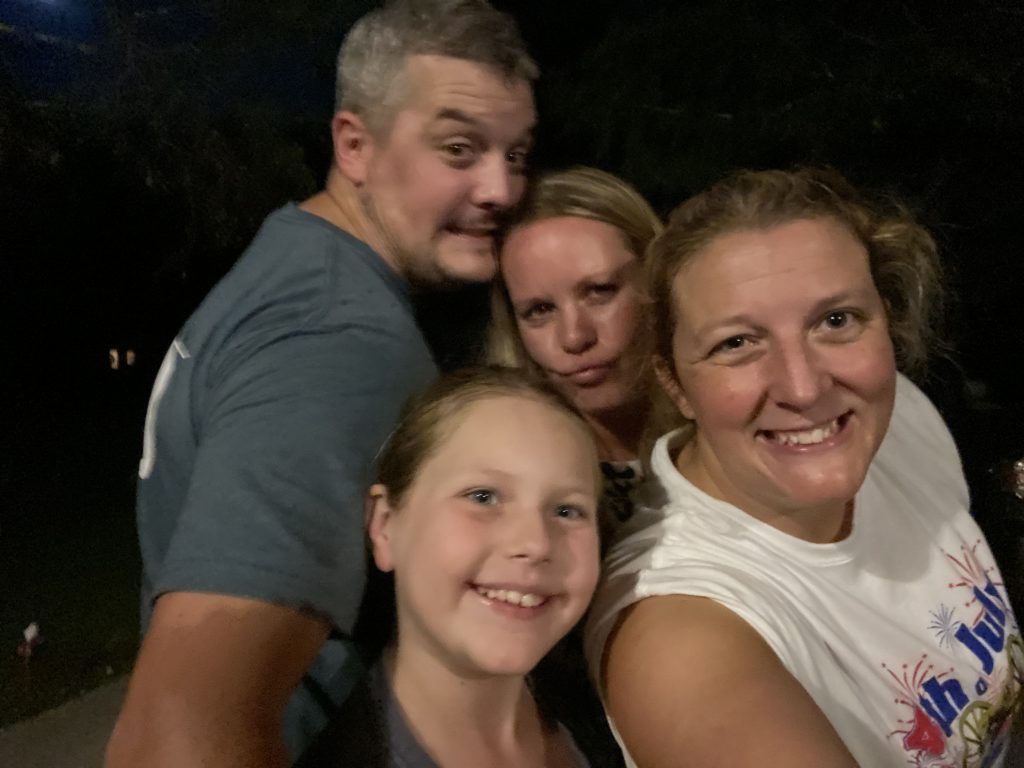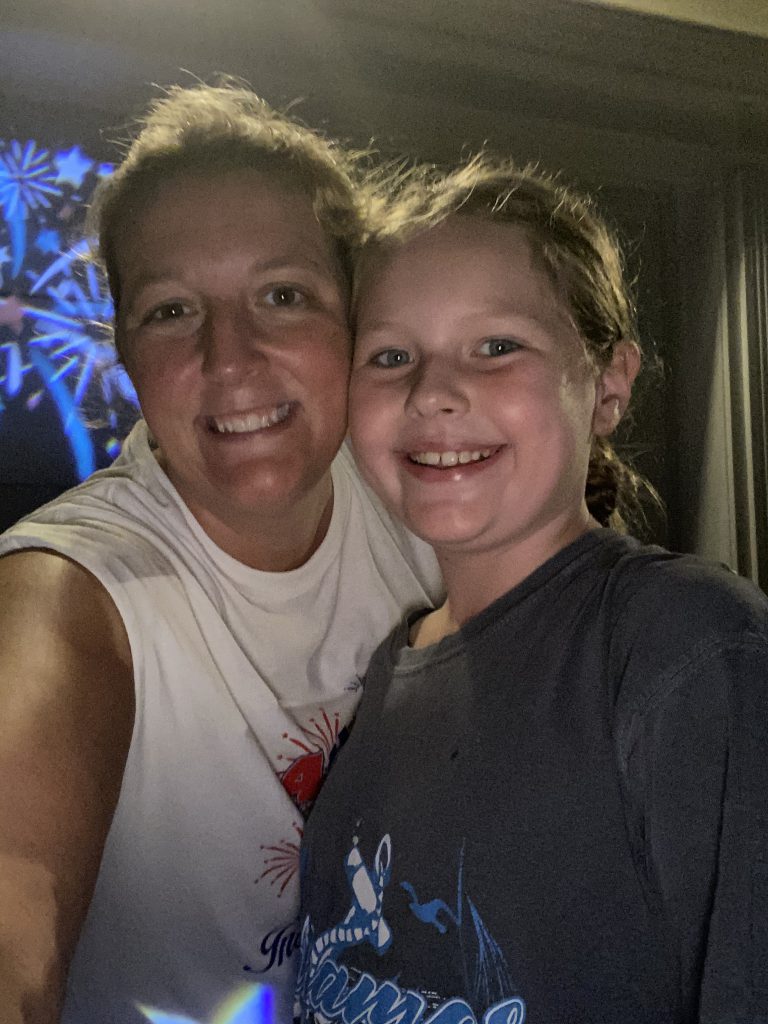 Saturday, we got up had breakfast and headed to the beach for the day. We packed lunches, snacks, drinks, umbrellas, and toys in preparation for being out there for a while. There were tons of people out on the beach. We were able to find a spot with a good distance between us and others around us. After a long hot day at the beach, we went home and some napped. I baked red, white, and blue cupcakes and prepared steak tacos from Friday's leftovers. We piled up in the back of my brother's truck with some flags and red, white, and blue and rode down to the waterfront to see the sunset. People seemed happy to see us with flags and stuff. While driving by the waterfront we were able to catch a ship heading back to the ocean. It was also high tide so the yacht basin was under water. The kids (and adults) really enjoyed the ride. Once it was dark, we broke out the glow sticks, sparklers, and fireworks. Even though the fireworks weren't the fly up in the air kind, they were still enjoyable.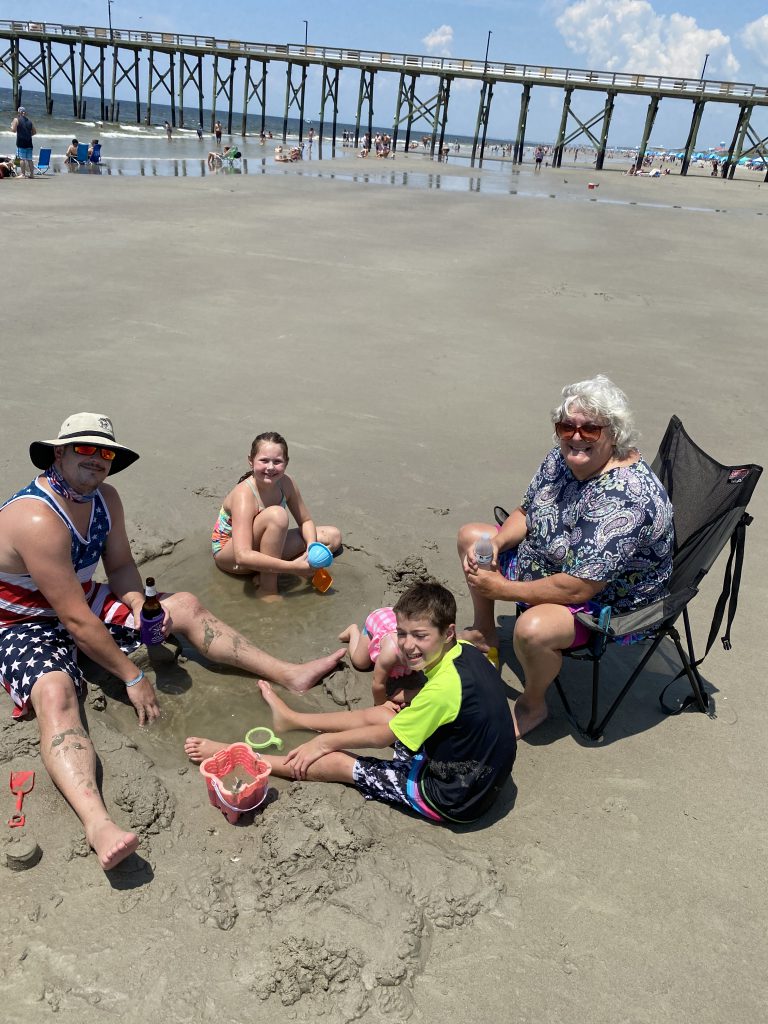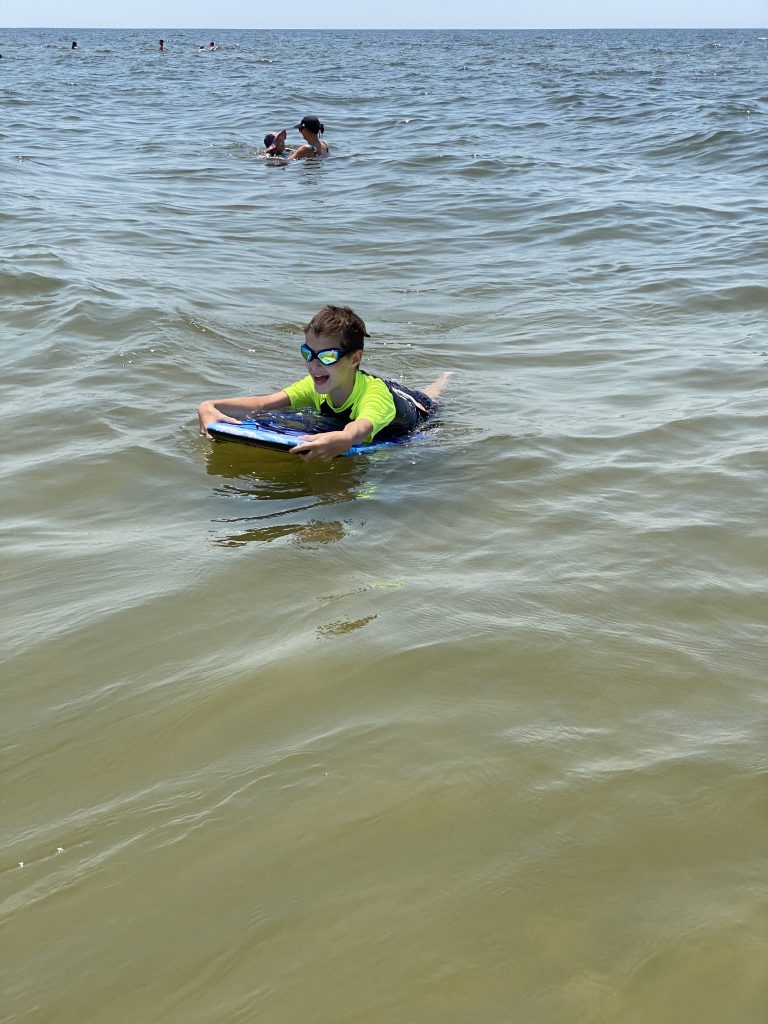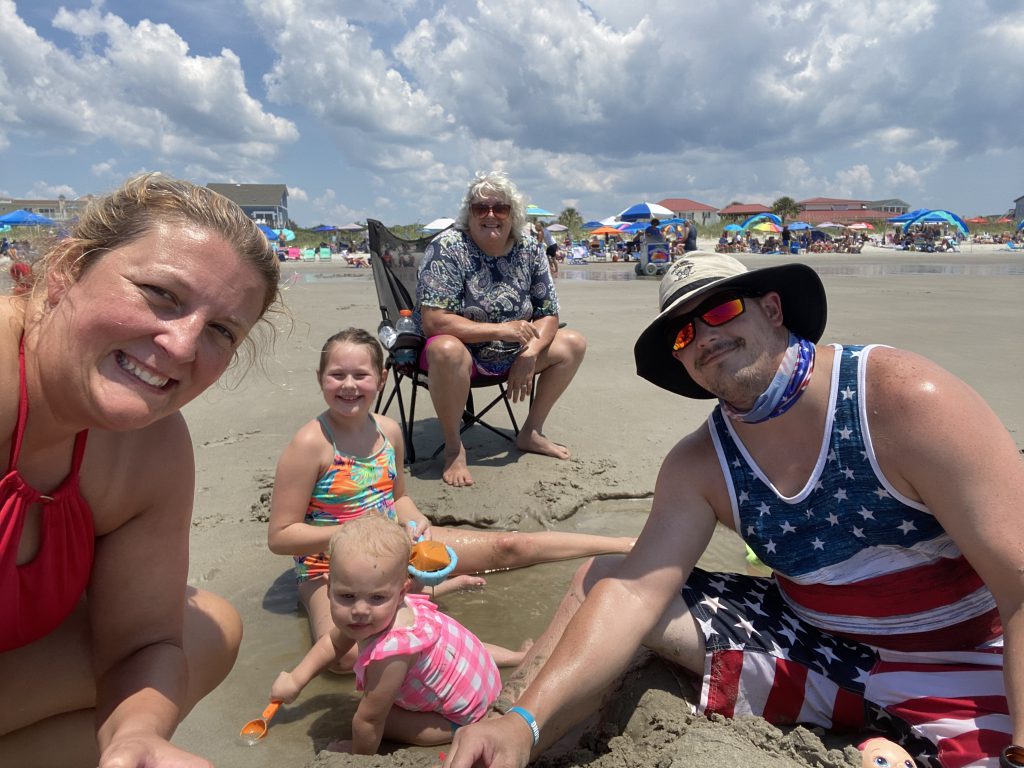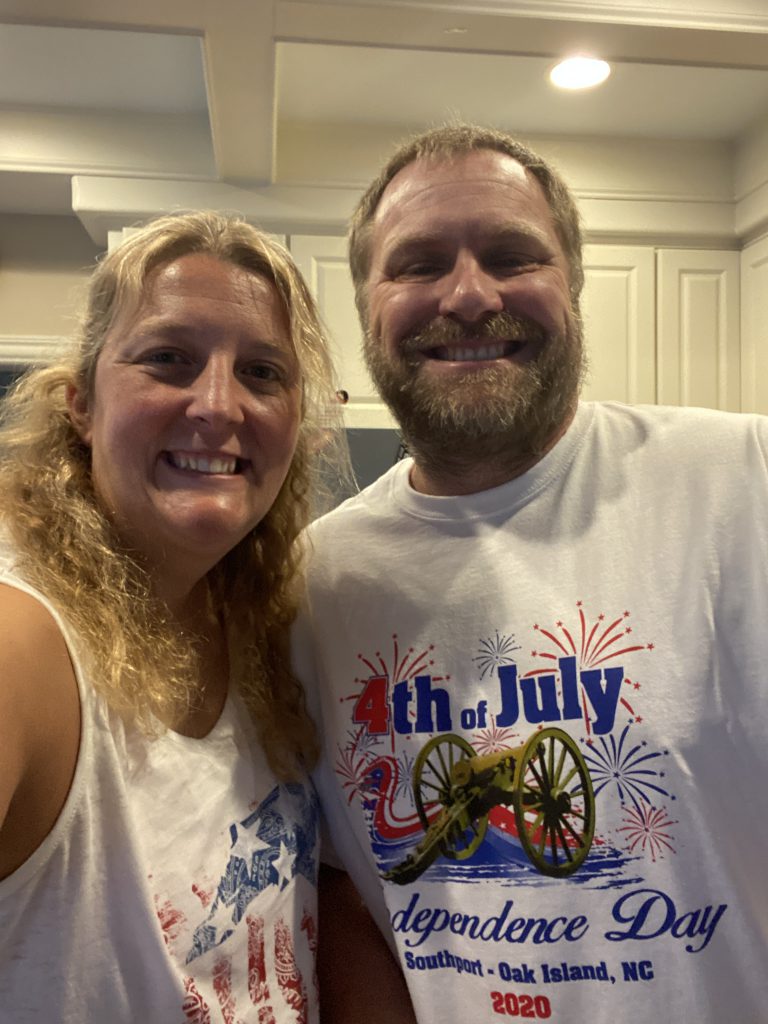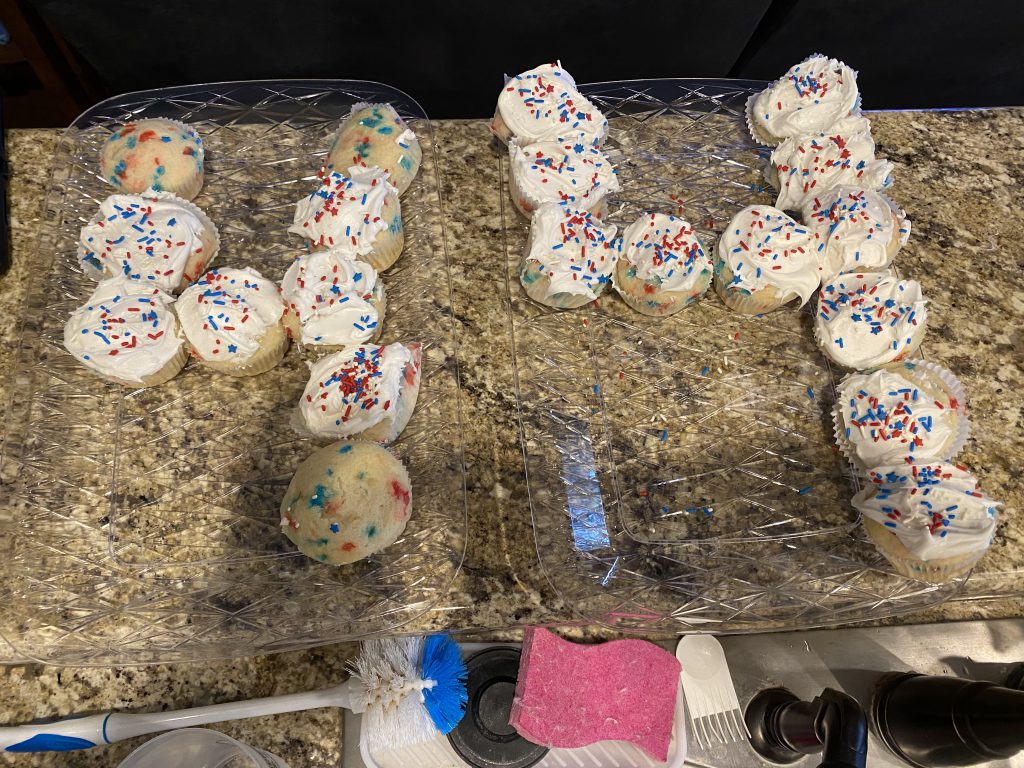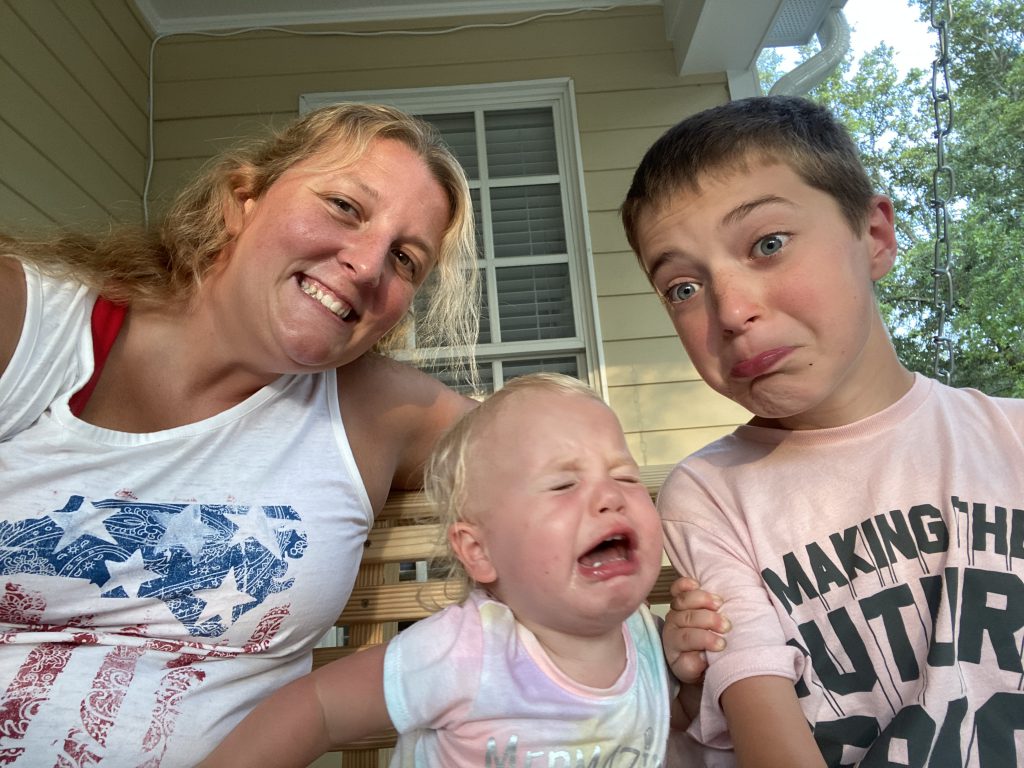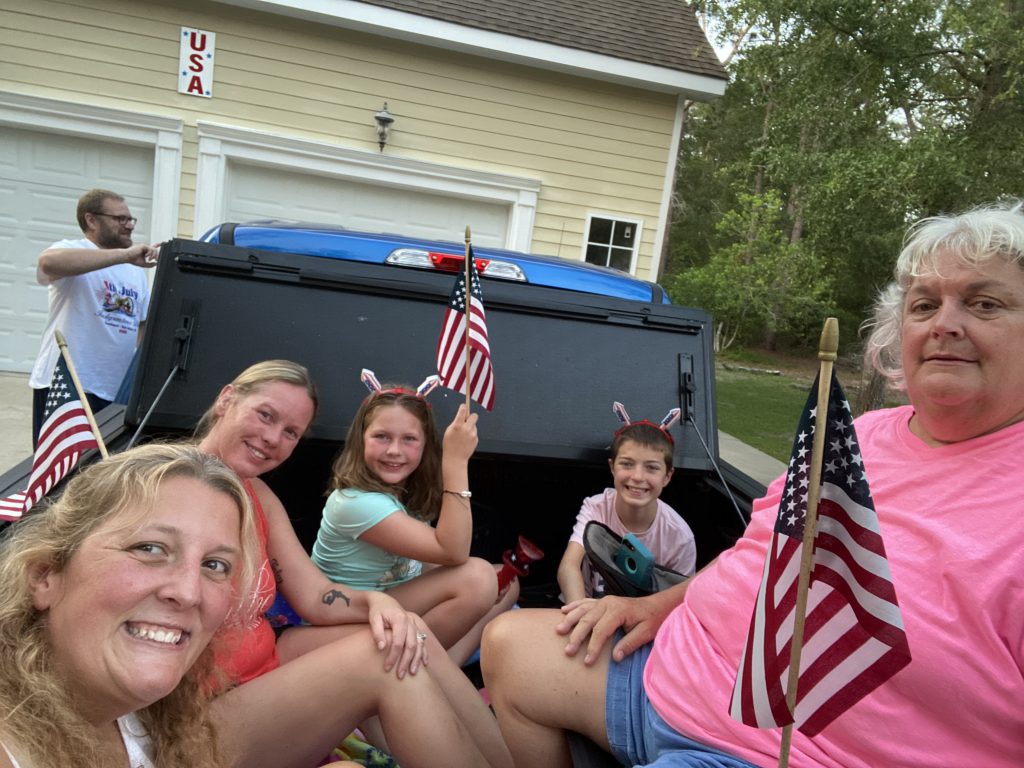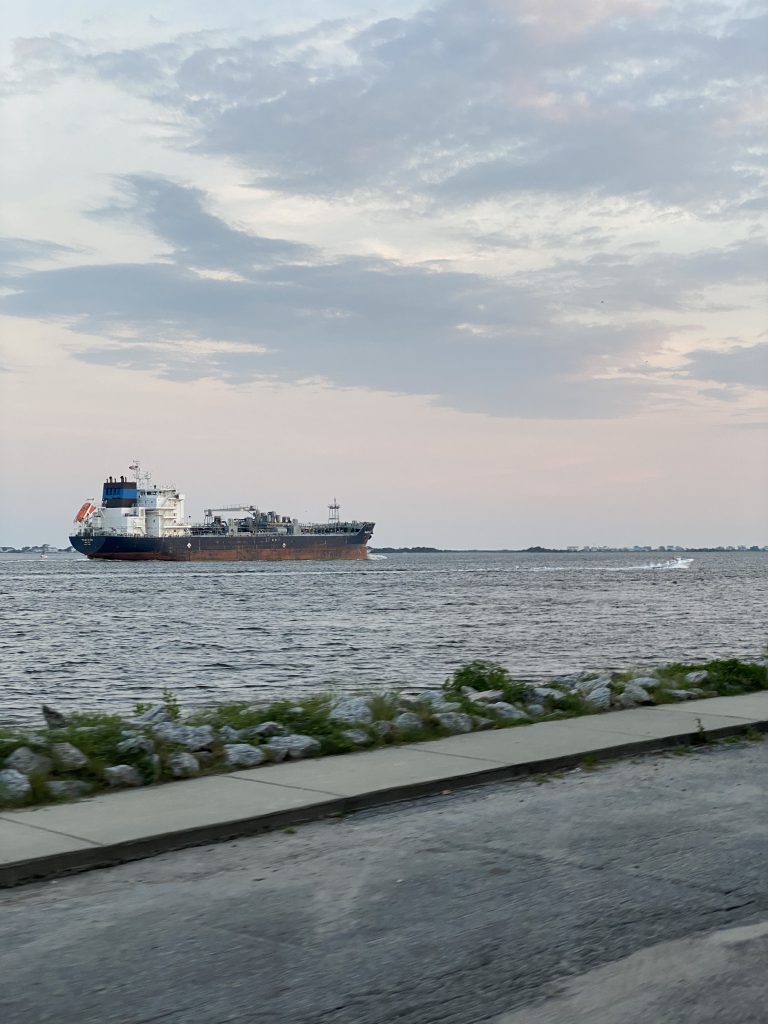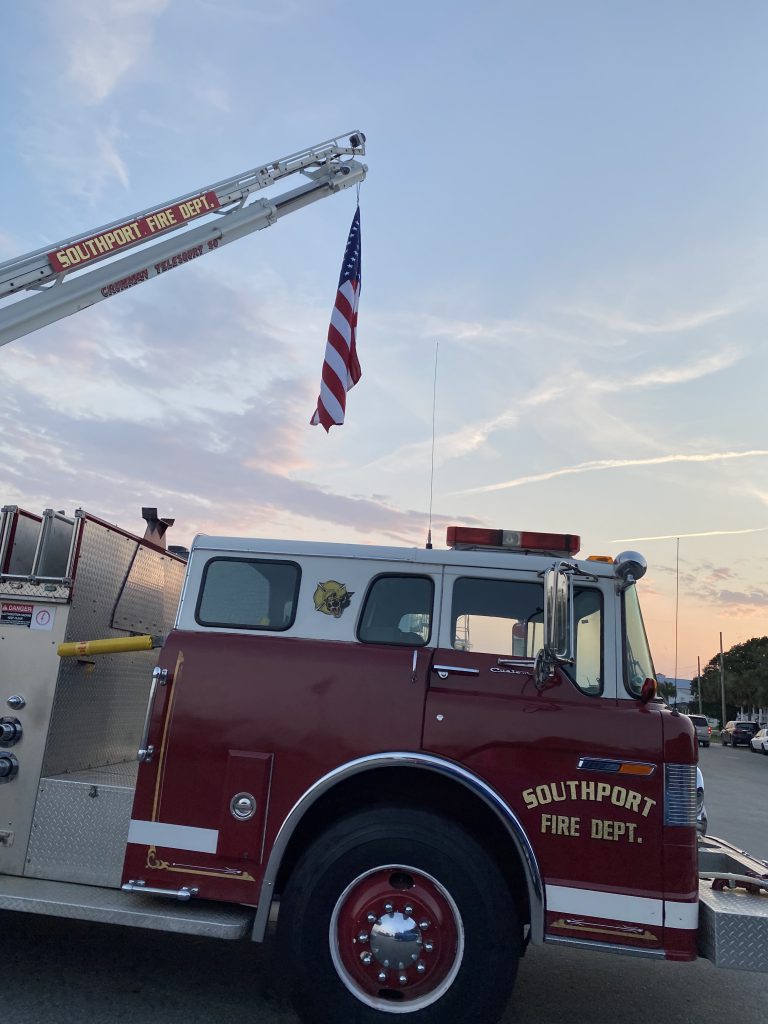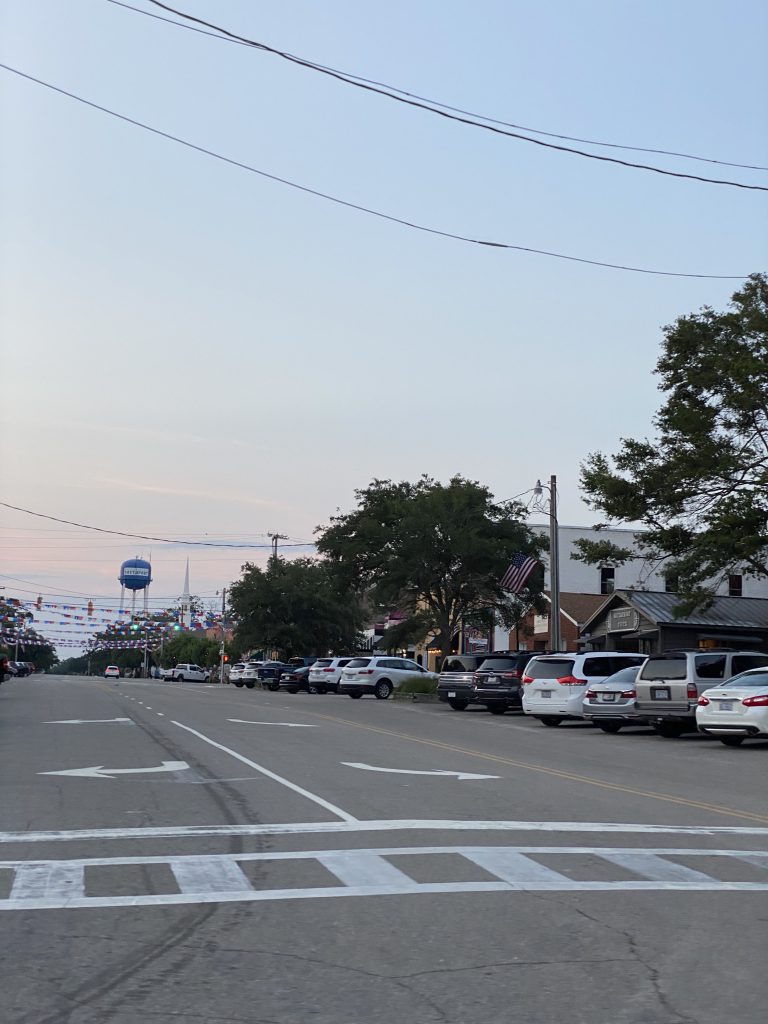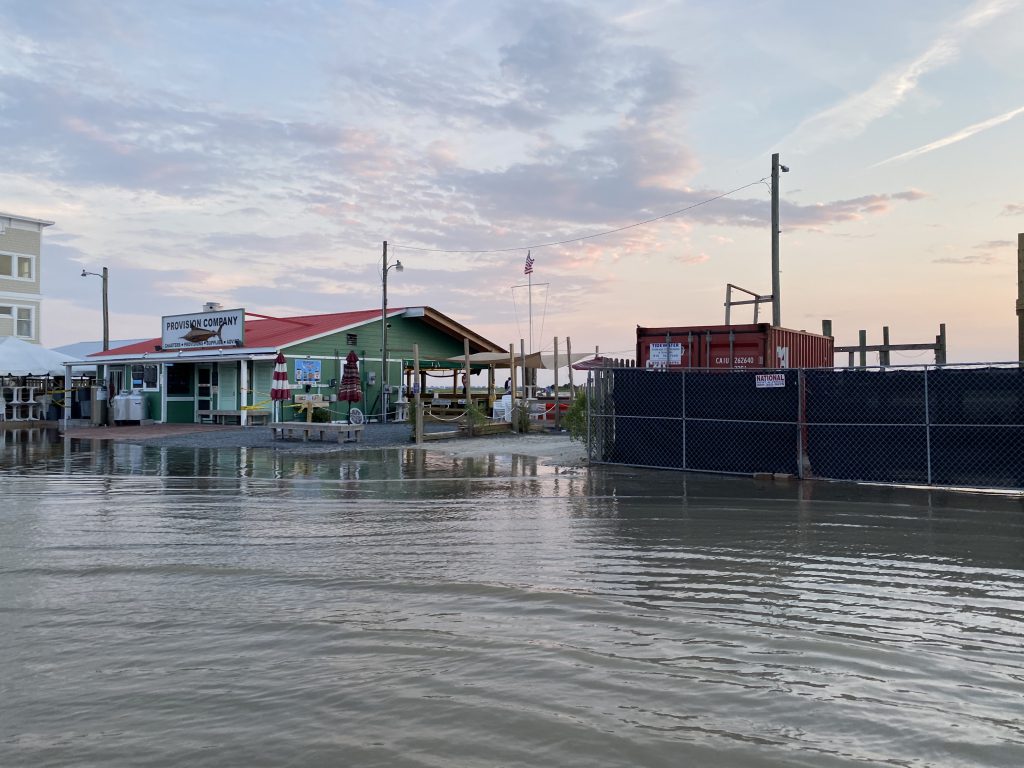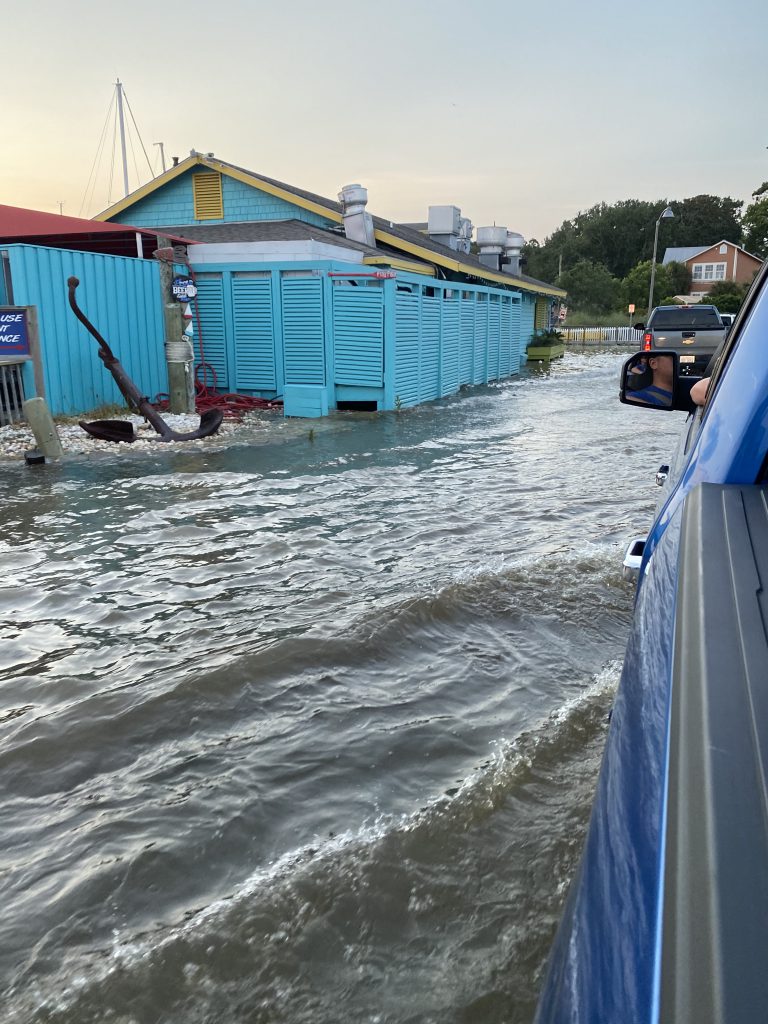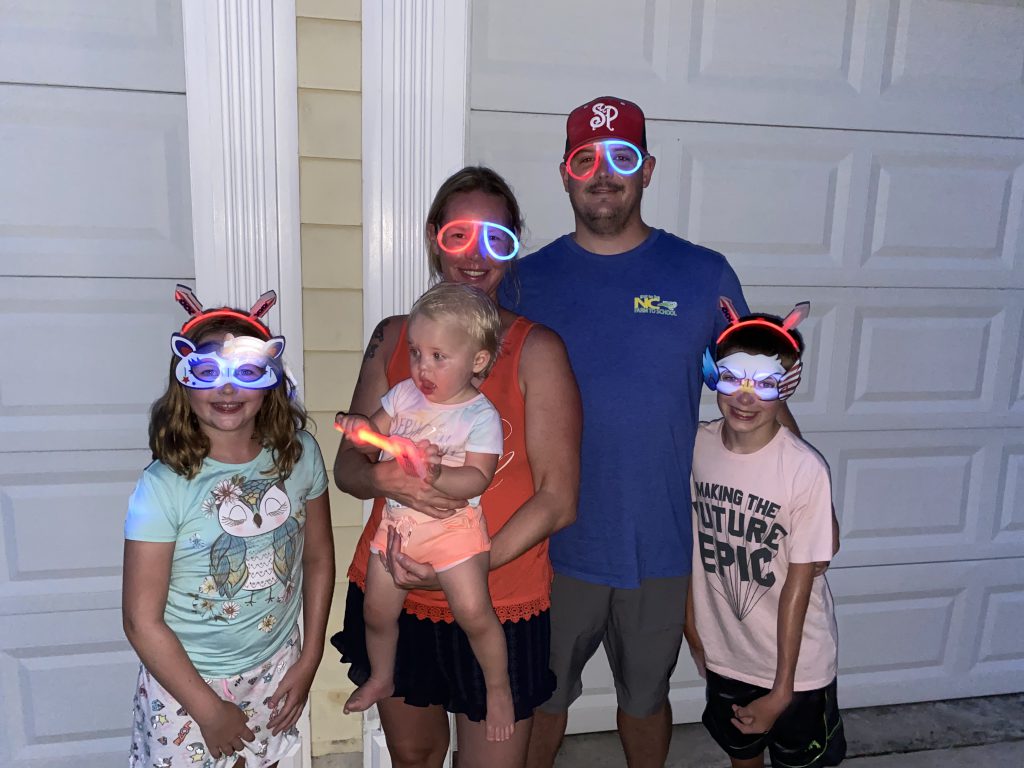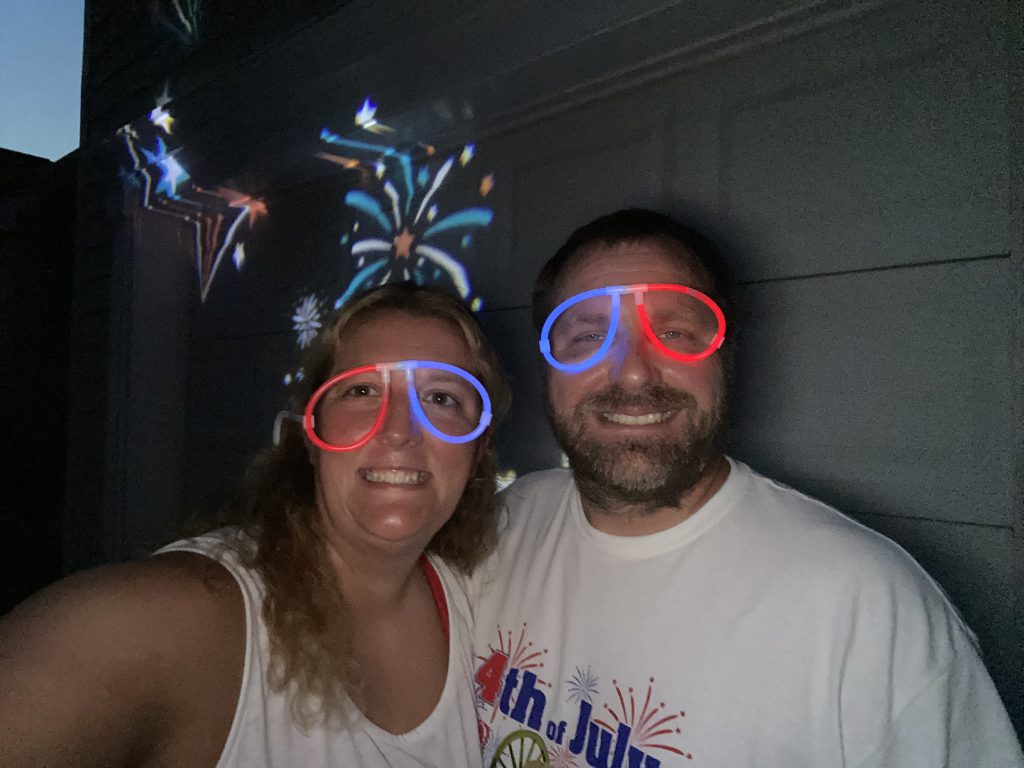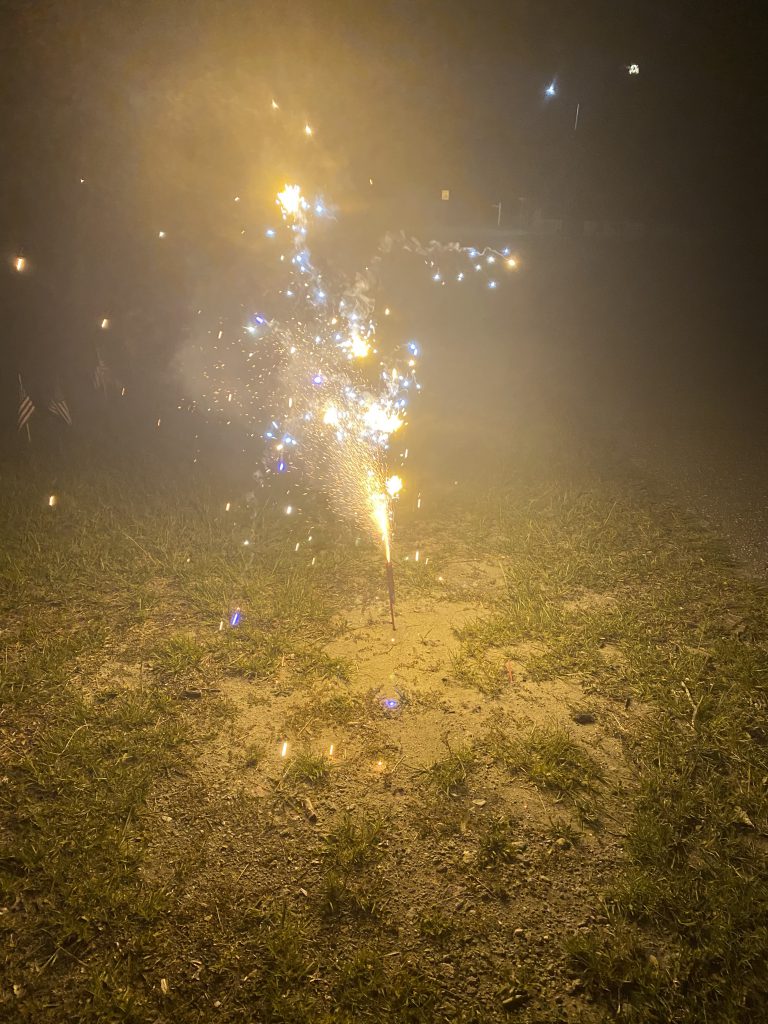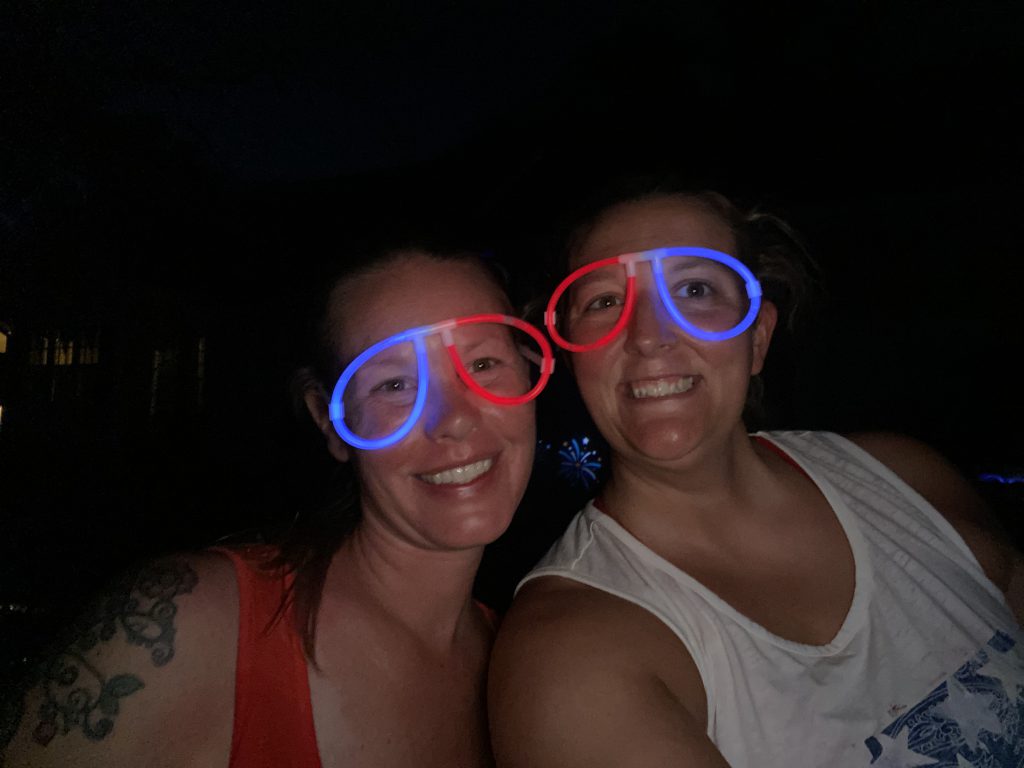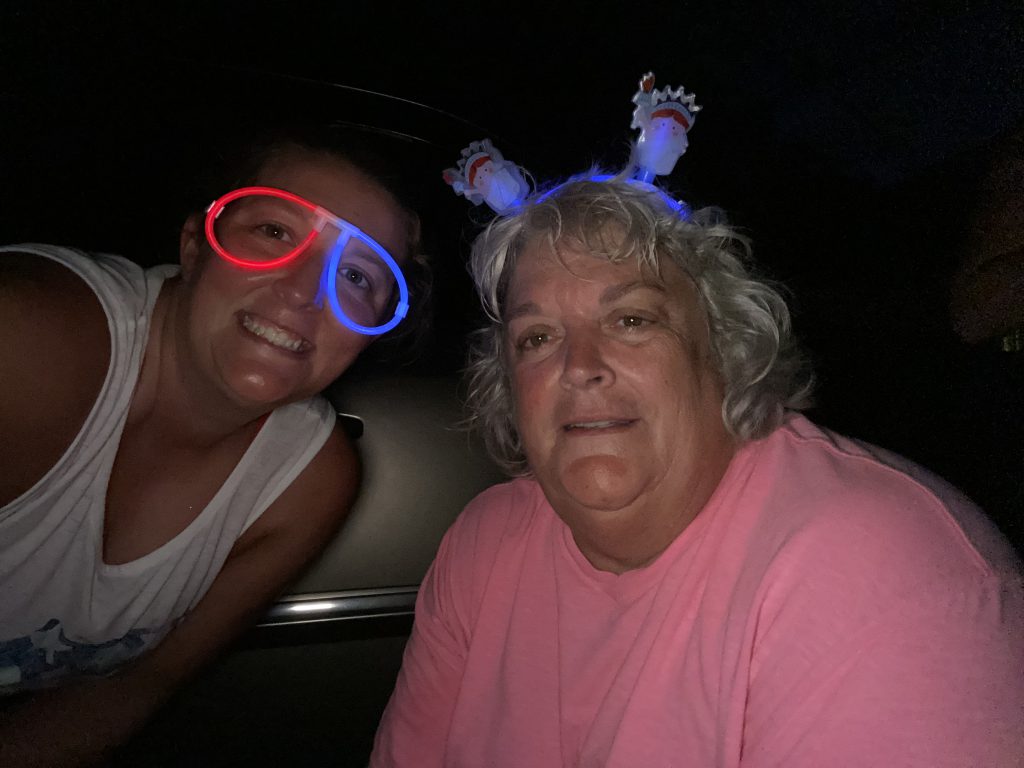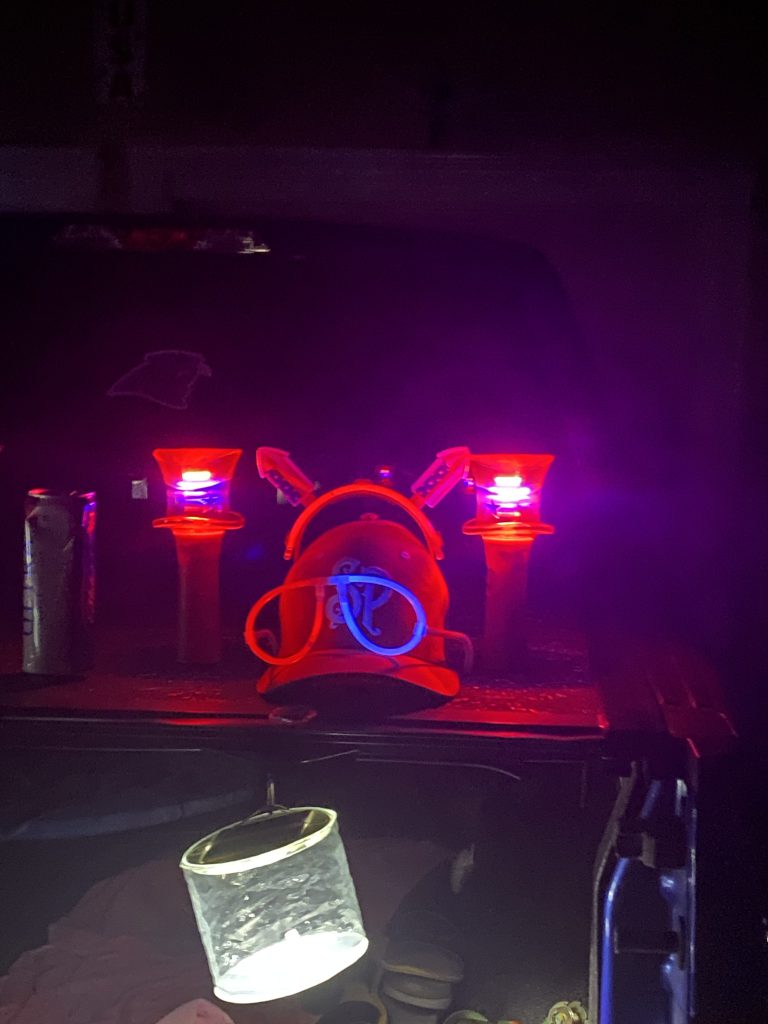 Sunday, we woke up a little tired and slow moving. We had breakfast and hung out for a little while before heading back to the beach for a little while. There were lots of people at the beach again, although not as many as Saturday.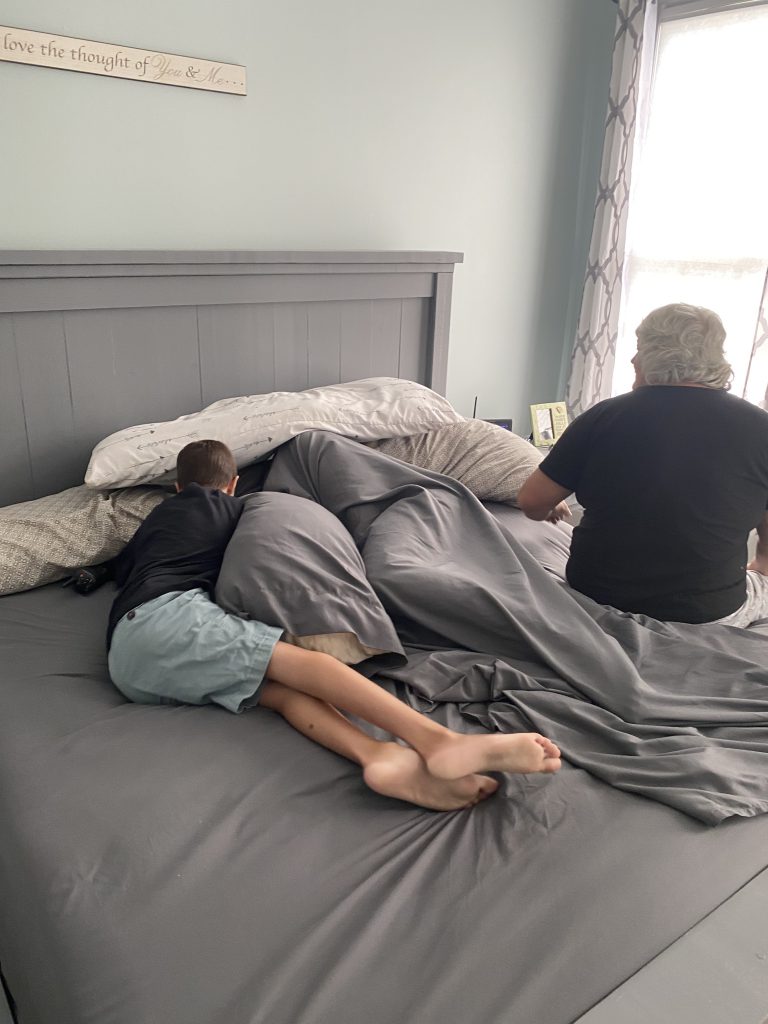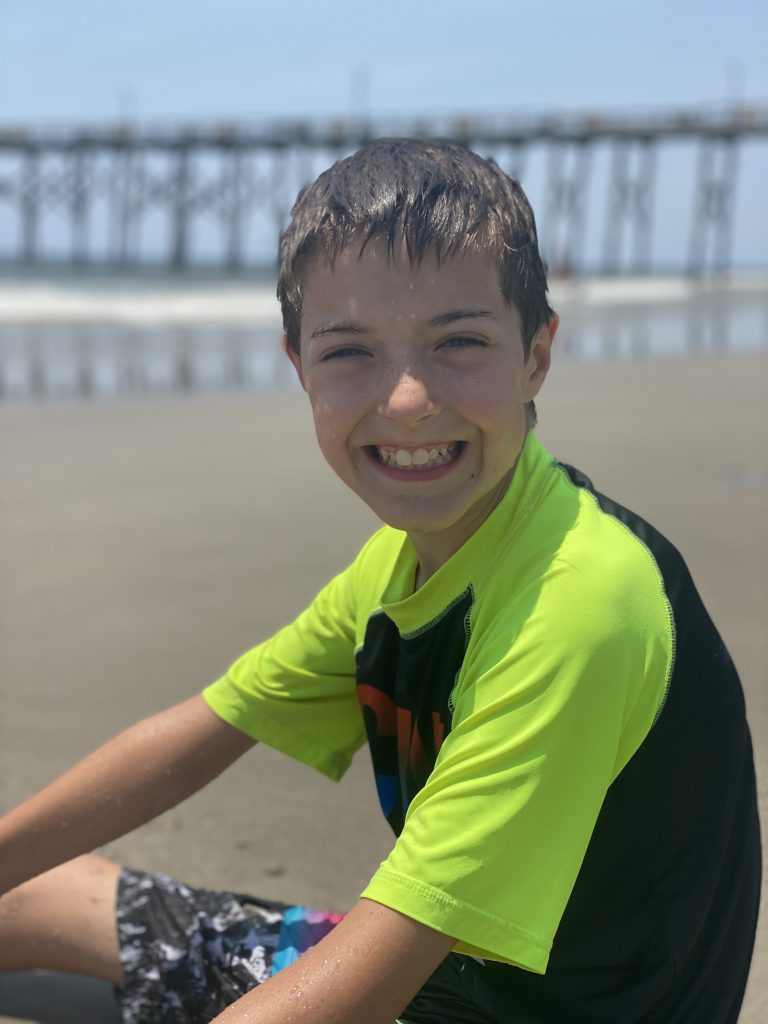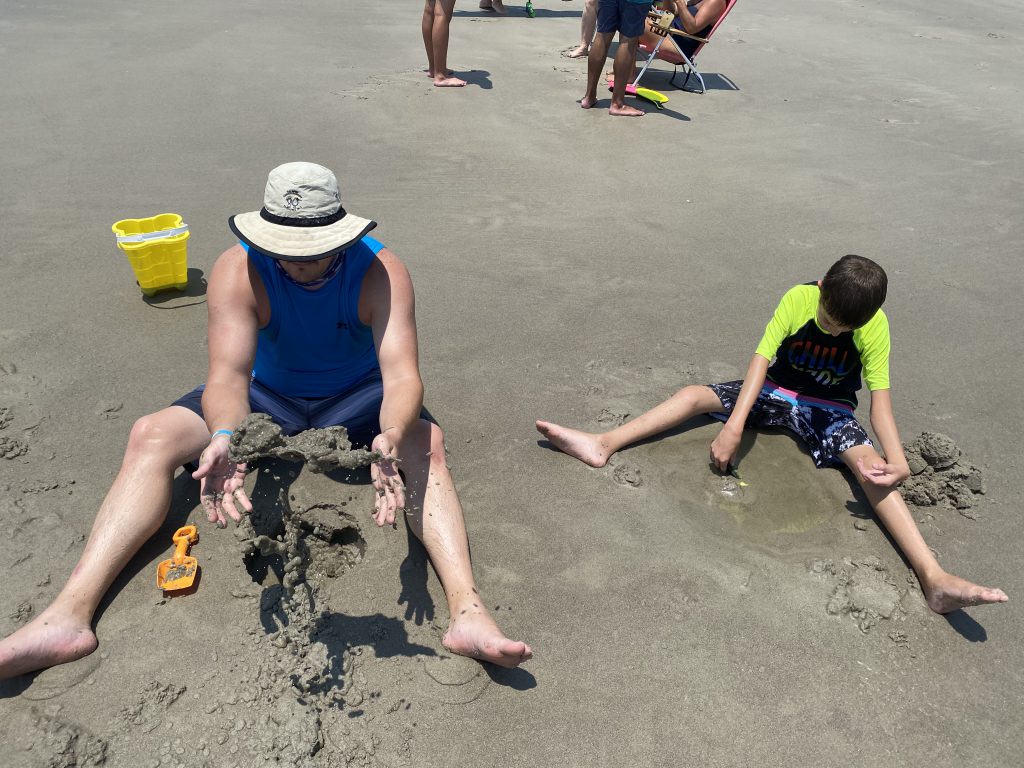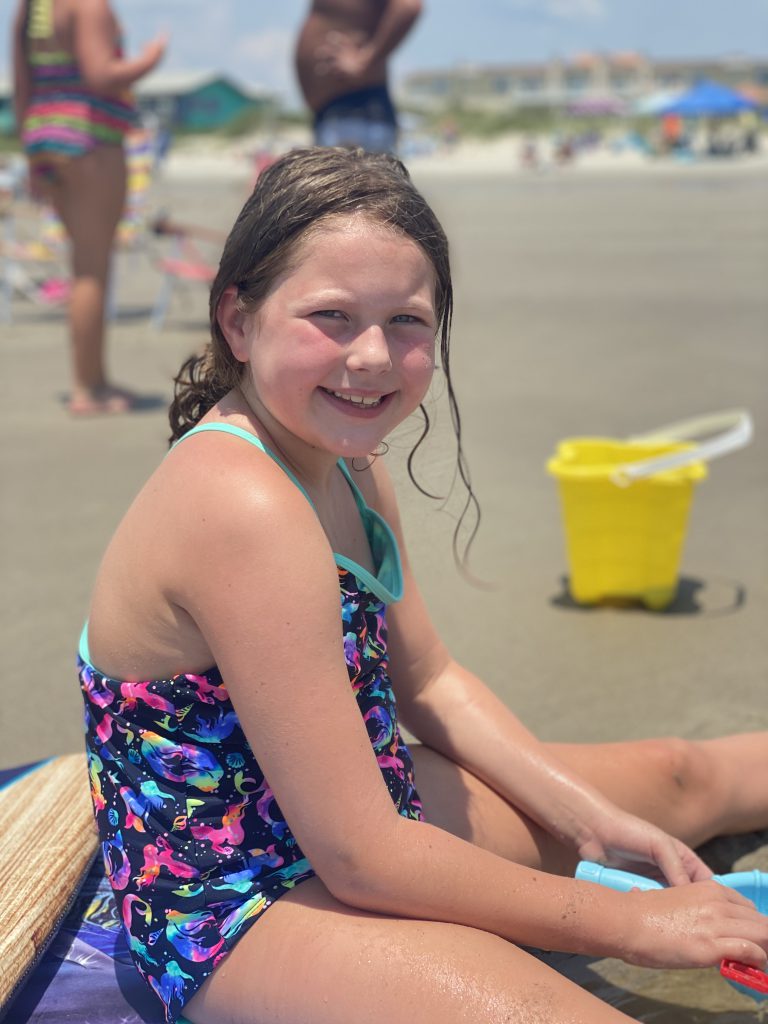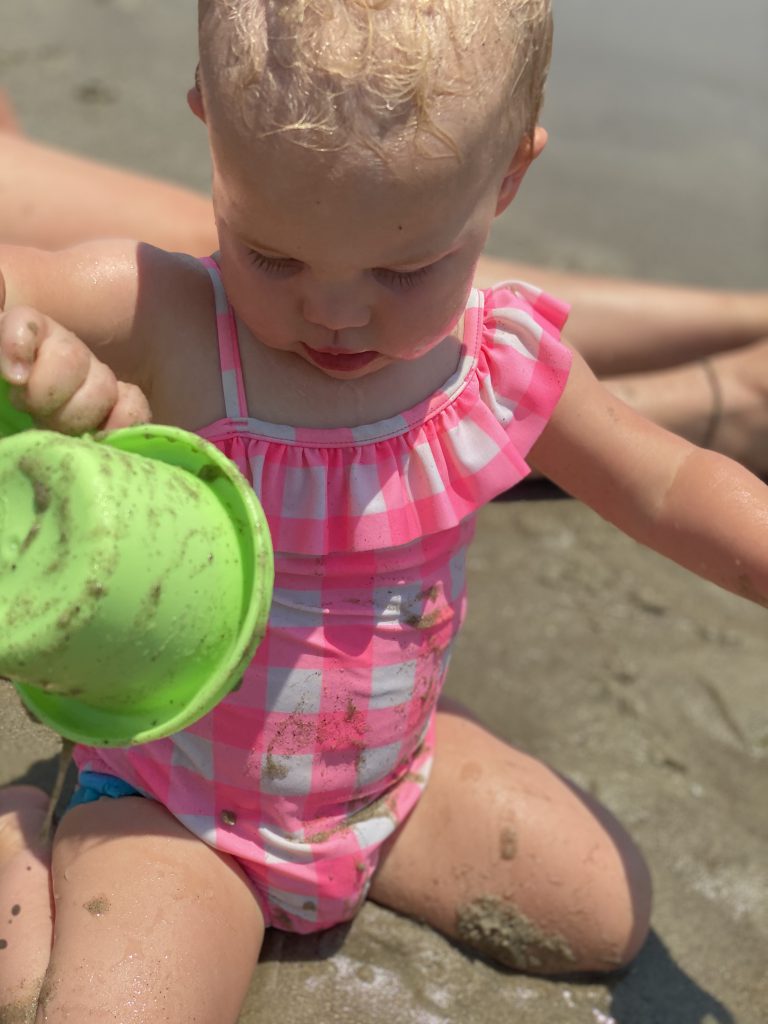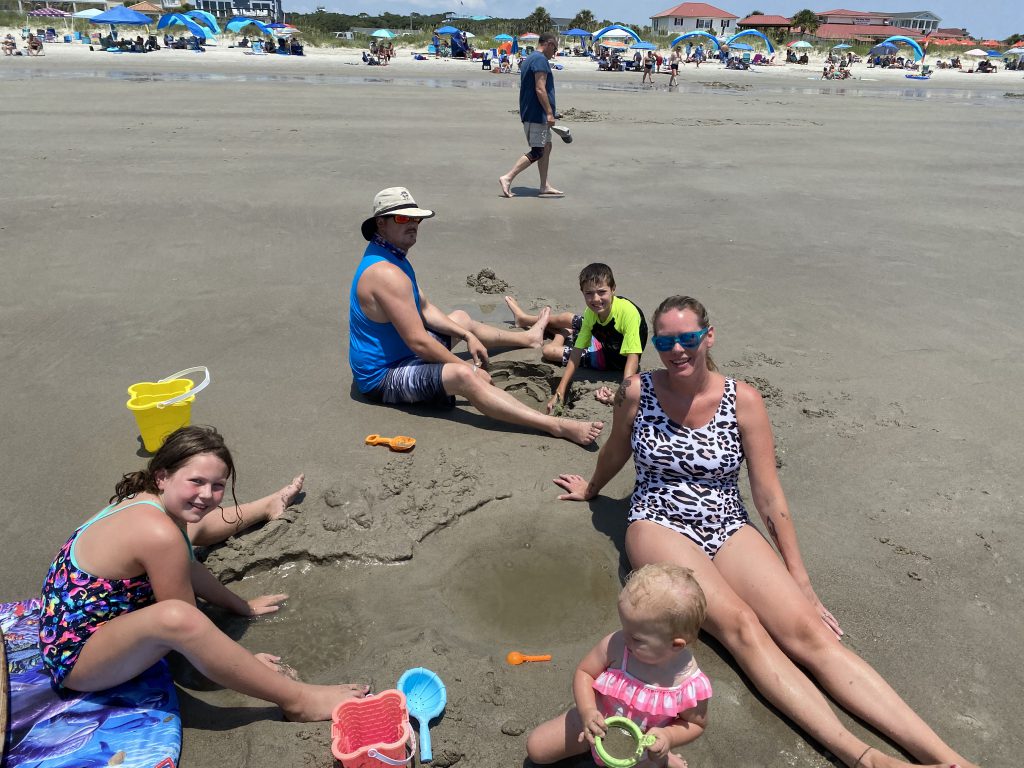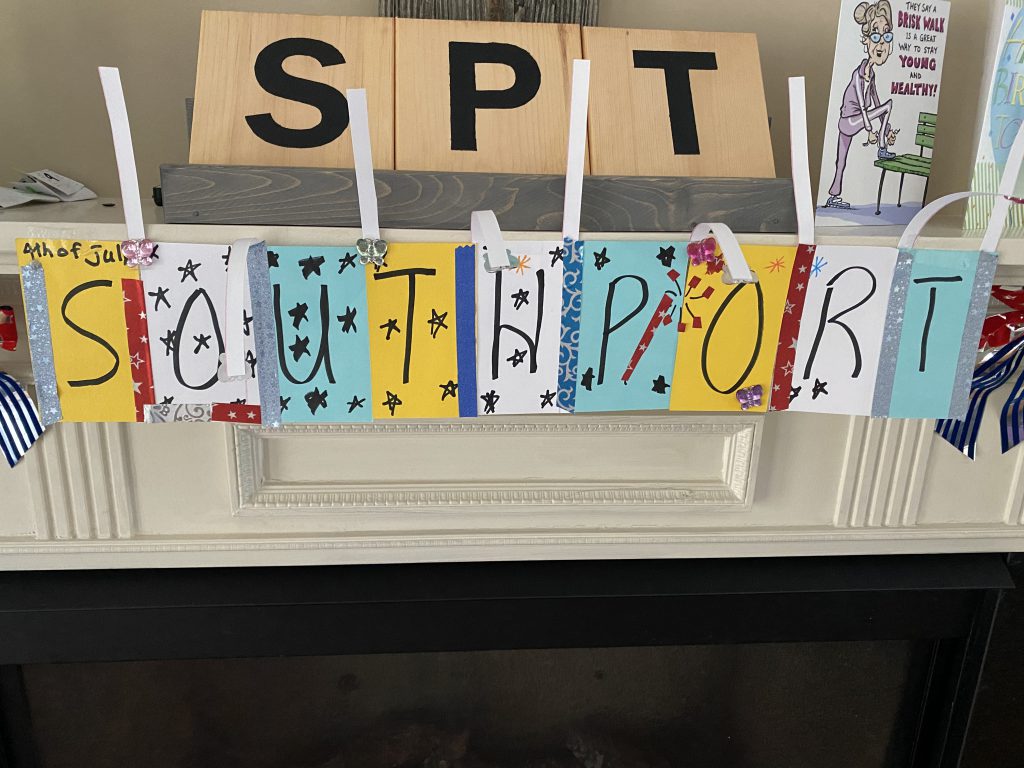 After everyone packed up and headed out, we rode our bikes down to the waterfront to see a 1200 foot ship come in.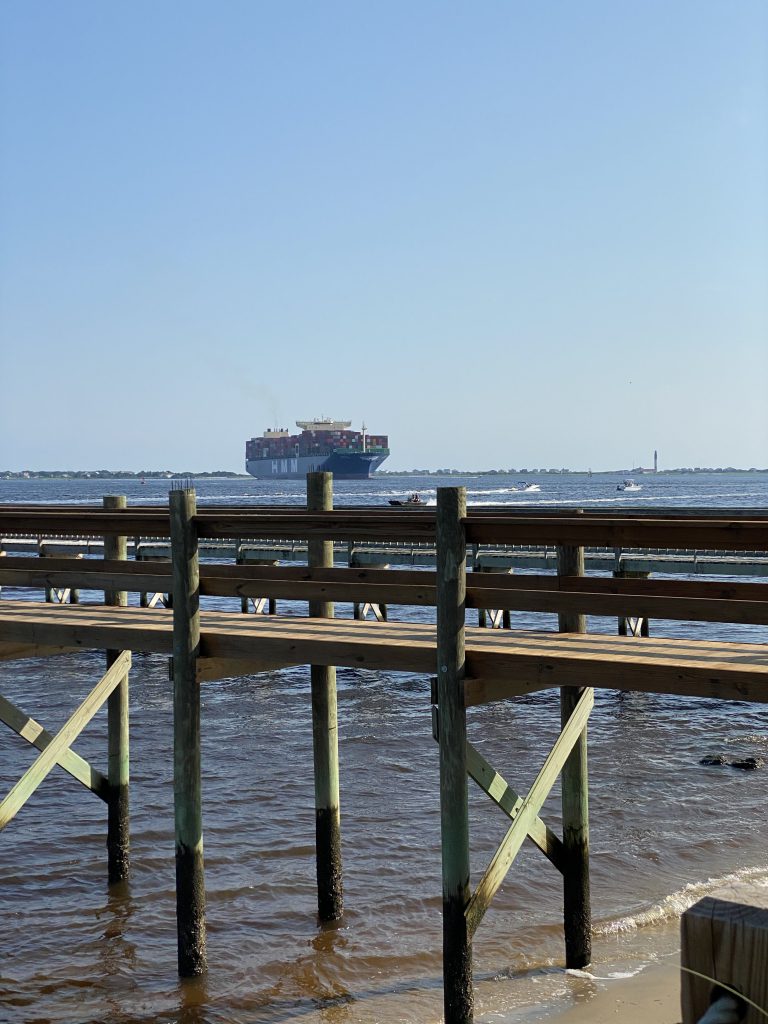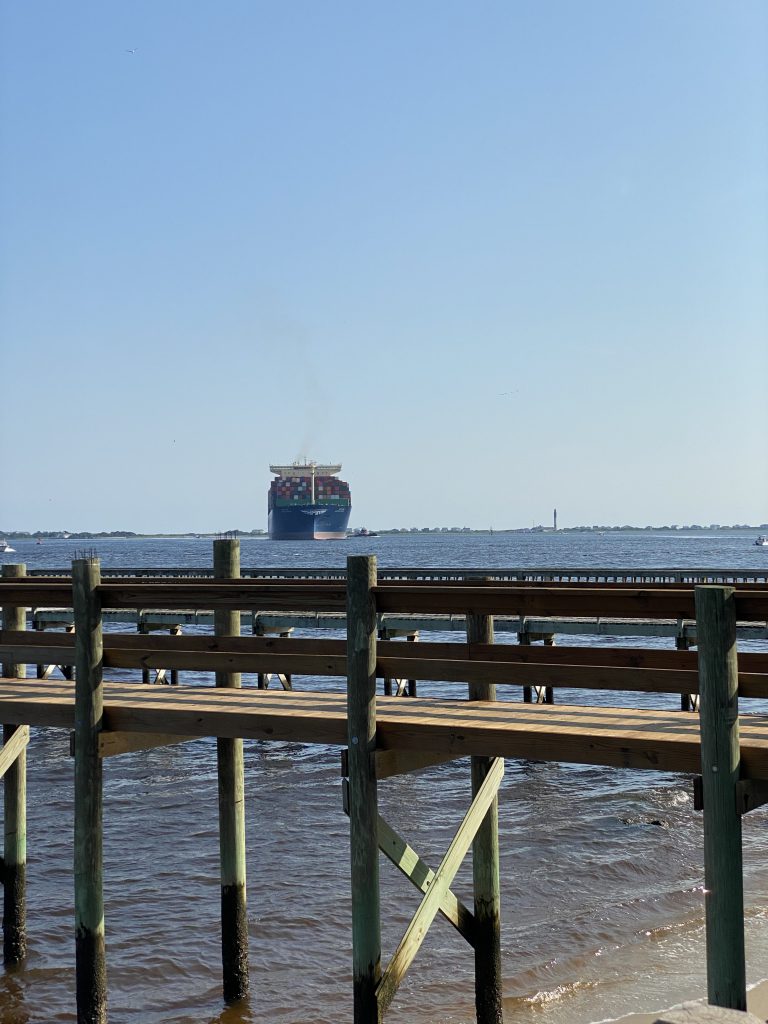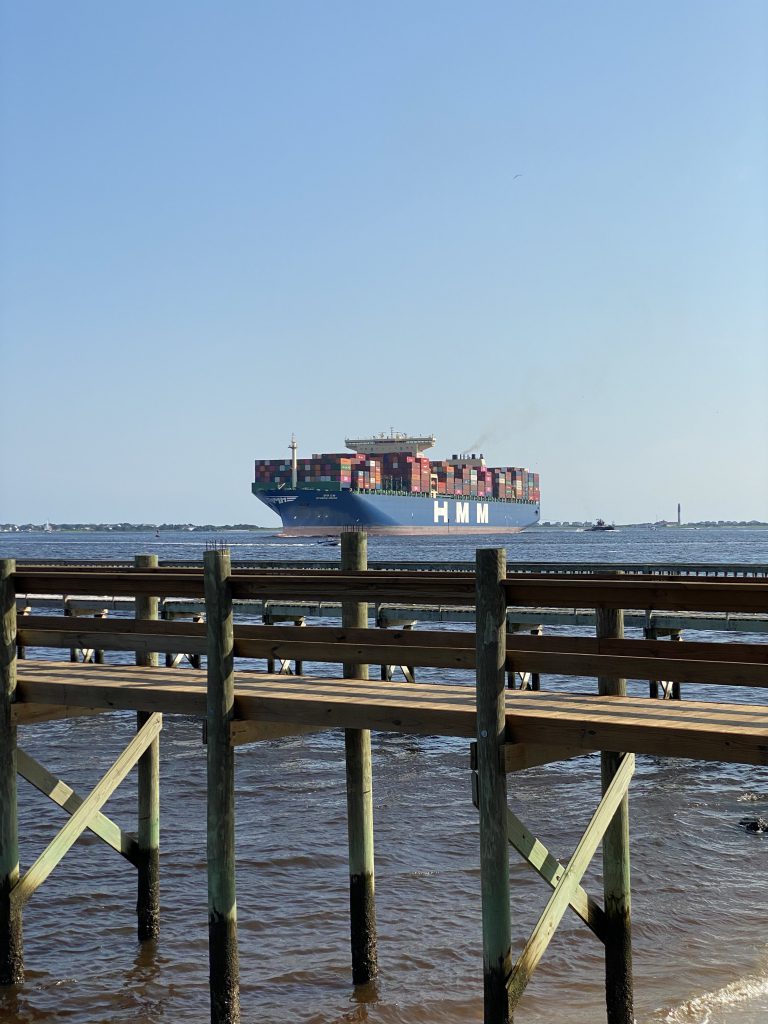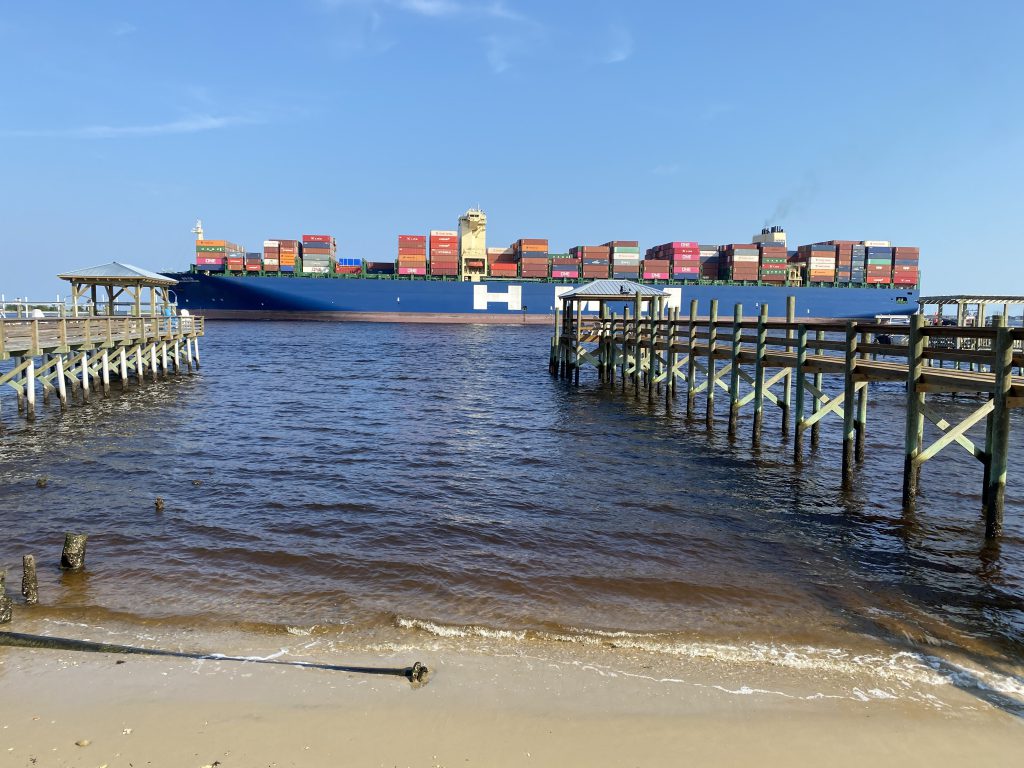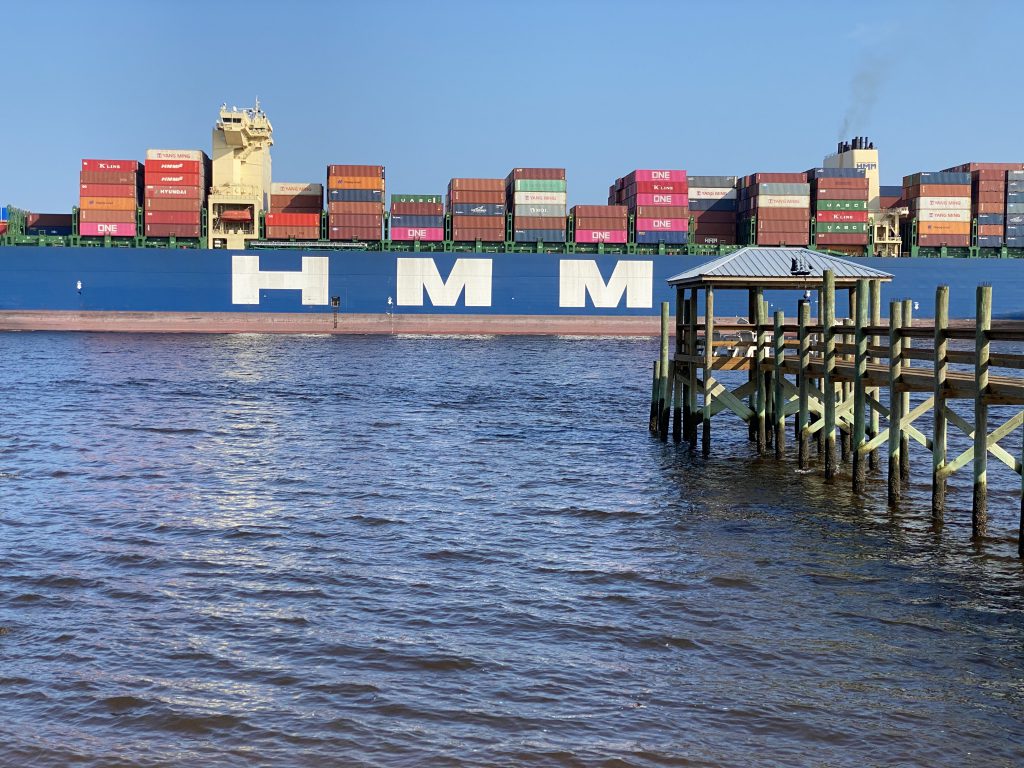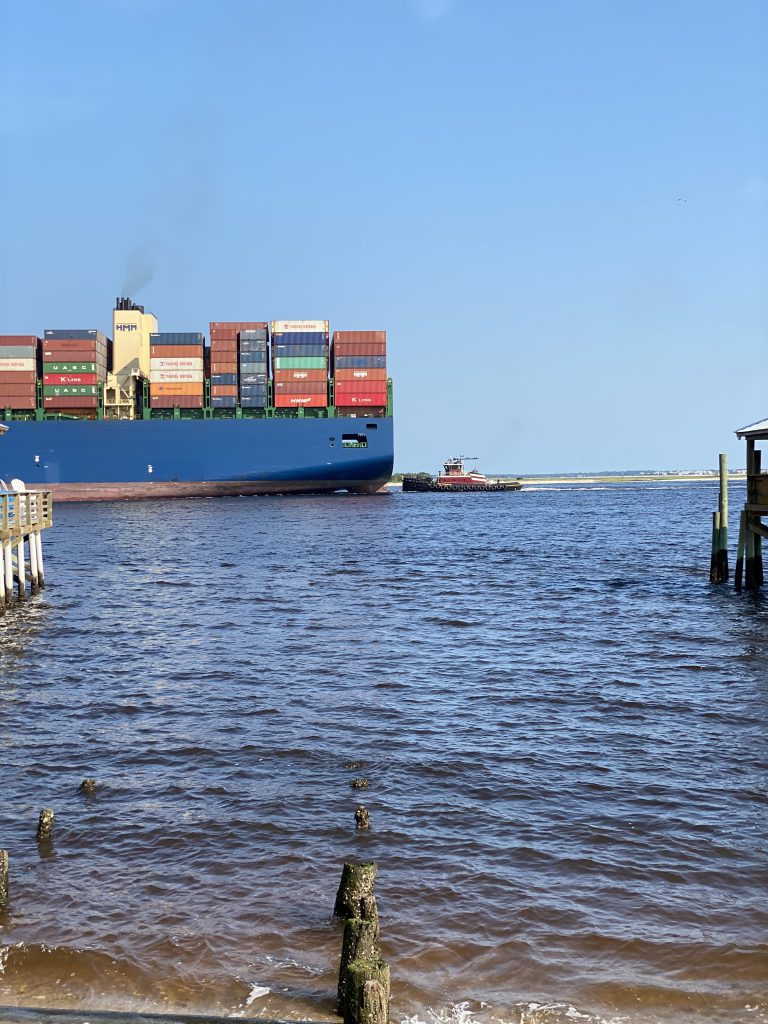 Later in the evening we took another bike ride to watch the sunset on our 3 day 4th of July weekend.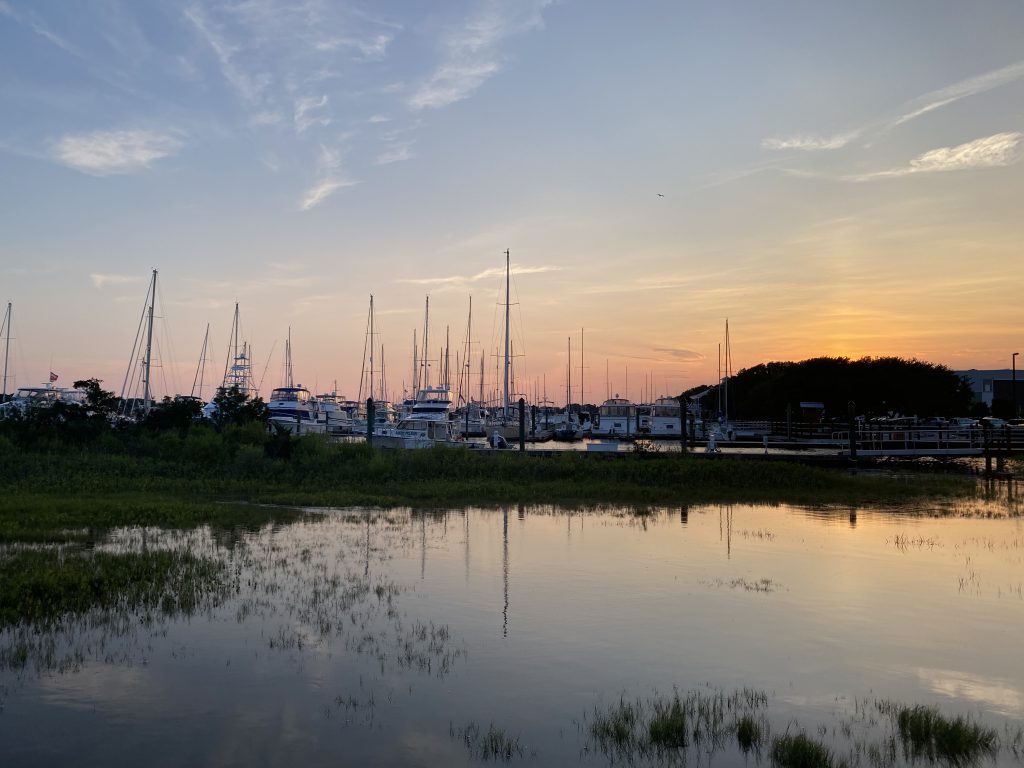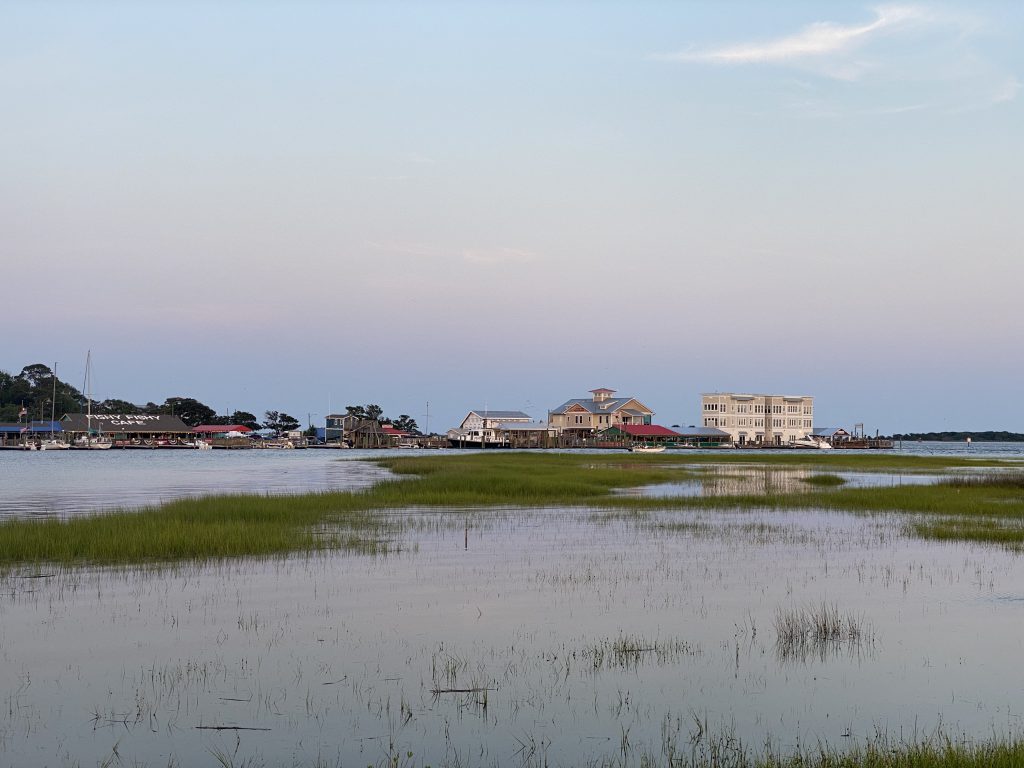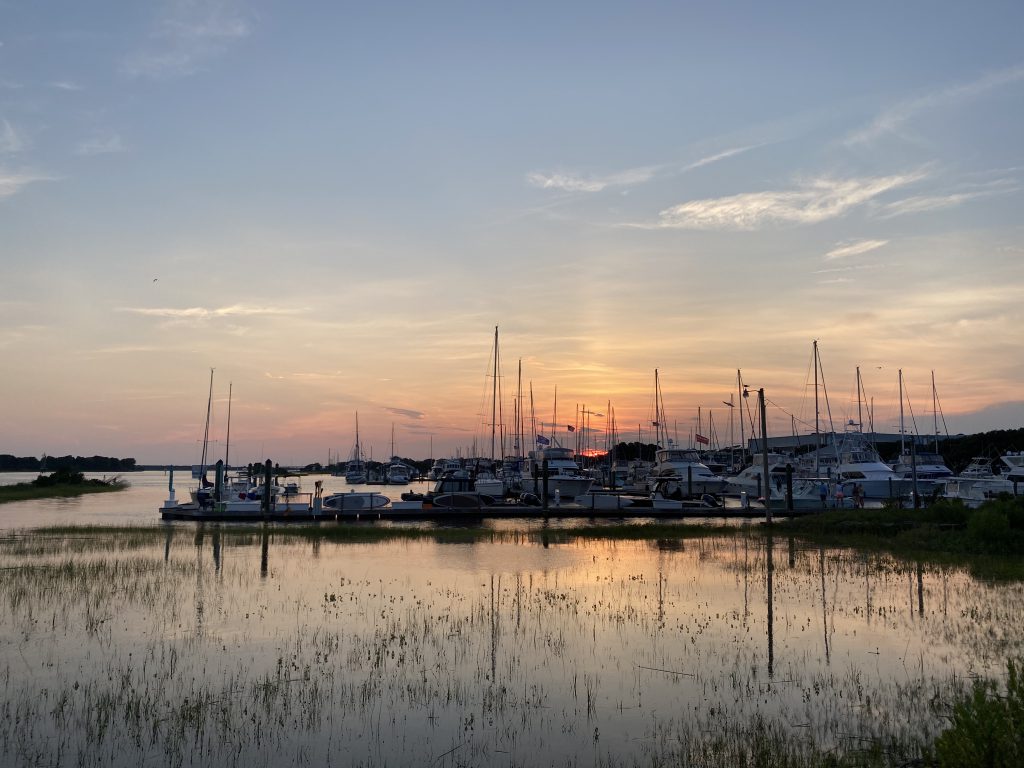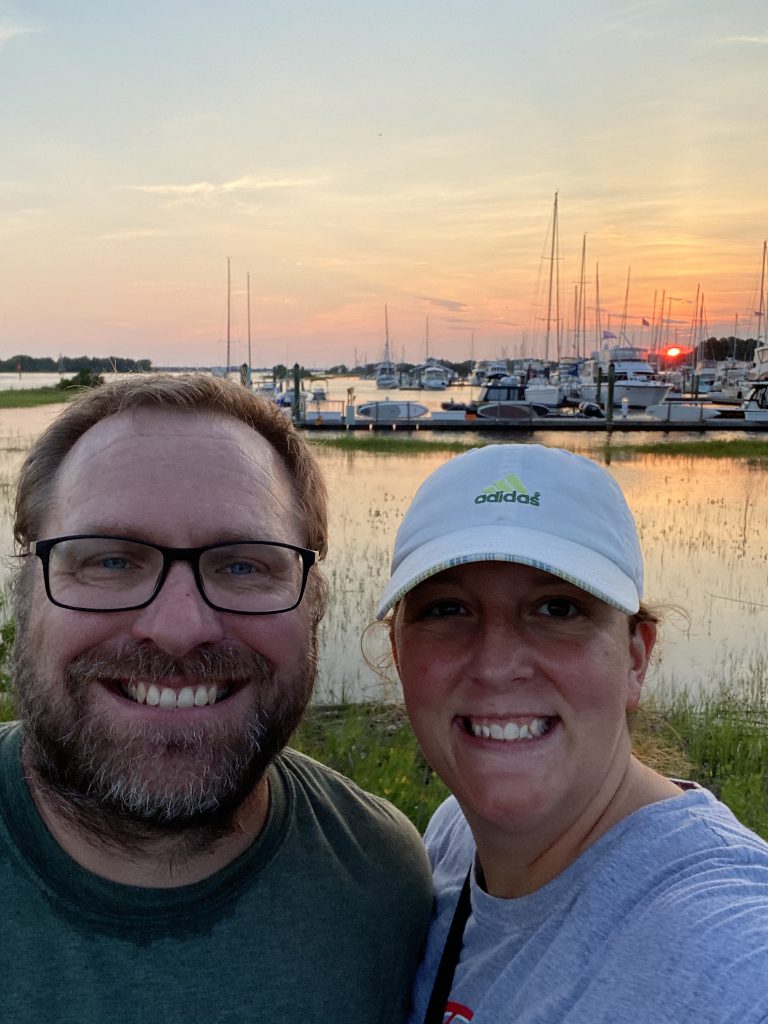 Random photo: our rose bush is blooming again.