Rock You Like a Hurricane
Well…we survived another hurricane. Hurricane Isaias hit Southport as a Category 1 and was much worse than expected. It strengthened right before it came ashore, combine that with a full moon at high tide and you get lots of damage. We watched the storm from our front porch. There was something calming about being outside and being able to see a little bit. The wind came in big gusts and we watched the trees blow around, and watched some fall. There were some eerie sounds and lots of cracking and crashing of trees and limbs. We lost power just before 11pm. During the storm we also had tornado warnings. Turns out, a confirmed tornado came through by the waterfront just about a mile from our house. We stayed up until about 2am just keeping an eye on things in our yard. I got up at the crack of dawn that morning and was on my bike riding around to inspect the damages by 6am. The storm surge was fierce. Most of the waterfront restaurants suffered extensive damages. The city issued a curfew which lasted through Wednesday. They also have Bay St (waterfront road) blocked off to traffic until clean up and repairs can be made. The Southport Marina also suffered tons of damages. Most of the boats were packed like sardines up against each other, some got washed up into the marsh, and there are even some unaccounted for. Luckily, we didn't suffer any damages at our house. We had a couple of trees come down and lots and lots of debris. Here are some pictures from my ride around town.


This was the Thursday before the hurricane. The water was so rough a couple of days before the storm.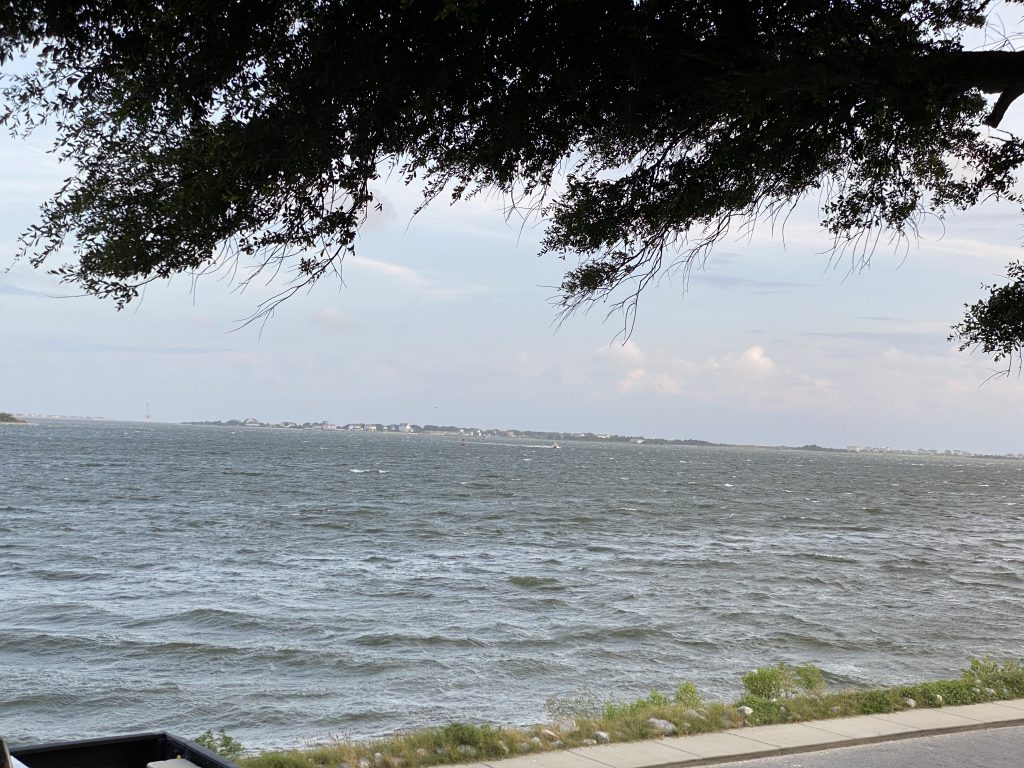 This was Friday, still rough. We were also able to see two ships, one coming and one going.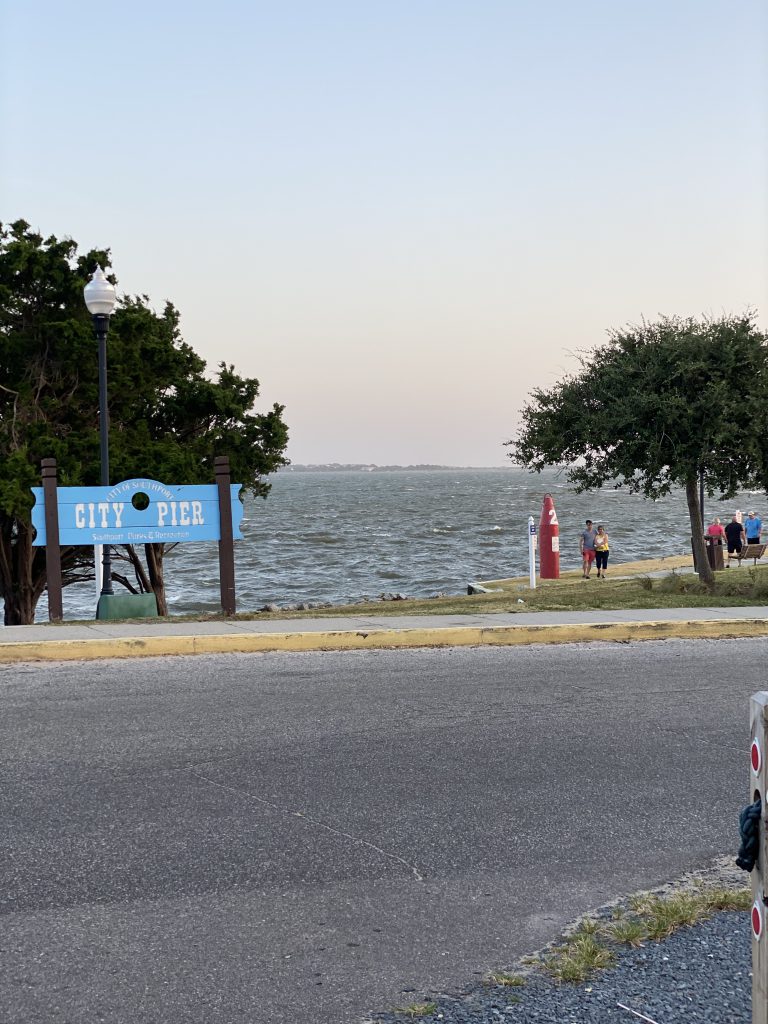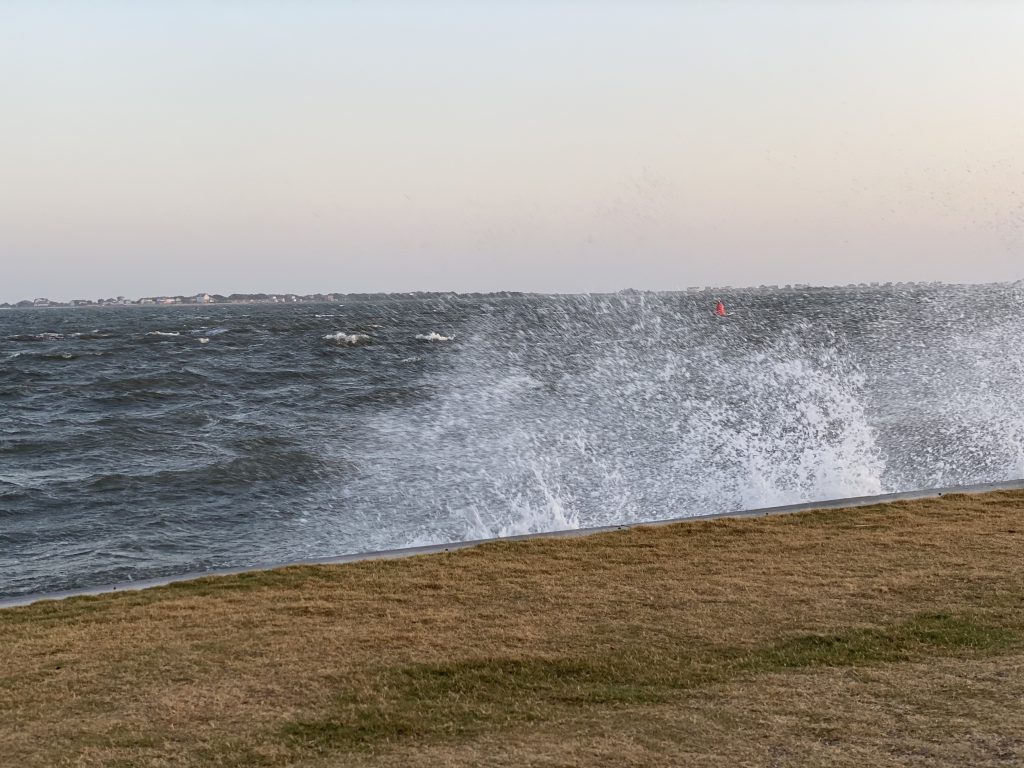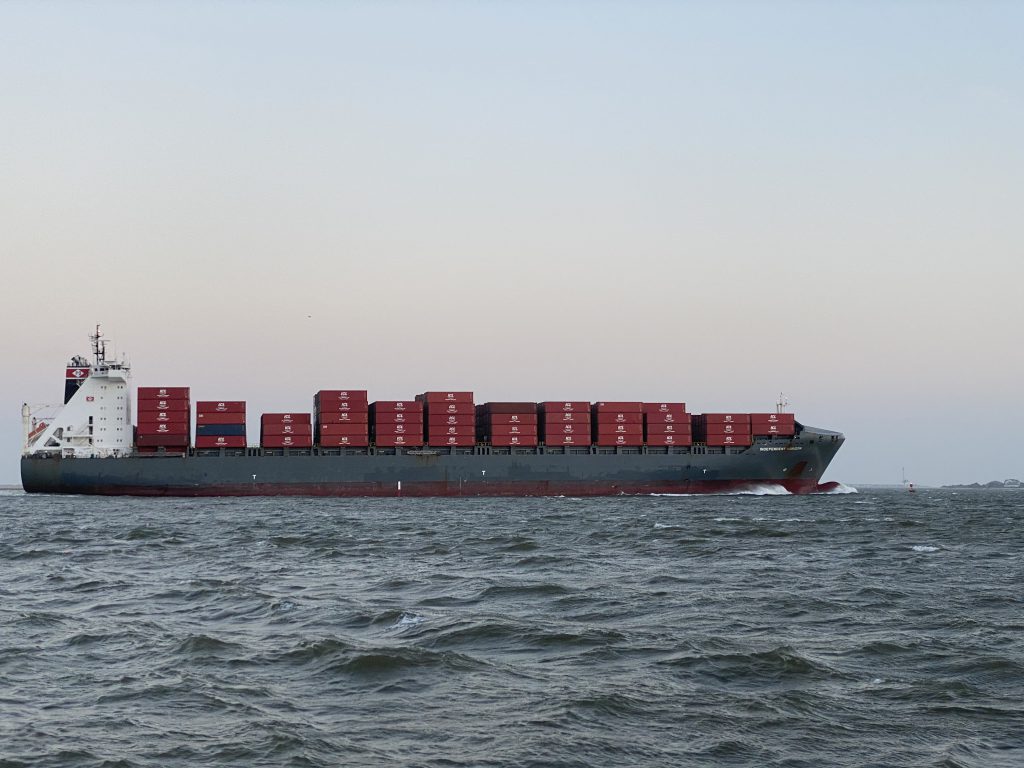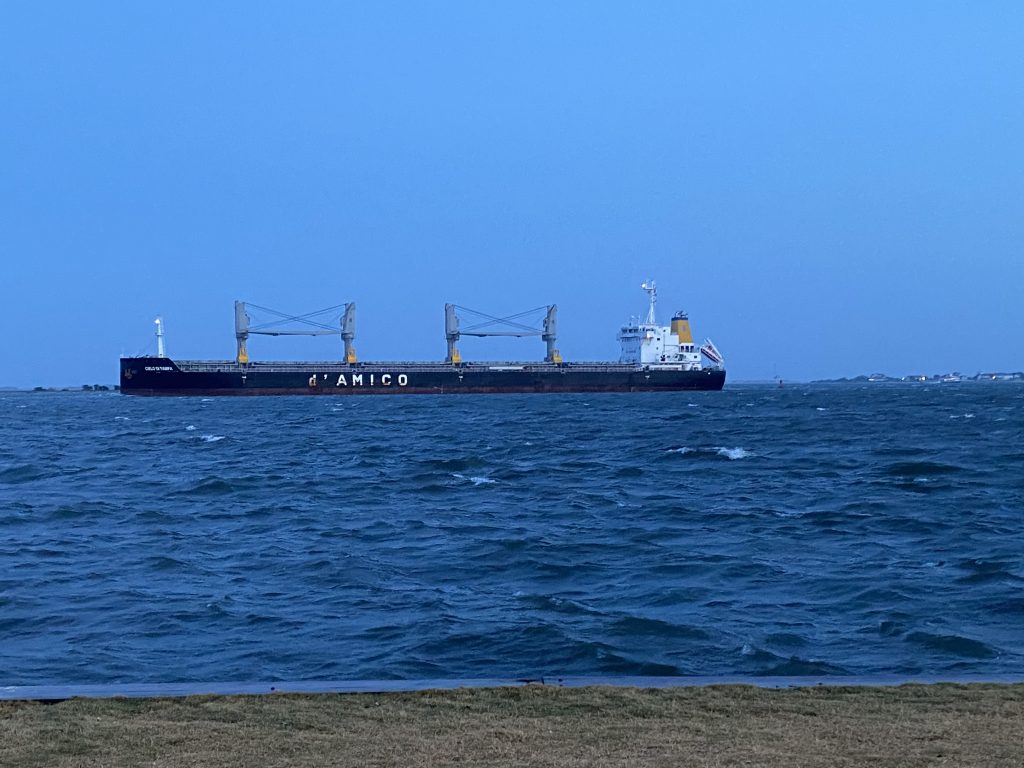 This is my new Hurricane shirt.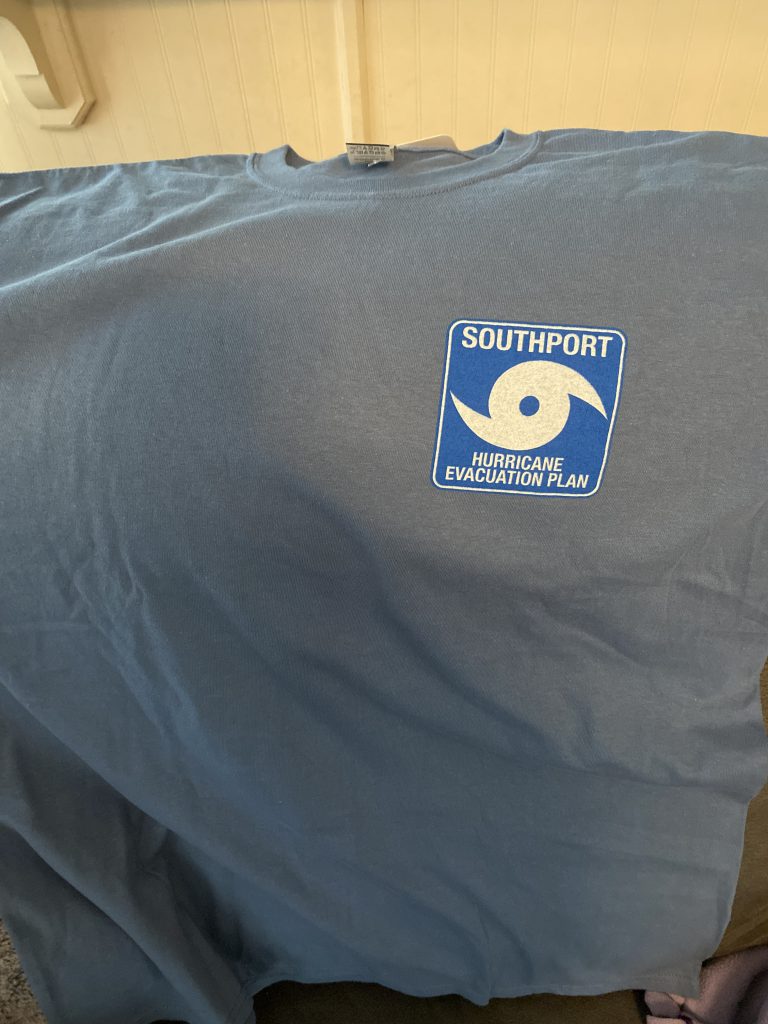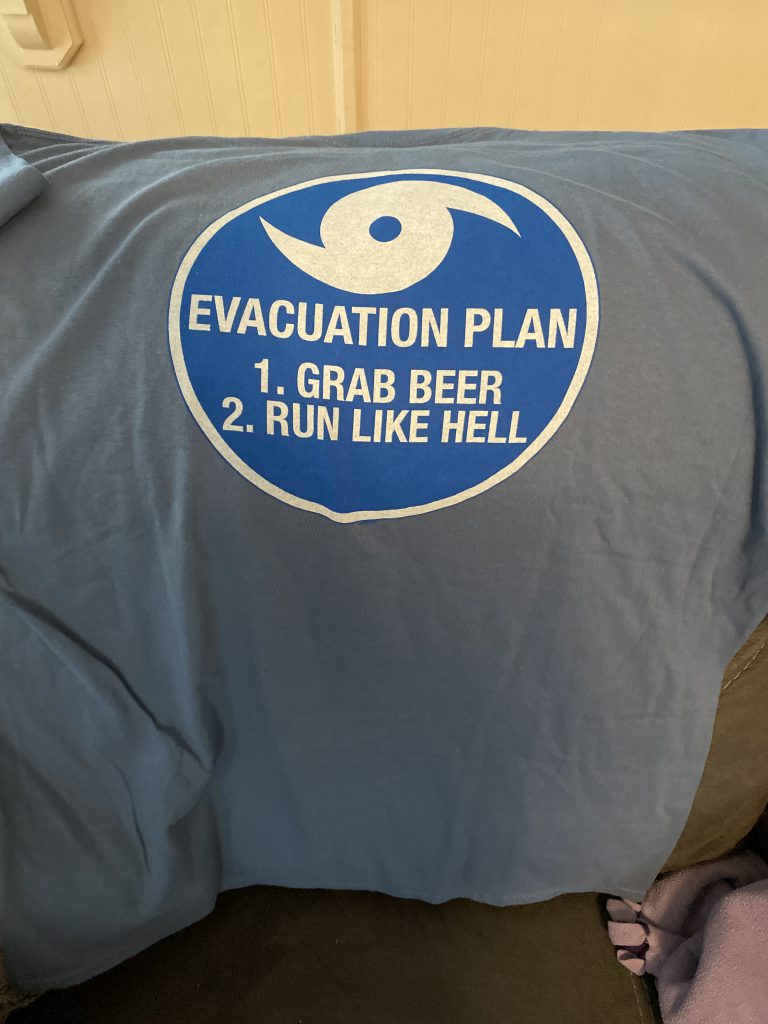 This was Saturday. Much calmer!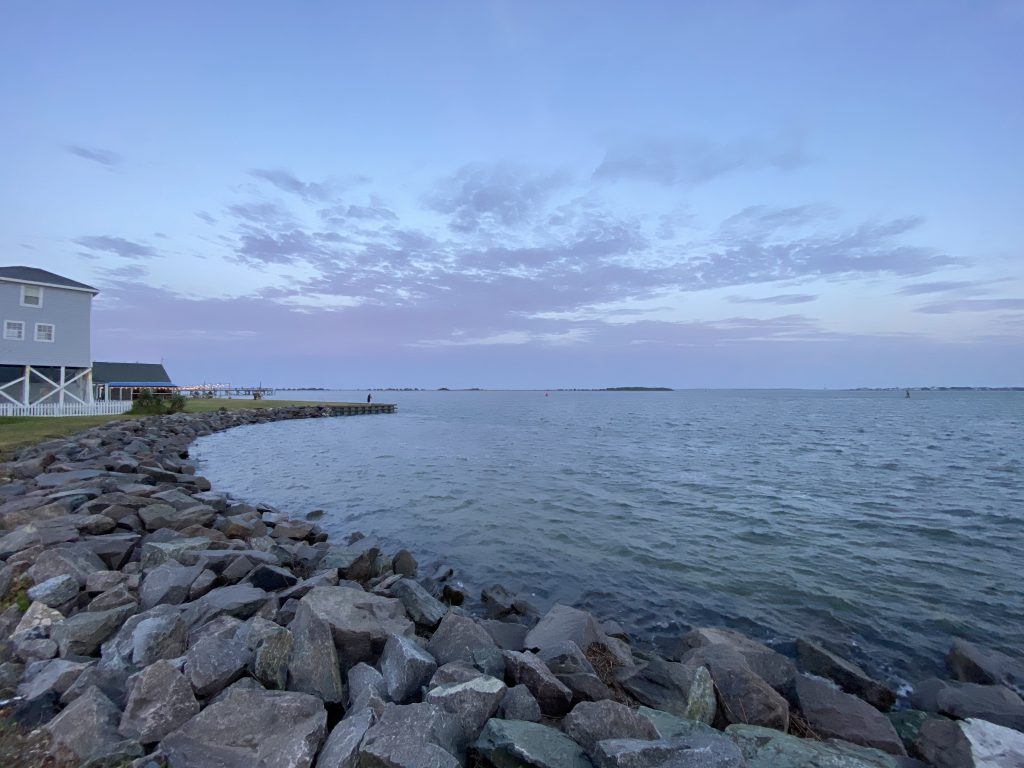 They got new hurricane flags to fly at the waterfront. They were supposed to go on the weather tower, but they haven't put the new one up yet.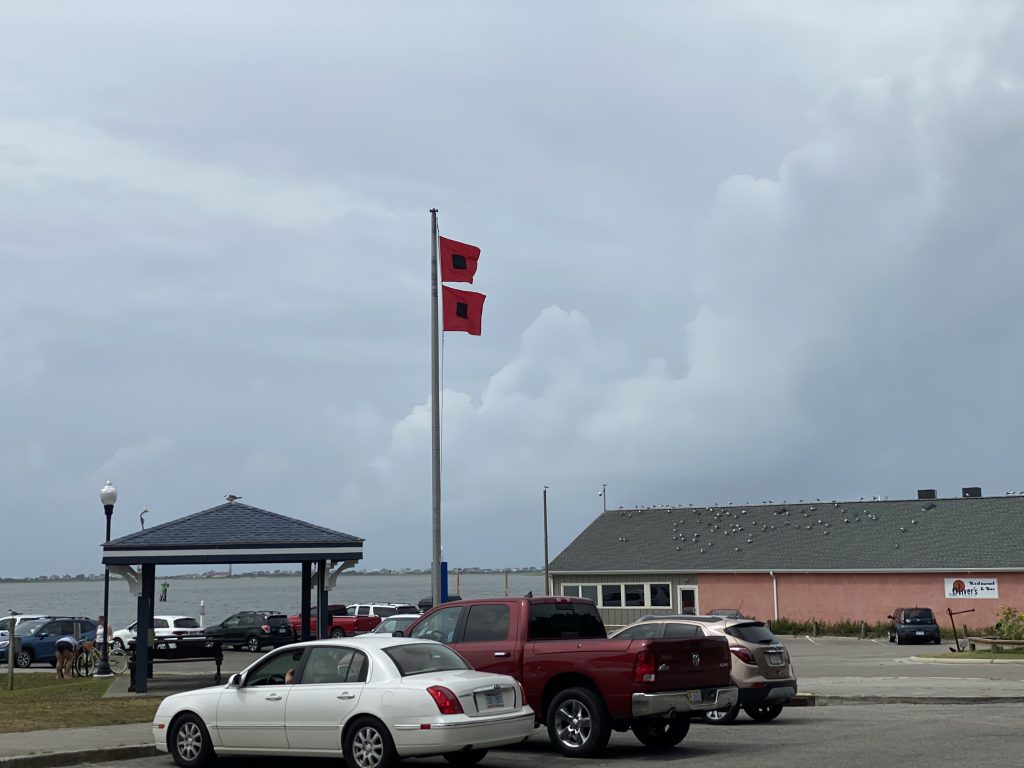 They were temporarily removing some of the floating docks by American Fish and Provision Co. The dock that I was standing on when I took this picture is no longer there.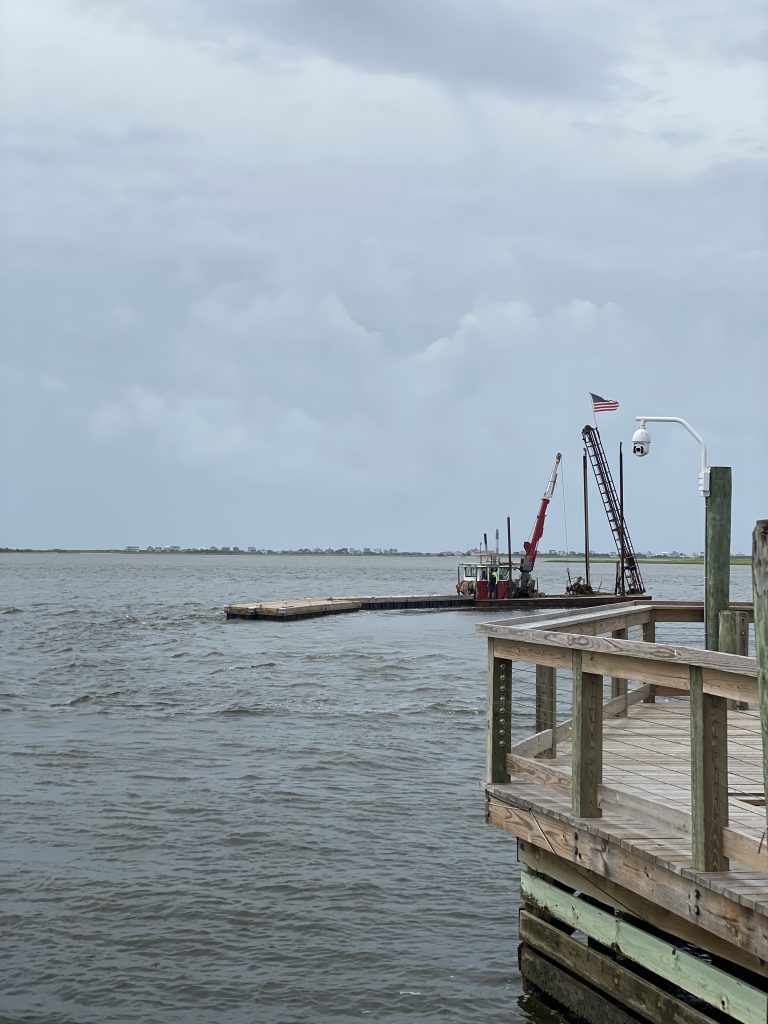 The forecasted point of landfall. Basically right on top of us.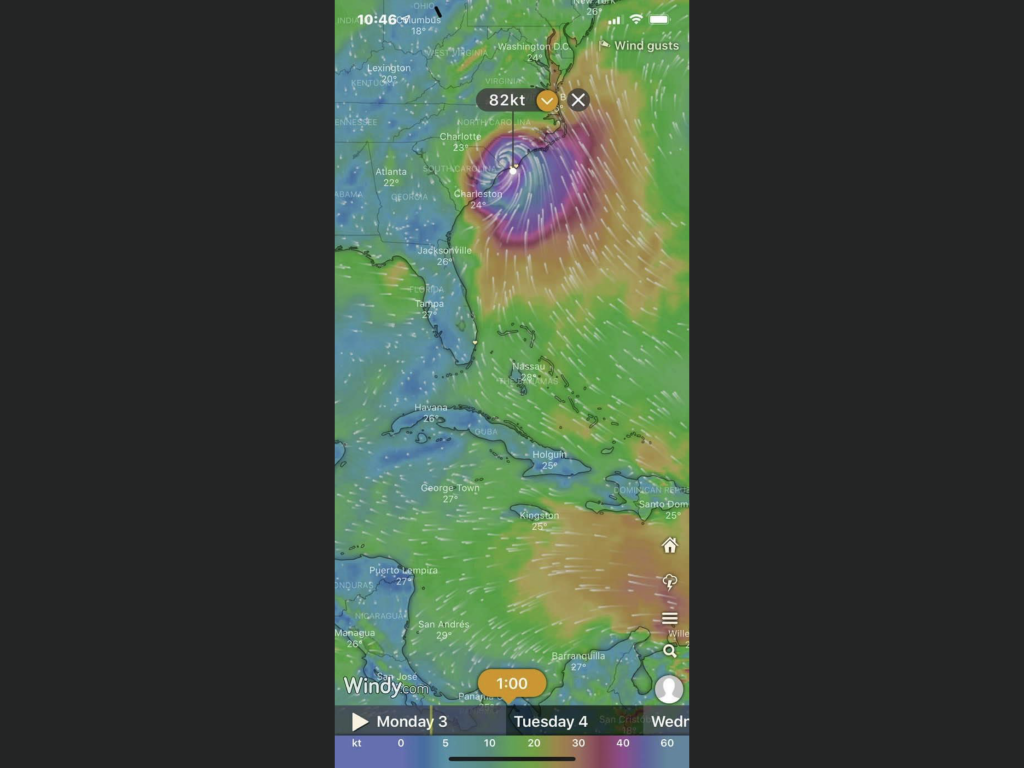 The day of the hurricane. We rode down to the waterfront before it got dark to see how things were. We couldn't ride to most parts because they already had it blocked off. The water level was already pretty high up on the dock and pier and the waves were pretty big. At this point it was raining really hard.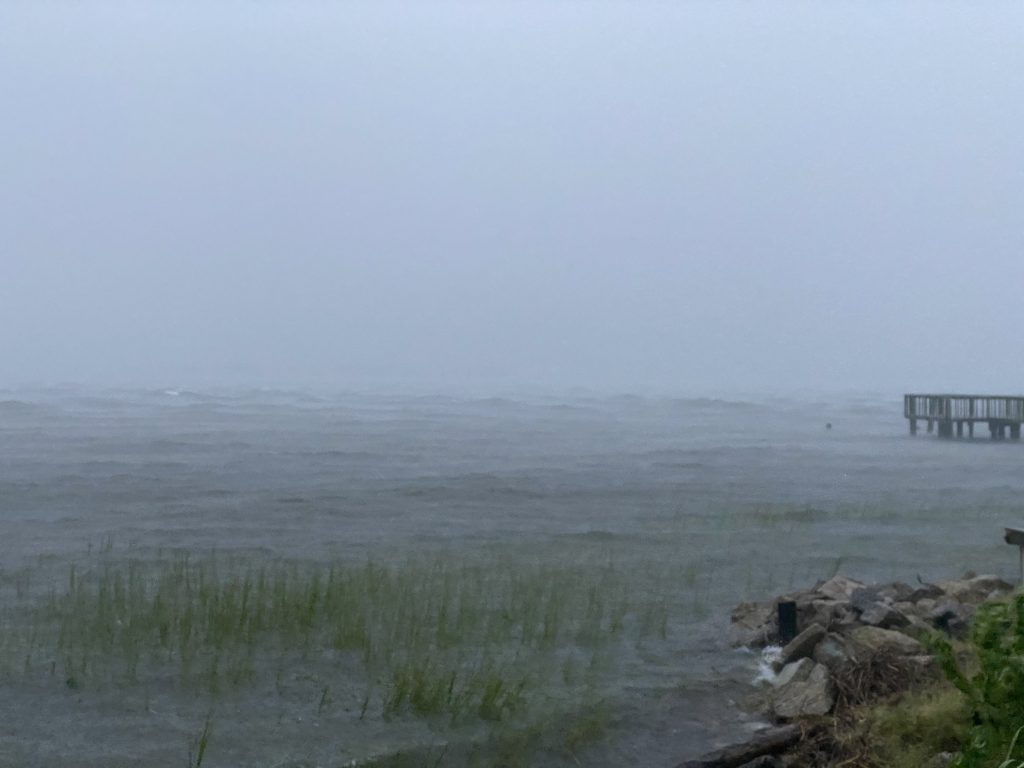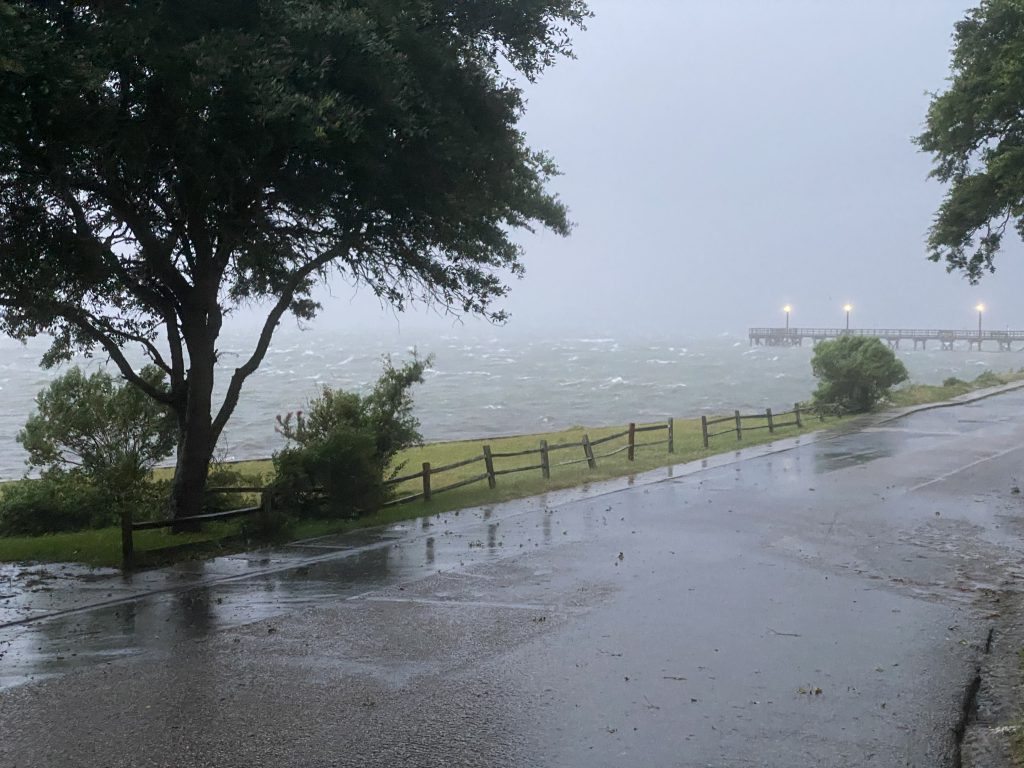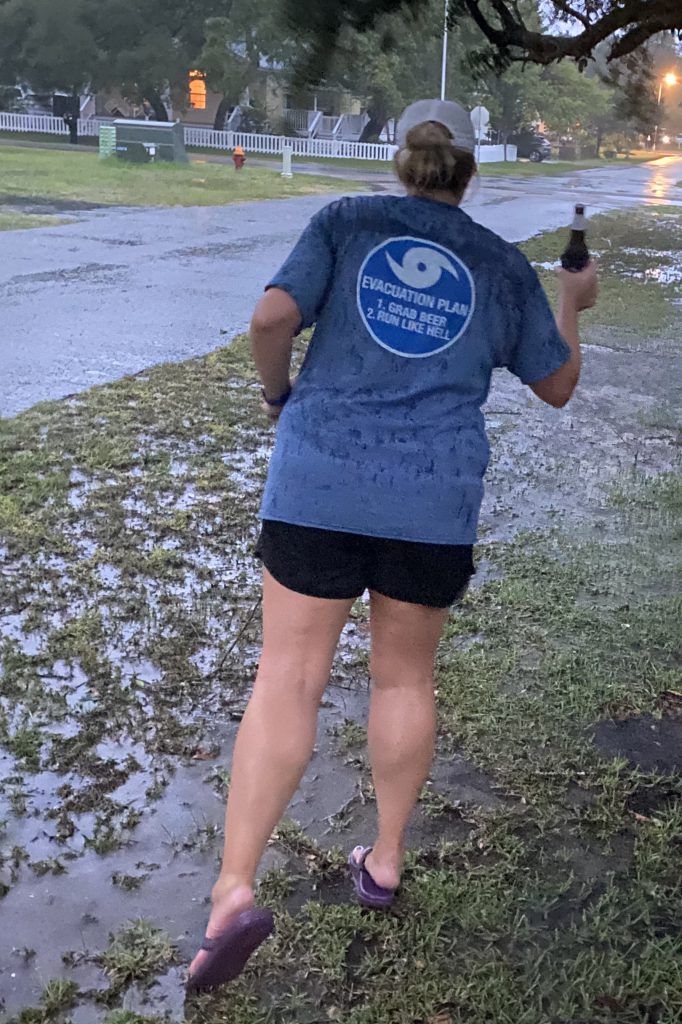 The morning after the hurricane:
These are pictures from our yard.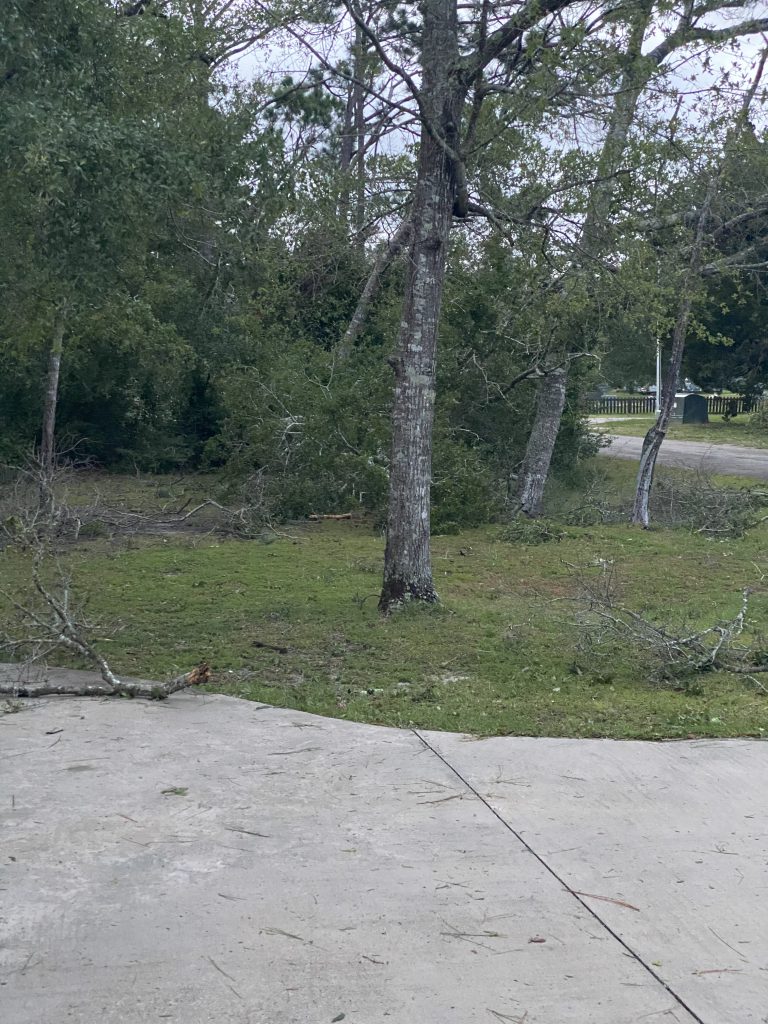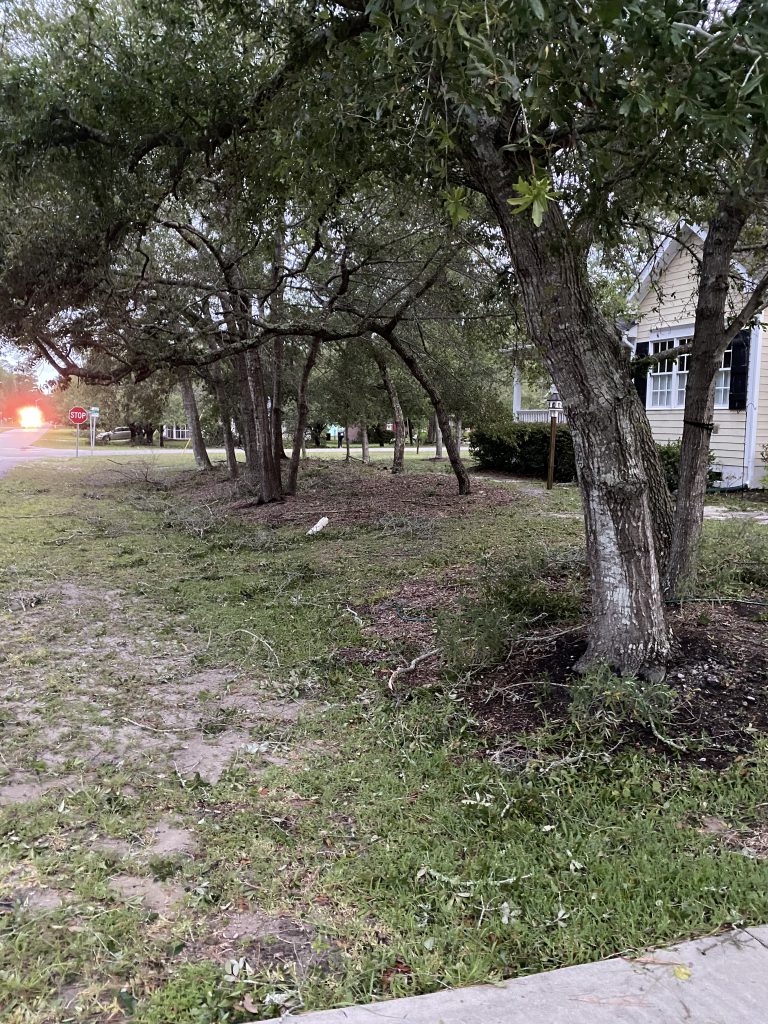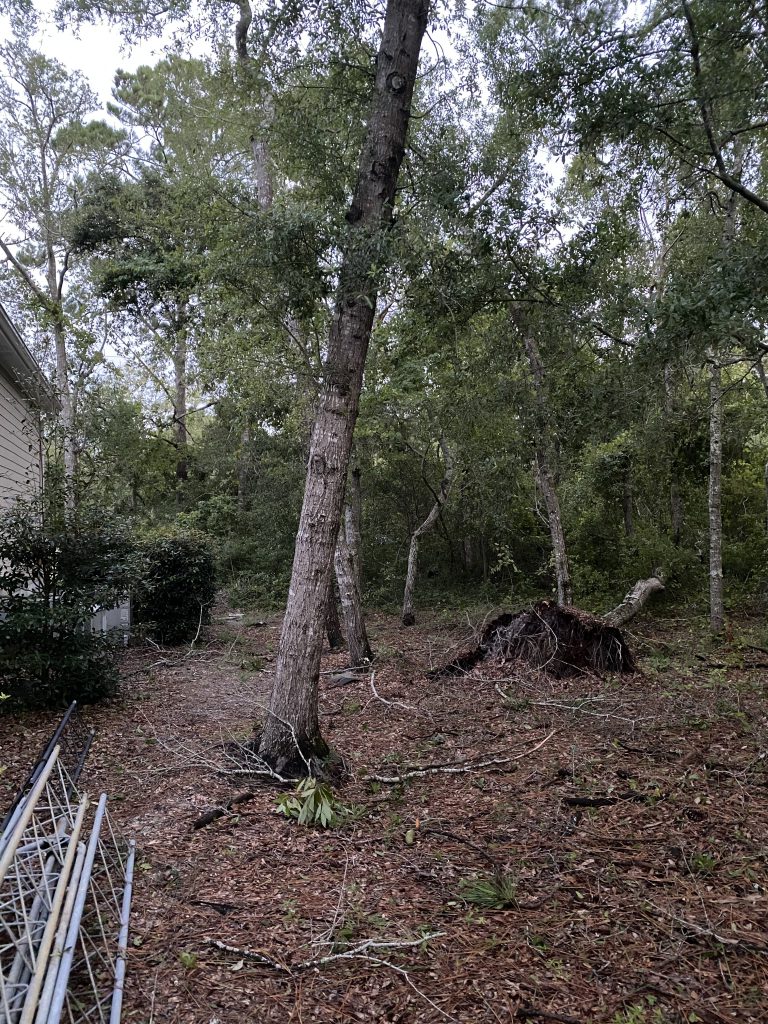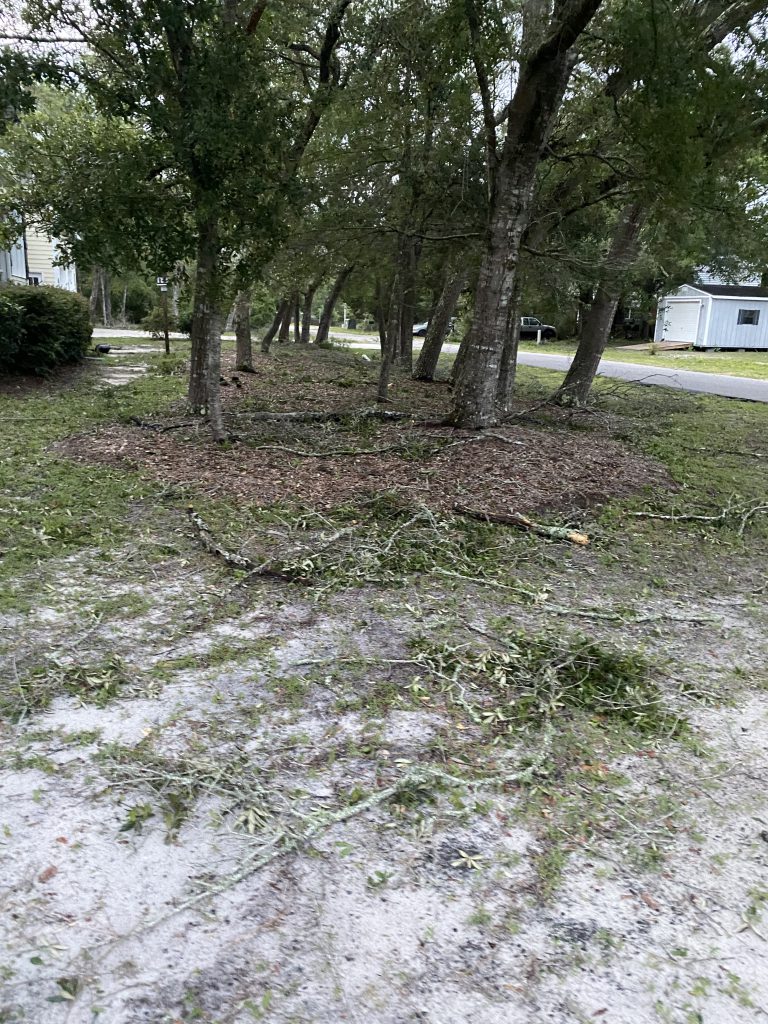 A very large tree fell on the Jeep of our neighbors across the street.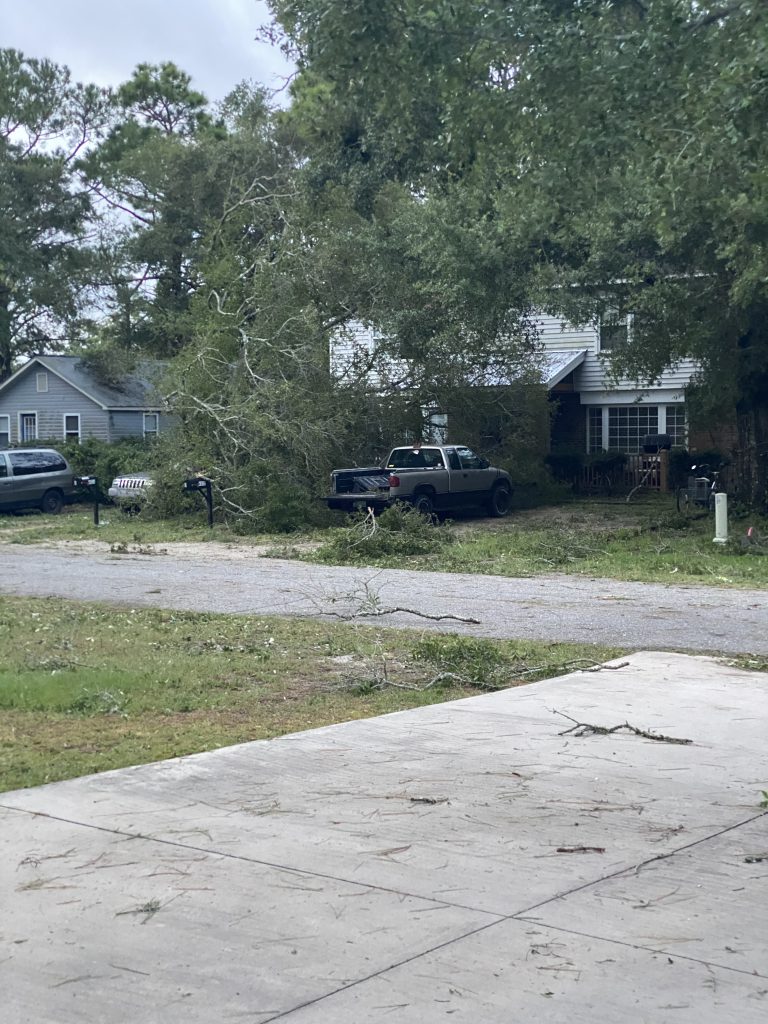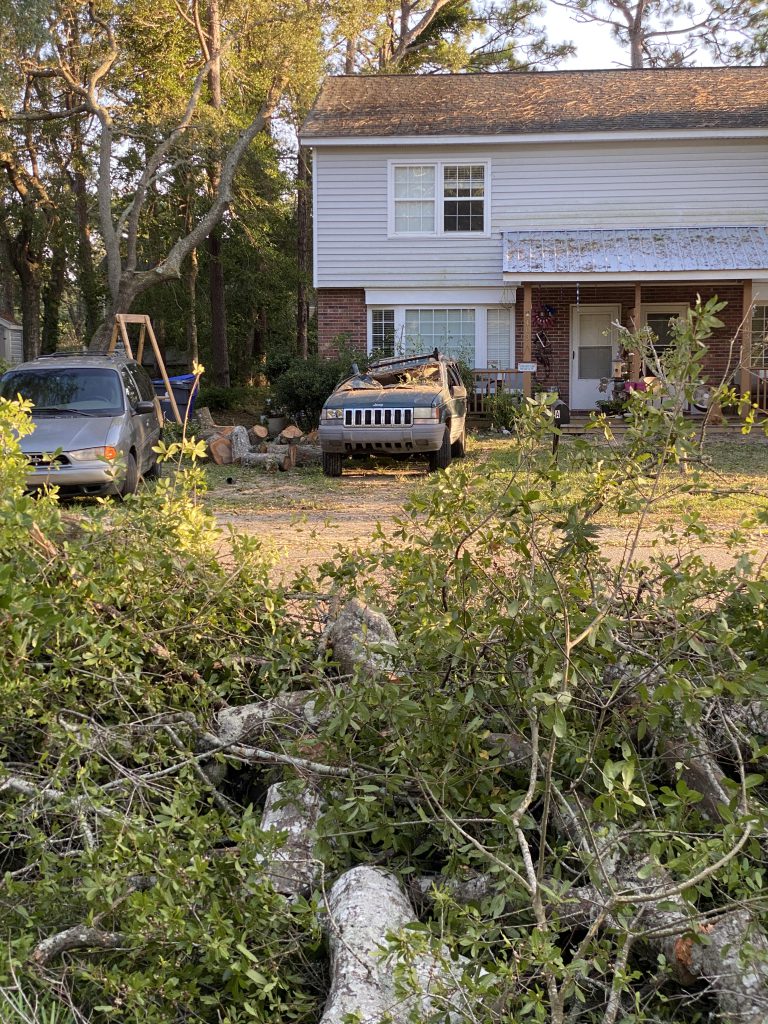 These are from my bike ride around town.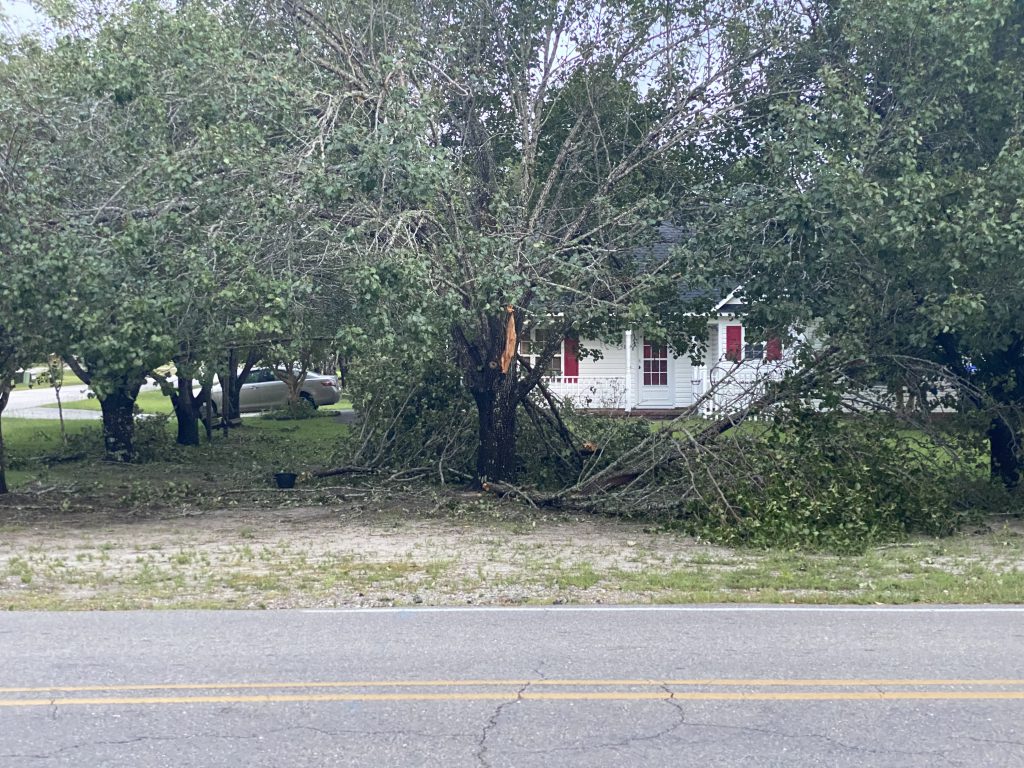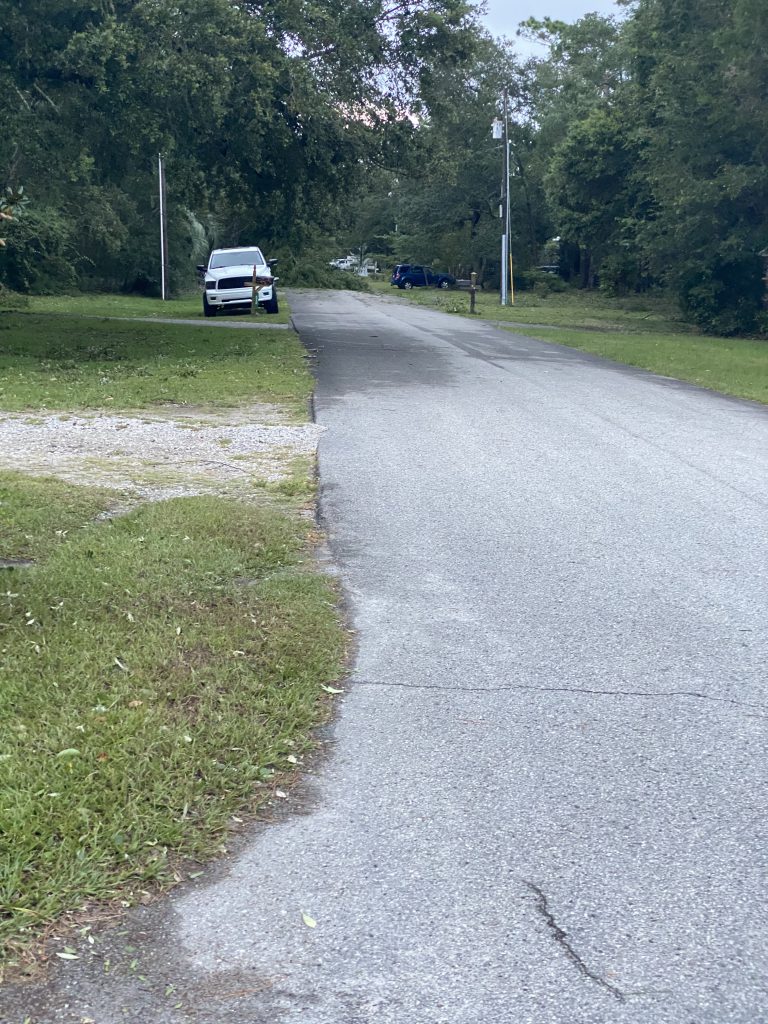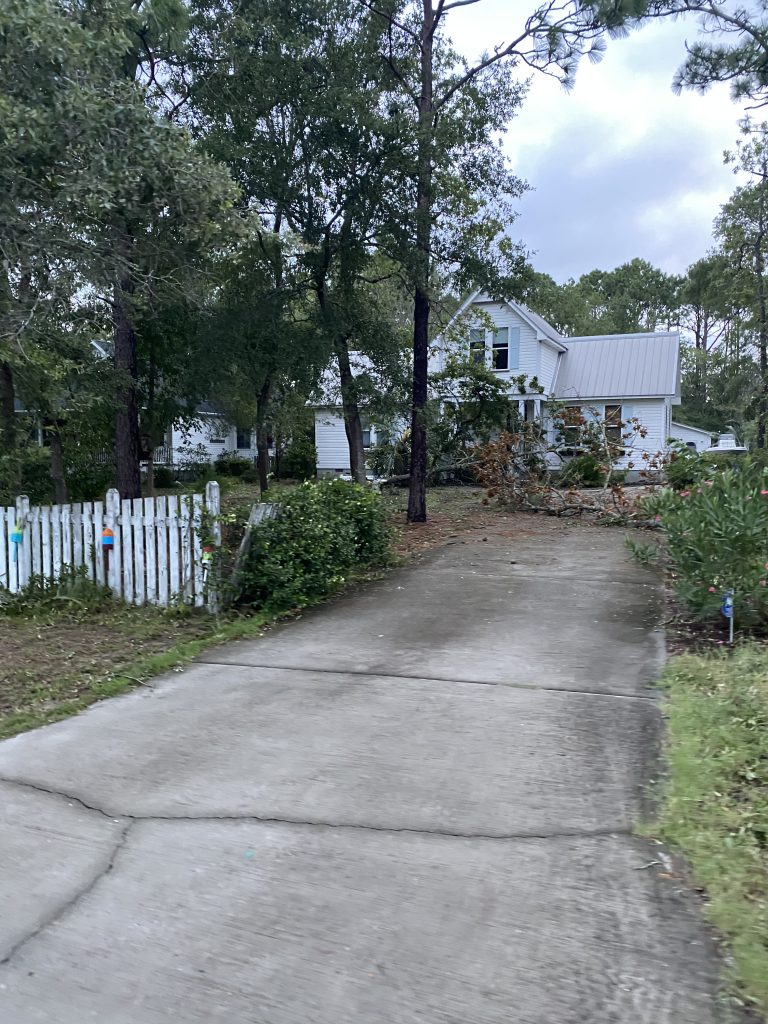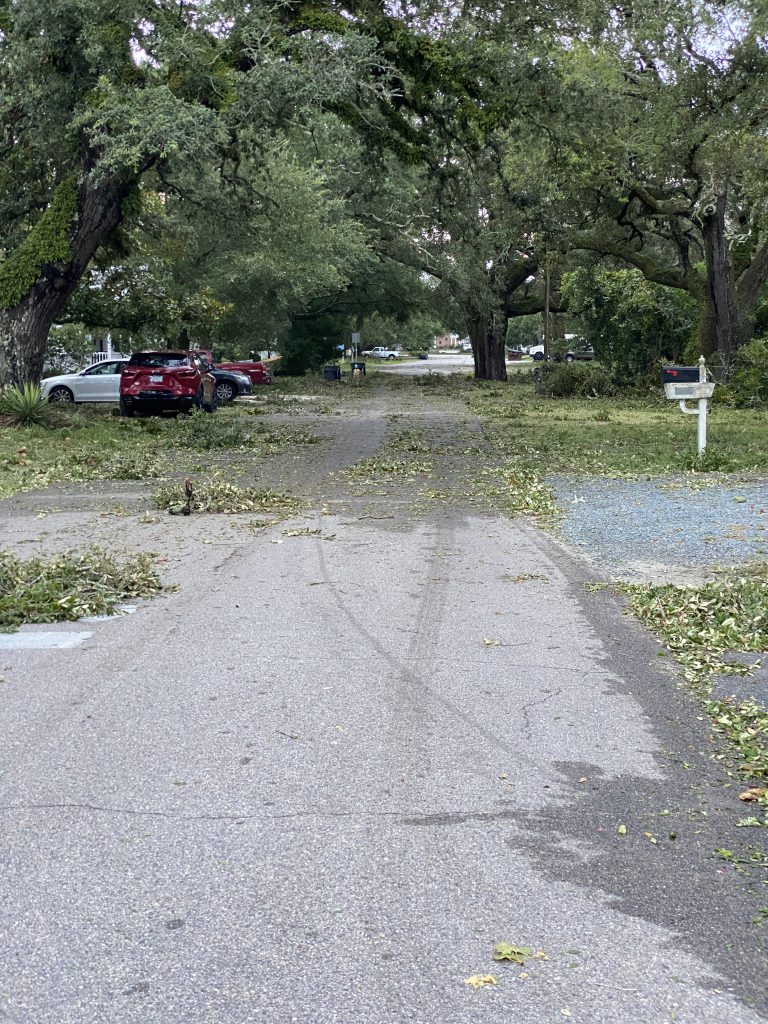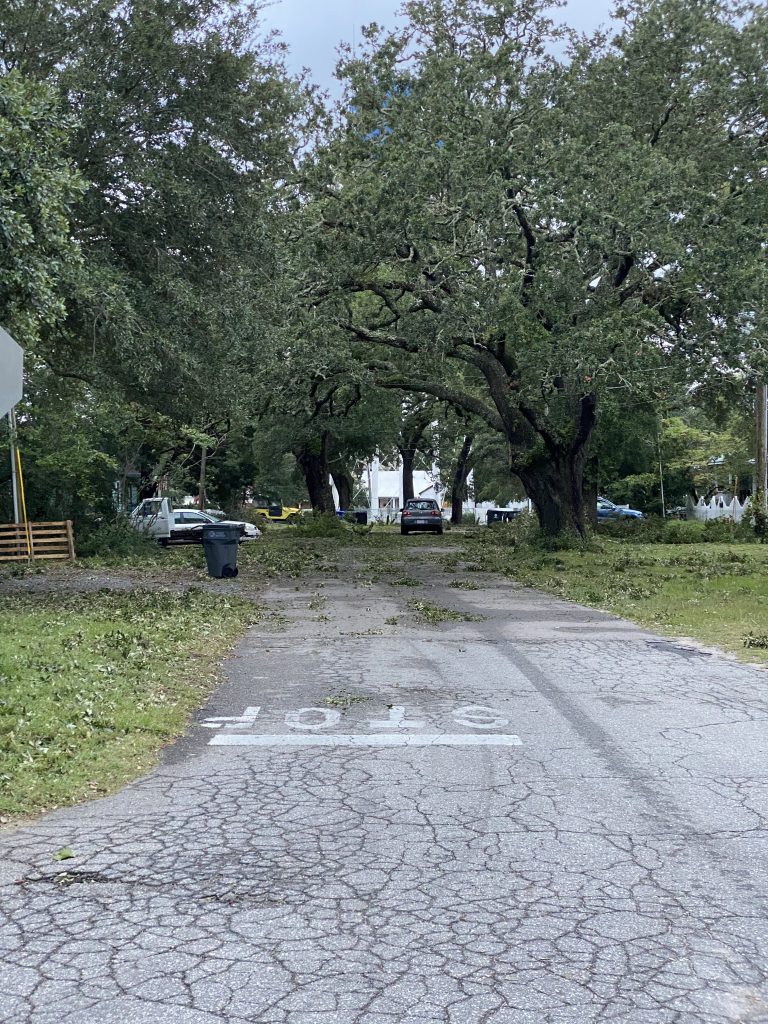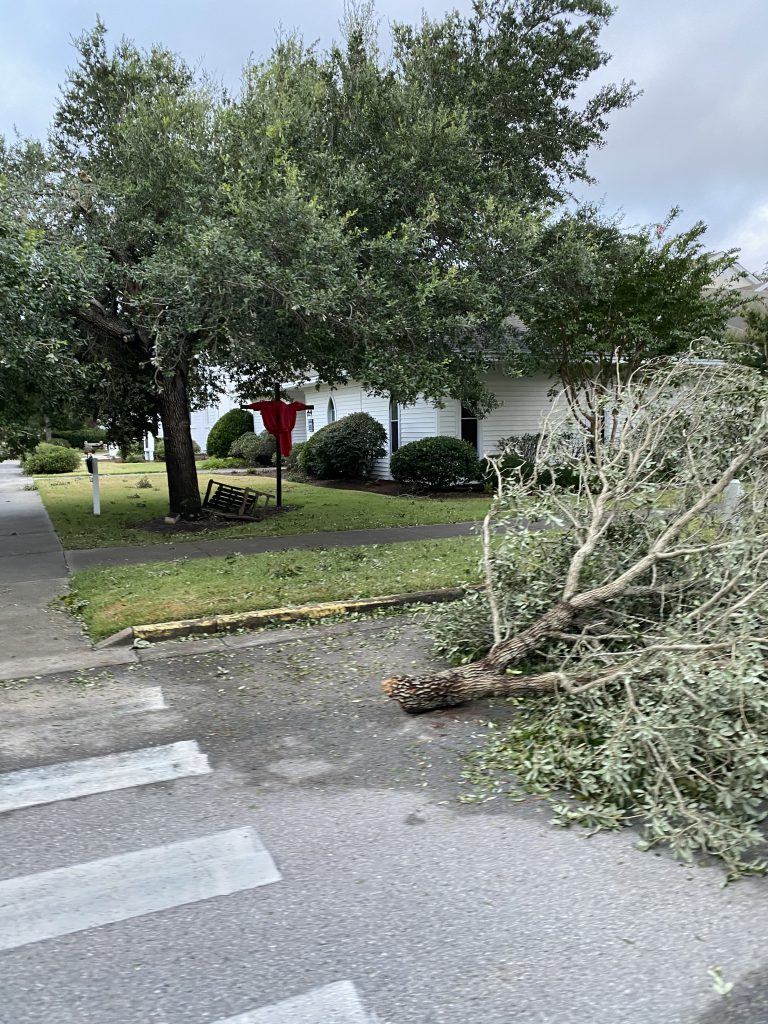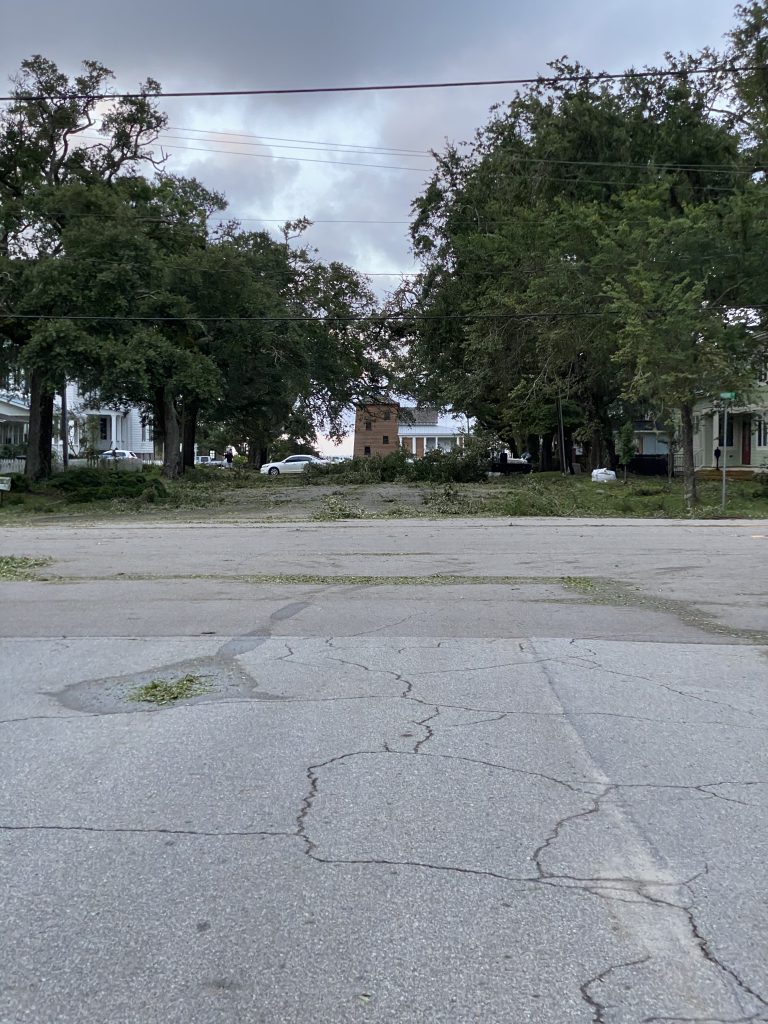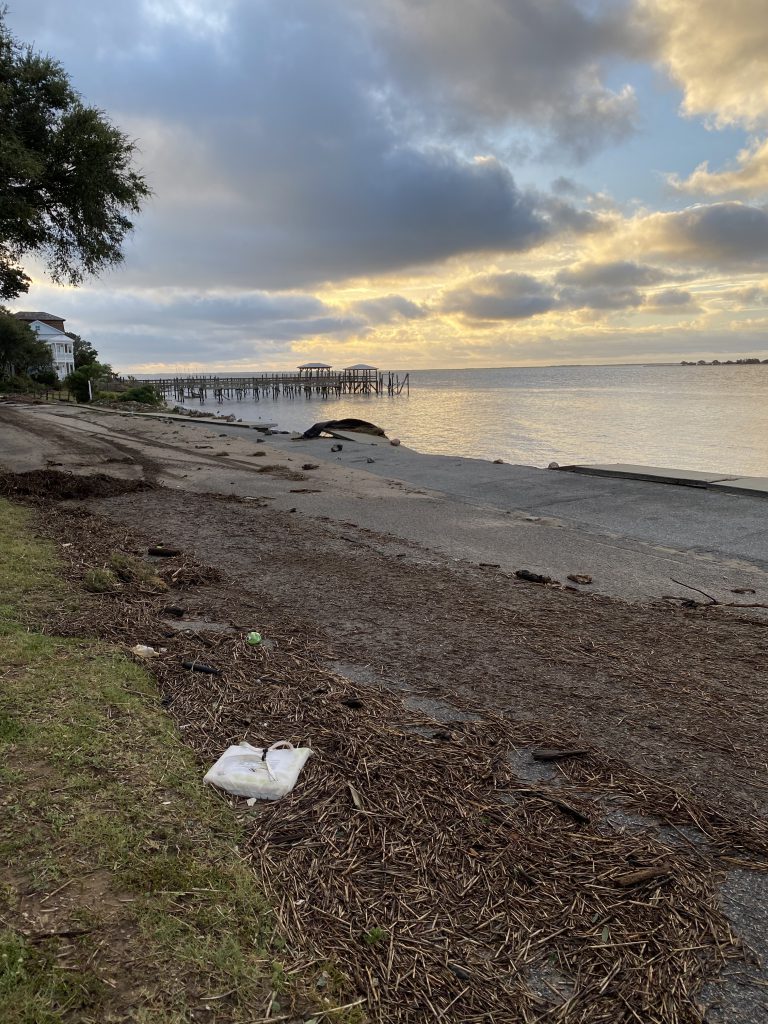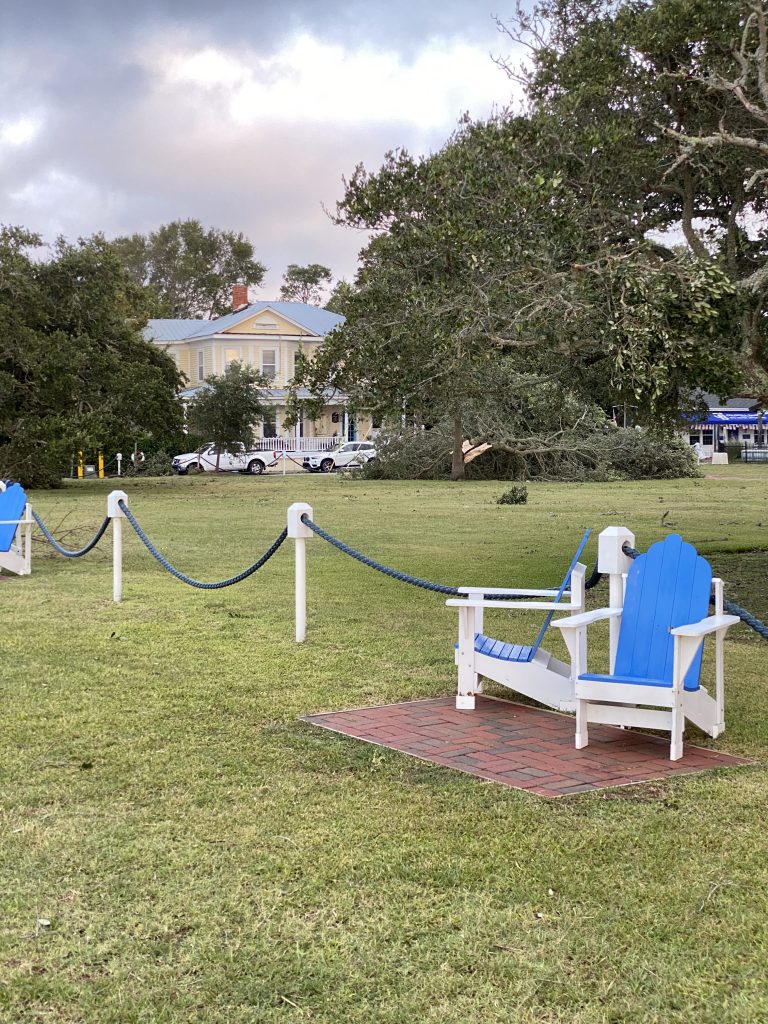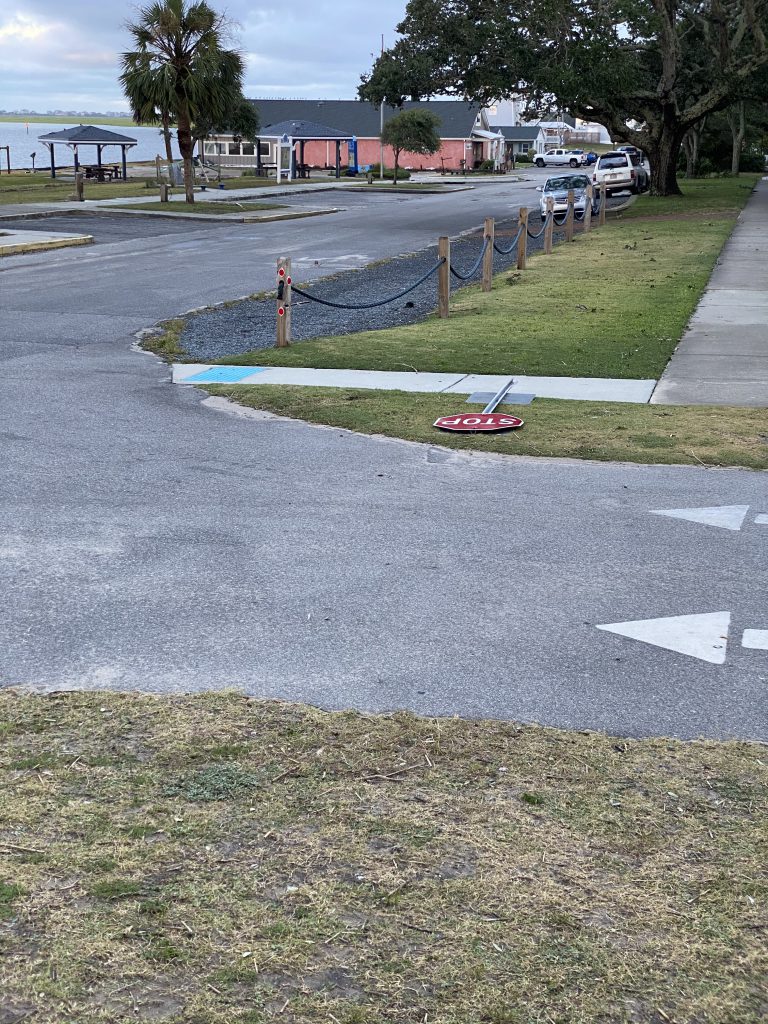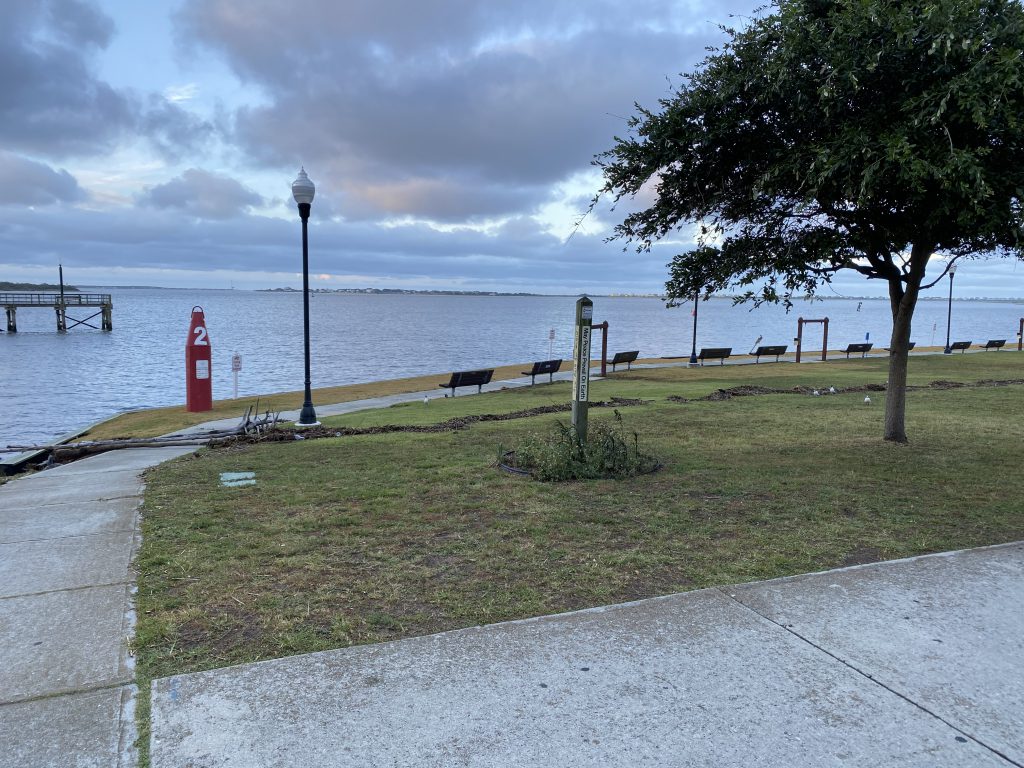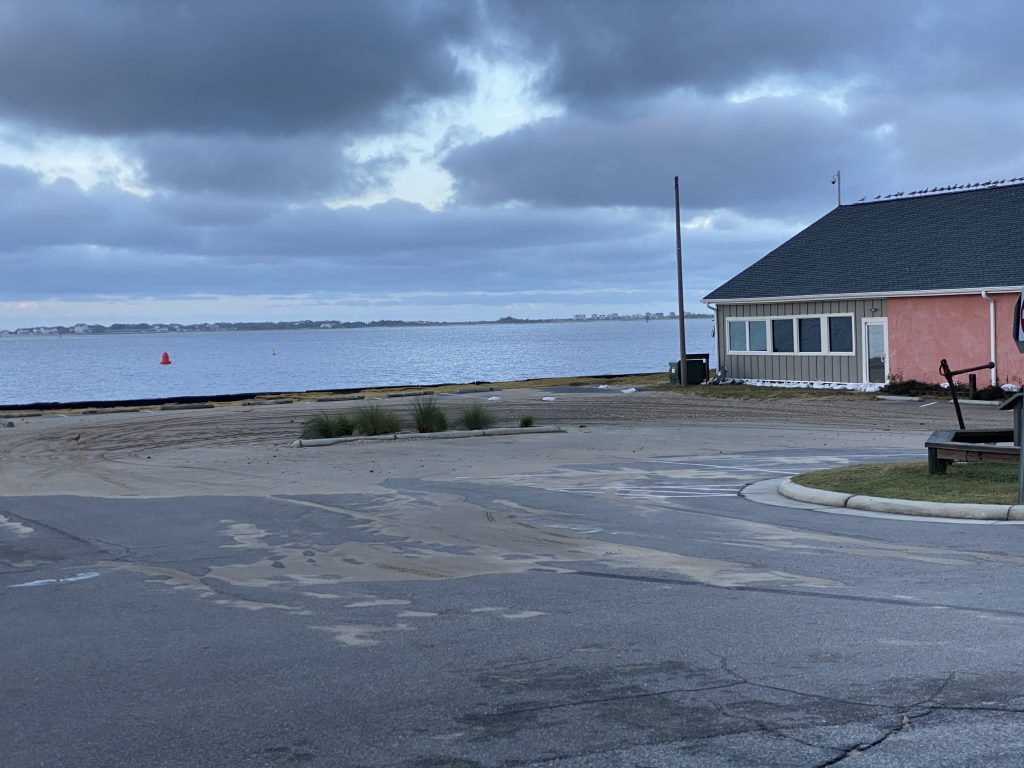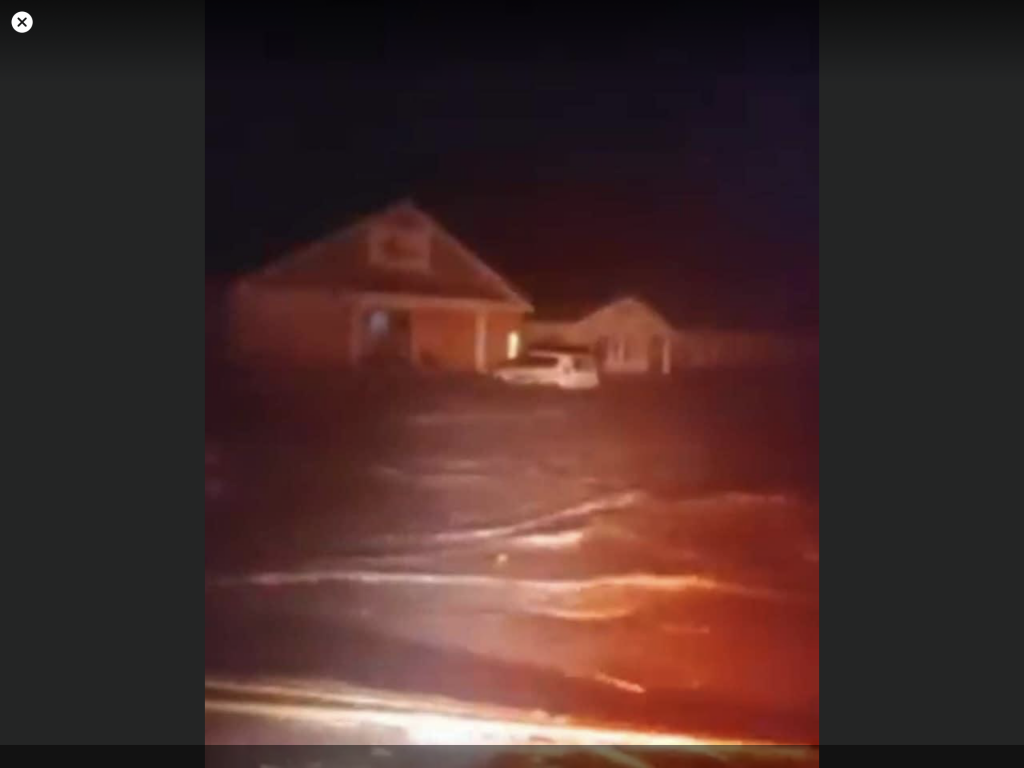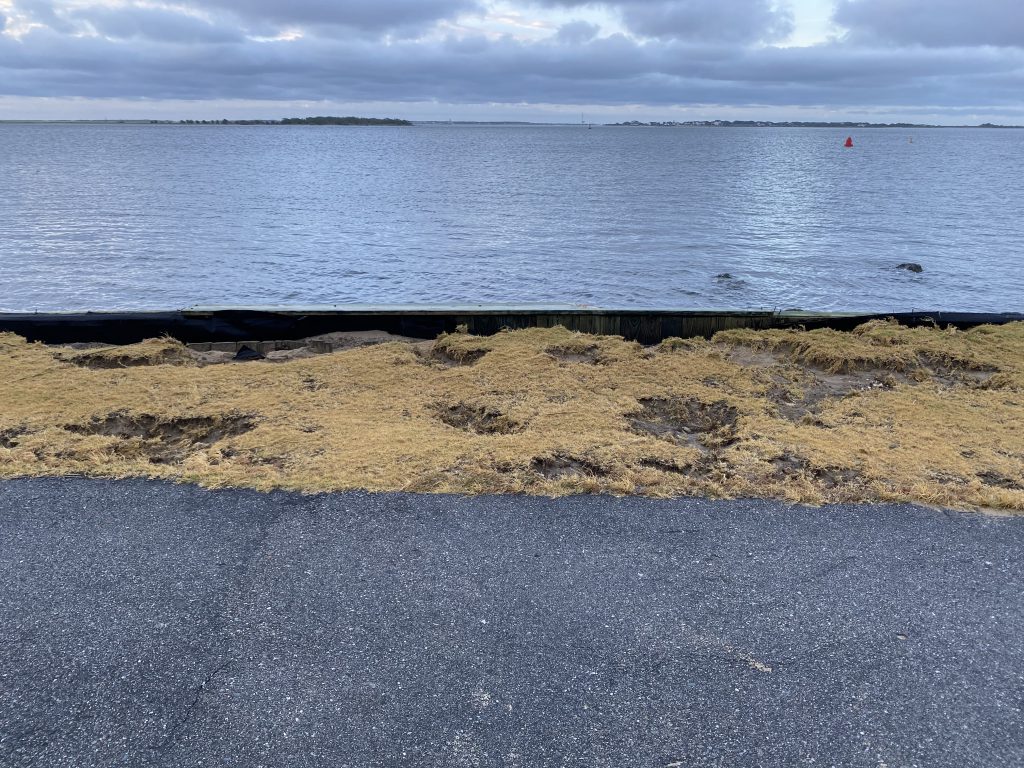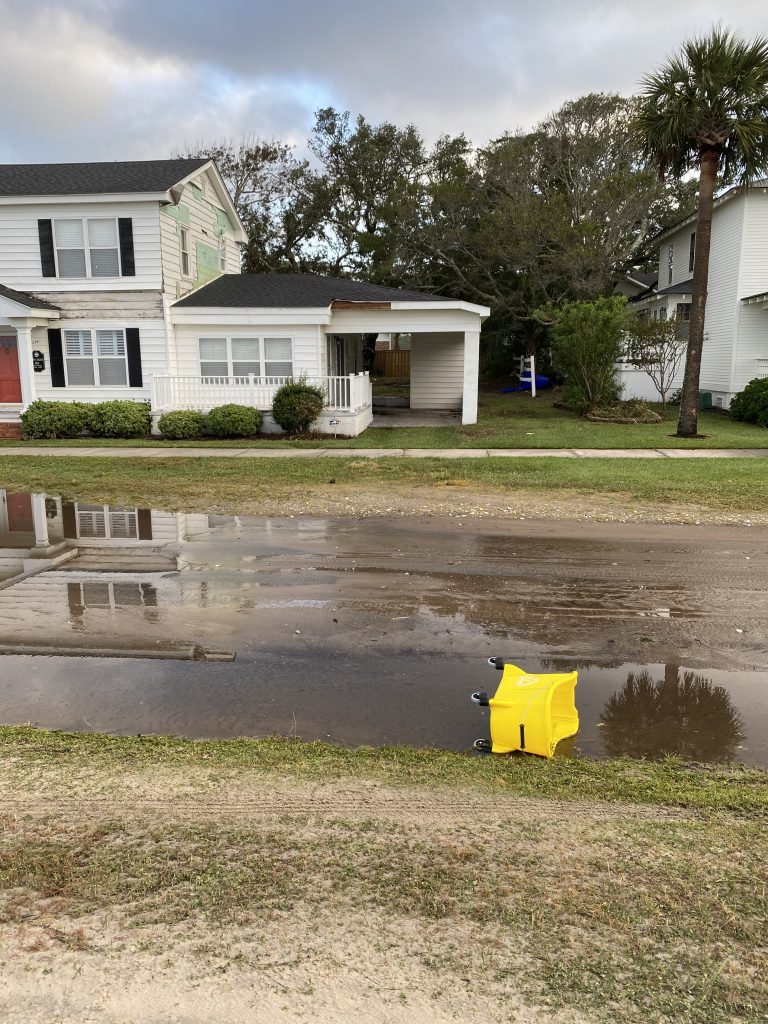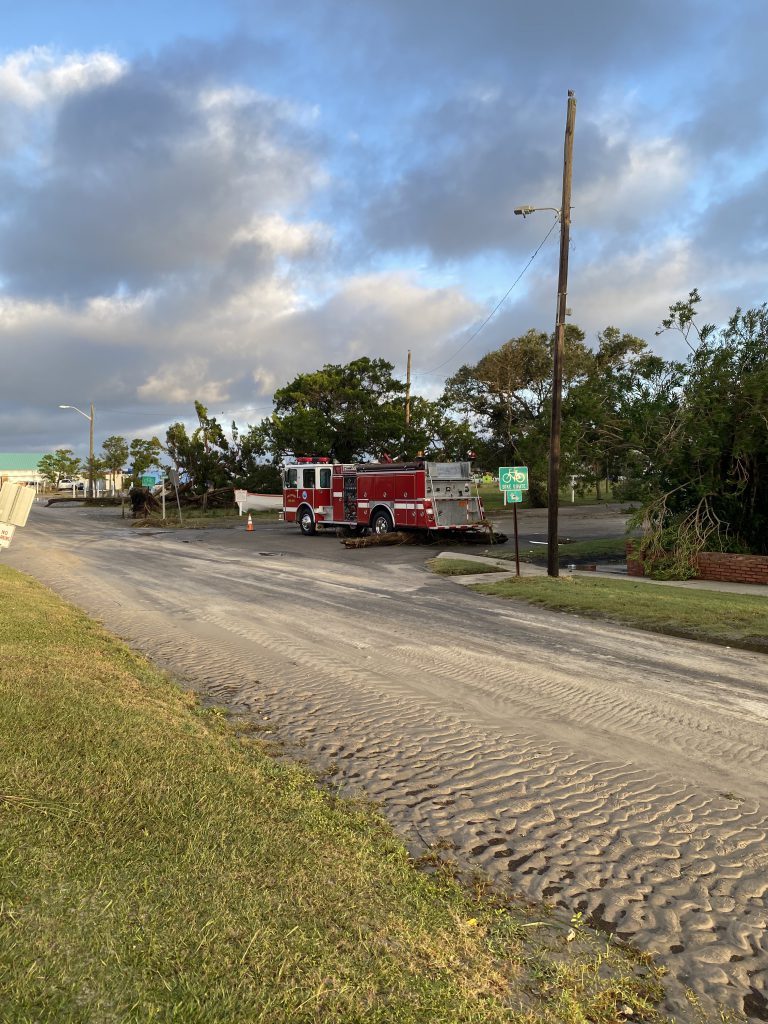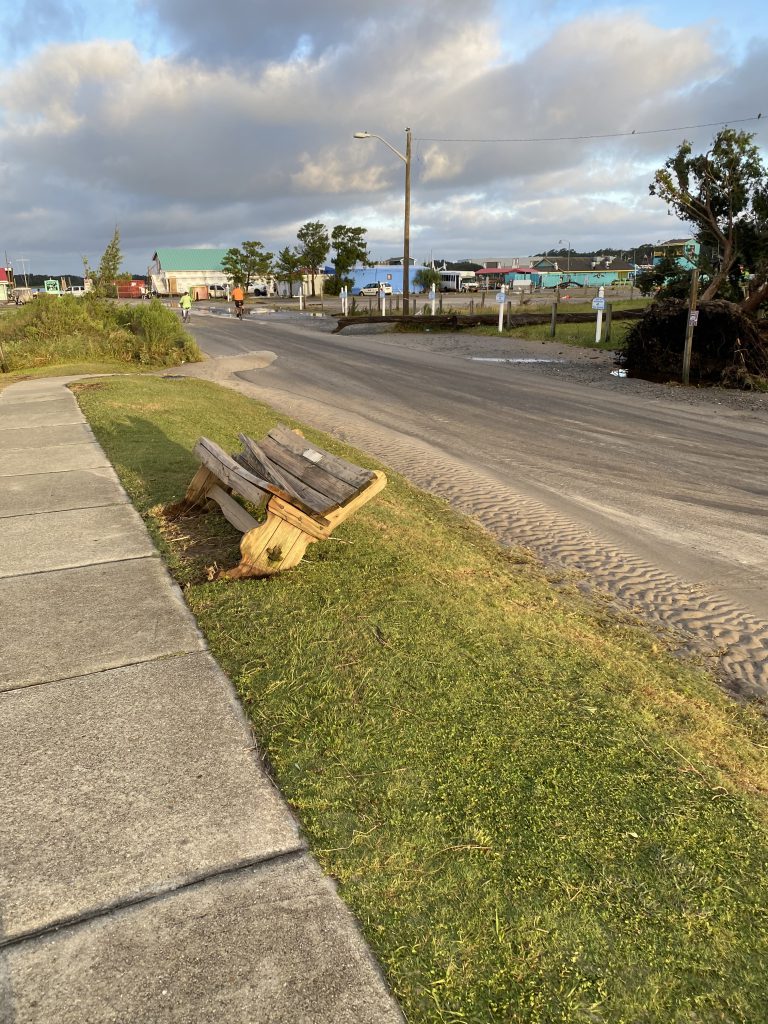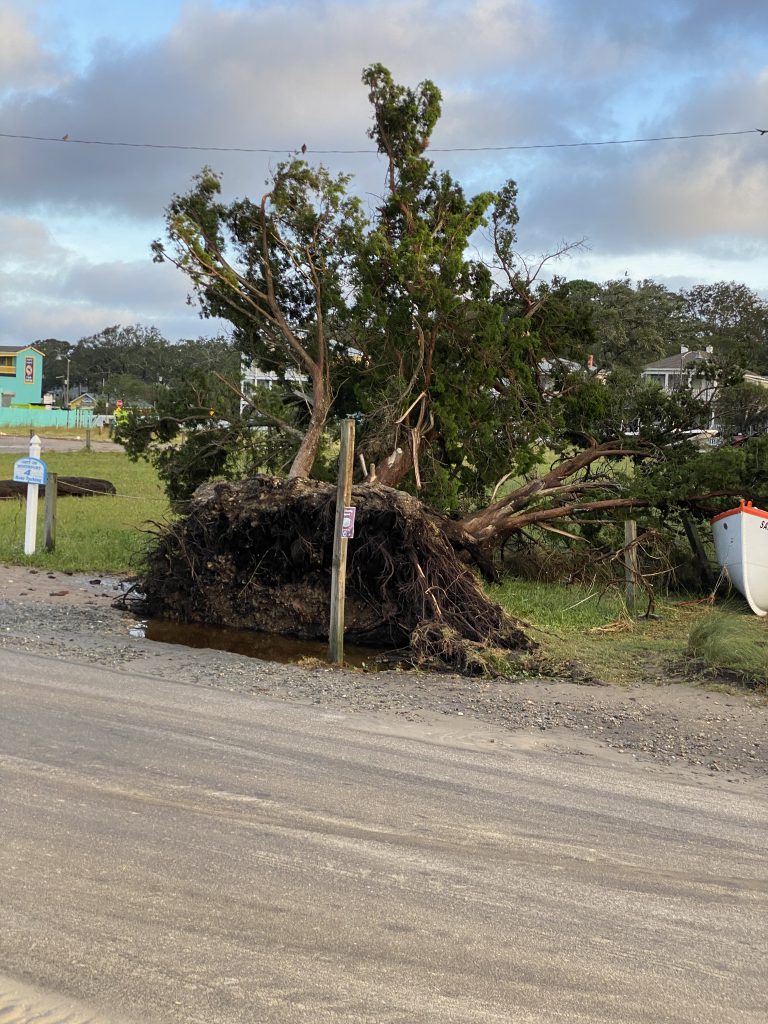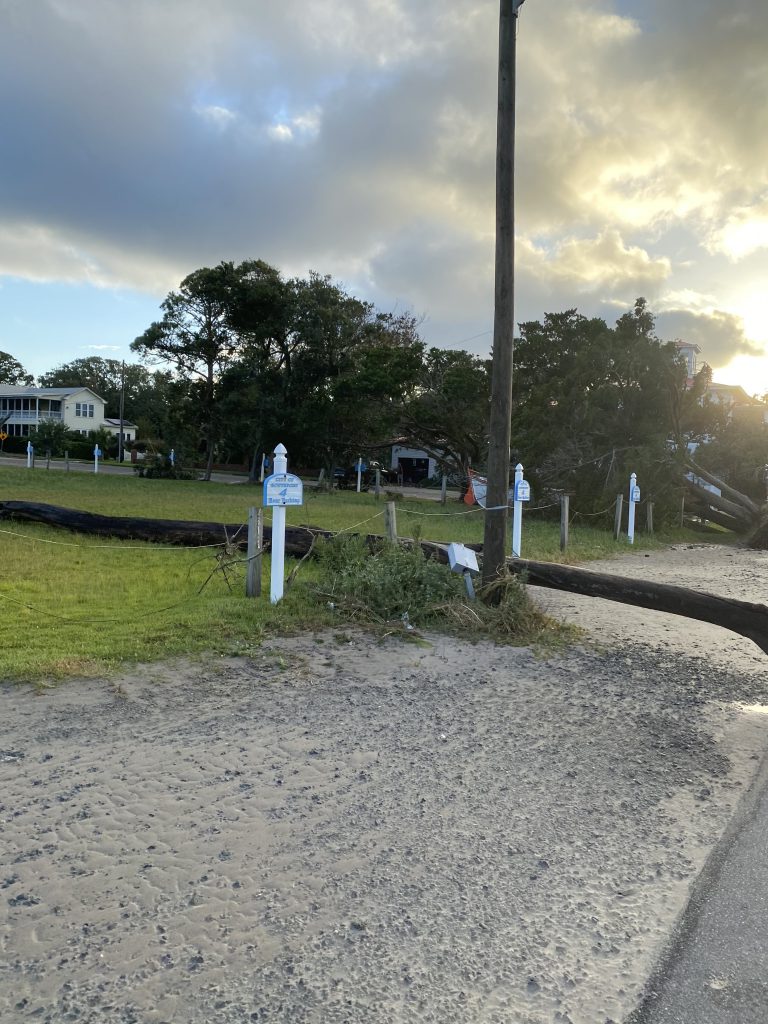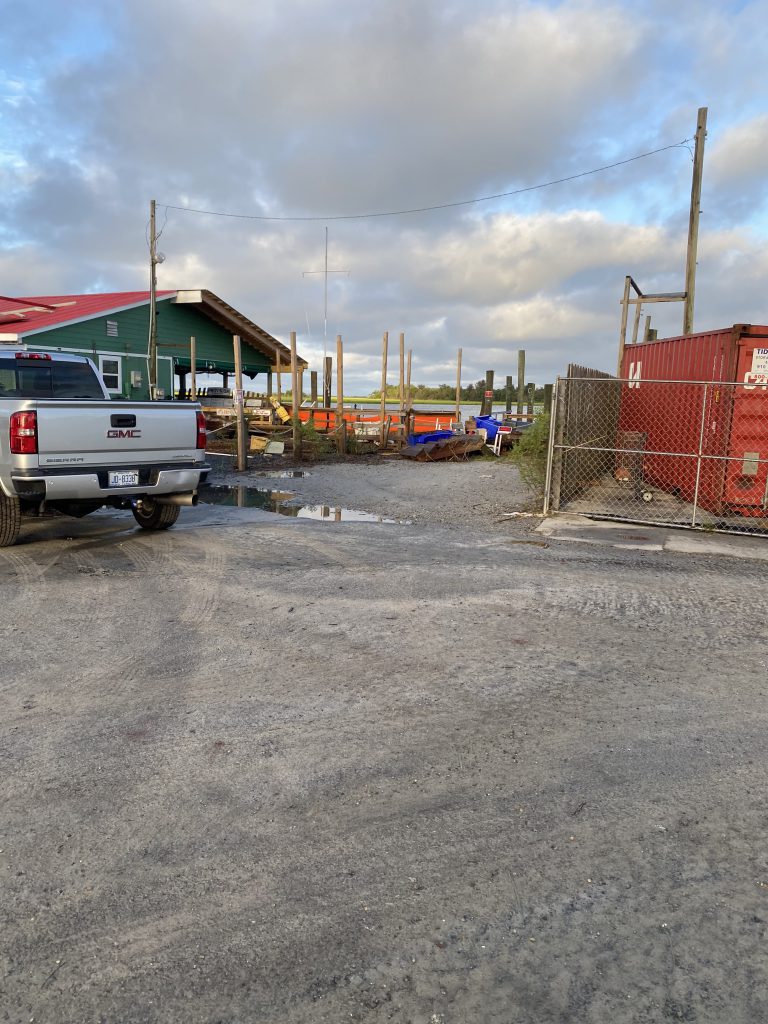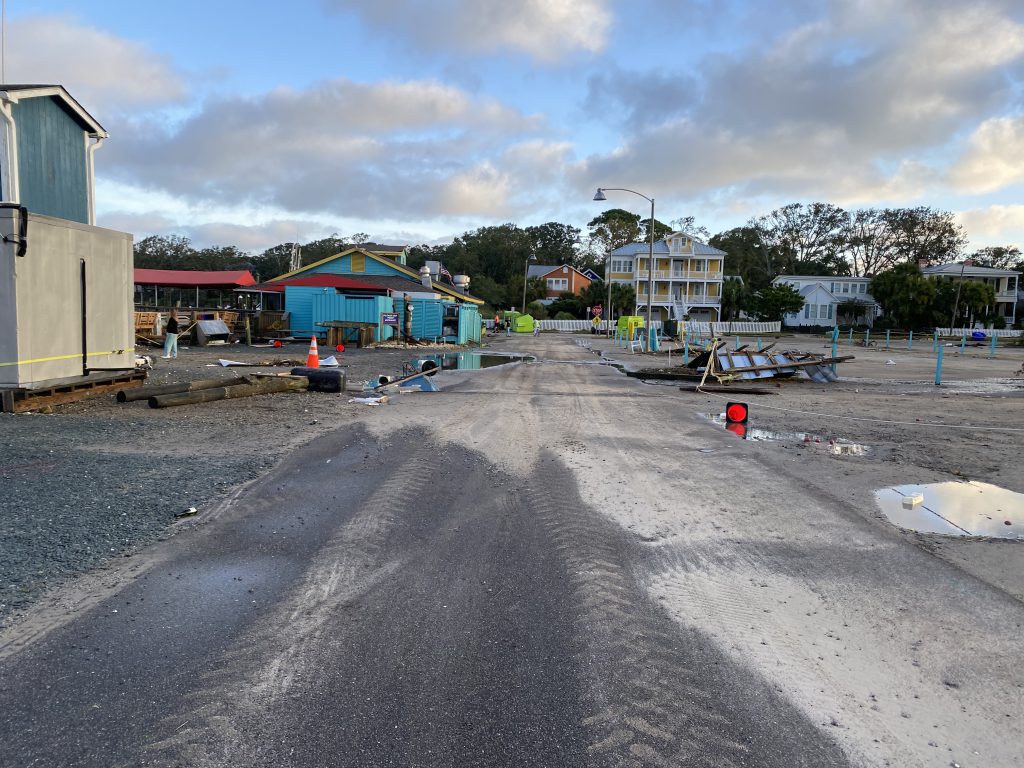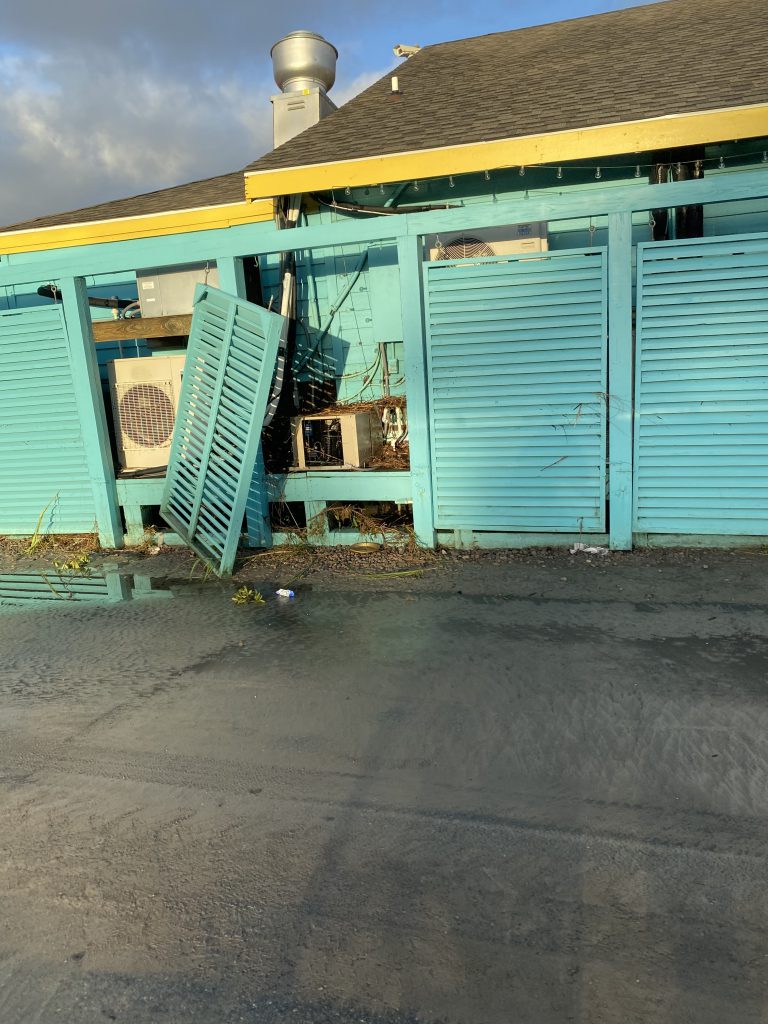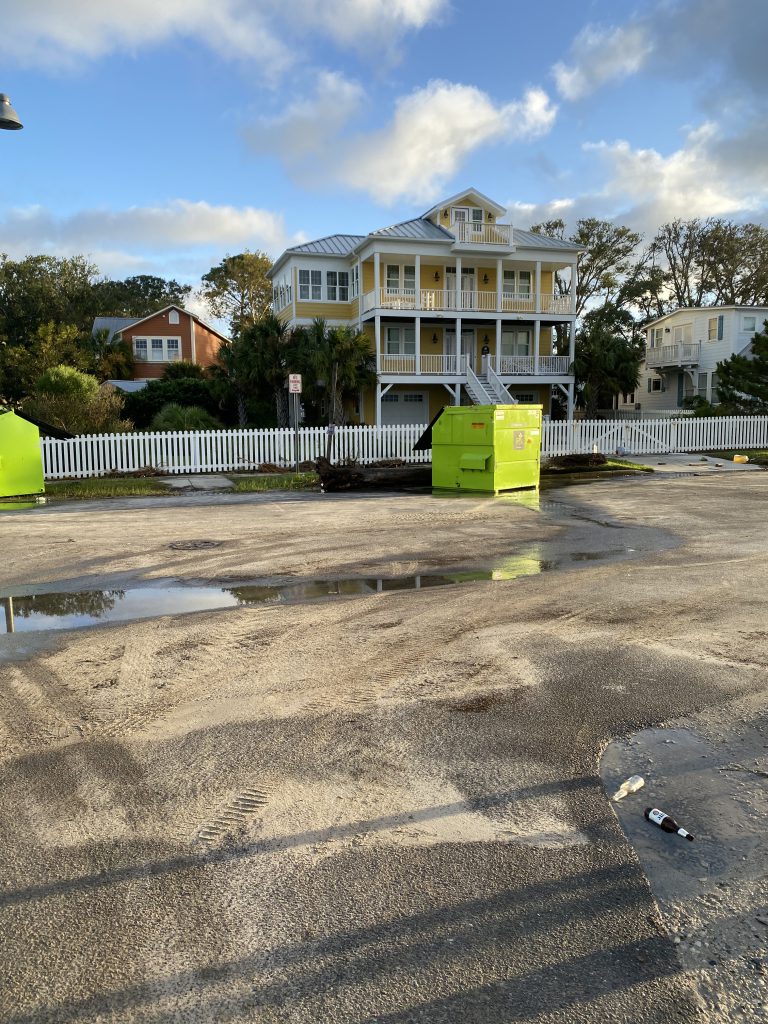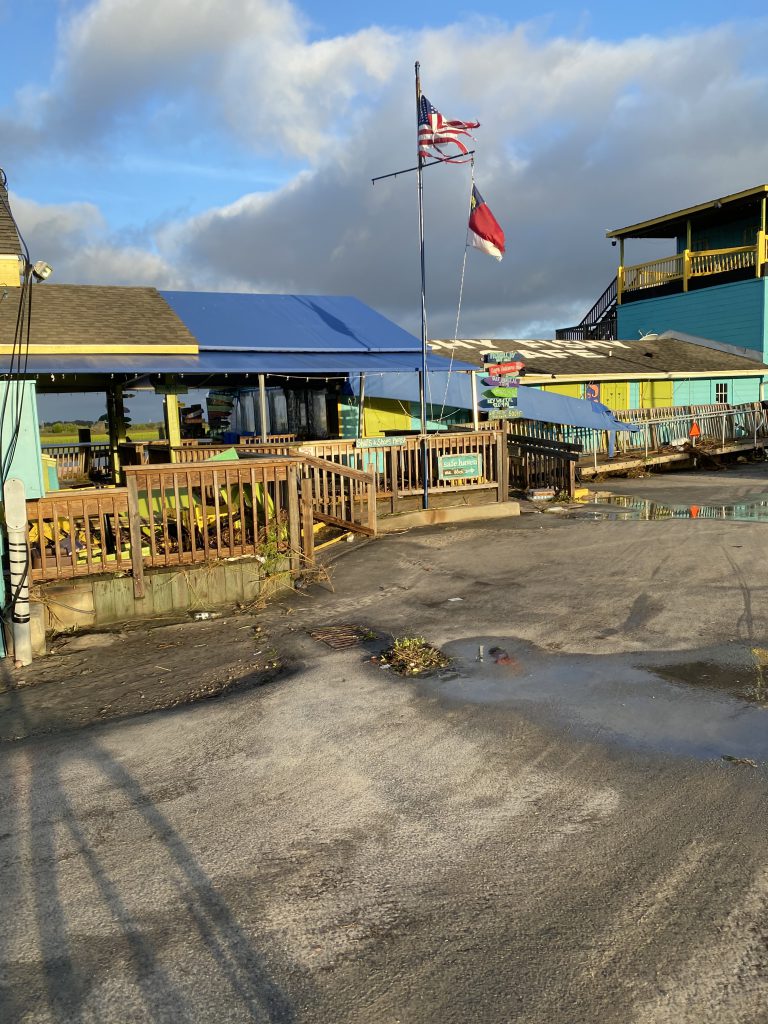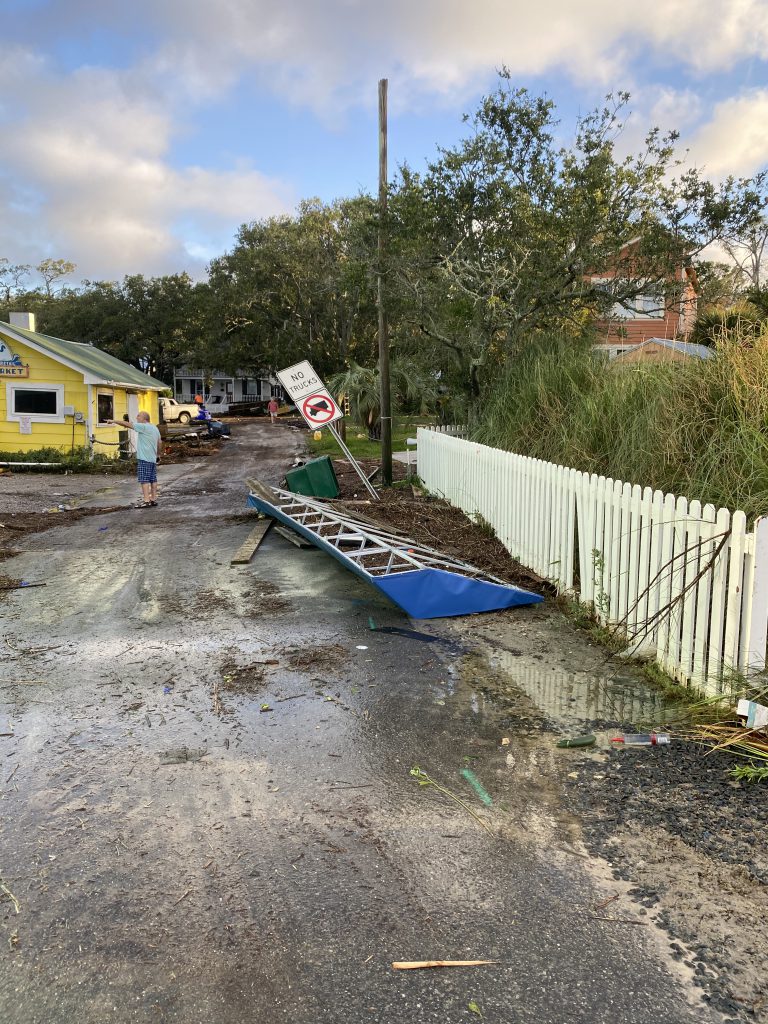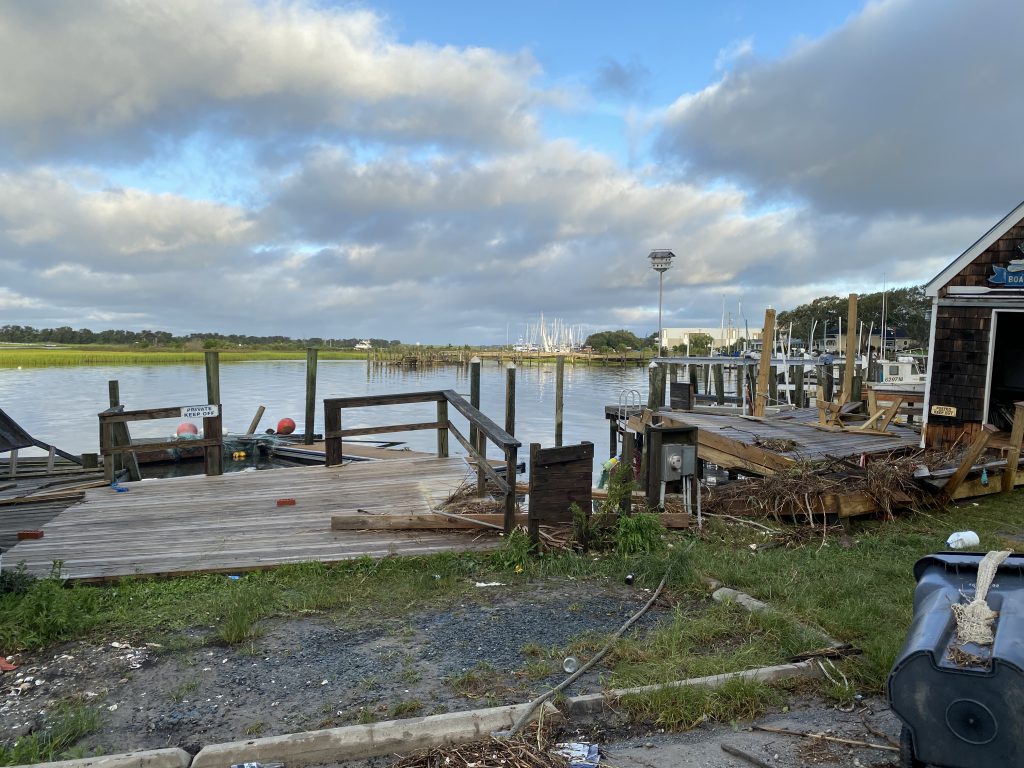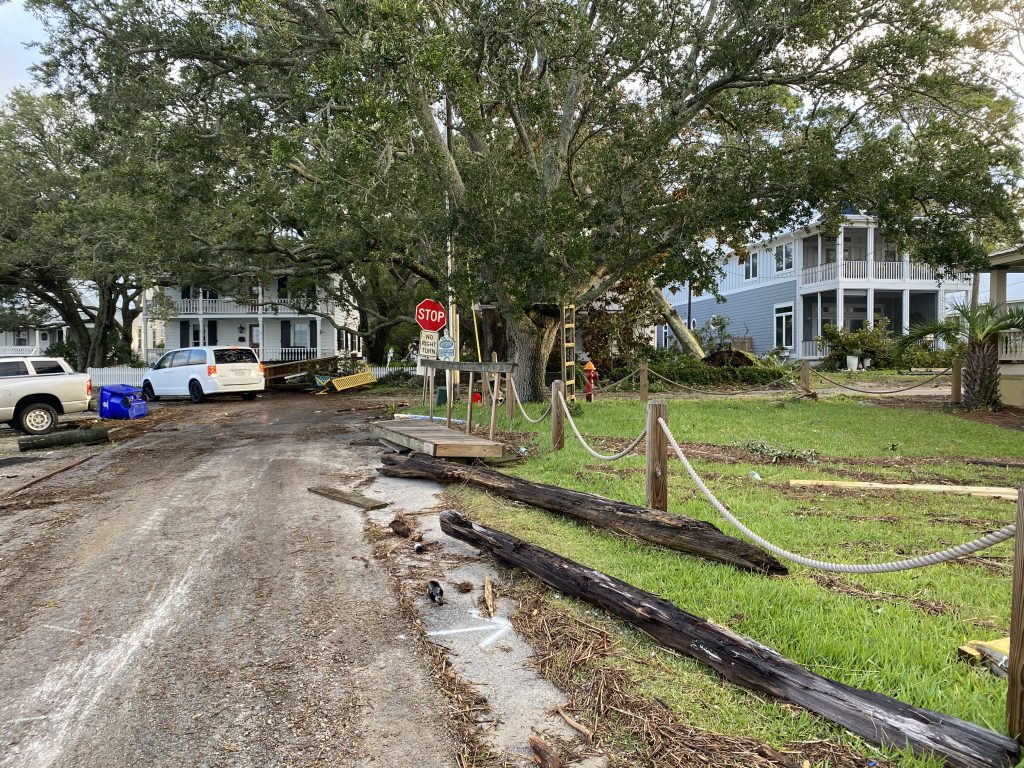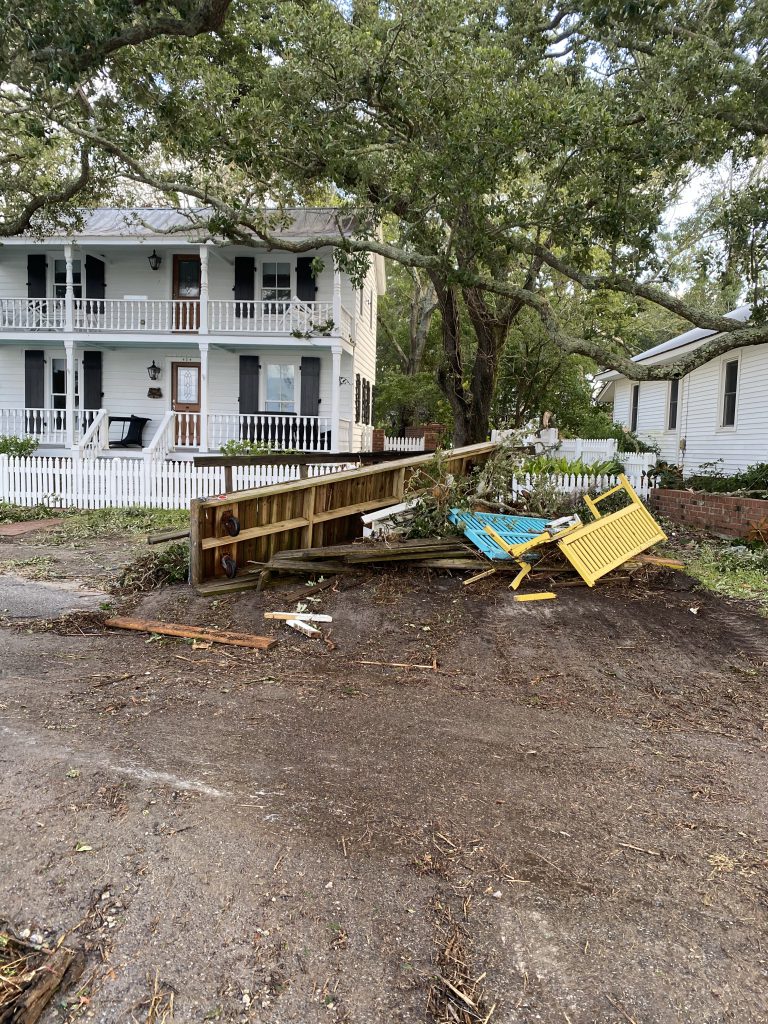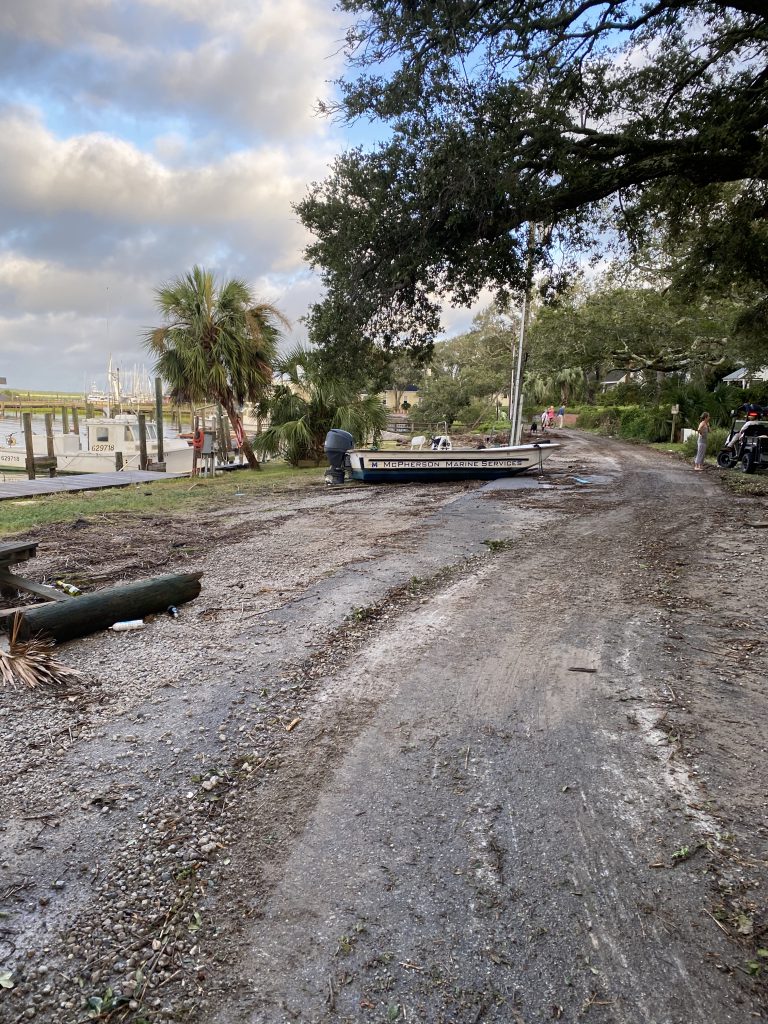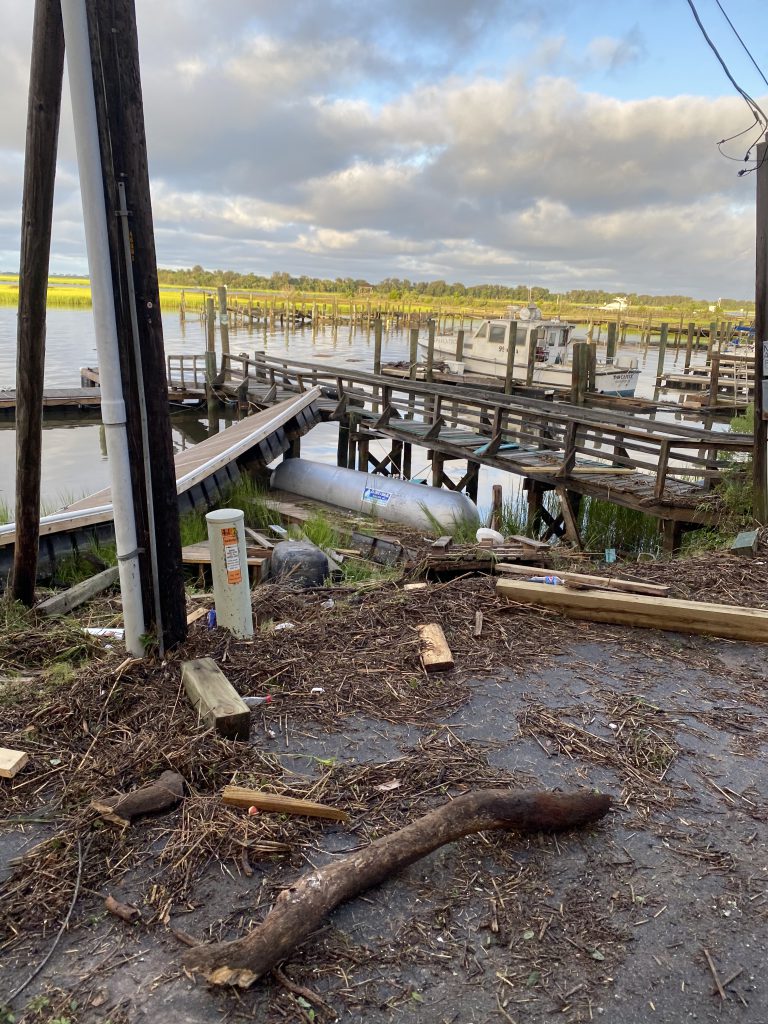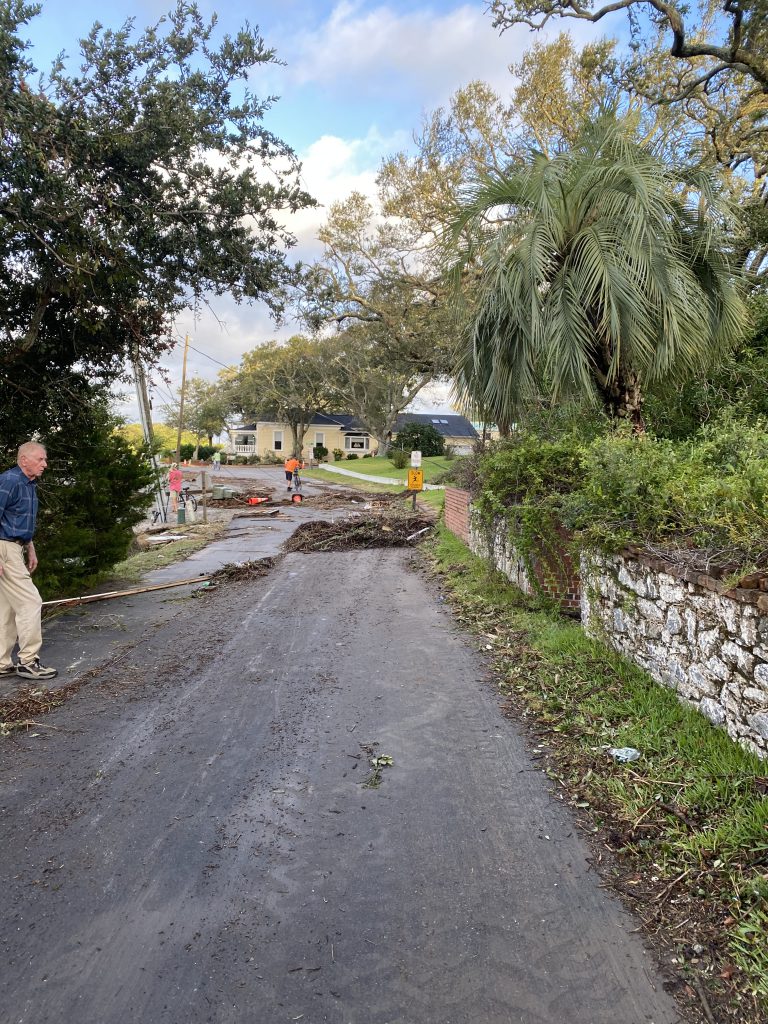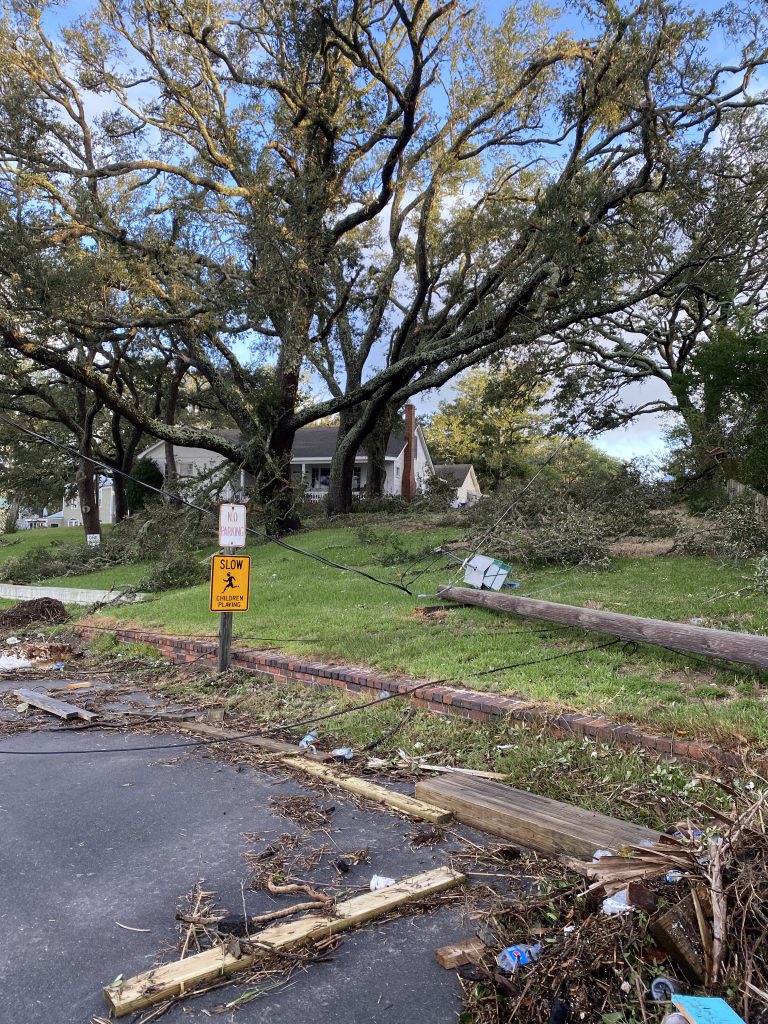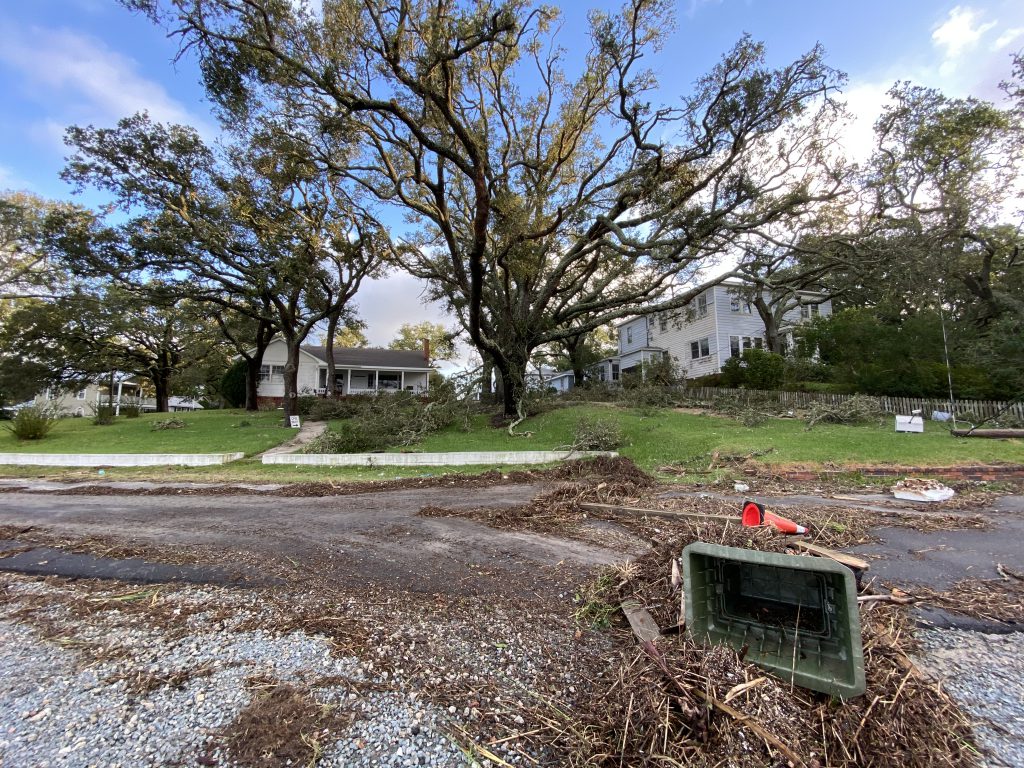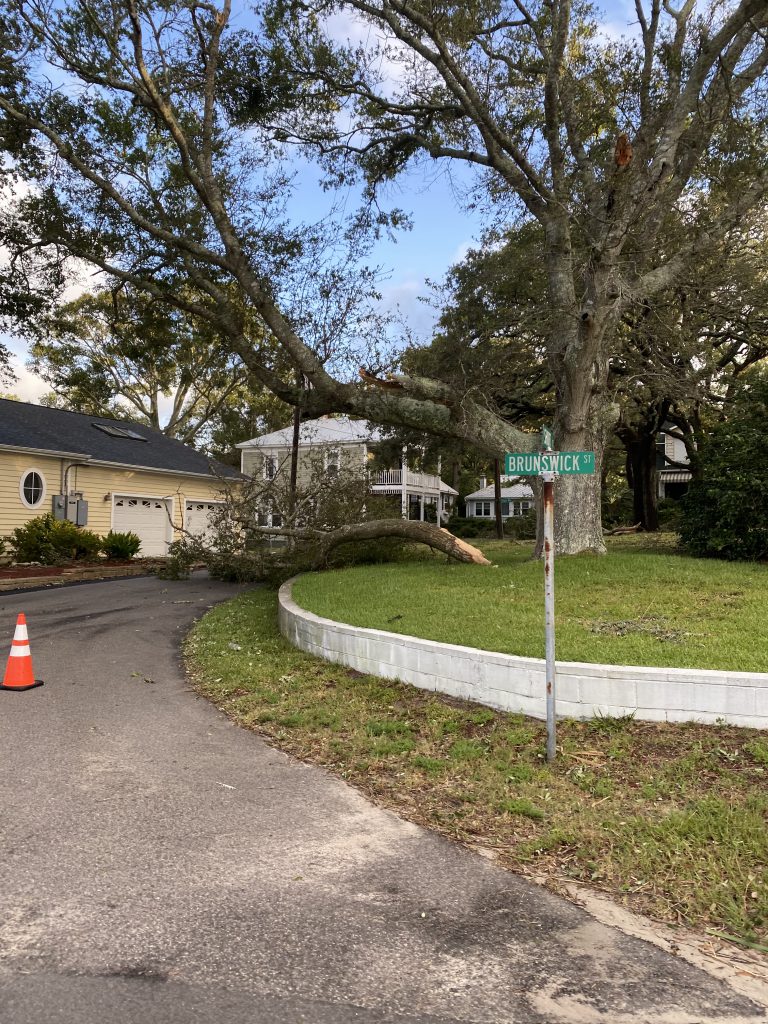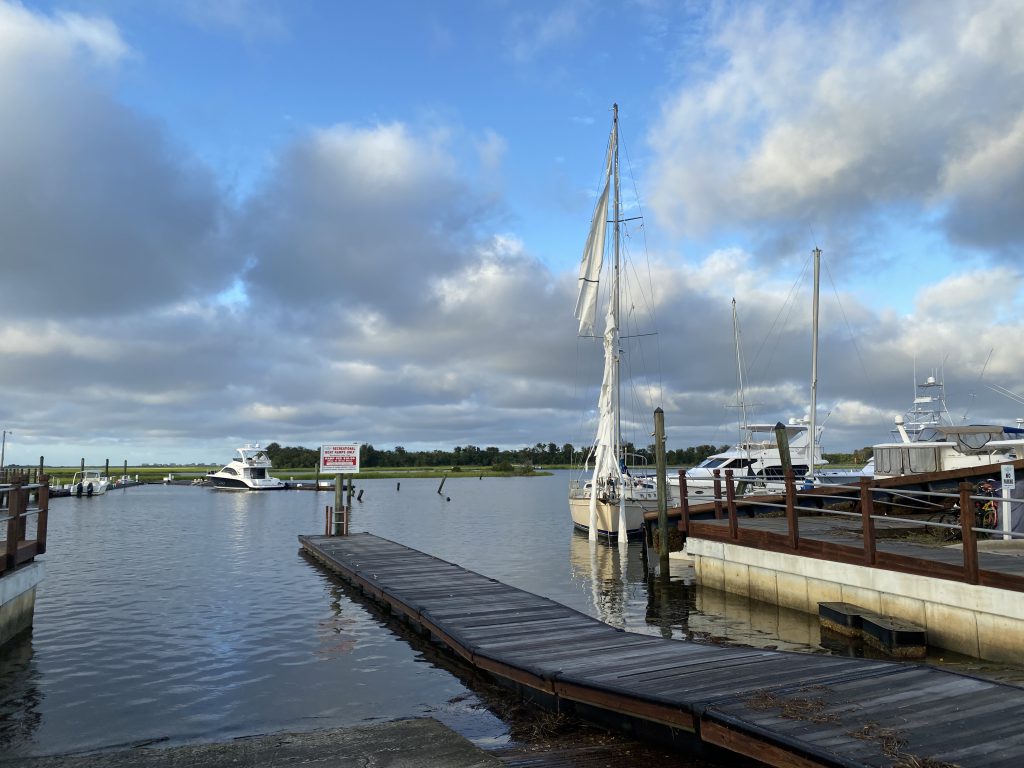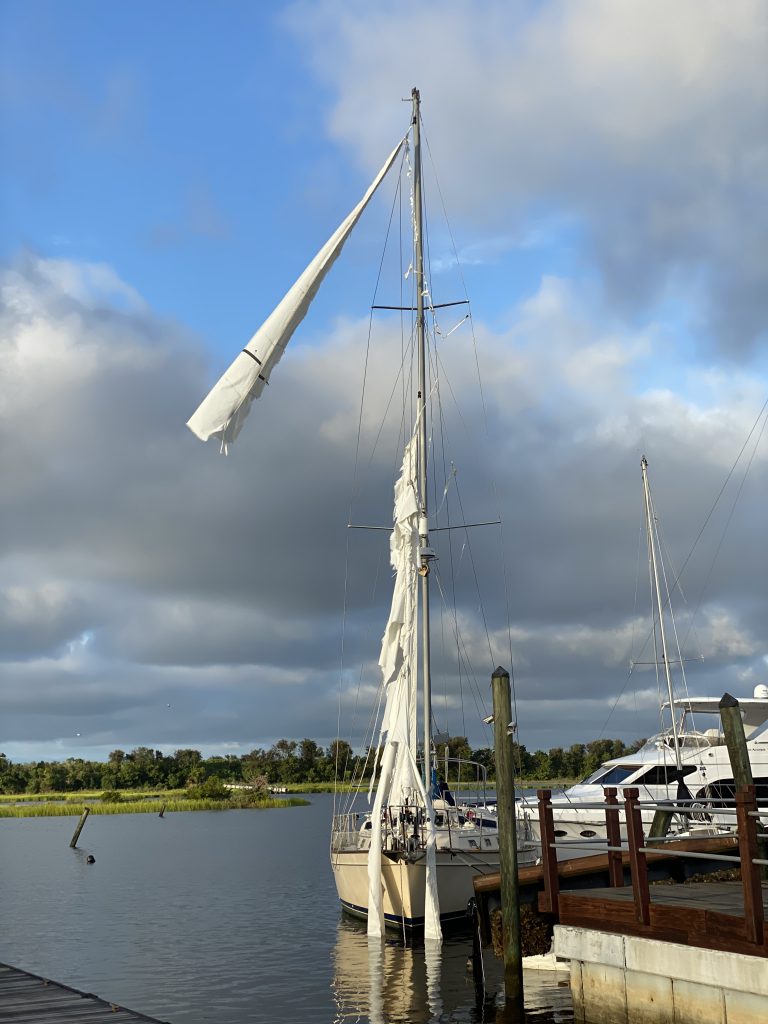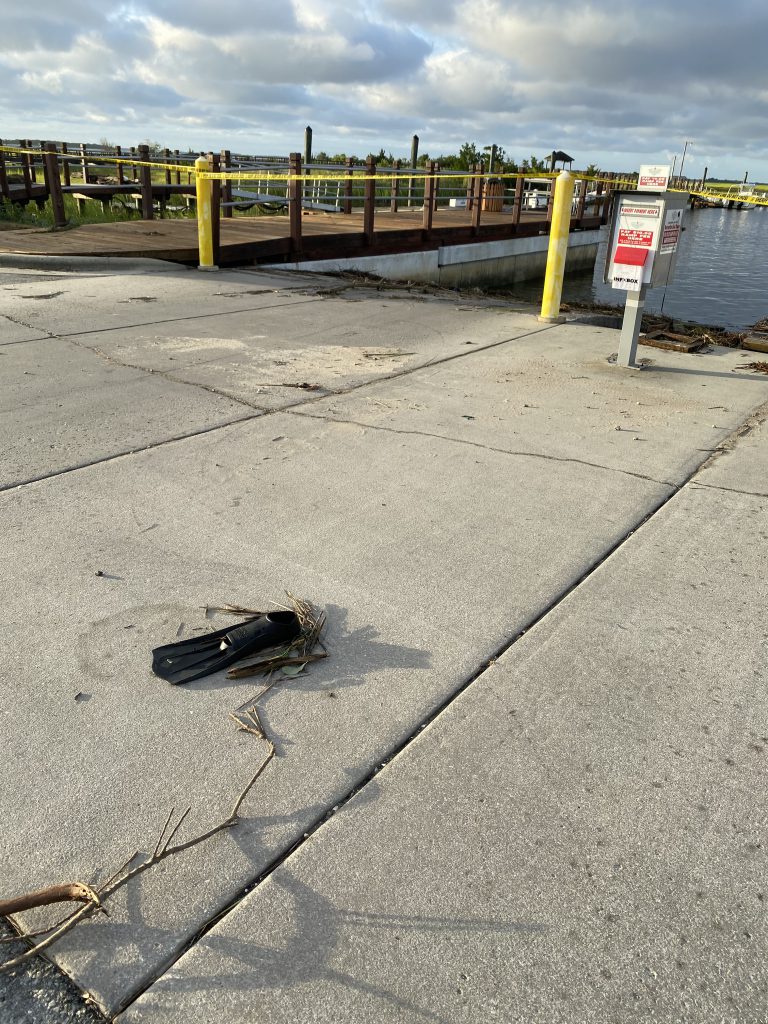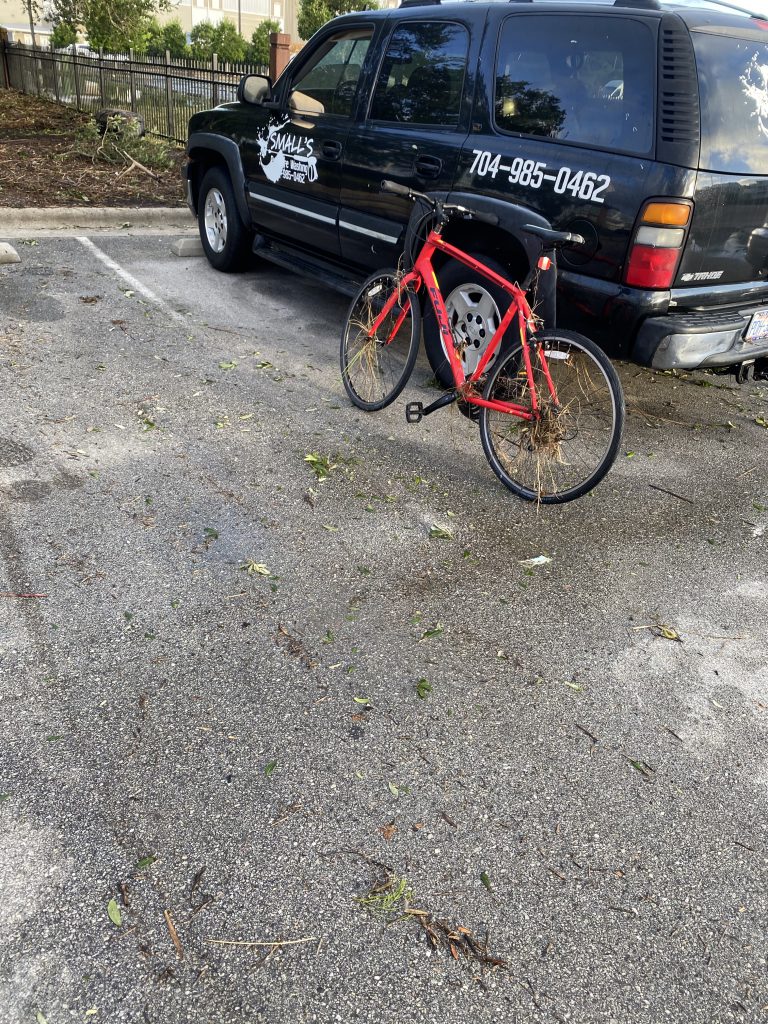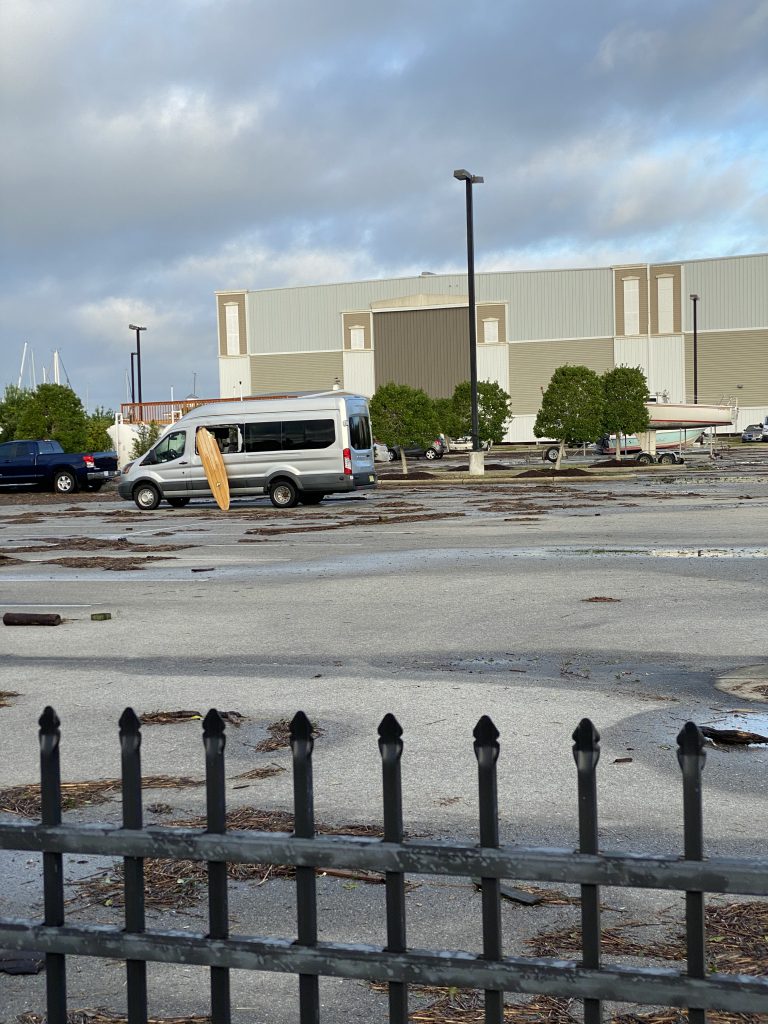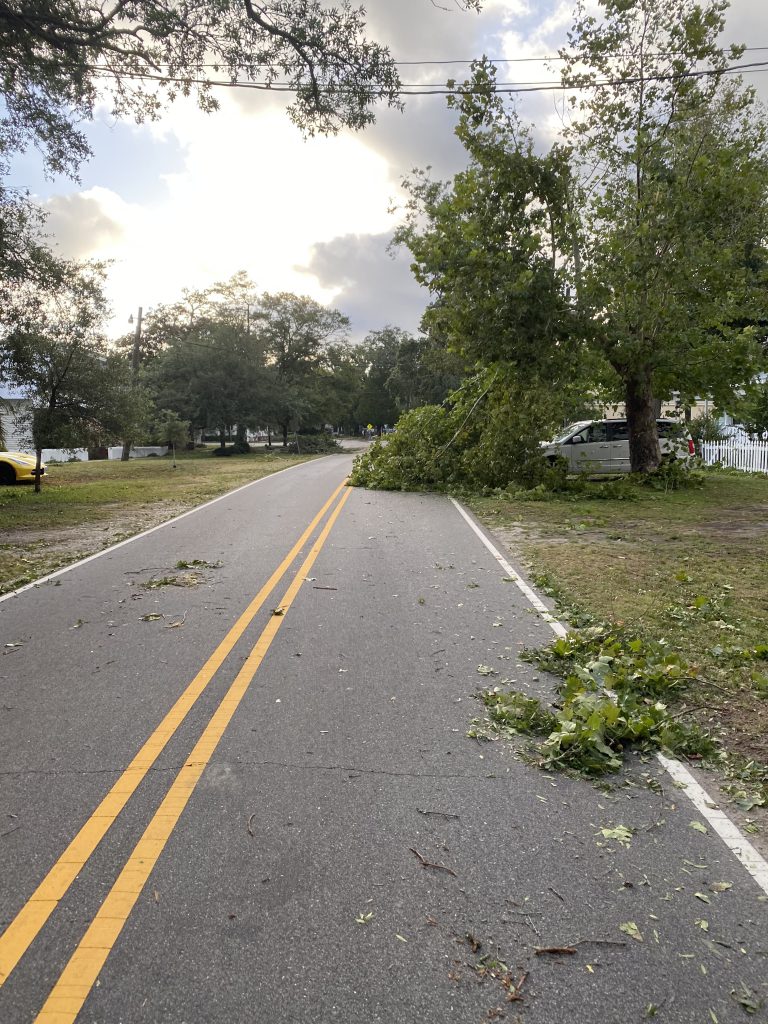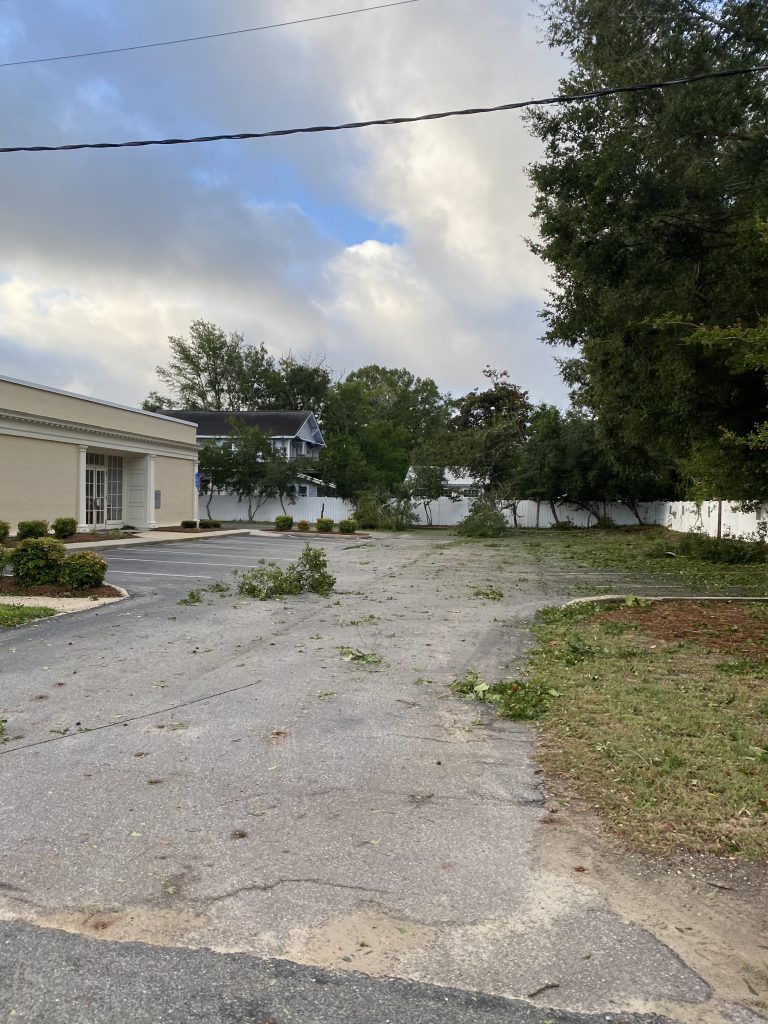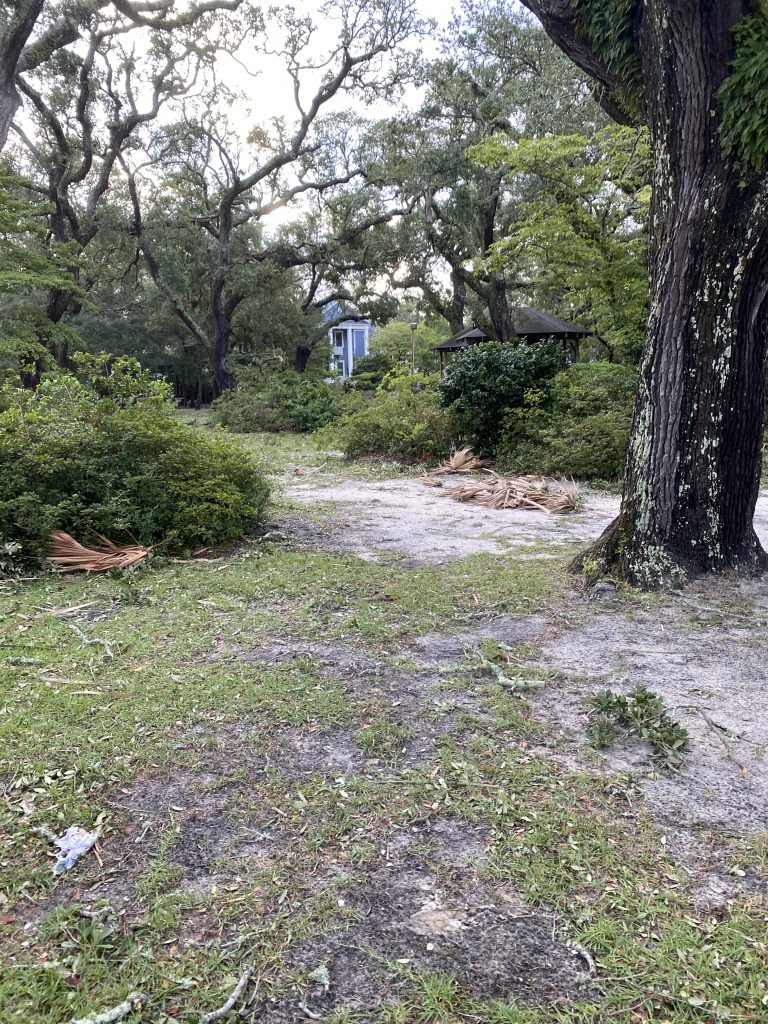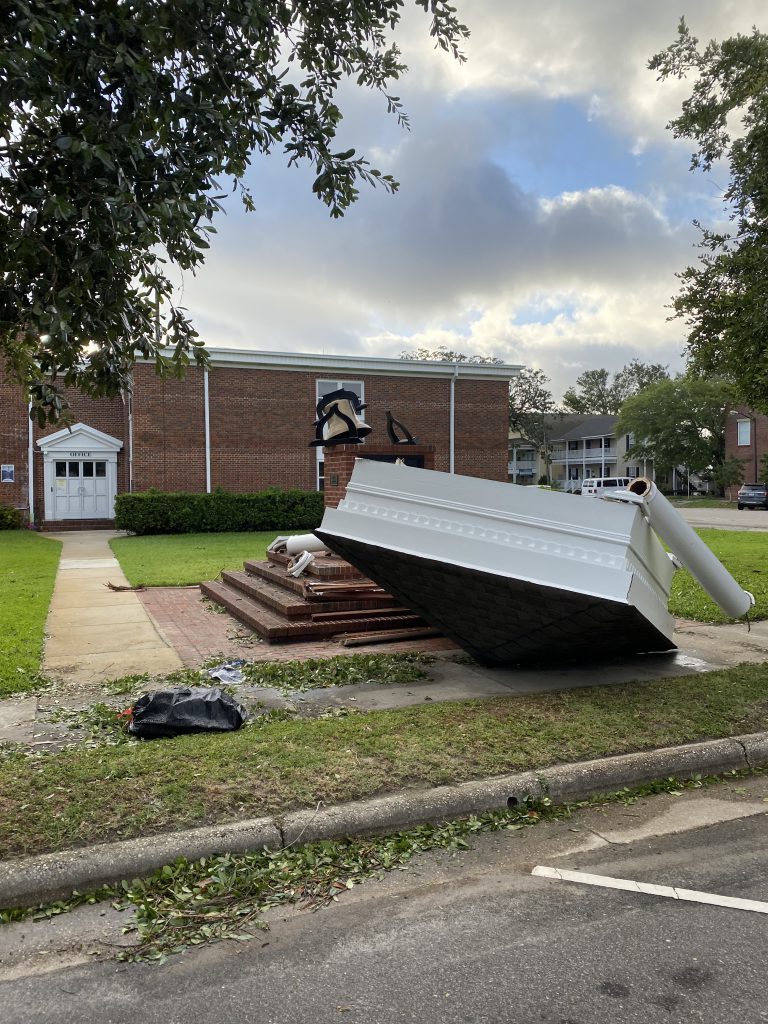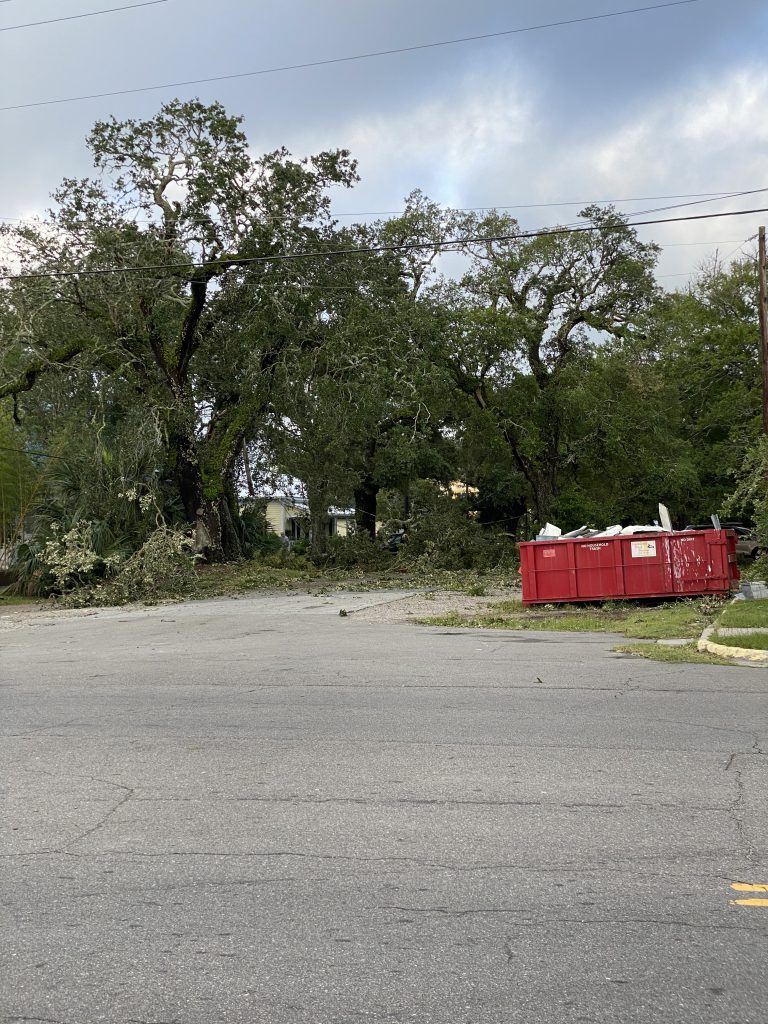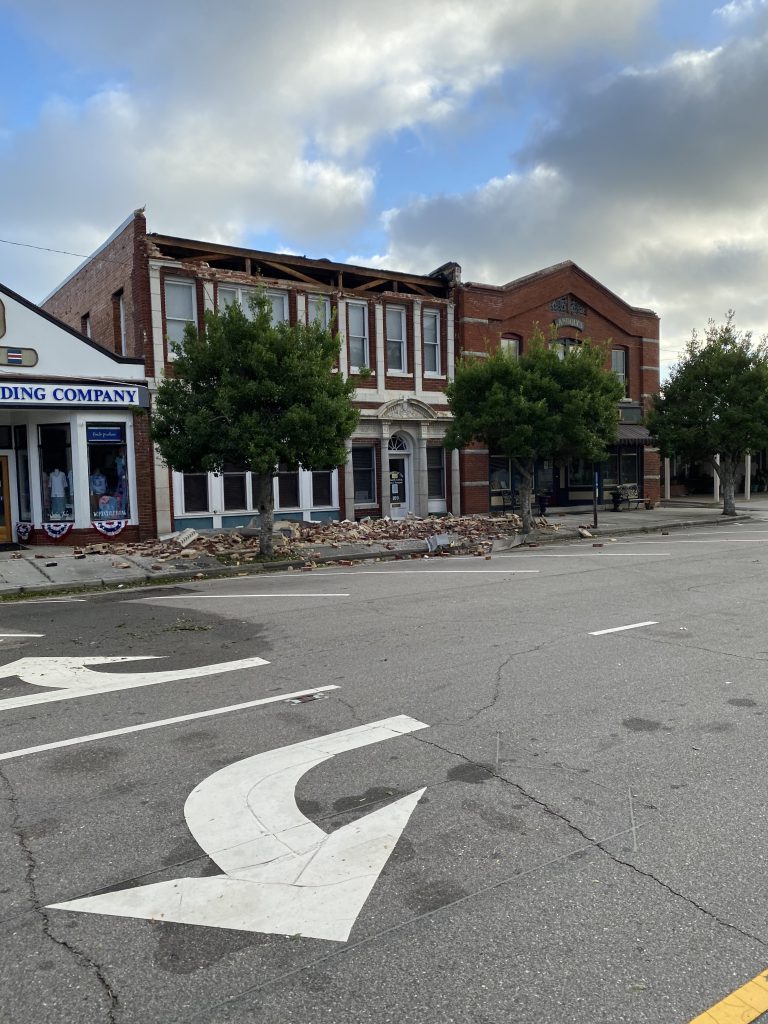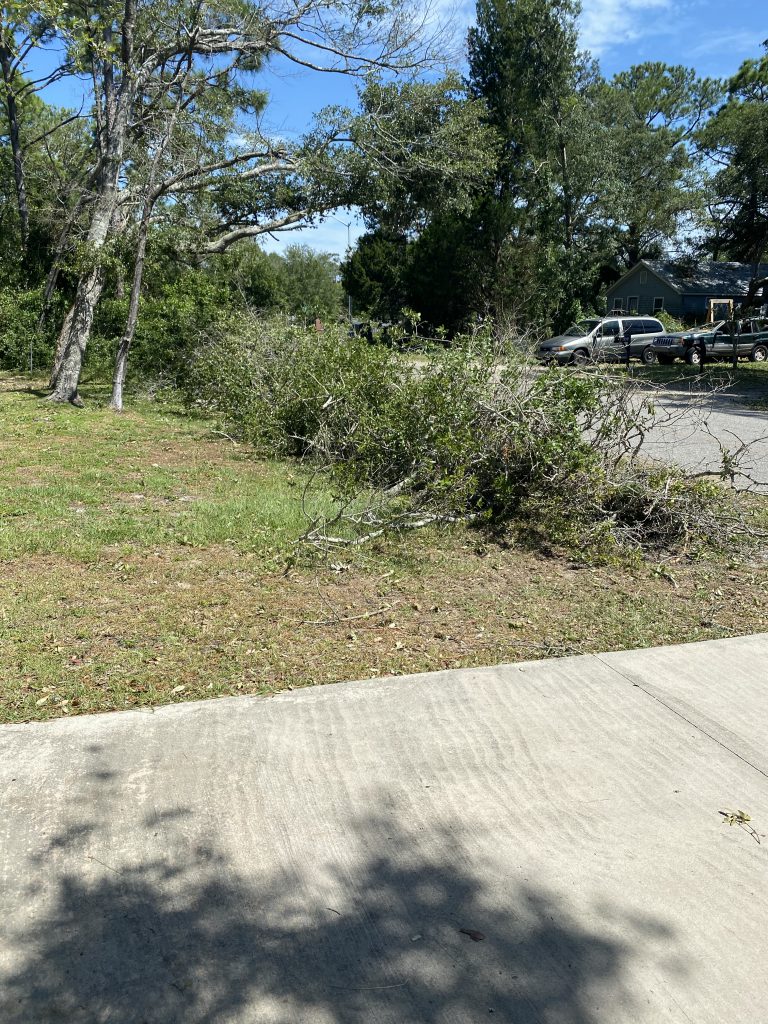 Wind speeds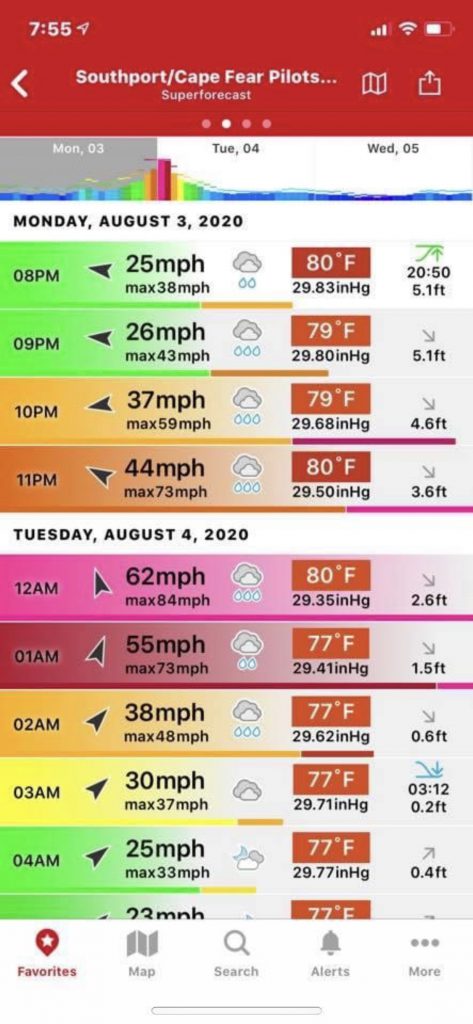 Info on tornadoes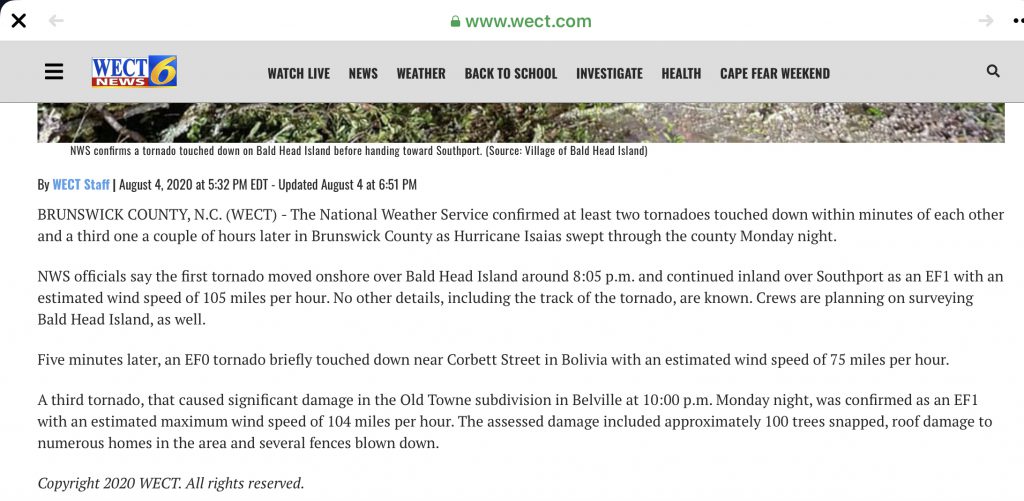 Oak Island had so much damage that they issued a mandatory evacuation for all residents on certain parts of the island. They brought in the National Guard and others to help with the evacuation. Lots of cars were washed away or buried in sand.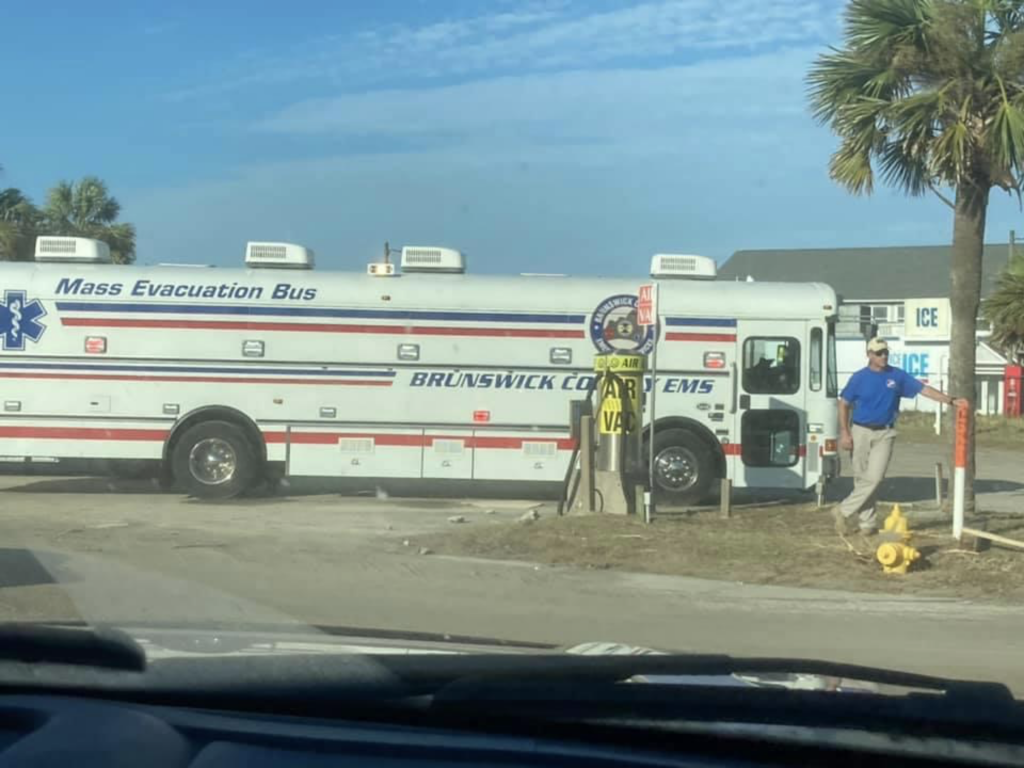 A sight for sore eyes. Glad to see the people that could restore our power.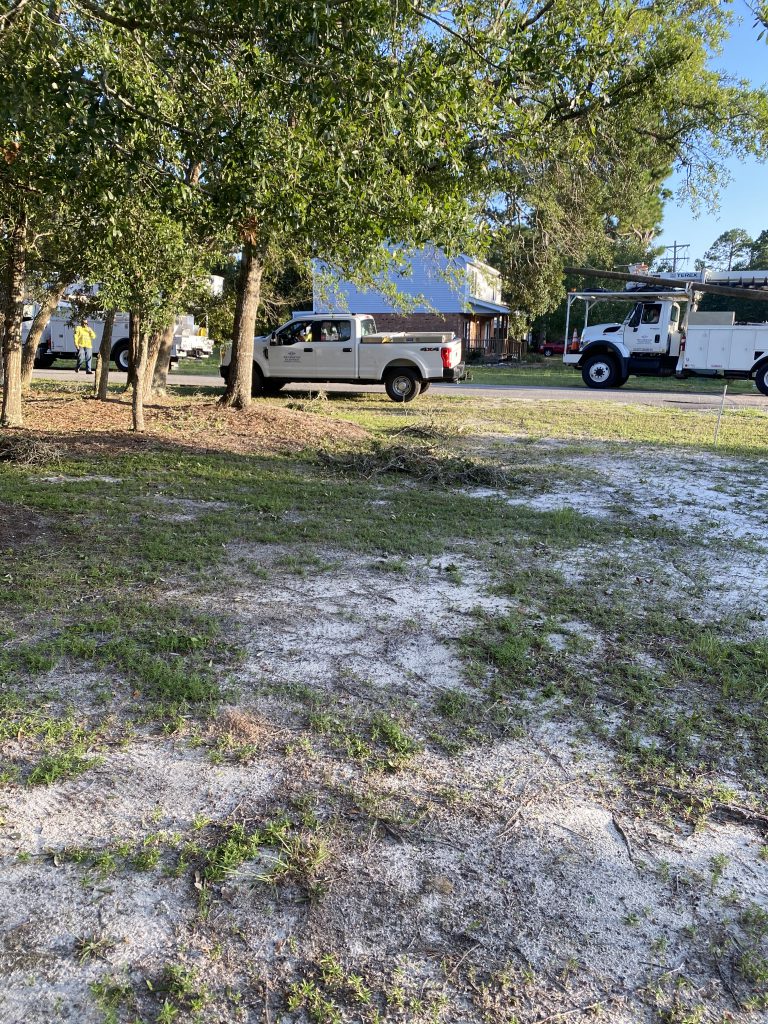 Pictures from Wednesday: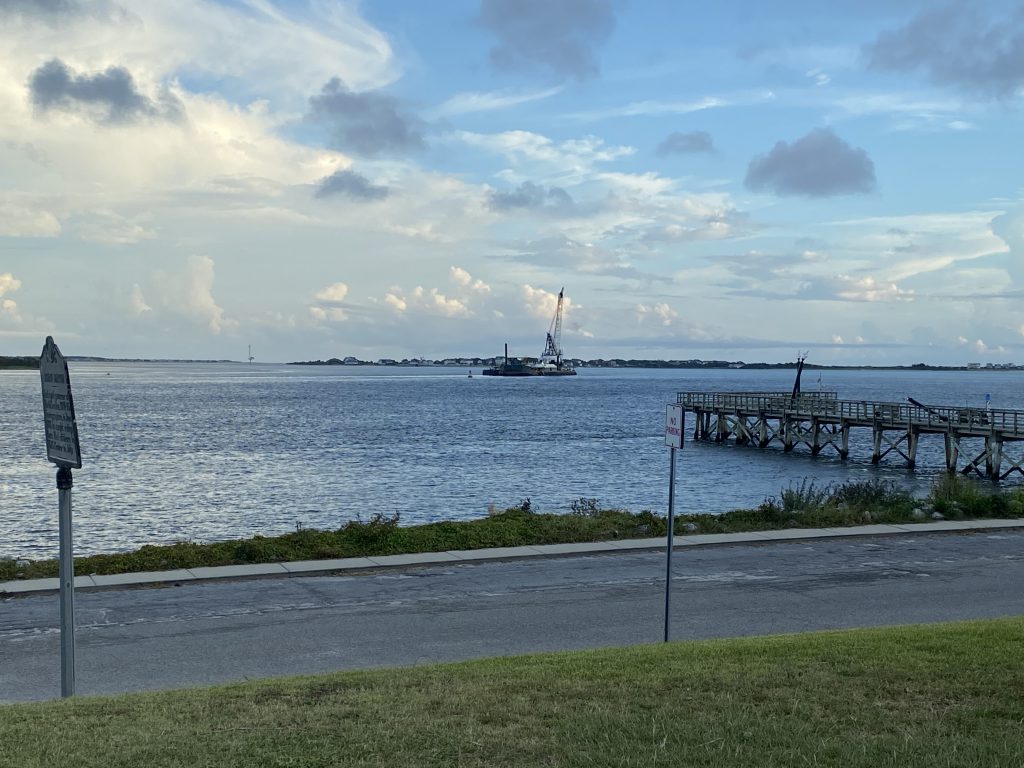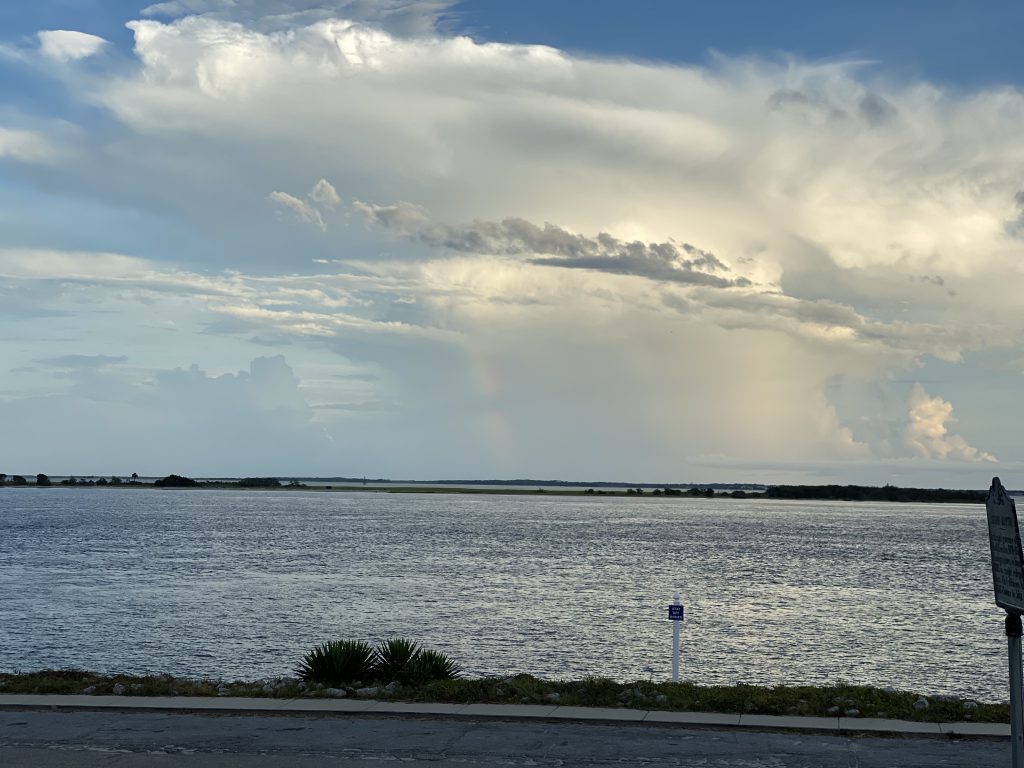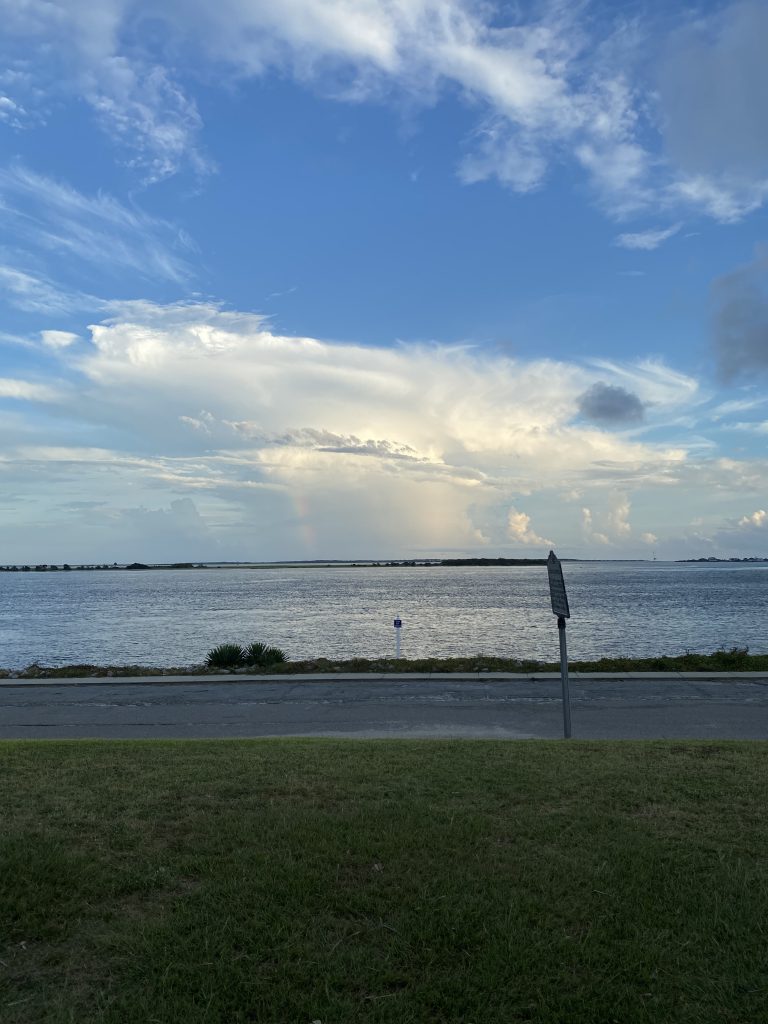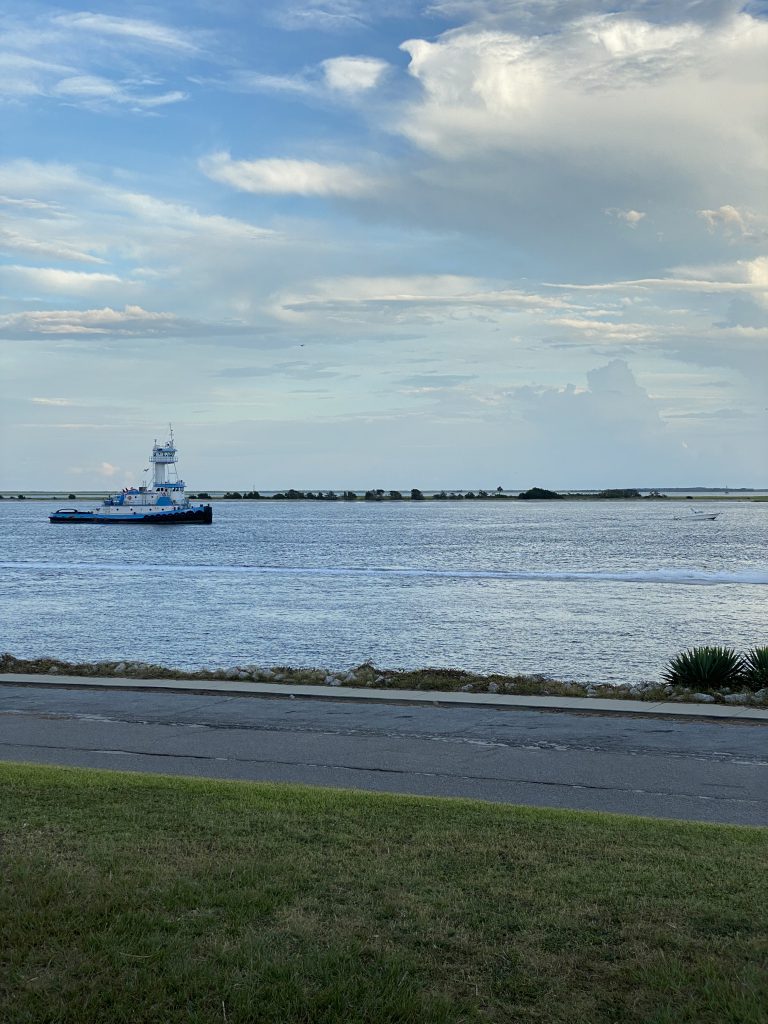 More damage we found on another bike ride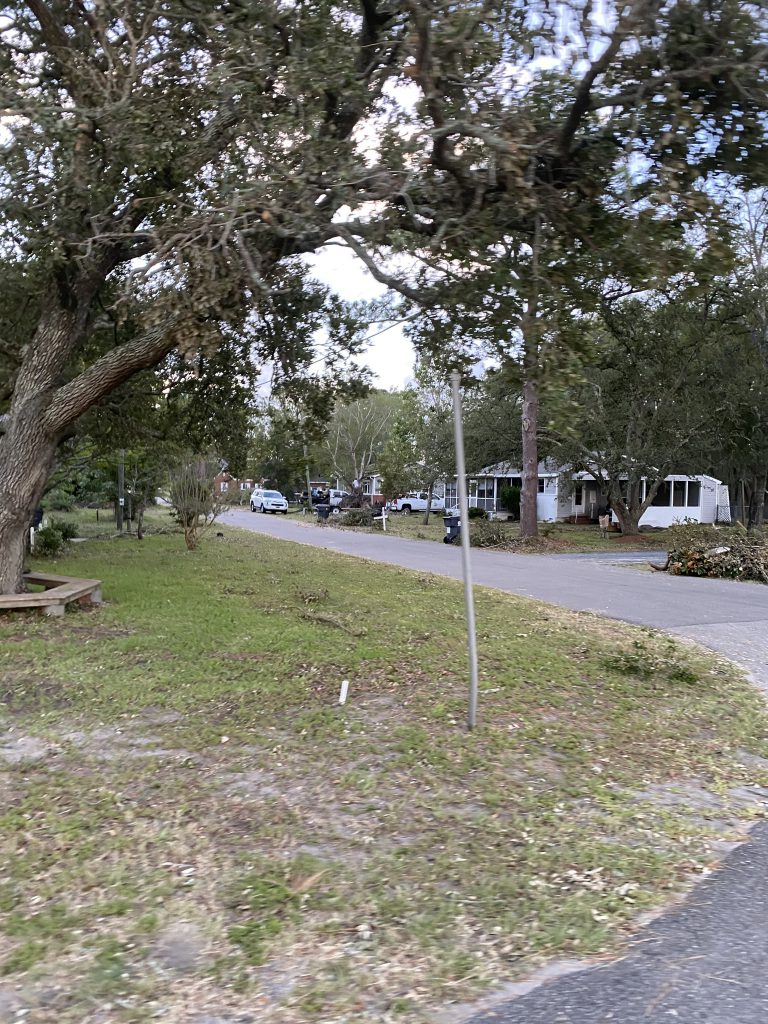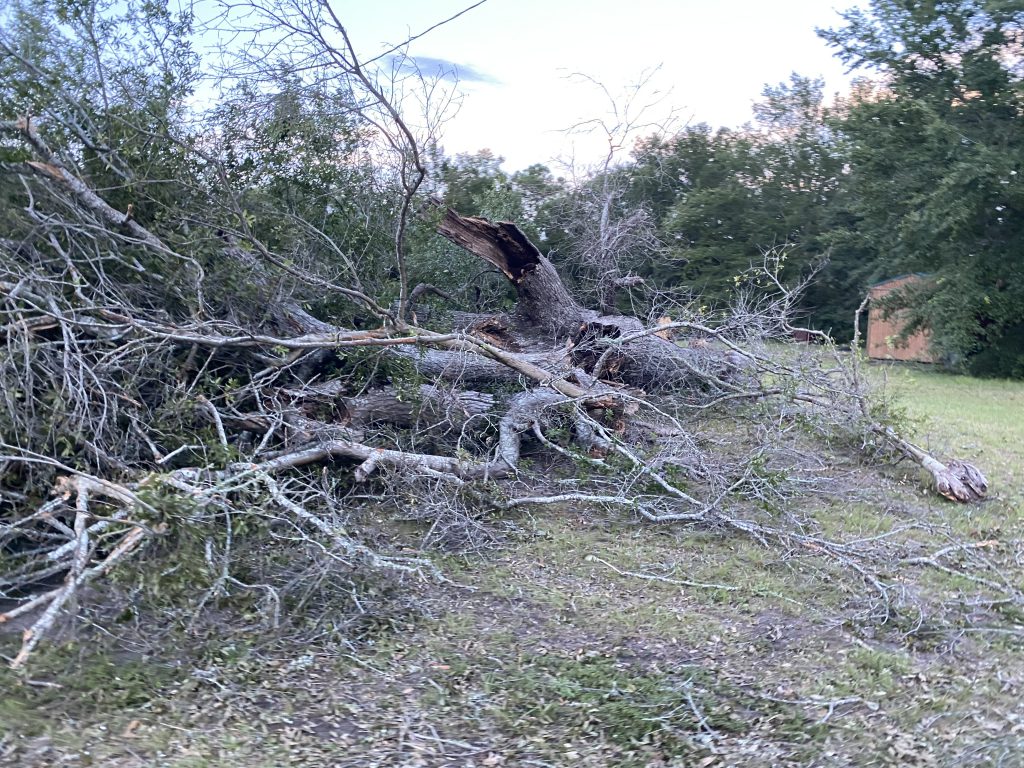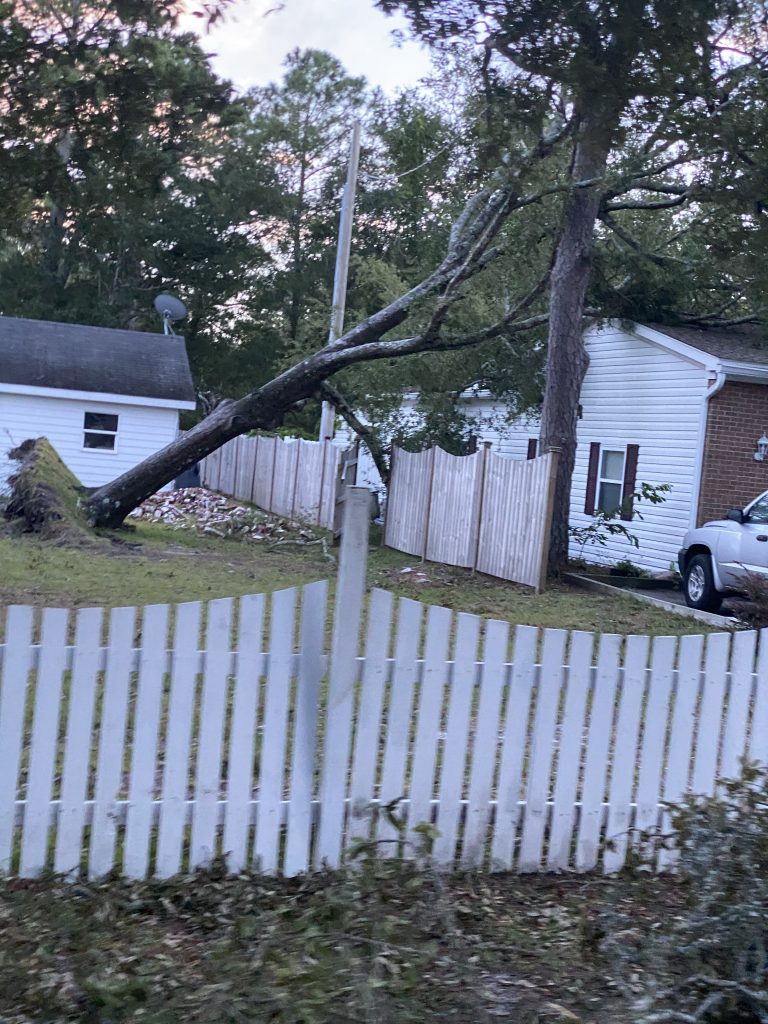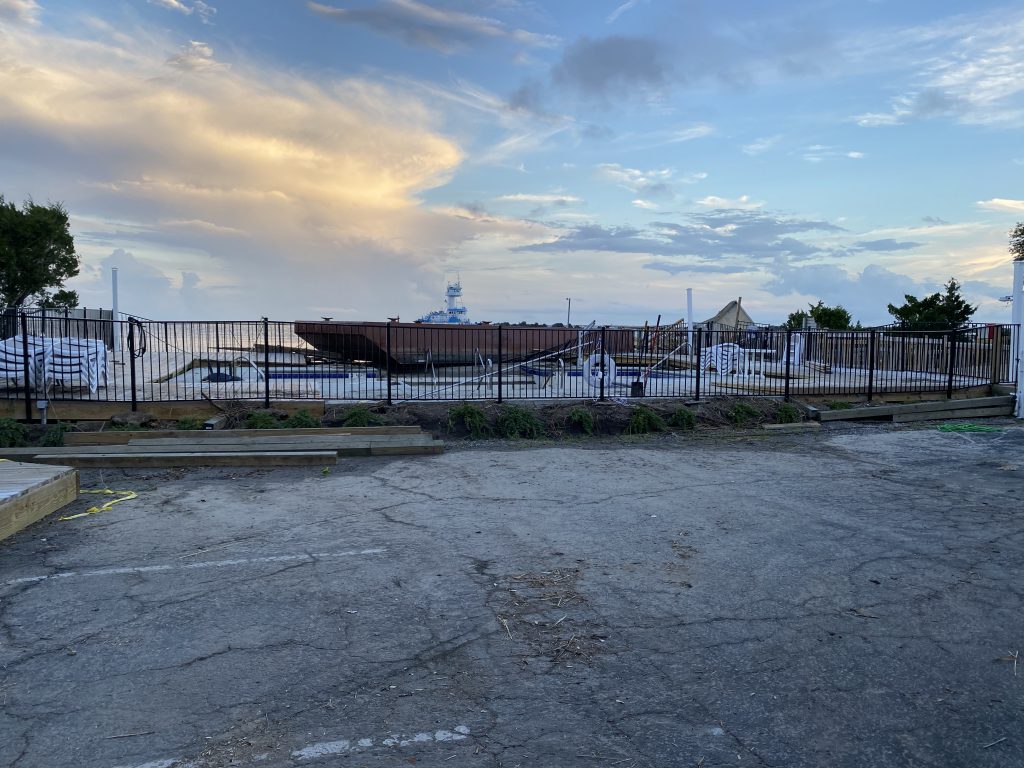 Not sure when the waterfront restaurants will open back up, but I hope they are able to. It's been a rough year for them, but we aren't even to the peak of hurricane season yet. Hopefully everyone picks up and rebuilds and the rest of the season treats us well.